When GDG called designer Max Humphrey, the designer was leisurely sourcing at Portland, Oregon's Schoolhouse Electric, a bespoke lighting, hardware and furniture gem to locals; GDG Digital Editor and Portland-raised, Isabelle Harrington can testify. A Portland transplant who could be mistaken as a native with his vintage, rustic outdoorsy aesthetic and love for Pendleton wool, Humphrey is an interior designer and ex-punk rock band bass player who toured the country before establishing himself in the Portland design trade. When I asked what brought him to the Pacific Northwest, he answered, "My band played in Portland a bunch. It just seemed obvious. I couldn't think of anywhere else." We have the band to thank for hearing "Portland" and "Obvious" in the same sentence.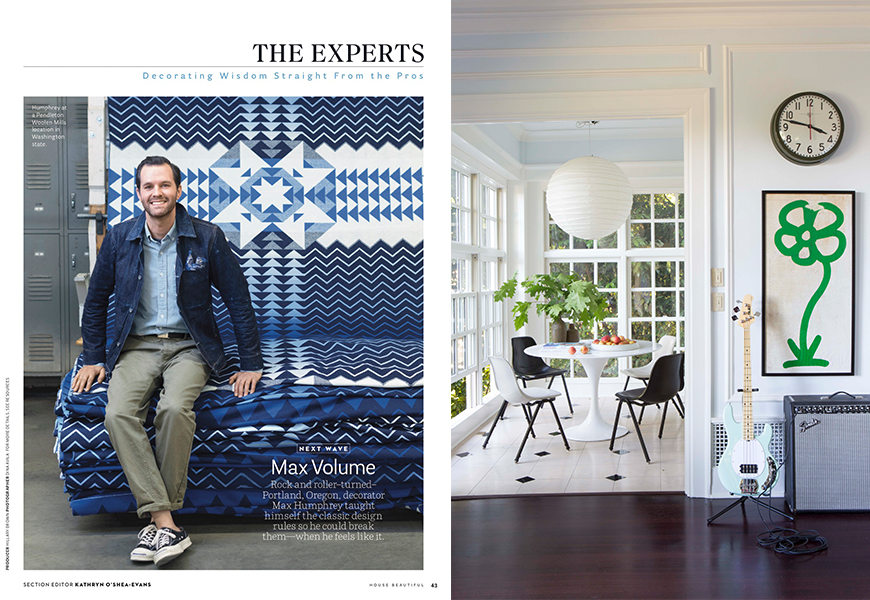 "I was in a band and we were touring all over the country. I had a real job in LA before in TV production. My band got a record deal so we made an album and I quit my job to go on tour. I was living on the road in our little tour van and crappy hotels. When I got back to LA after the band broke up, I rented an apartment. I didn't have any stuff in order to support my band lifestyle. I just had spent all this time getting paid to do something I love and I didn't want to go back to TV production. So, I took time off thinking about my next career move. Since I didn't have a sense of a secure home or sense of my own space, I got super into creating my own space. I had this tiny basement apartment and all I was doing was decorating it because I had nothing else to do. I then had a light bulb moment. I figured out that this thing I was doing in the background was really exciting to me and that maybe there was a career there." Humphrey was onto something.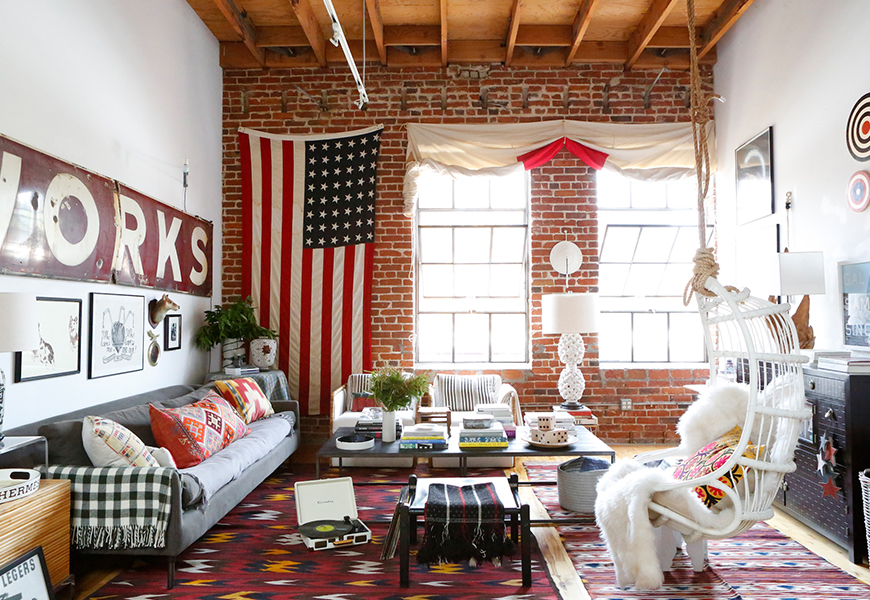 Knowing nothing about interior design, Humphrey rose to the challenge and educated himself. Humphrey's "weaseled" place in the industry, according to his own teasing terminology, we all know was rightfully earned. It's clear Humphrey takes his career in stride and carved out this newly found passion and career by just taking the time to explore it with ease.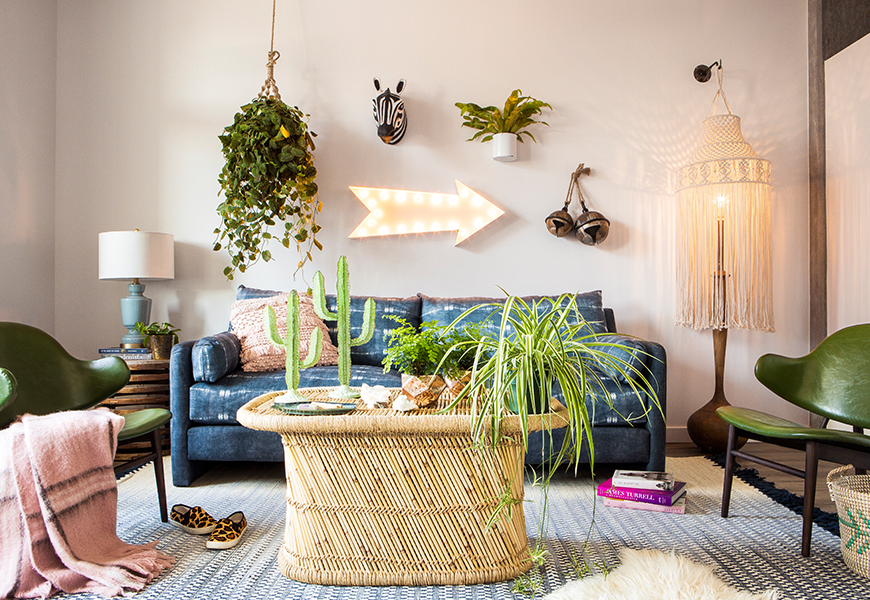 After some time spent refining his tool belt (having sourced at the PDC frequently), Humphrey was worn out of LA and made the move to the Pacific Northwest, this time head of his own firm and not as the header band. He started his own gig: "Max Humphrey Designs".
"I was reluctant," said Humphrey. "I wasn't sure I wanted to do it. I had to start from scratch. I didn't have tons of money or client base. I had some experience but I didn't have this huge cushion. But I also thought 'I'm not qualified to do anything else'. It took a minute but I got a referral."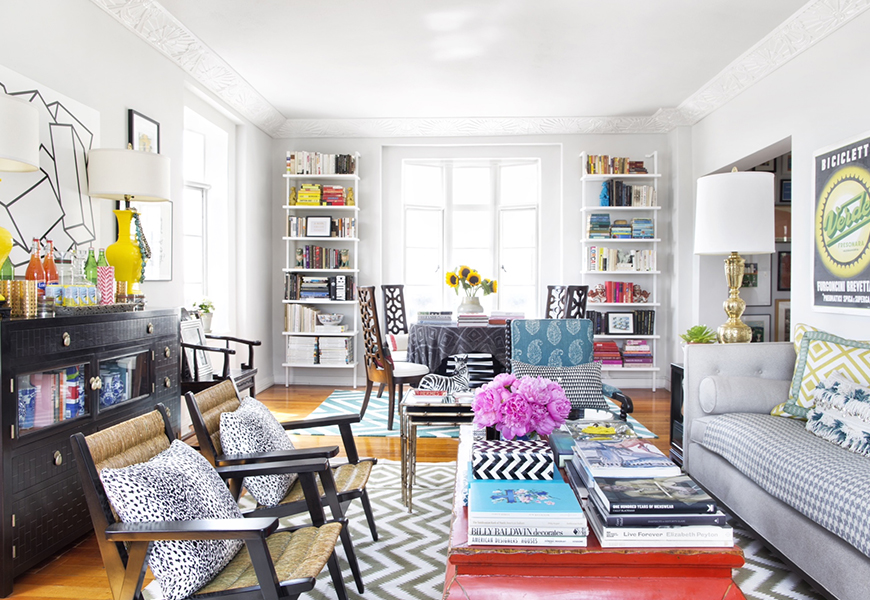 The referral came from Emily Henderson, the savvy blogger, designer, and bestselling author who's known for her digital crowd-sourcing designs and engaging Instagram presence. "She emailed me and said 'I know you just moved to Portland and I know someone who needs design help.' They were my first clients," Humphrey recalls.
After establishing his interior design facet, Humphrey got into art directing and prop styling for well-known home catalog and websites, which he feels strengthened his overall design business. "Each sort of influences the other. I think I'm a successful art director because I have a background in interior design and can put a room together. I wouldn't be decent with either if I didn't have a background in both," Humphrey.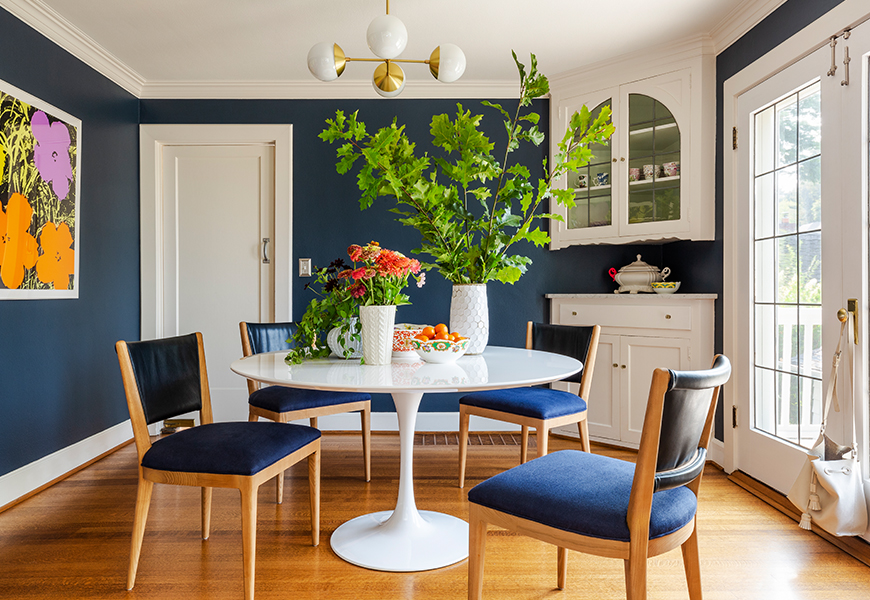 Humphrey's humble notion of his design services as "they're just hobbies" makes complete sense. Let's face it, it should be fun. "Business models are too business-y for me. I don't have a business model and I don't want one."
Humphrey was named "Next Wave designer" by House Beautiful in 2017 and Country Living's 100 Most Creative People" in 2018. Recently Humphrey collaborated with designer friend, Meredith Thayer, head of Thayer Design Studio. A year in the making, the rugs are now available through Thayer Designs' retail section on their site. "Making stuff is fun. Something that goes from on paper to the real thing is exciting."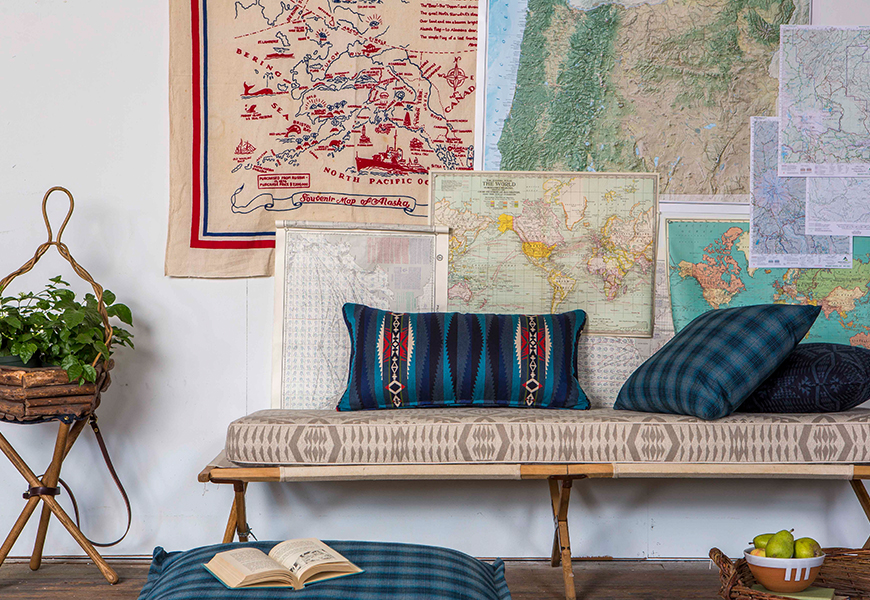 Humphrey's lax outlook is just what the industry needs. "I believe style is about knowing who you are, what you want to say, and not giving a damn," he writes in his bio. GDG says play on, player.