Craftsmanship techniques from around the globe come together in Martyn Lawrence Bullard's new collection for Cole & Son. This collection's eclectic array of opulent and contemporary designs celebrate diverse skill and unique international artistry, created in collaboration with Bullard's vast influences from both Eastern and Western cultures.
In his own interiors, Bullard mixes these same influences, adding a touch of the exotic to a more simplified modern interior. Time and time again, Bullard "provides a fresh moment" to a more Eastern oriented room with the addition of mid-century Italian or French furnishings.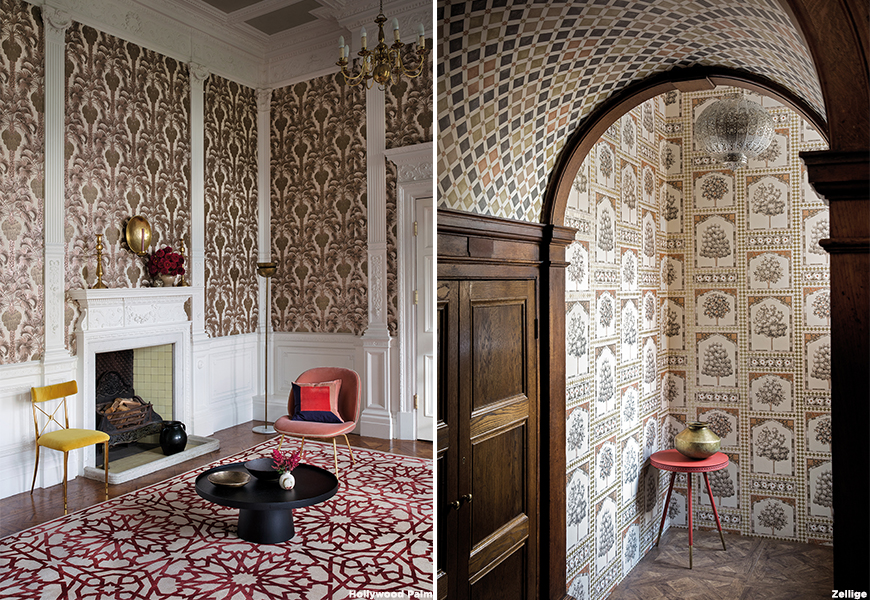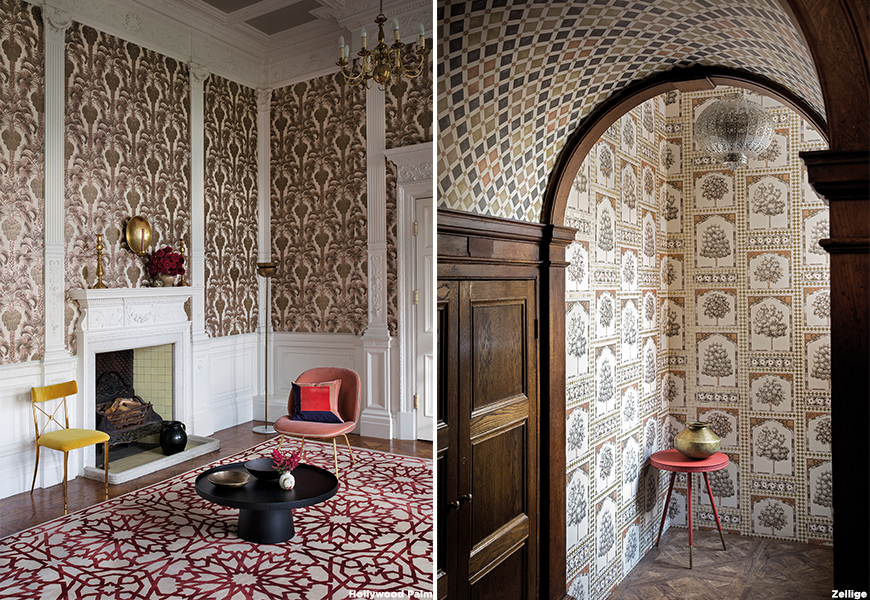 "I believe that the world's cultures are blending almost seamlessly in today's decorative world. Blend, curate and cultivate from all corners of the globe," Bullard instructs.
Born in the United Kingdom, but now calling Los Angeles his home, Martyn's signature layered aesthetic creates interiors with the warmth and depth of a well-traveled soul. However, his worldly explorations and design intuitions all began in boyhood.
His father, an opera singer-turned-businessman, instilled business sense and acumen, but his encouragement opened the door to Martyn's creativity. When his father rented young Martyn a stall in a local antique market, he unknowingly directed Martyn's career to where it is today. Many of the pieces collected in childhood are still in his possession.
A special 18th-century ebony cabinet from Milan is one of Martyn's first loves, inlaid with "allegorical scenes that are magical, with a black and white effect that is dramatic and makes any room it resides in." Furthermore, he owns a collection of boxes, from jewel caskets, writing slopes, and tea caddies, to sewing boxes and glove cases.
In fact, he admits he has quite a box obsession, saying he "cannot help but to buy beautiful boxes!" However, Martyn learned much more than the "art of the buy" in those formative years.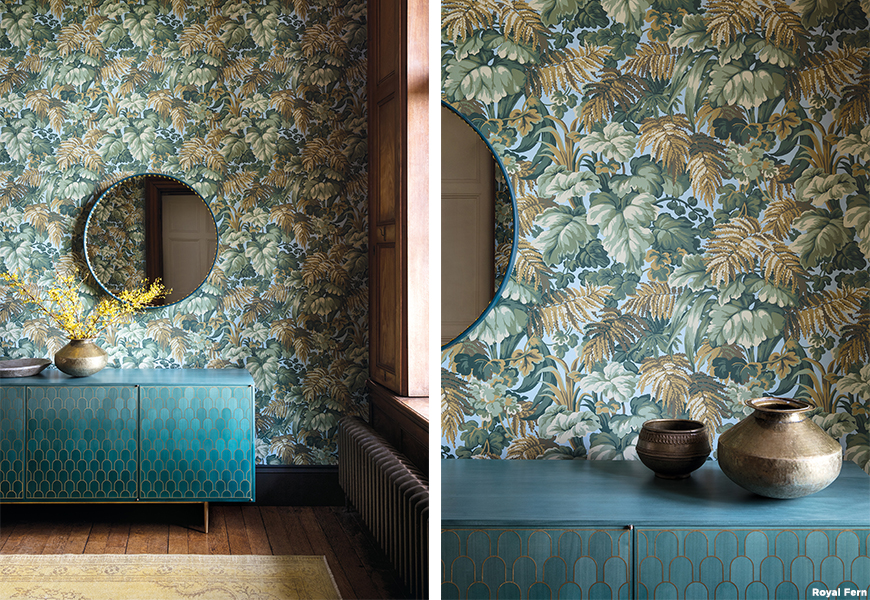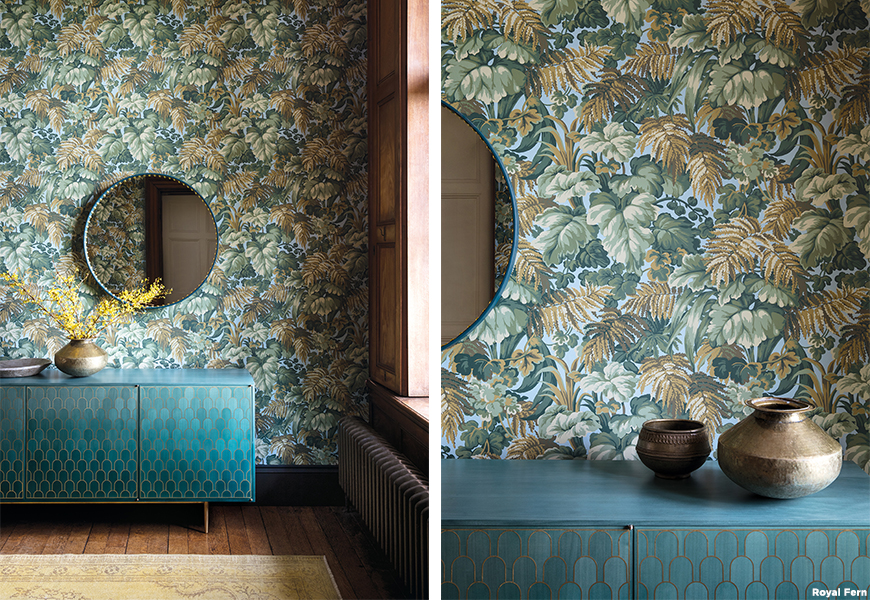 "What I learned in those early years has become the backbone of my decorative knowledge and provided a valuable business sense," Bullard said. It also instilled a deep respect for traditional craftsmanship, which is reflected in the sophisticated, hand-rendered designs within this collection.
The collection showcases a range of Martyn's portfolio with intricate motifs lanterns, tiles and arches in burnished tones of silver, pewter and soft gold, as well as contemporary Hollywood inspired palms and traditional English botanical prints in striking palettes.
A lover of all things decorative and highly patterned, Martyn worked together with Cole & Son studio to create an assortment of designs which aim to inspire the individual to create their own unique and distinctive interior look.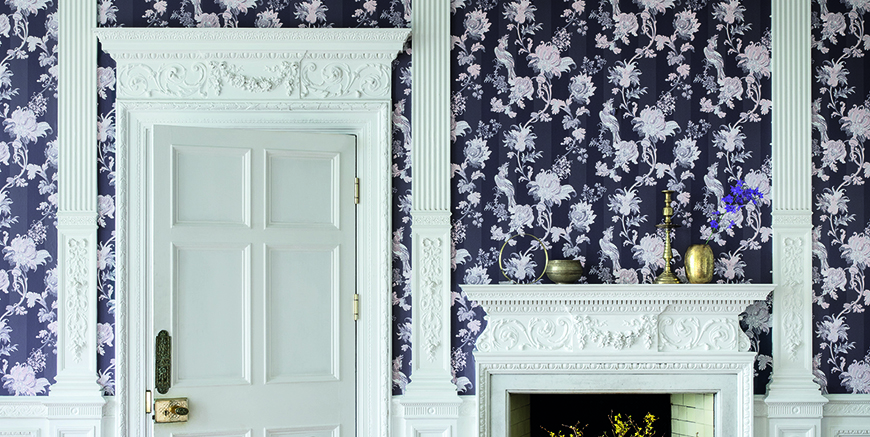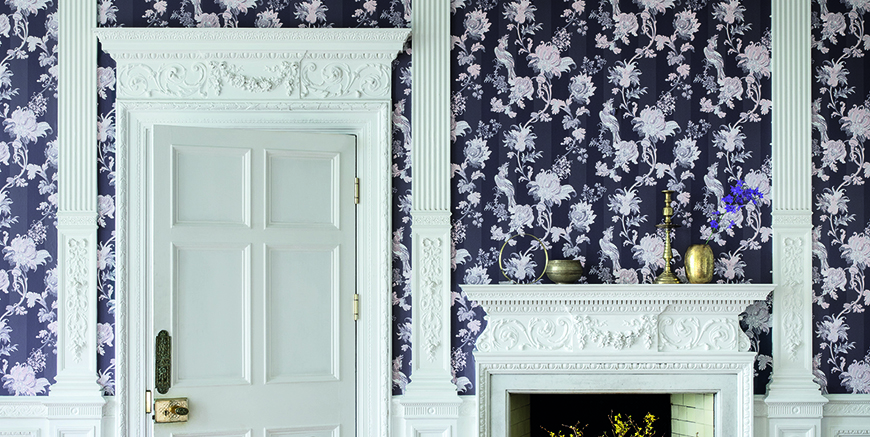 "I love the idea that your home is your castle, meaning you should let your imagination run free when decorating. This collection, with its exotic lanterns, bold architectural arches and glam-gilded tones lets the designer or homeowner create imaginative and highly individual interiors," Bullard explains. "I believe this is the way forward. Let people experiment with designs and textures, from different cultures blended with our own. Curate magical environments that you love and let your decorative imagination take flight!"
In his own Hollywood 'castle,' Martyn let his imagination take flight and captures all of his international flights as well. His home expresses his passion for travel and is filled with an array of color palettes, patterns and a mix of furnishings and accessories from all corners of the Earth.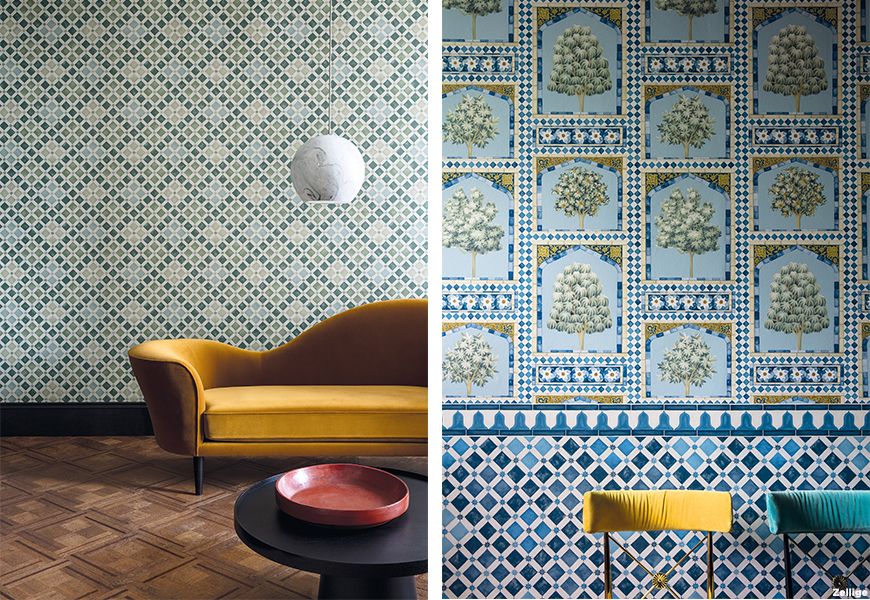 "I believe in the words of Oscar Wilde where pronounced, ' all beautiful things belong to the same age.' I take this as my mantra and mix and match things I find beautiful together. This is how I design and has certainly influenced my designs for this collection and all my products," Bullard said. "Design with abandon and without boundaries. A bit of easy L.A., some British formality, some Eastern promise and always a good pinch of humor."
Fittingly, Martyn said his favorite paper in this collection is the Hollywood Palm, especially in the rose gold colorway, however, he describes his Indian door panels as "the piece de la resistance."
"Scaled to work as a bed headboard, these panels create such a fantastic impact. Lining a dining room or at the end of a hallway, they create imaginative passion, intrigue and a sense of travel," he said.
Additionally, he suggests layering the panels over a mirror or surrounding a real door portal, but Martyn's favorite use of wallpaper requires a little forward thinking and upward looking.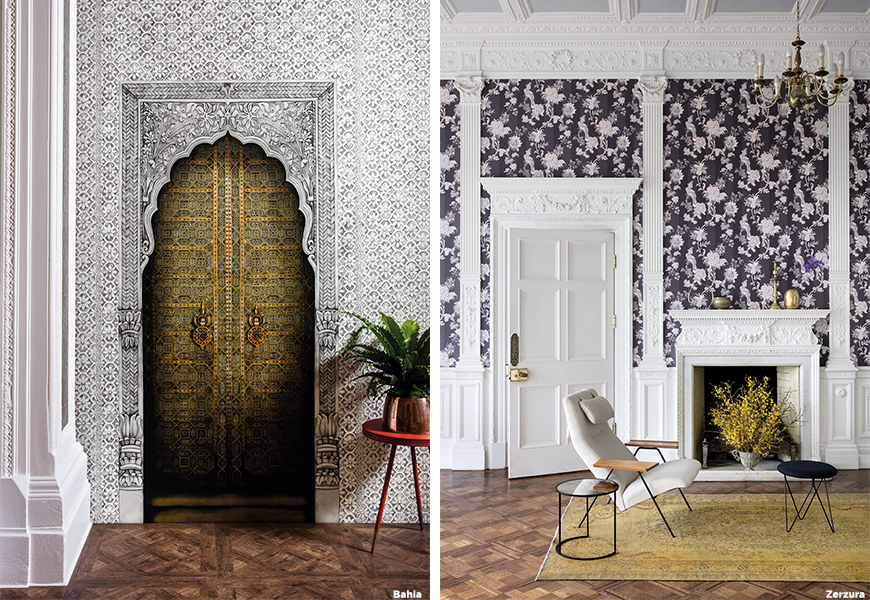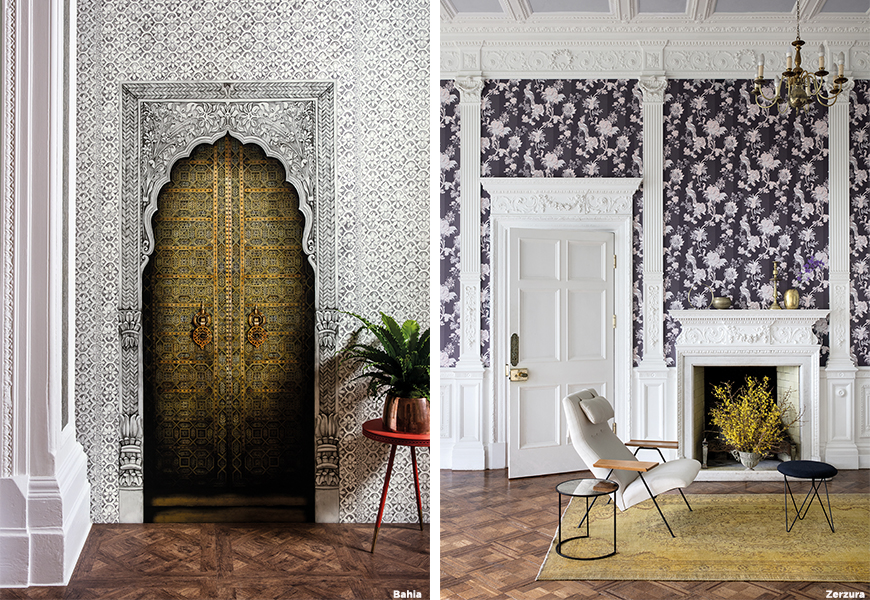 According to Martyn, in centuries past, the ceiling was where the most budget was spent on decorative punch. Great artists like DaVinci were recruited to create fantastical ceilings to the awe of clients and guests, but unfortunately, over the last 100 years the ceiling has become "a far less loved decorative space." Luckily, a renaissance of the ceiling is possible within Martyn's collection. From the Zelig tilework to the Moroccan fretwork papers, the gilded tiles motifs and the Indian Jali trellis, magnificent ceiling statements are not too far out of reach. And in Martyn's words: "Transform the ordinary into a decorative fabulosity for the 21st century."
Explore the new collection's breadth and depth in Cole & Son within Lee Jofa in the DDB Suite 234, PDC Suite B639, DCH Suite 150, and DCOTA Suite C-150.