WESTWEEK 2018 was filled with a little bit of rain, but a whole lot of inspiration. GDG shared pre-event coverage featuring designers, Market participants and showroom managers, but left out a very important voice within the industry: The Editors.
We may be biased, but we wholeheartedly believe the editorial side of design is crucial for spotting trends, being inspired and discovering faraway collections, designs and places. GDG had the opportunity to chat with Arianne Nardo, Home + Design Editor for Robb Report and keynote moderator for Something In the Air: The California Effect on Global Design and Style and Interiors Editor-in-Chief Erika Heet, who led the dialogue in Baker Furniture on the Reawakening of Hollywood Regency Glam and Scott Group Studio's panel on California Classicism. The pair shared their takes on WESTWEEK, California and an editor's perspective on global design: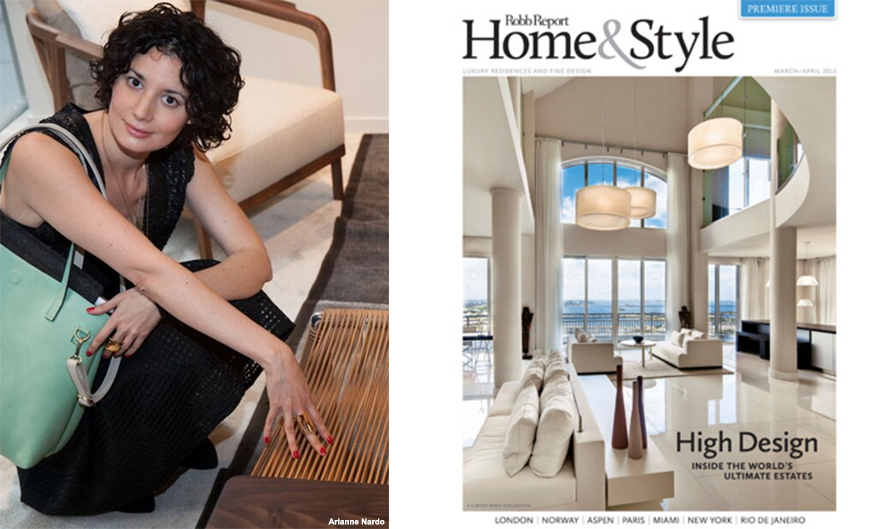 Holly Speck, Editor: How do you feel that globalization has affected the world of design? Is this a positive or a negative or both and why?
Arianne Nardo: This is such a great question because I think design right now is absolutely a global experience. Meaning, even if we don't travel the world or source antiques from across continents, we are still inspired and informed by the culture, lifestyle and essence of other places. You see it on Instagram, in magazines, at design events – there is a sincere and genuine convergence, where an artist or designer is influenced by innumerable inspirations. What's remarkable about this moment, in my opinion, is that it feels very unrestrictive. So, a home or a room doesn't have to adhere to an all-or-nothing edict.
Someone could love French Deco, Memphis design and really dig a contemporary sofa and all of those pieces can live a full and extraordinary life in the same home. I personally respond to, and our magazine highlights, pieces and homes that embrace those influences—whether it's a work that features a specialized craft that reflects a deep and very rich artisan heritage; or a room that is open and enhanced by disparate collections and layers. One thing that is undeniable is the pursuit of authentic work. Even if it's a take on an era or a nod to a particular master, the intention has to be pure, and not just commercial! Another observation is just the general transference of cultural ideas. We see this a lot in hospitality design, where a hotel or restaurant truly has the power to transport guests.
Influence is everywhere!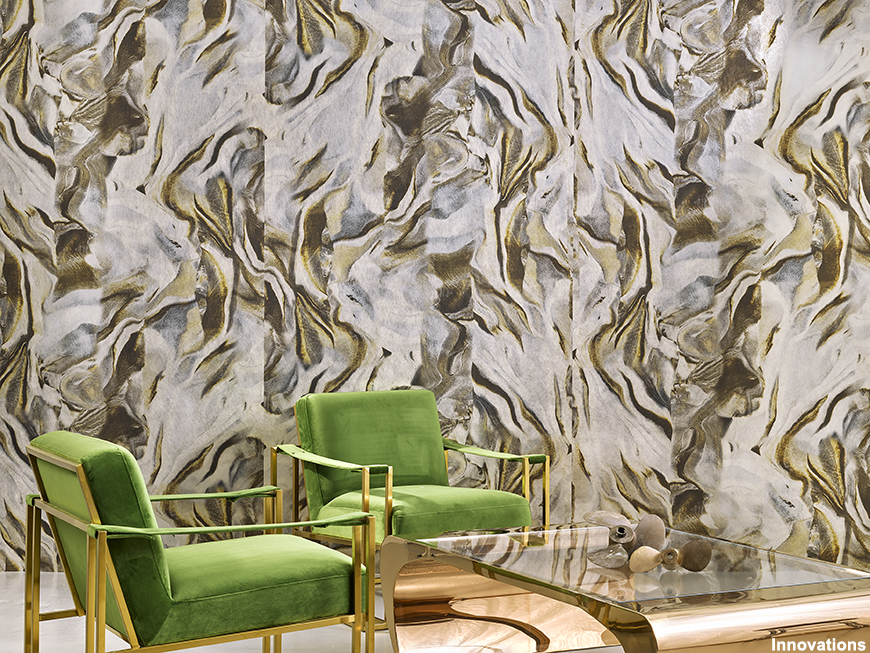 HS: How do you think L.A.'s design aesthetic has shifted or been shaped by globalization and what elements of L.A. Design remain constant?
AN: This is such a good one to ask our amazing panelists! I'm such a new transplant – I moved to L.A. from Chicago about six months ago so my perspective as a native is a bit more limited. But having been in editorial for one thousand years, I have always admired the open nature of the L.A. design community. There is such a sense of welcome, everything feels like an invitation. Without a doubt, L.A. is very aware of its influence over the culture at large – in fashion, style, tech, media. The entire entertainment industry is about shaping a narrative. It's easy to think that there's just a veneer of good looks and photo opps, but the truth is, I have sensed an honest and open attitude to what's new, unique and quirky. We love quirk here! Sort of a "let's try it" mentality.
Similarly, there is also a wonderful appreciation for a glamorous, bygone era. There is a true respect for pioneers in our industry – antiques dealer like Joel Chen; arbiters of taste like Sally Sirkin Lewis and Rose Tarlow. The design world truly embraces their contribution to the landscape and how purely Californian it is. We have incredible talent in L.A. – in architecture, in design, in retail. And even today, the L.A. community is making waves overseas. I think of Janice Feldman, founder of Janus et Cie who recently opened up a space in Milan. How cool is that? She's a true expert and tastemaker and she's bringing her unique sensibility to Italy! I think people who visit L.A. want a piece of that Hollywood, sunny skies mood, maybe they hope to see a famous person, but they are also enchanted by a sense of possibility and optimism.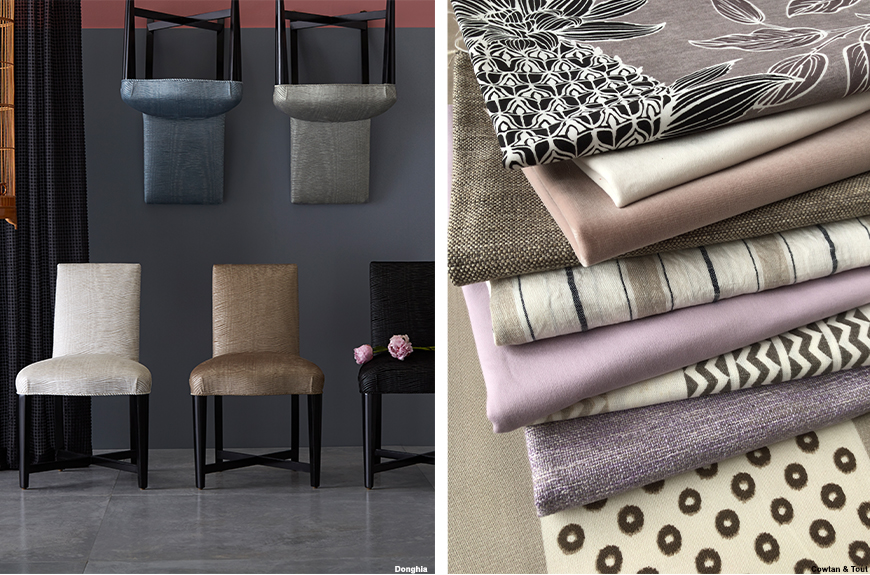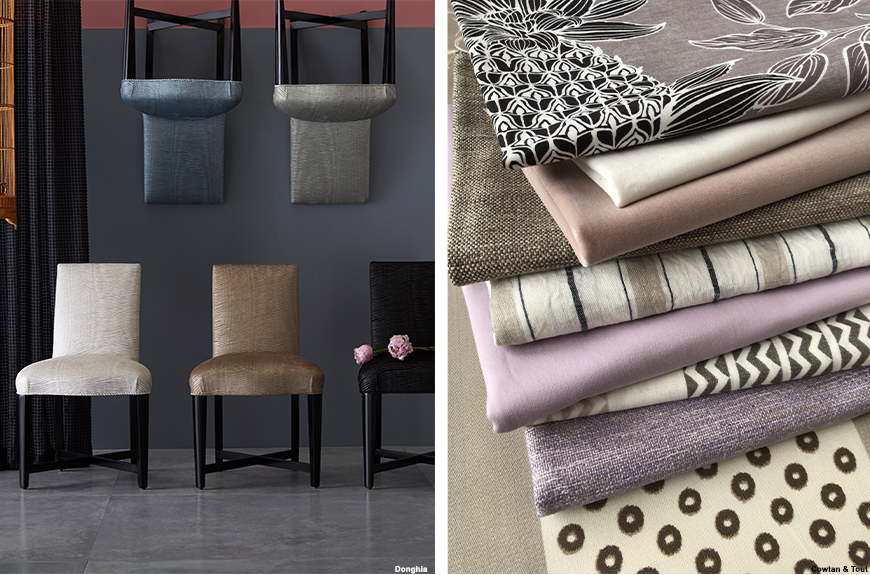 HS: Which products or showrooms were you most excited to see during WESTWEEK?
AN: I'd love to have seen everything – I'm tired of sitting behind a desk and only looking at hi-res images! I can't play favorites, but just of a few of my stops were: Janus et Cie, Kneedler Fauchere, Holly Hunt, Armani /Casa, Donghia, Thomas Lavin, Cowtan & Tout, George Smith, Tai Ping, David Sutherland – THE WHOLE BUILDING!!!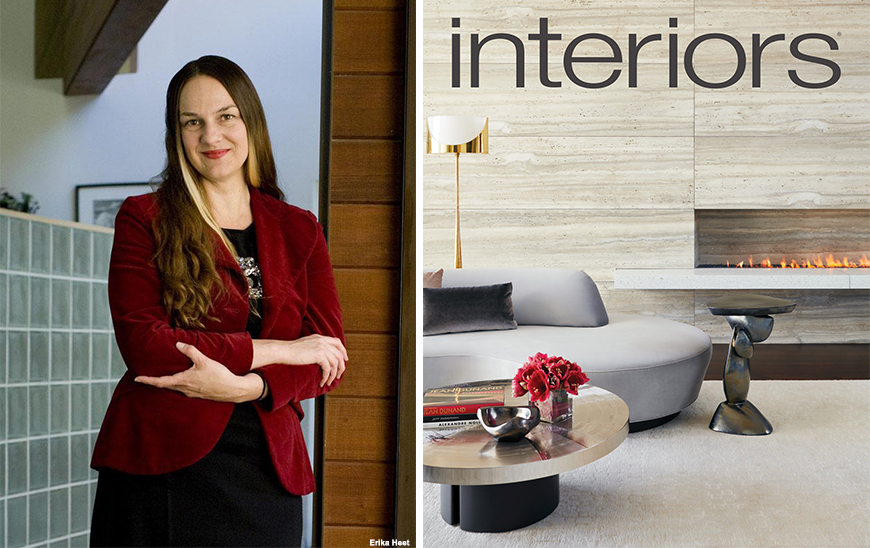 Holly Speck: How do you feel that globalization has affected the world of design?
Erika Heet: I'll start with the positive. Anytime we draw and learn from other cultures on a global scale, our work becomes richer. However, globalization as it relates to free trade and cheaper foreign labor markets leads to the exploitation of workers and fuels our industry's biggest problem: cheap rip-offs.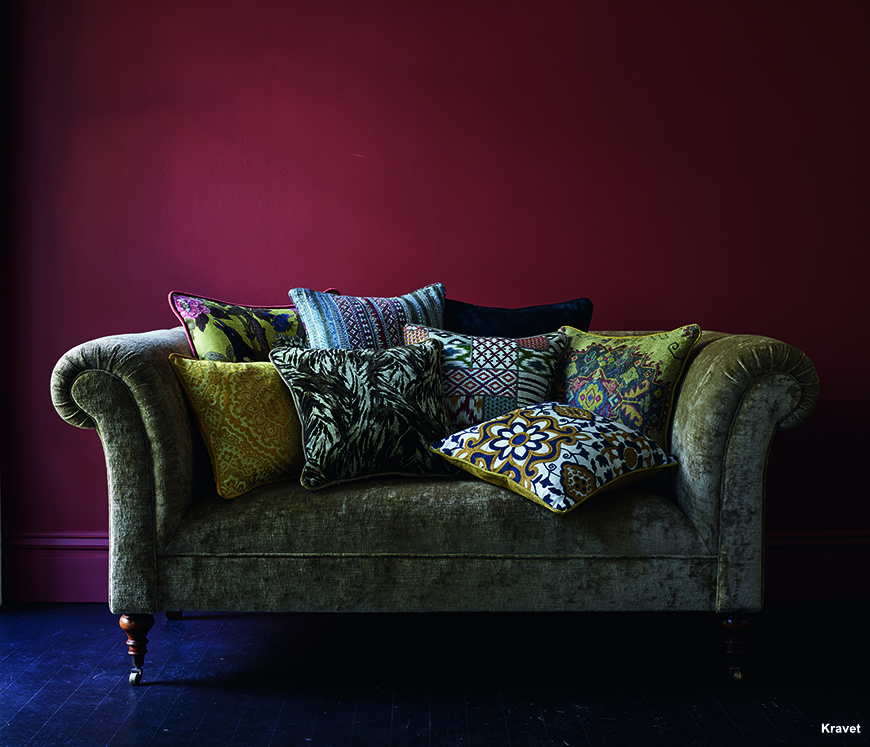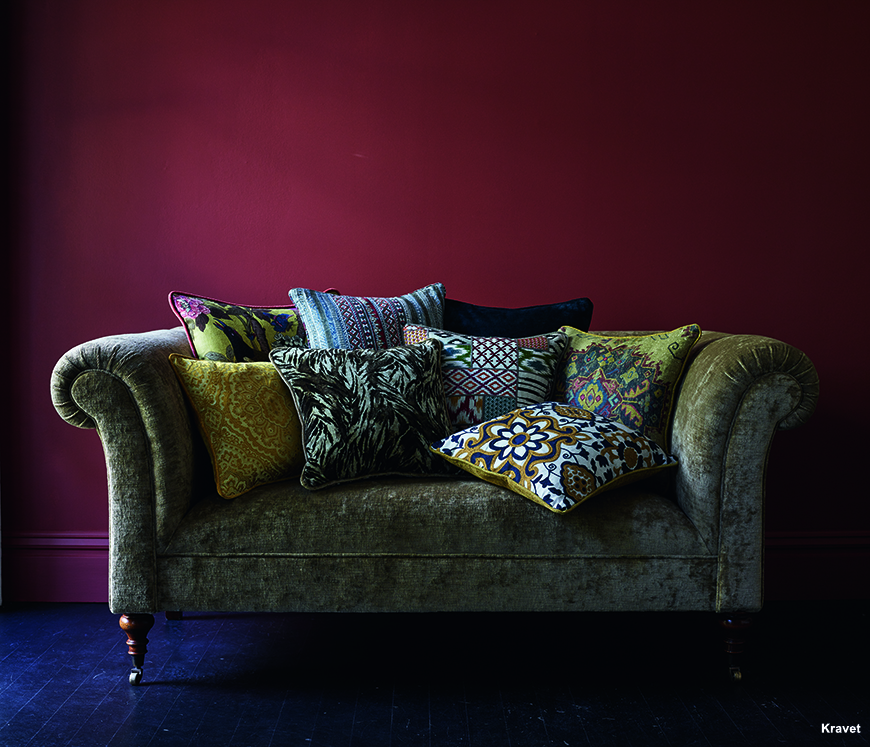 HS: How do you define California Classicism?
EH: To me, California Classicism expands beyond the expected interpretation of classical design, in which rigor, order and symmetry are deconstructed and reinterpreted in a myriad of styles… even modern.
HS: What are some examples you've seen/written about of pulling together the glamour of Hollywood history, Europe's influence and turn-of-the-century estates into modern design?
EH: Los Angeles benefits from its origins as a place where experimentation in architecture and design has not only been tolerated, but encouraged and celebrated. As such, our glamorous Hollywood estates run the gamut of styles, including Georgian Revival, Mediterranean, Neoclassical, Arts and Crafts, Dutch Colonial, Queen Anne, Victorian, witchy Gothic, and Storybook, all heavily influenced by Europe as their various designs moved and morphed on their way to the edge of Western civilization—culminating in L.A. I have a special affinity for Wattles Mansion, a 1907 grande dame surrounded by lush gardens on 50 acres right in the middle of Hollywood. The juxtaposition of her creaky wood floors and pink facade with the extraordinary Japanese garden is a lovely representation of global influences and styles melding in an intriguing way.
HS: What trends have you seen in contemporary interiors weaving in with the global?
EH: I am so pleased to see contemporary interiors moving away from empty and stark staged interpretations of modernism and toward a more personal, worldly influence that embraces and reflects a well-traveled life. My favorite modern lines are always the result of unexpected cross-cultural partnerships.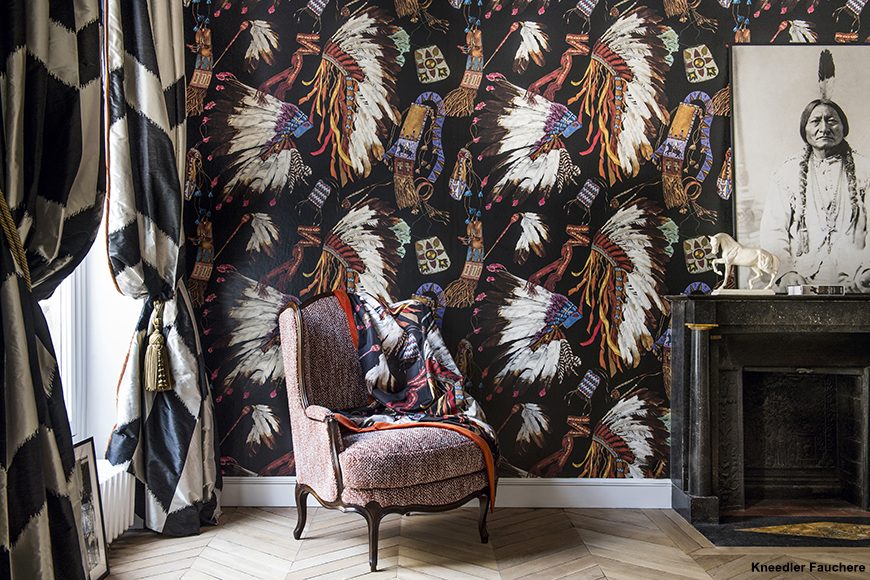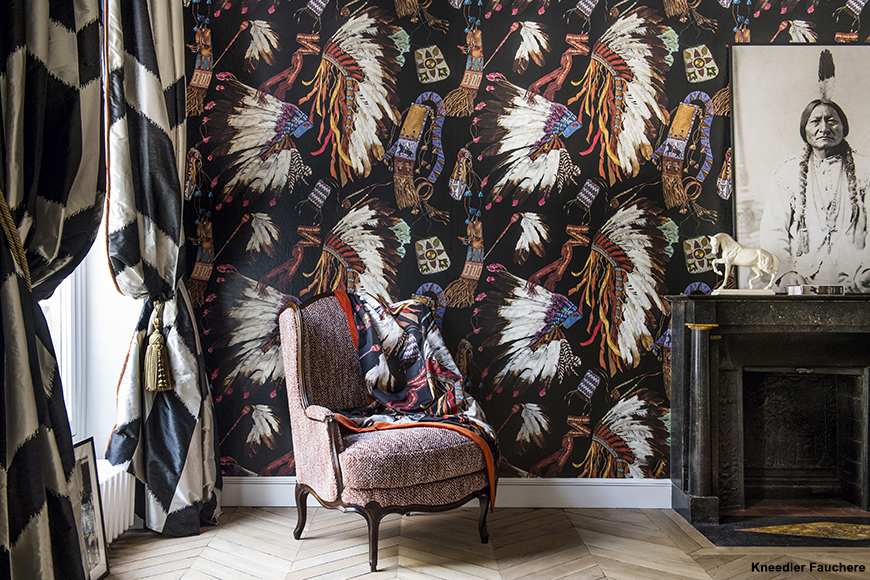 HS: How do you think L.A.'s design aesthetic has shifted or been shaped by globalization and what elements of L.A. Design remain constant?
EH: For better or worse, L.A.'s aesthetic is a bit of a lovable jumble, in that we have tried everything here. There is a certain charm in this. We are a living laboratory of design and architecture whose influences know no bounds, a place that exists as a hotbed of innovation and a master class on a broad spectrum of design. The one constant that we always make our own is the way in which we design around and live amid nature. It's uniquely L.A.
HS: Which products or showrooms were you most excited to see during WESTWEEK?
EH: A. Rudin always surprises and delights with artistic designer collaborations, and I was really looking forward to the reveal of Majorelle, Catherine Martin's textiles and wallpapers for Mokum, at Holly Hunt.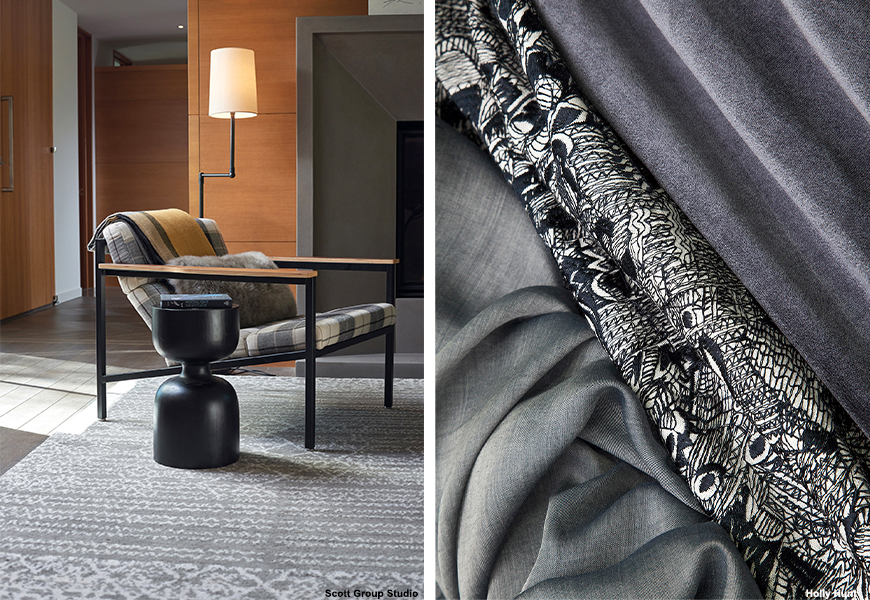 Did you miss WESTWEEK 2018? Don't worry, early next week GDG will provide a readable round-up featuring footage, photos and insights that will almost have you feeling the Californian sunshine. Stay tuned!