"Art is the only way to run away without leaving home."

-Twyla Tharp
This Wednesday, the master of dreamy spaces and Stars of Design recipient, Victoria Hagan will come together with the world-renown auction house, Sotheby's and media partner NYC&G for the DDB's first installment of their Designer Forum Series.
In advance of their annual Master Paintings Evening Sale, Sotheby's teamed up with designer Victoria Hagan, known for her sleek modern aesthetic, to present their "Old Master" auction lots in an innovative way. The 2018 Master Paintings Evening Sale starts on February 1, but first, on January 24, from 5-7 p.m., join NYC&G Editor in Chief Kendell Cronstrom at the DDB's Upper Story Café, as he moderates a conversation between Sotheby's Master Painting Specialists and the designer, with a multi-showroom reception to follow hosted at Armani/Casa, Chesney's and Holland & Sherry.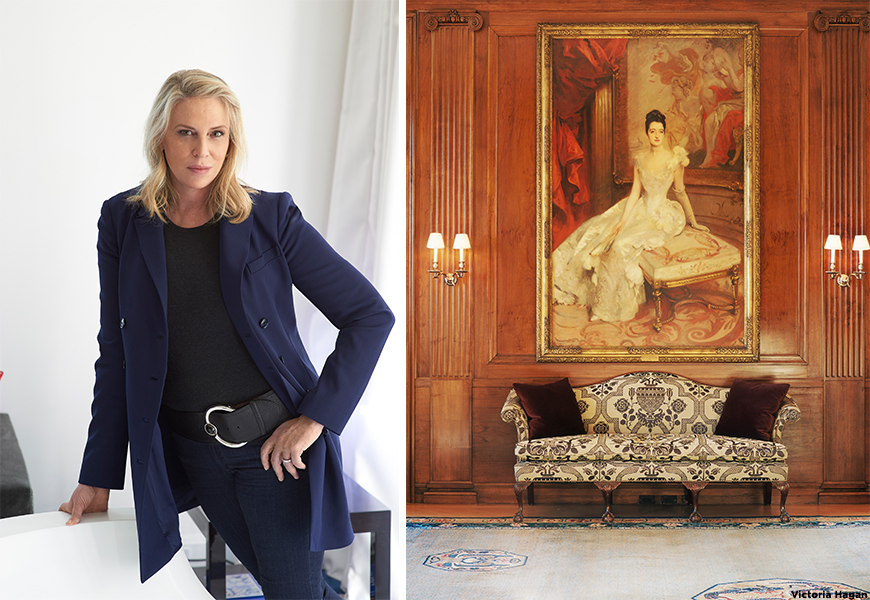 A master of design, Victoria Hagan will discuss how to seamlessly incorporate centuries-old prized works of art into contemporary and modern interiors, her signature design aesthetic. The masters of art, Sotheby's Master Painting Specialists, will reveal the process of acquiring art, share an in-depth look at the lives of the artists and provide a transparent understanding of the auction process.
GDG Editor, Holly Speck talks art and draws design connections with Victoria Hagan. Read below for a taste of the tips in a sneak peek of tomorrow's panel discussion, sans Catskill Whisky sips: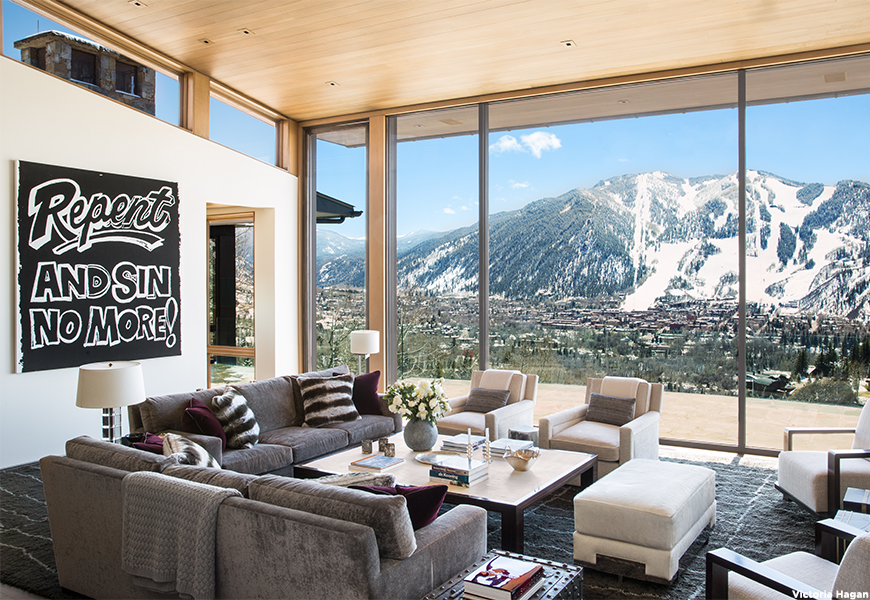 Holly Speck, GDG Editor: What are you most excited for in your collaboration with Sotheby's?
Victoria Hagan: I'm really excited to show how these incredible Masters can be incorporated into contemporary settings and contemporary home lifestyles. I think it was a fun project to work on.
HS: Why do you think the collaboration between a company like Sotheby's and the design world is so important/relevant?
VH: There's nothing better than living with art as opposed to just seeing it in a Gallery. I think the whole design world is involved in making that happen. Whether you're making a mantle selection or a sofa selection, we love working with art because it's one piece of the puzzle. I think designers have such a special place in pulling it all together.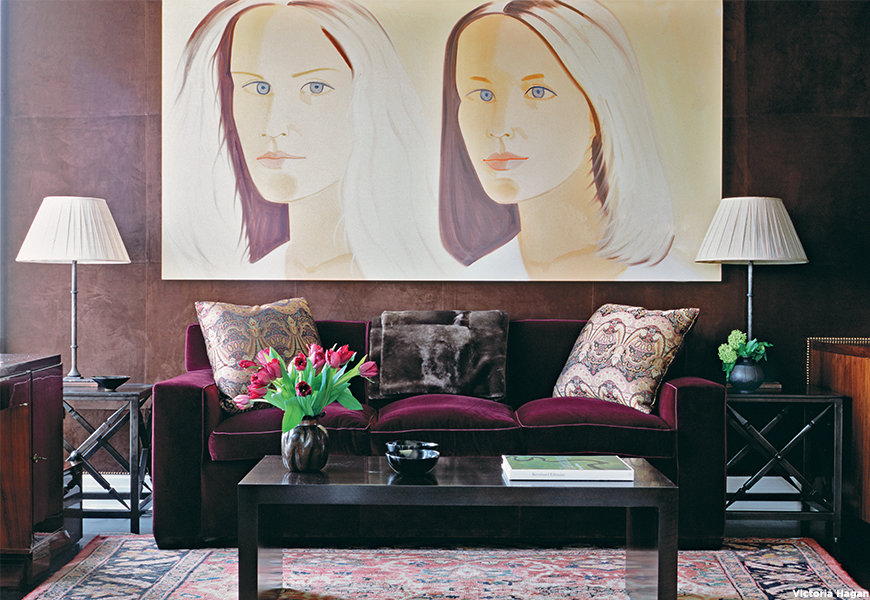 HS: What is one question you'd really like to ask the Sotheby's Master Painting specialists?
VH: How would they recommend beginning to collect Old Masters? If you're someone who wants to, how do you get started?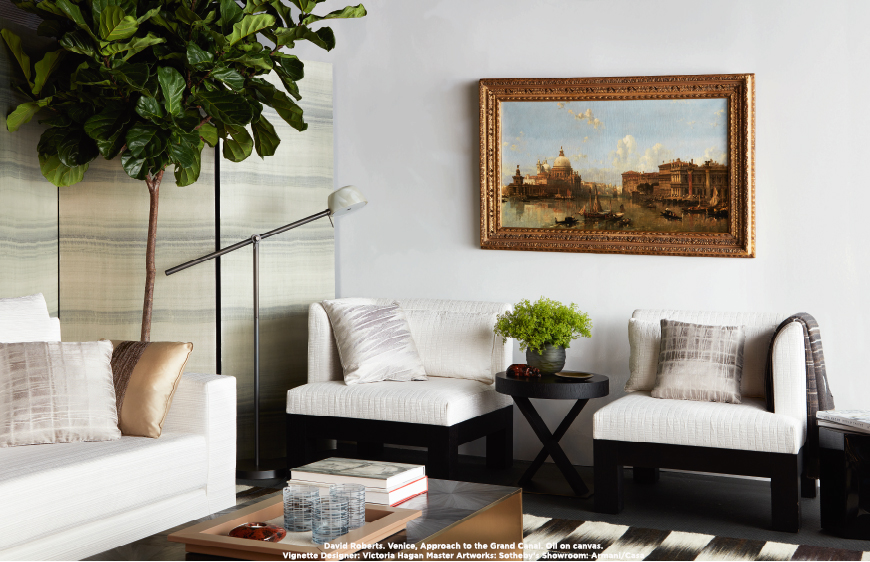 HS: What are your tips of the trade for incorporating classic art with modern and contemporary design?
VH: I'm excited to talk about designing without preconceived notions. I think people have preconceived notions about how one needs to live with an Old Master, which is not true. It's the feeling that incredible art like this can bring to someone's home and then making it personal. I think that's what is so special, when art can really bring that magic into someone's home. These old masters have so much life and history to them if one's lucky enough to have them in their home it's very special.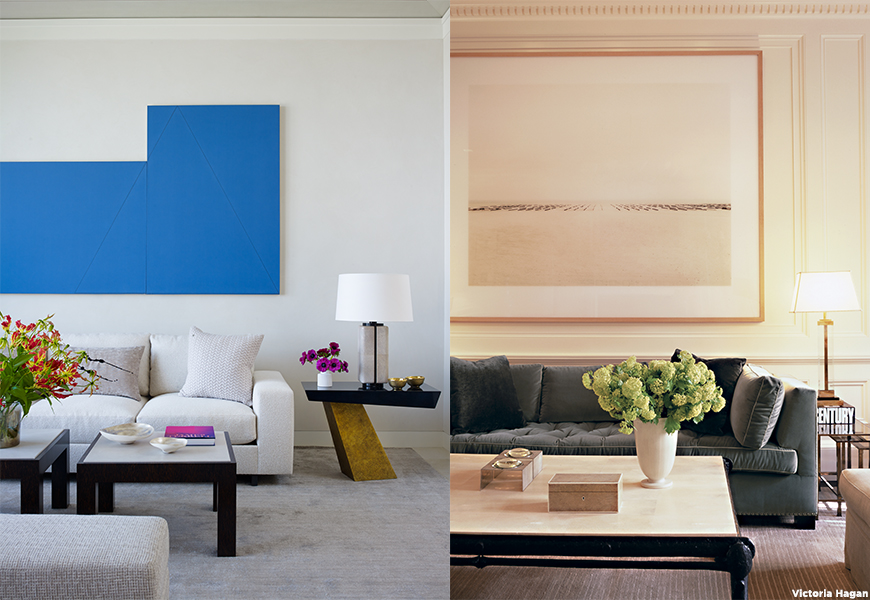 HS: Do you think this is a design style that we will see more and more? Why or Why Not?
VH: It's always been there. What I think is changing is art collectors are now collecting many different periods — you don't have to stick to one. You can appreciate contemporary art and collect contemporary art and collect Old Masters at the same time. One can expand their notion of what art collection is and how to make it personal for ones own home and one's own passion. You don't need to have blinders on when collecting art. I think most collectors have a more open view and I always recommend to my clients to trust their heart and their feelings.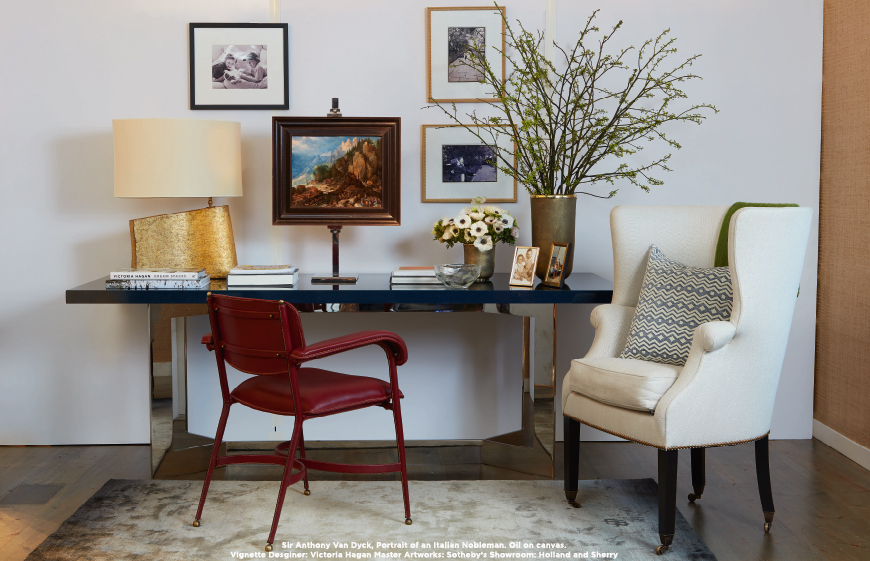 HS: When deciding art for a client, what are your methods for selection/client introduction to art?
VH: I think it's important to see a lot of things in order to really get an understanding of what you're drawn to. It's important to not buy a particular art for a particular wall. I think you should buy it for wanting to collect. It's those unexpected locations where art brings incredible energy to a space.
I don't think you can underestimate the power of art and how an incredible art piece or collection can bring magic, really the wonders it can create in one's home and one's interiors. To think of a room without any art, and then to see what art can bring, you can feel the difference. I am always asking my clients what they feel when they see a piece. Art is really important in making a home feel personal.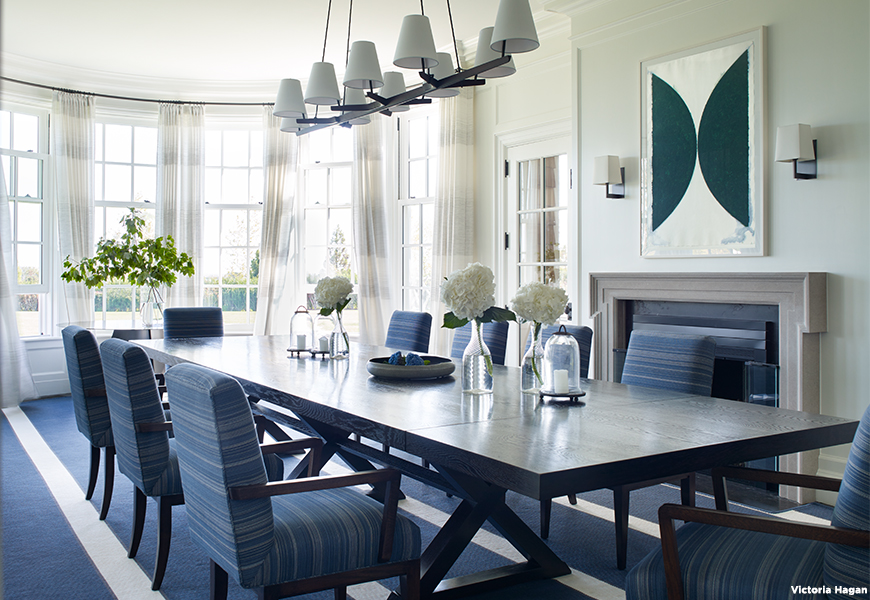 HS: As a designer, how has your relationship with art and incorporation of pieces within a collection changed over time?
VH: I've been collecting for quite a long time with a range of Old Masters to Contemporary. I have period pieces I quite love, that I have lived with and collected and follow me from home to home. It's something quite personal – I like my clients to have the confidence to trust their eye, as I designer I trust my eye. When you can encourage people to trust their own eye it gives clients their own confidence in collection. It's such a joy of the job.
Tomorrow night, join Victoria, NYC&G, Sotheby's and — Did we mention the other distinguished guests? A selection of Grand Master works on display throughout the multi-showroom reception at Armani/Casa (Suite 1424), Chesney's (Suite 1119) and Holland & Sherry (1402) with varied bespoke cocktails by Catskill Provisions.
Can't make it to the event? Check back in for our event recap in our Top On Tap series.