Last week, four French brands Ressource, Maison Sarah Lavoine, THG-Paris and Élitis co-hosted a revolving "Rendez-vous" event to celebrate their latest products and collaborations with each other.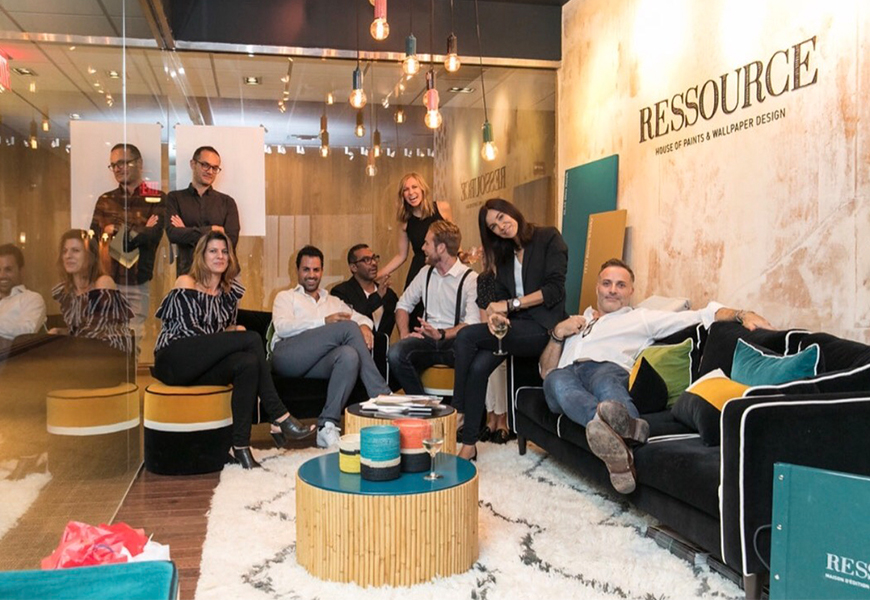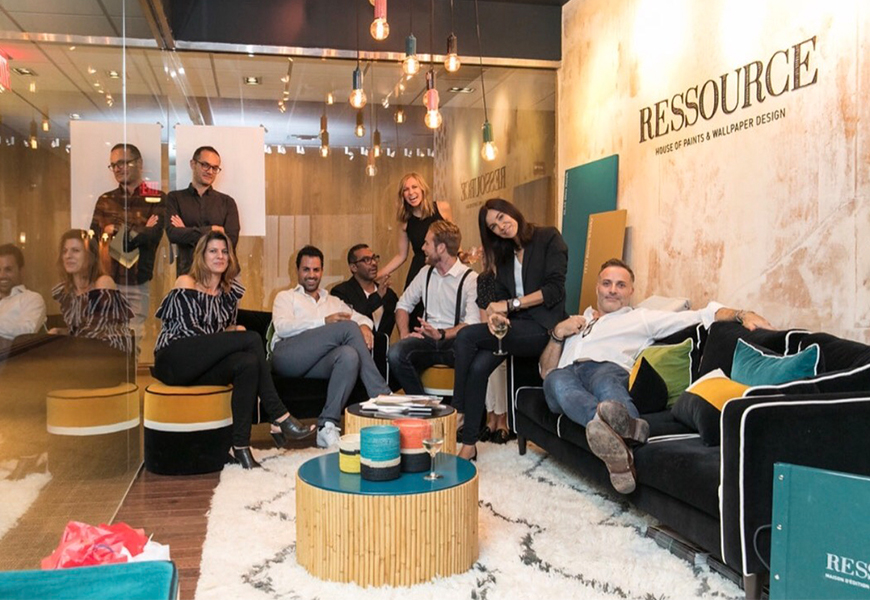 Throughout the day, guests leisurely traveled between regions in France via the D&D elevator, immersing themselves in unique wine pairings, product and people. In the THG-Paris Showroom, Élitis wallpaper was prominently displayed in their fixture vignettes, providing the perfect backdrop, while Ressource displayed a glamorous THG-Paris vignette, a gorgeous grouping of Élitis wallcoverings, and Maison Sarah Lavoine's fashionable furniture pieces in the foyer. In each participating showroom, guests were treated to a sneak preview of new collections, French fare, and a festive welcome.
Later in the evening, a select group of attendees visited the Ressource Showroom for the main event.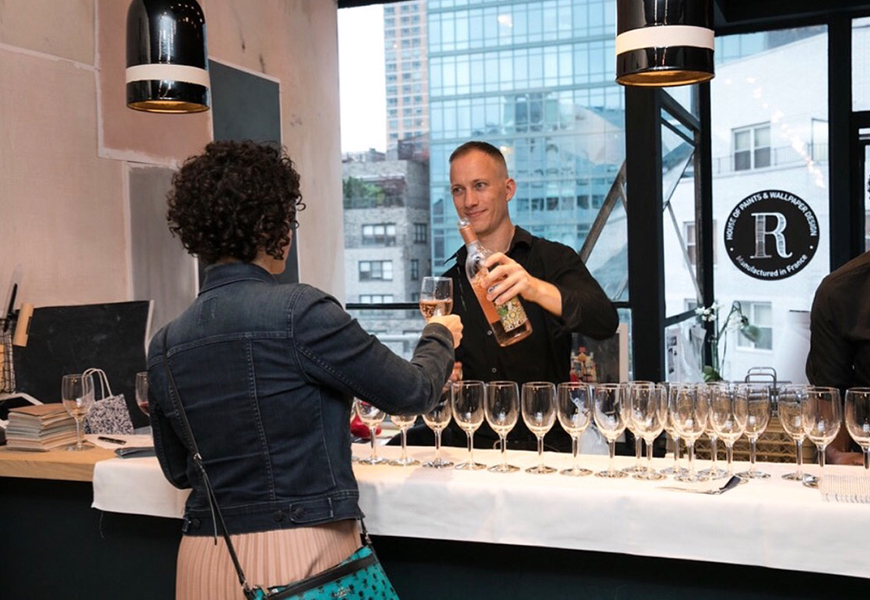 The Party– Intended to be Intimate! Ressource's showroom hosted over 60 guests who mingled around exquisite samples of paints and French finger food. The showroom's atelier-like space was lined with colorful wallpapers, serving as the perfect setting for photographs.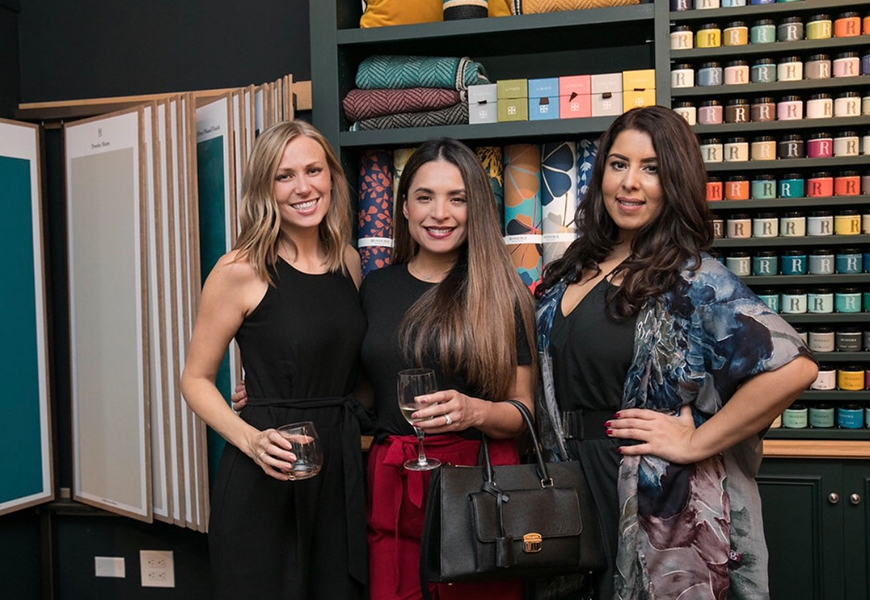 The Ressource team wanted to create a casual climate in which people could move throughout comfortably and connect with everyone. GDG says, 'mission accomplished!'
Speaking of moving, the team described the Rendezvous party and partnership as a "movement", since it was the first event like it in the building, headed up by Ressource's creative mastermind and talent Julien Chapuis. The Ressource team sought to create something different and interesting- and not just have it be about the cheese.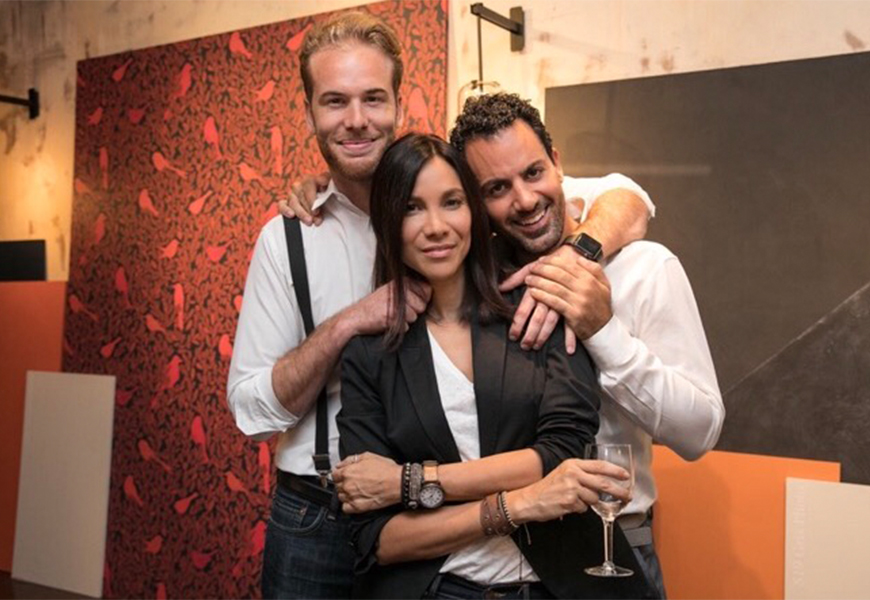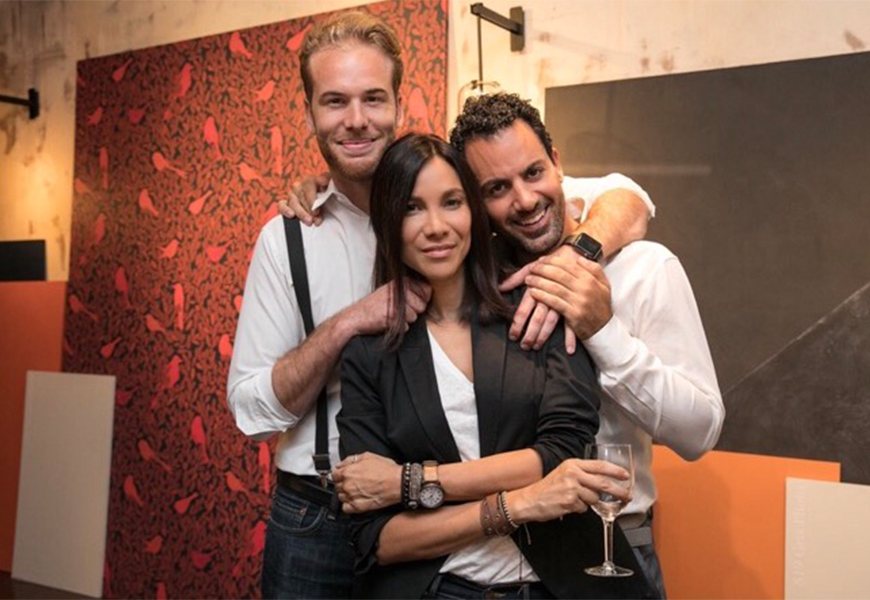 The People: Tres Chic! A few attendees to name included Architectural Digest's Parker Larson, Hearst Design Group's Sabine Rothman and Ben Reynaert, Interior Design's Helene Oberman, NYC&G's Kendell Cronstrom, and BOH's Katy Olson, to name a few.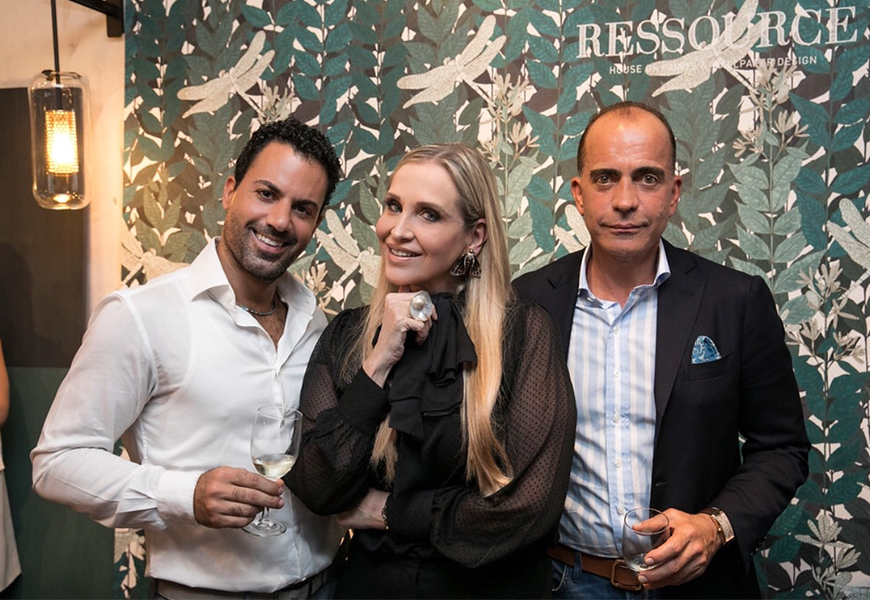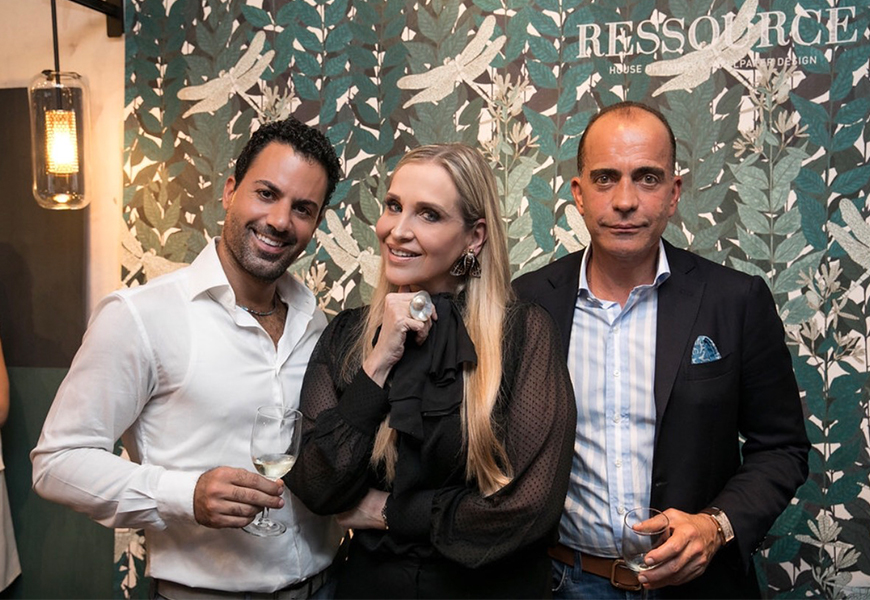 Everyone appeared to know and enjoy each other's company.
The Top on Tap: Collaboration is key. The French Rendez-vous event was a special celebration of each brand's regional specialties. The showrooms share many of the same clients and resources, so it was important for them to collaborate.
Ressource mentioned that the team collaborates internally on everything anyway, so it was right on brand.
"We need to regroup and share. When we unite, we are stronger." – Jean-Alexis Perraud, Ressource USA
The French Rendez-vous group extended participation beyond the event, encouraging attendees to enter a raffle for a chance to win French-inspired items and dinner for two at St. Tropez wine bar by posting images from the event on Instagram.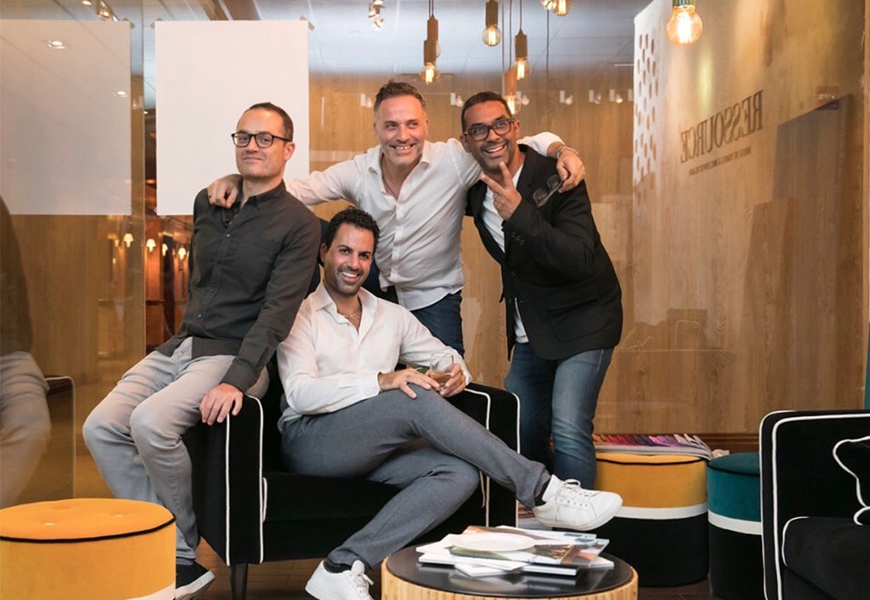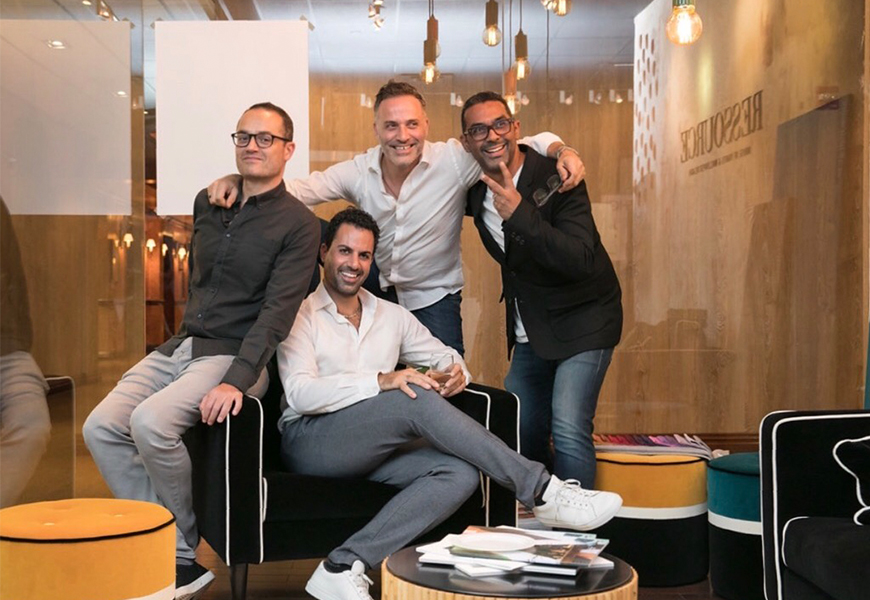 The most savory aspect of the event, other than the centerpiece ham, was the palpable dedication and craftsmanship of these four French lines. Be on the lookout for more events to come!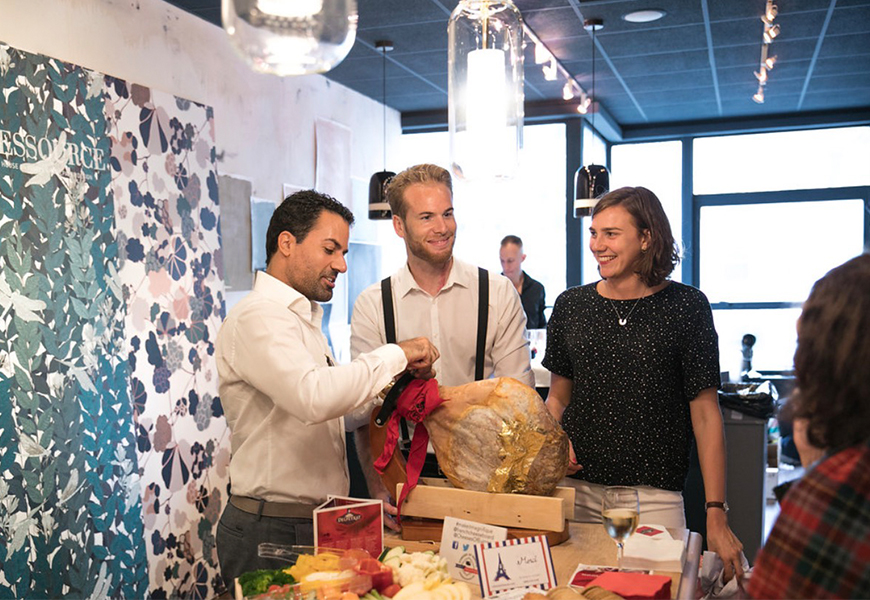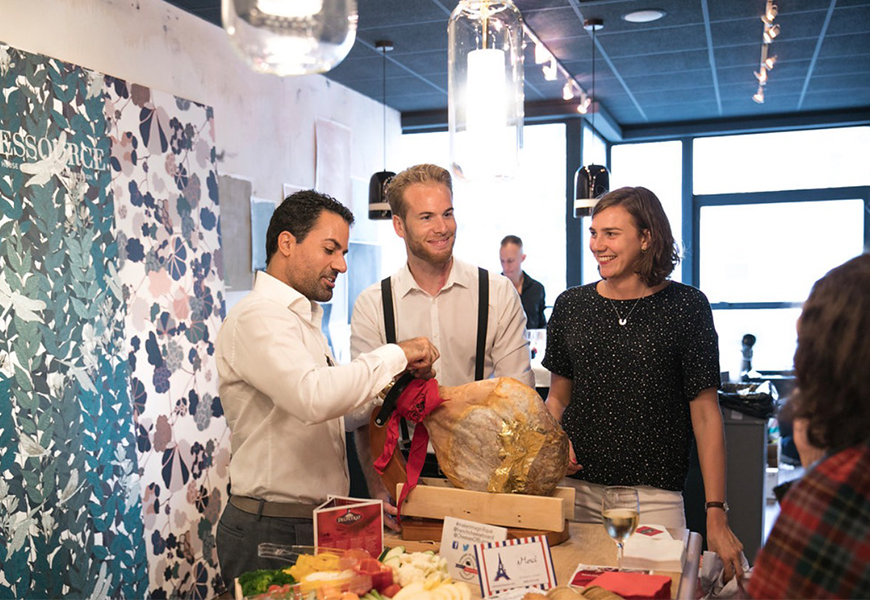 Photography: Federica Carlet