The Occasion: Au Courant! Patti Carpenter, Global Trend Ambassador for Maison & Objet and Principal of Carpenter + Company, joined the DDB in the Robert Allen showroom to talk Paris and predictions. The third installment of the newly established Designer Forum Series, took guests on a virtual, international design journey through Maison & Objet. Whether you attended this season's Paris Trade Shows or not, chances are you might've missed something! Patti left no macro or micro trend untouched in color, print, design and material.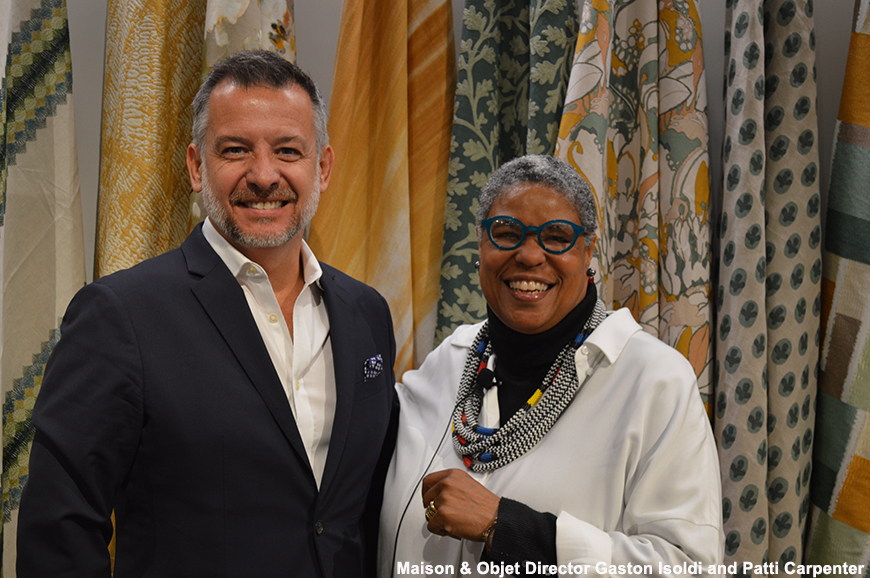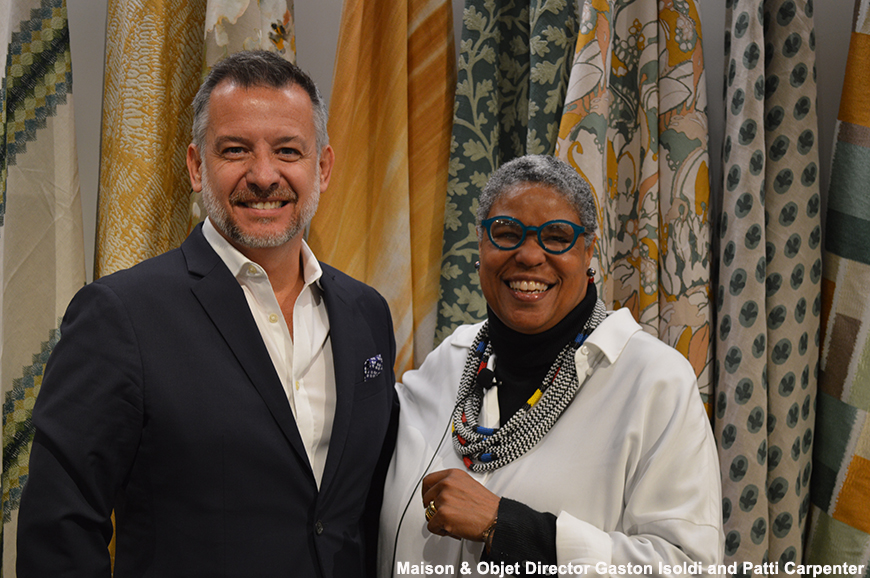 The People: Snow worries! Even with morning flurries, as the sun came out, so did the designers. Over 75 designers filled Suite 305 to hear Patti Carpenter's captivating and conversational presentation. From well-designed and researched color boards to the top snaps from Maison & Objet booth displays, designers feverishly scribbled all of the top trends on their notepads.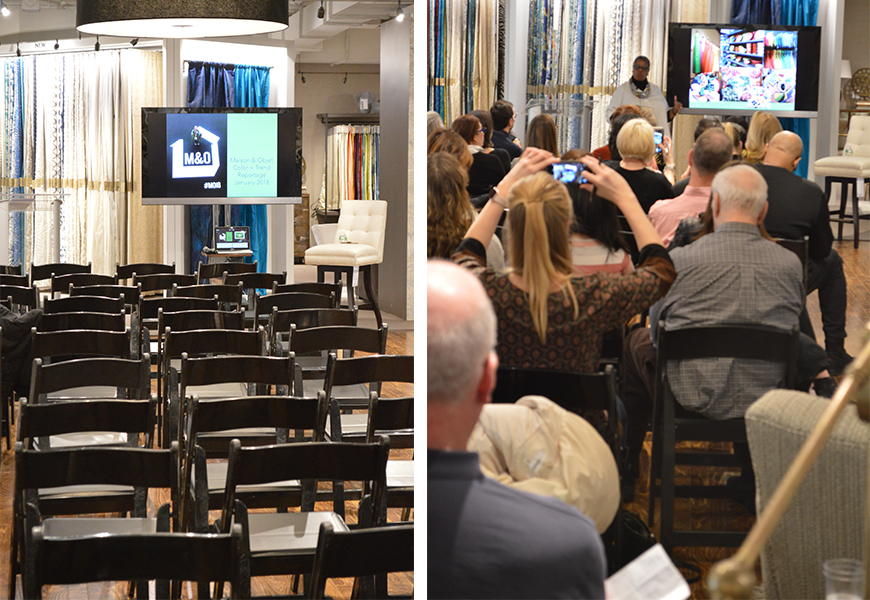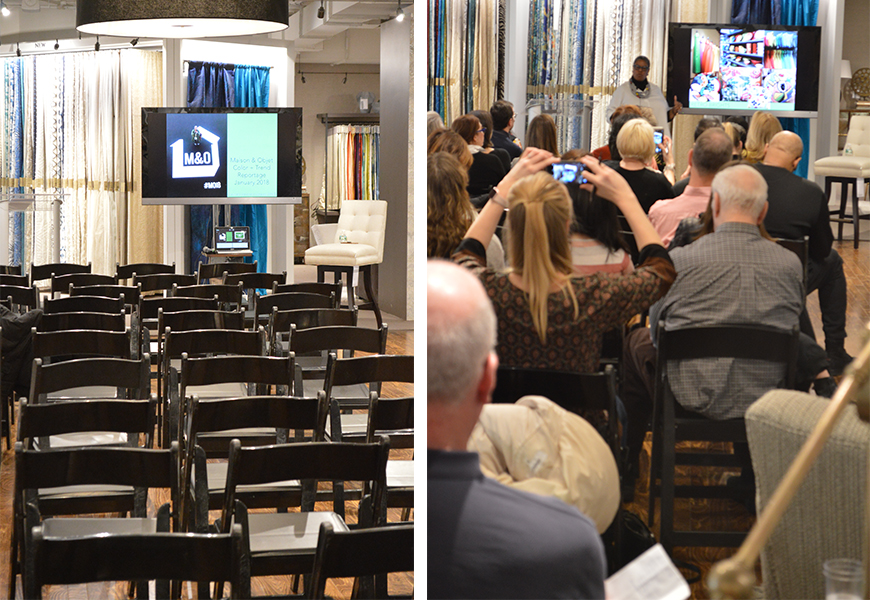 The Top on Tap: The whole event featured the top on tap for Paris trade, but there were some clear takeaways. Vibrant, almost electric blue is not new, but here to stay, while bright yellow continues to dazzle with surprising longevity. Coral and Salmons popped up in between the newly popular purples, now considered a neutral alongside lush "succulent" greens. Brown replaces taupe and new whites are emerging with rich, warm undertones. And apparently "we are entering the jungle" – say so long to light palms prints and hello to realistic and animated animal print, birds, birds and more birds, and don't forget their feathers, too, which are growing in scale. Not to mention insects like beetles and butterflies making multiple appearances throughout the show.
The trends that aren't just fads? Mod and mid-range palettes, greens as neutrals and matte surfaces that absorb light such as velvets, mohairs and suede.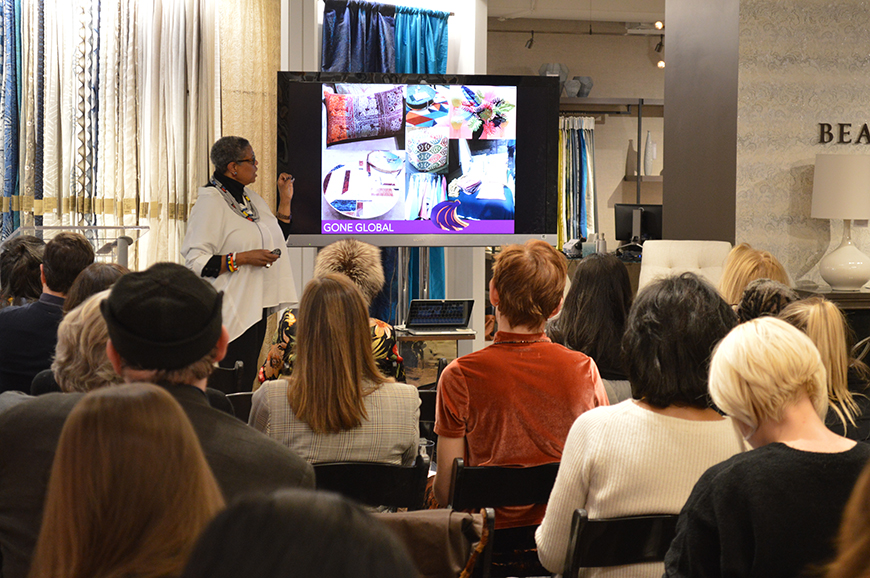 Stay tuned for the next Designer Forum Series event later this spring, sans snow! If you missed Patti, or just ran out of pages in your notepad, you can find her in the PDC during Westweek 2018, Design is Global, on March 21 and 22.