The Party: Tea-lightful! The DDB teamed up with NYC&G (New York Cottages & Gardens) and the Department of International Trade, in support of their Design is Great campaign, for the second annual NYC&G's Brilliantly British event. Nine participating showrooms celebrated British design by offered quintessentially British experiences alongside their strategic brand partners.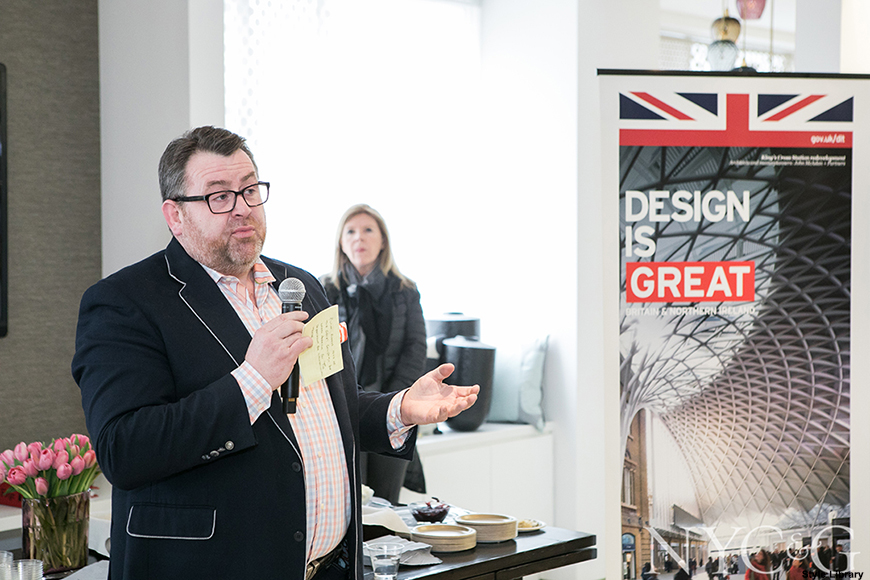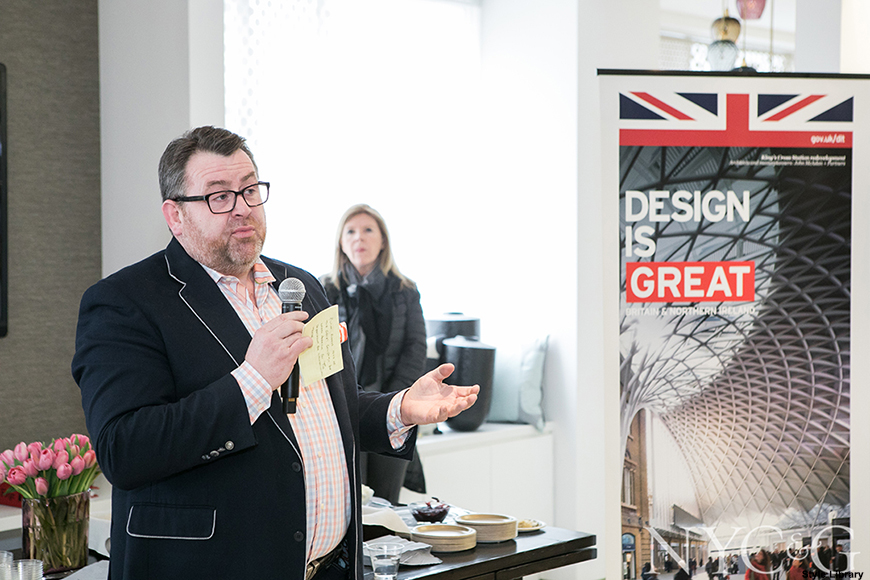 First, Style Library kicked off the day's journey with a multi-sensory experience highlighting their latest collections and inspirations with event partner and British brand, The White Company. A table full of scones and a candle-scented showroom was the perfect pairing!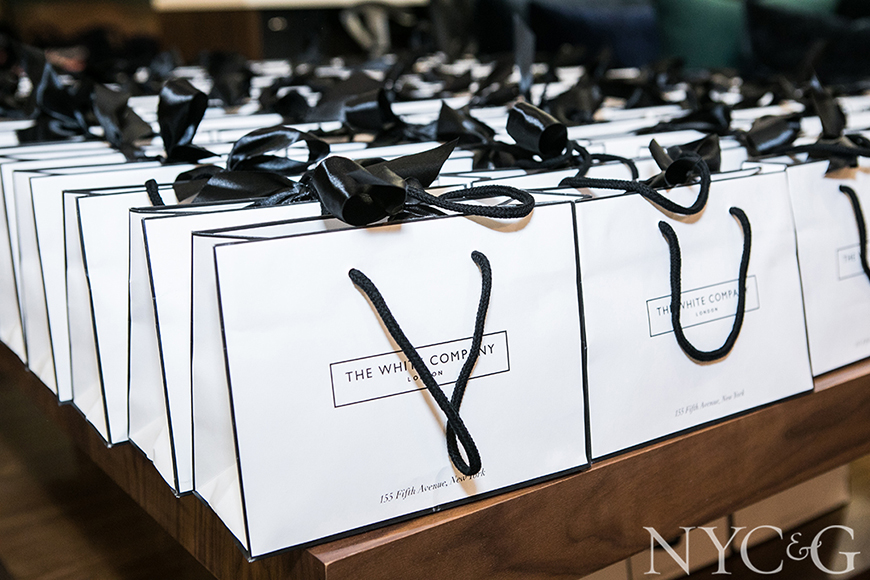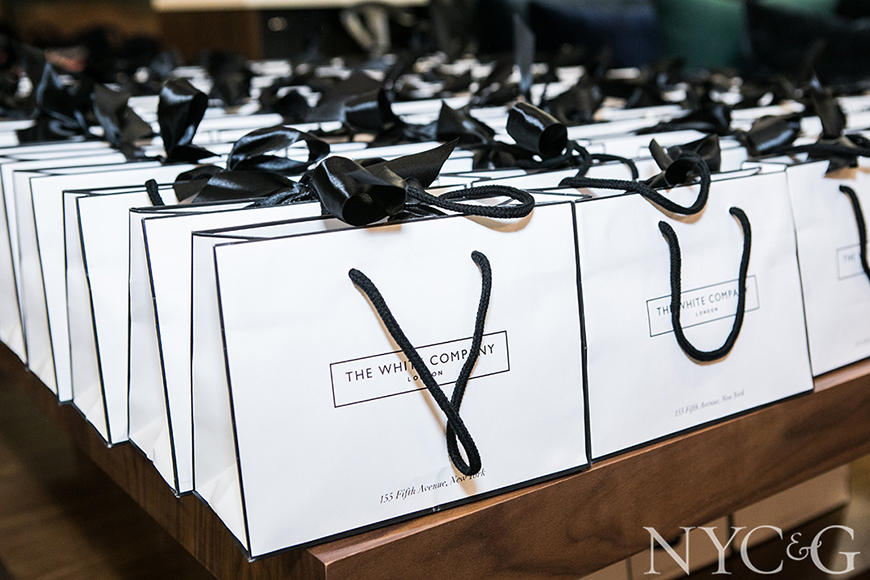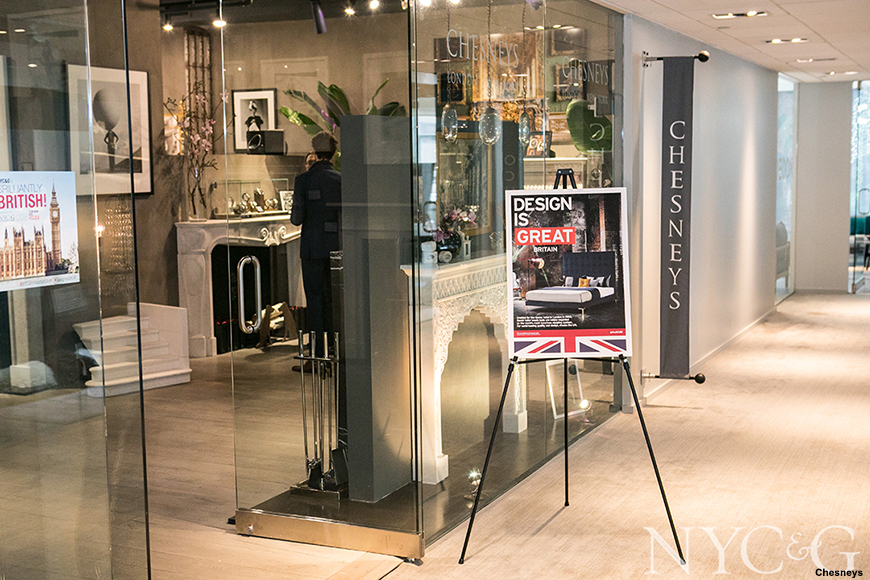 Next, GDG went to Chesneys to taste the delicious (and non-alcoholic) cocktails from Seedlip and to try on the luxury watches from the Bremont Collection, inspired by aviation, engineering and adventure!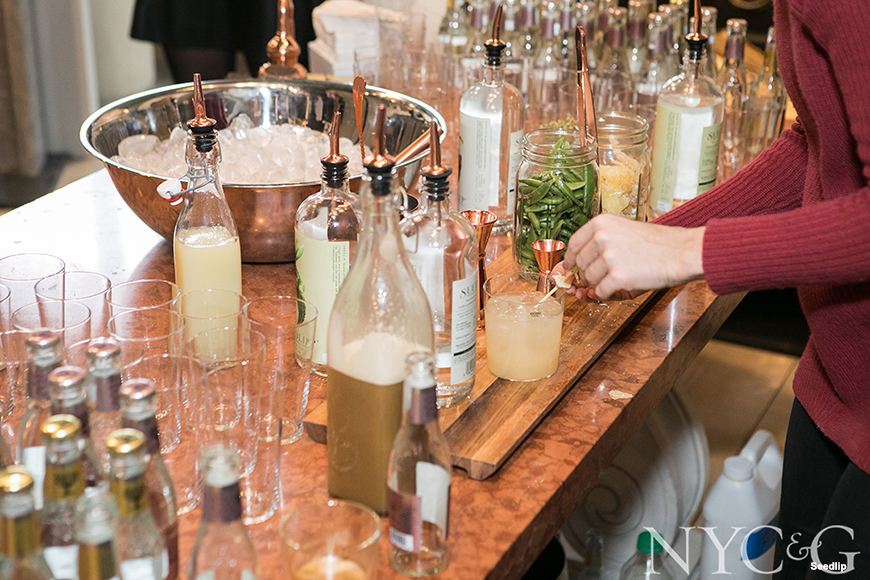 Cowtan & Tout celebrated the best in British design with Floris London, the oldest English retailer of fragrance and toiletries alongside the world of Colefax and Fowler and Jane Churchill, two premiere English textile brands. Visitors could enter into a drawing, which included custom pillows, and a Floris London room fragrance fit for royalty.
Spring was in the air at de Le Cuona, or rather the Orange & Bergamot fragrances of Morton Brown flowed through the showroom. de Le Cuona's light and airy Rate Alchemy Collection was the perfect companion alongside the sweet spring scents.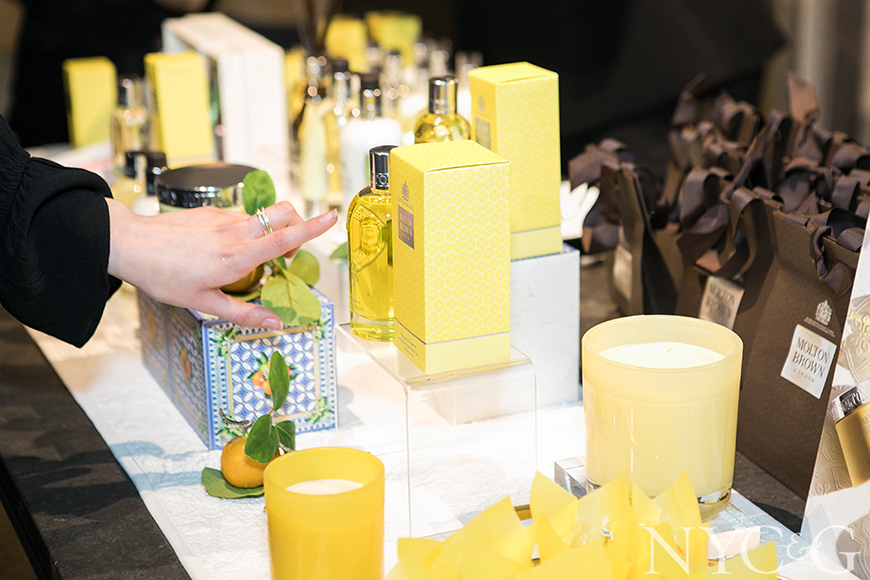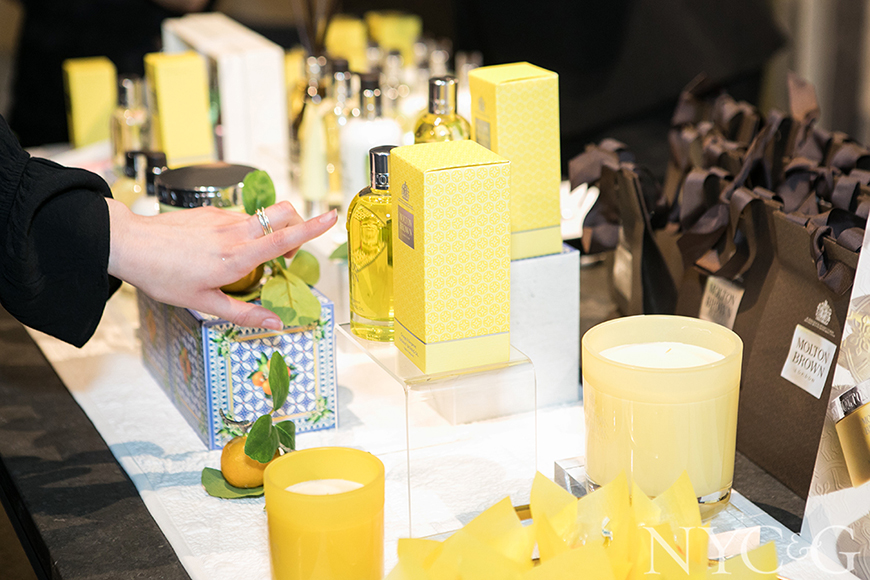 Farrow & Ball got a little (a lot) cheesier than this joke. Fine cheeses handcrafted in North Wales by Snowdonia Cheese Company were sampled alongside premium paints and wallcoverings guided by color experts.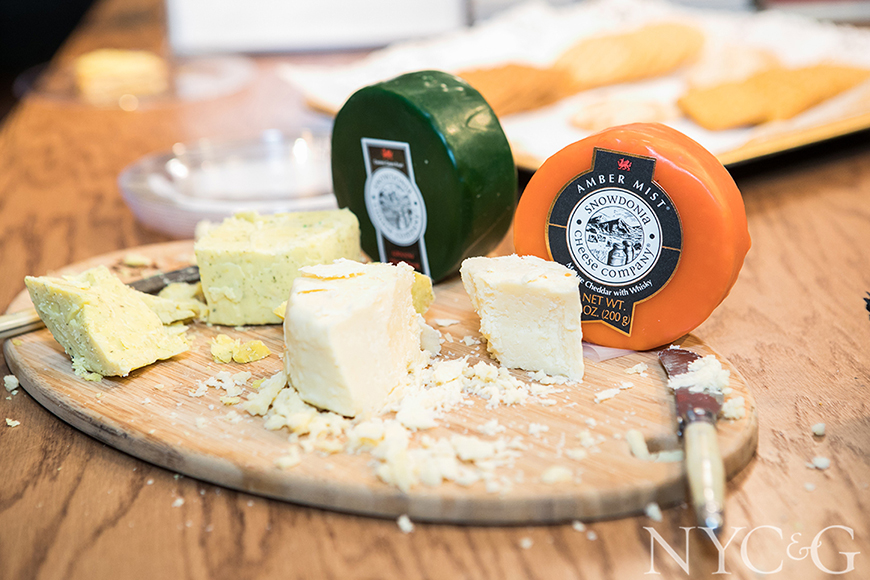 A traditional style afternoon tea was celebrated in Ochre alongside partner, Wittard of Chelsea, which featured their delicious teas. If that wasn't your cup of tea, a hot chocolate tasting bar by Rococo Chocolates offered another sweet treat!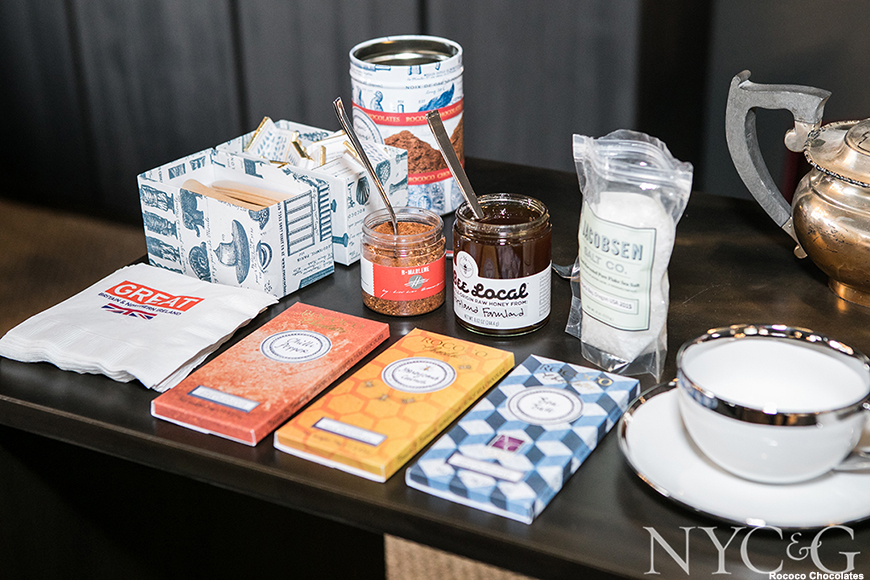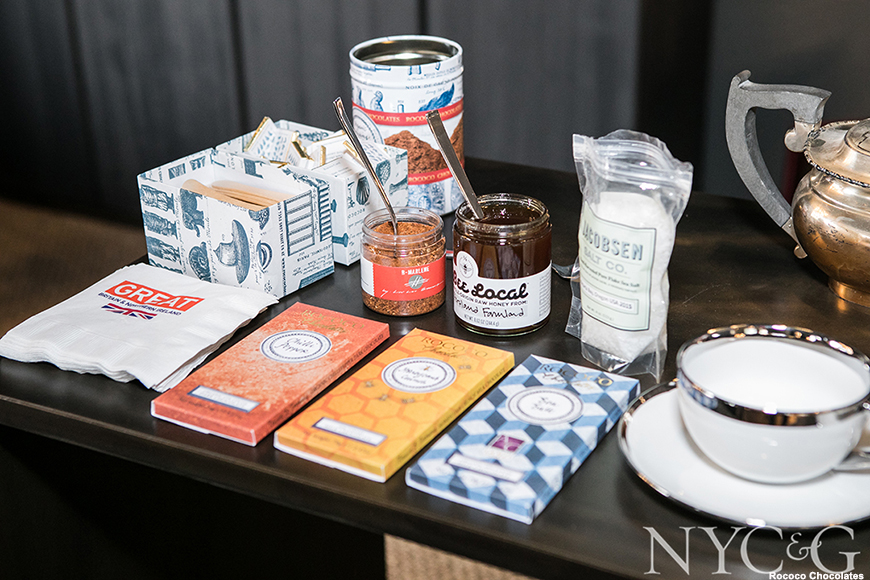 A colorful array of Llanllyr Source water beverages from tonic to lemonade were served alongside coordinating floral arrangements in Dartington Crystal and the new Mark Alexander Collection within the Romo showroom. While, in Vaughan Designs designers met members of The Royal Oak Foundation and designer, Caleb Anderson, Co-Chair of their Follies fundraiser. While listening to what's new for Vaughan, guests enjoyed sips from Wedgwood and snacks by Walkers Shortbread.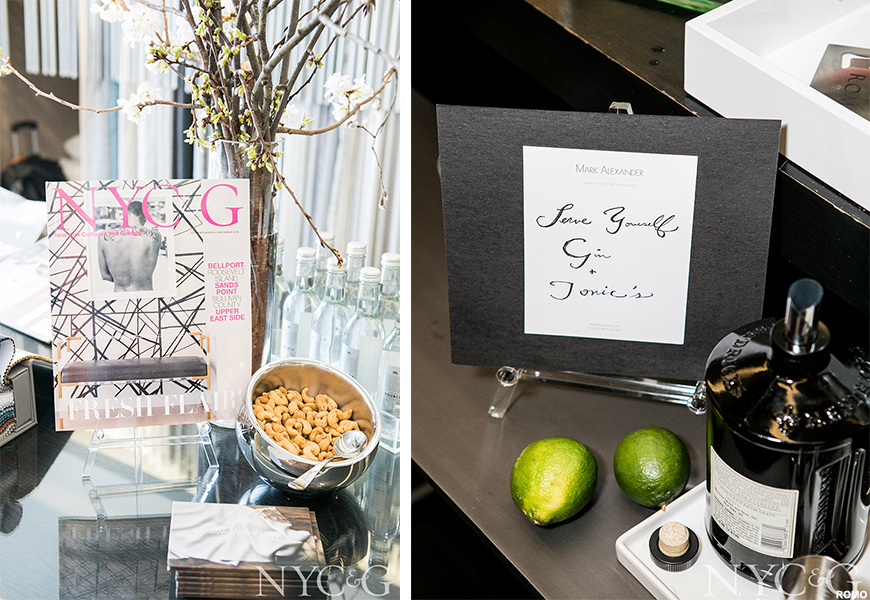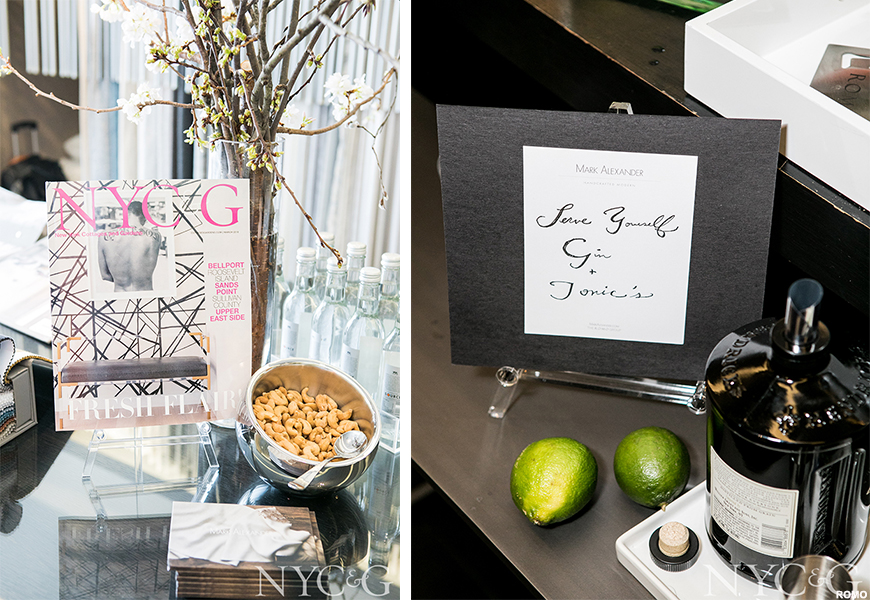 Lastly, a private viewing of Savoir Bed's collection with The National Gallery ended the day with a glass of sparkling wine from England's leading winemaker, Chapel Down. Guests learned how The National Gallery and Savoir have joined forces to deliver an inspiring approach that takes art in interiors to a new level, with beds adorned with luxurious silk linen from Ginger Lily.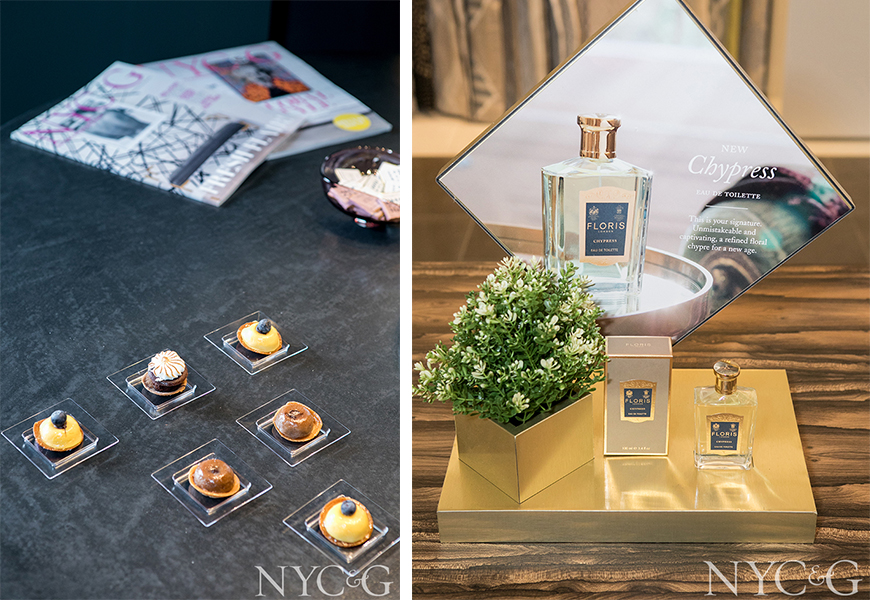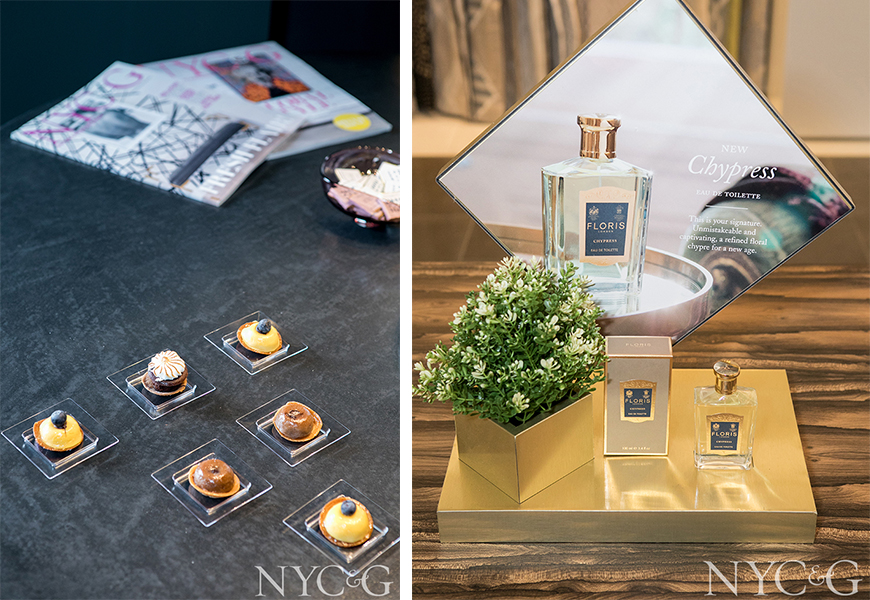 The People: Over 100 industry insiders perused each participating showroom. The event map encouraged guests to visit each location to discover more about their unique brand and enjoy an experiential moment with each partner. The event sought to open the eyes of designers to the incredible breadth of showrooms in the D&D Building and how these showrooms' British heritage shines through their products.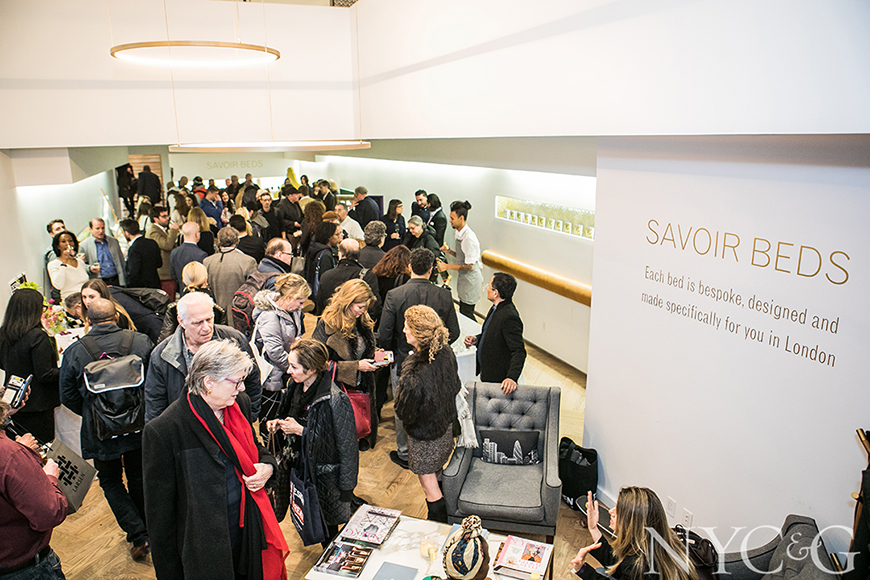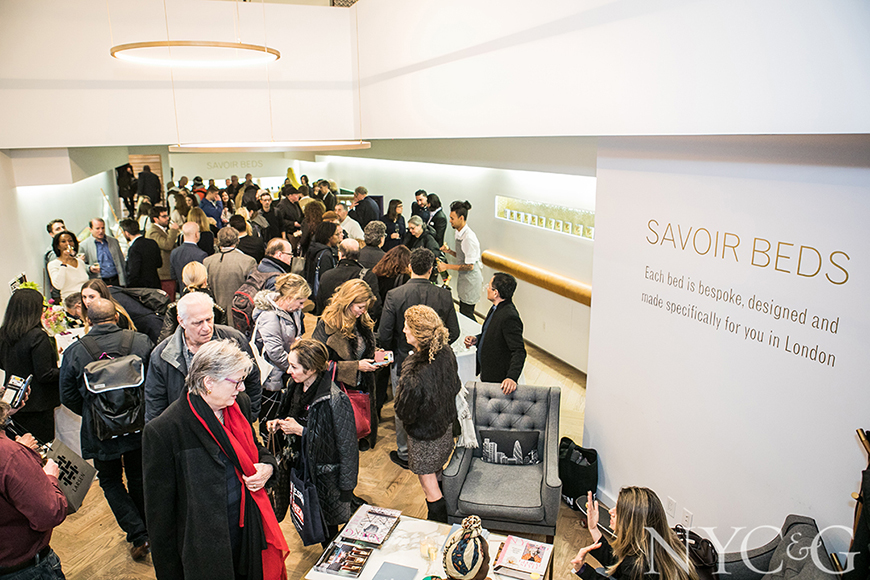 The Top on Tap: From mocktails non-alcoholic cocktails to definitely-alcoholic cocktails! The afternoon of events within the D&D wrapped up across 59th street at Savoir Beds. Although always tempted to curl up on the world's MOST luxurious beds, we resisted and instead opted for sips and plenty of mingling. Here, guests who made it to each of the nine showrooms entered to win a luxurious raffle prize from each showroom.
Although GDG was partial to the giant Snowdonia cheese wheel prize, the lush fur throw courtesy of ROMO was another cozy contender!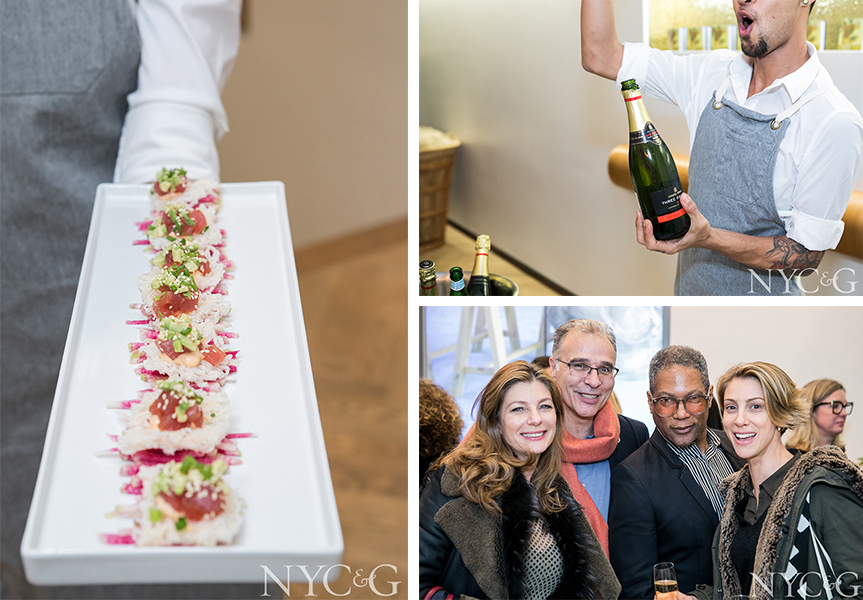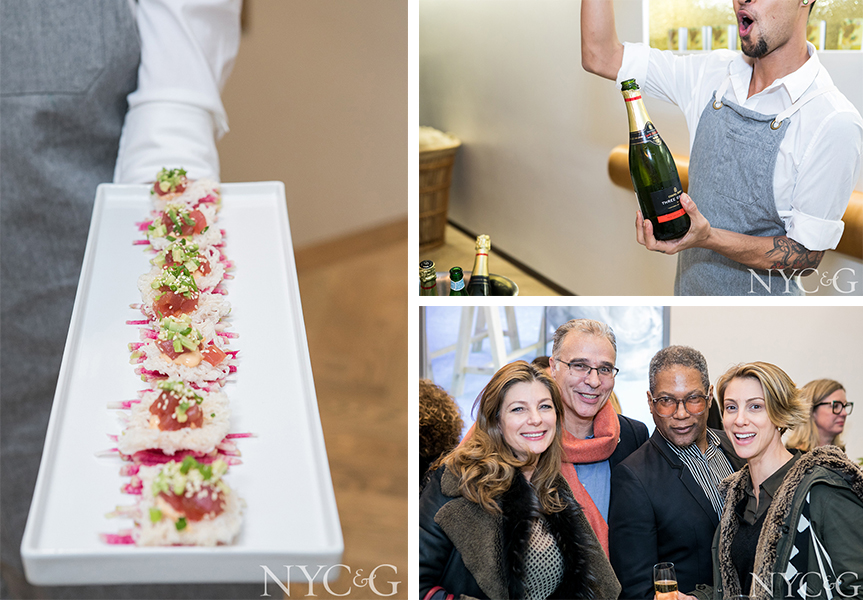 Stay tuned for more events within the DDB and mark your calendar for this year's Spring Market on Wednesday, May 30th. Hopefully, by then, it will stop snowing!
Please credit ©LandinoPhoto for NYC&G (New York Cottages and Gardens).