An aged two-story brick façade faced Laura and Evan Michaelides' office on Summer Street in Houston, melancholy and solitary. Peeling white paint flaked off like noxious snowflakes, hailing down from the faded block letters: D-E-N-T-L-E-R.
At first glance this word means nothing or possibly brings up a vague vision of ghosts of dental visits past, but this old building has a story and rich ancestry.
Interior Designer Laura Michaelides, of Four Square Design Studio, saw something more than a timeworn building with paring paint, crumbly plaster and zero air conditioning; She saw a memoir. She saw a historical landmark. She saw an afterlife.
The Dentler Building was built in 1923 by George H. Dentler, whose food and condiments business is remembered locally for Dentler Maid Potato Chips. While others would consider the building a hopeless cause, Laura and Evan had a better-with-age (and some renovation) vision for this old potato chip farm and later four-plex apartment.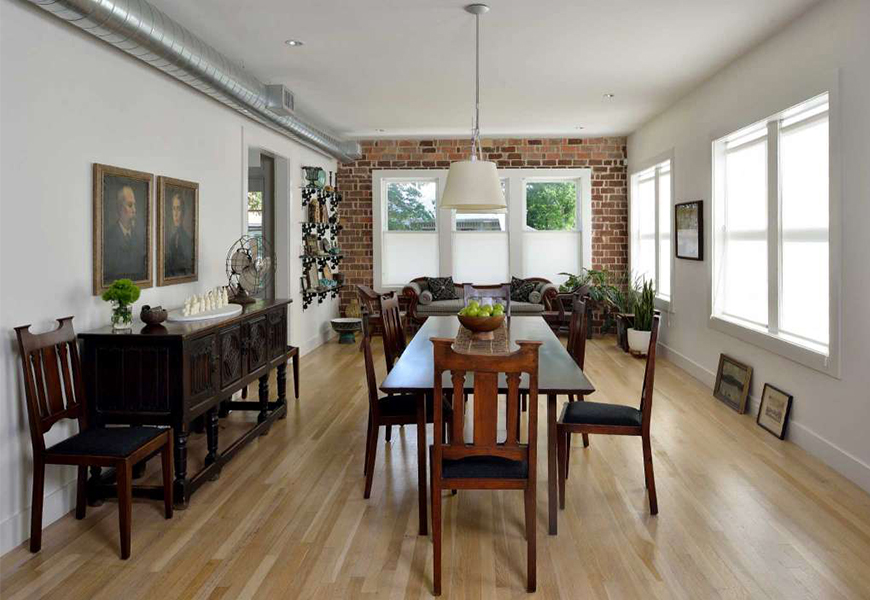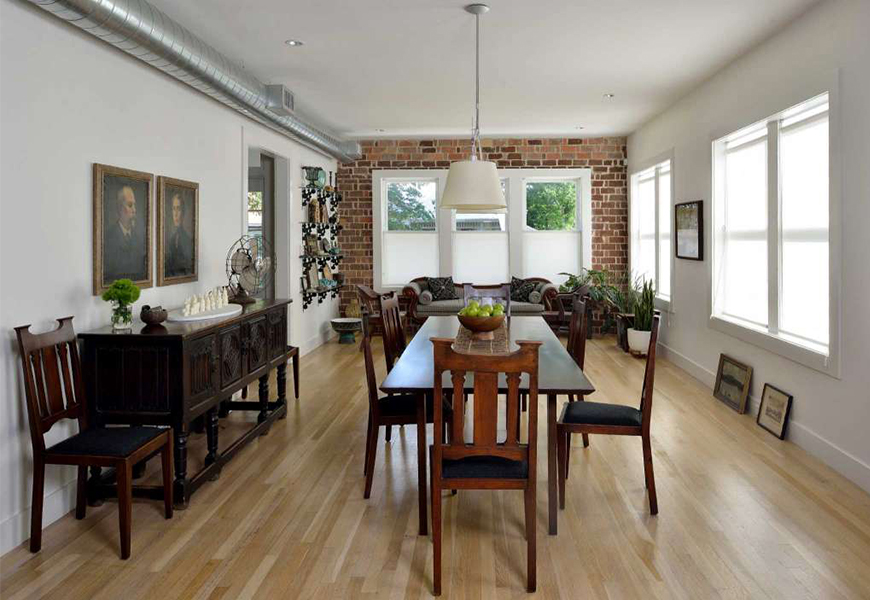 "Preservation is very personal, especially when you're looking at a historic building that you want to make your home," said David Bush, acting executive director of Preservation Houston. "Most people would have looked at the Dentler Building and seen a teardown, but Laura and Evan have the vision and the commitment necessary to make a project like this a success," Bush added.
"The building was across the street from our office and we always admired it. Although it was in very poor shape, we could see that it was a handsome building," Laura said.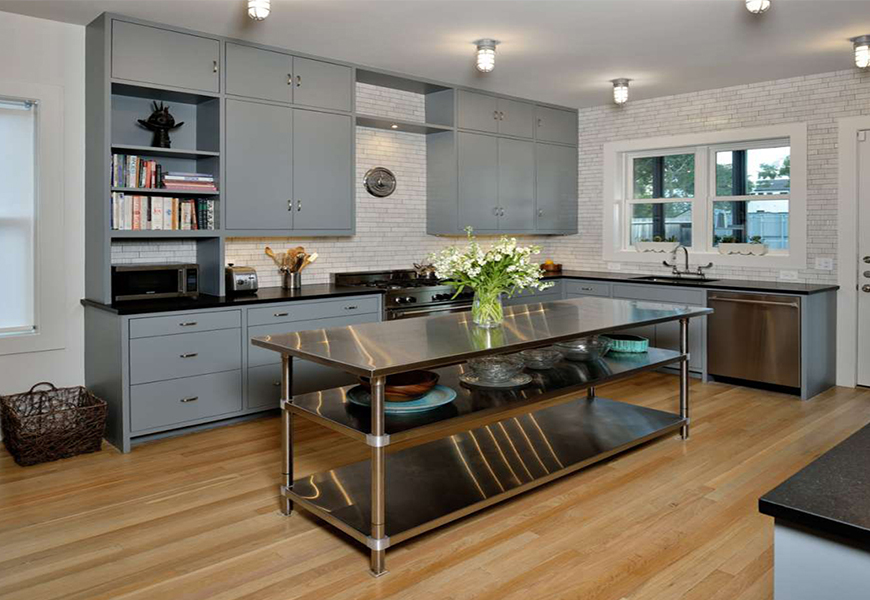 The project, which took about a year of planning and a year of building, earned the Michaelides' their fifth Good Brick Award from Preservation Houston, a second for their own home. Since 1979, Preservation Houston has presented the Good Brick Awards to recognize outstanding contributions to the preservation, restoration and enhancement of Houston's architectural and culture heritage.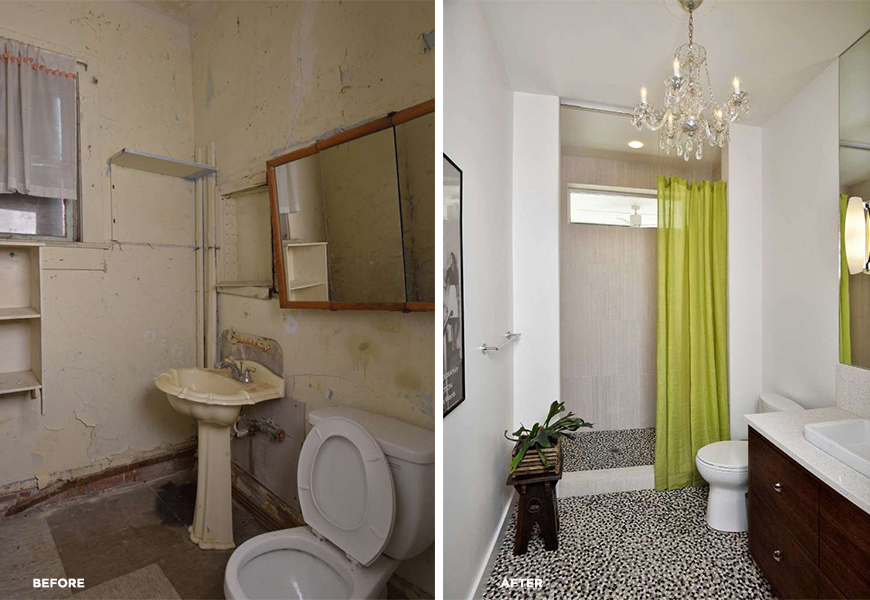 "Once we got into the project, we discovered that a great deal of the first floor joists were termite ridden and had to be replaced. The condition in general was a big challenge…" Laura said she and her husband learned "it takes a lot of patience to work on a project like this!"
While renovating the building Laura said she utilized Ann Sacks tile, La Nova tile for architectural material, Lumens for modern lighting and for plumbing, Waterworks, Rohl and Czech, and Speake.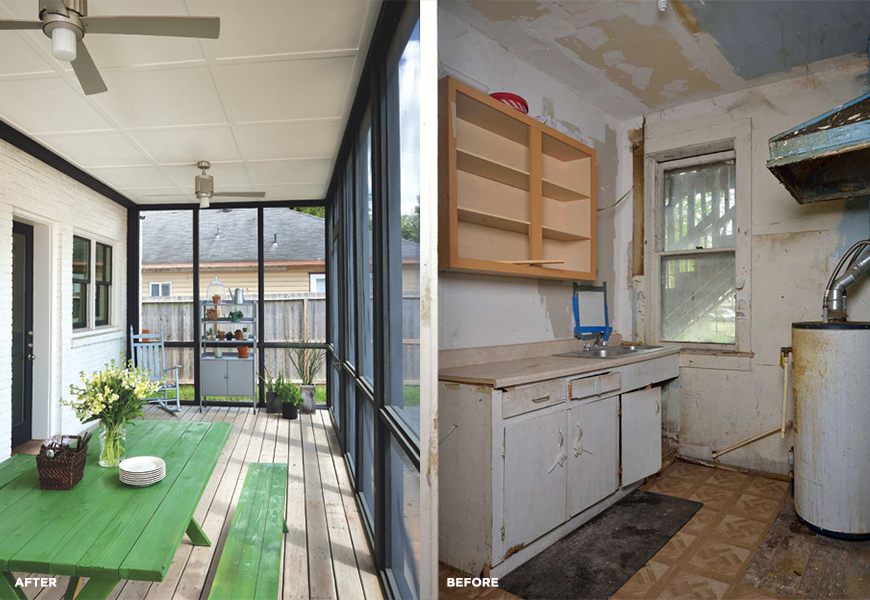 The Michaelides turned a dilapidated four-plex into a designer single family home. The New Jersey transplants used accumulated works with great meaning to them, their personally designed furniture and a few vintage pieces, giving their home a mix of modern and old. However, two things remain the same about the historic landmark – a staircase and the exterior, now unpeeling, D-E-N-T-L-E-R.