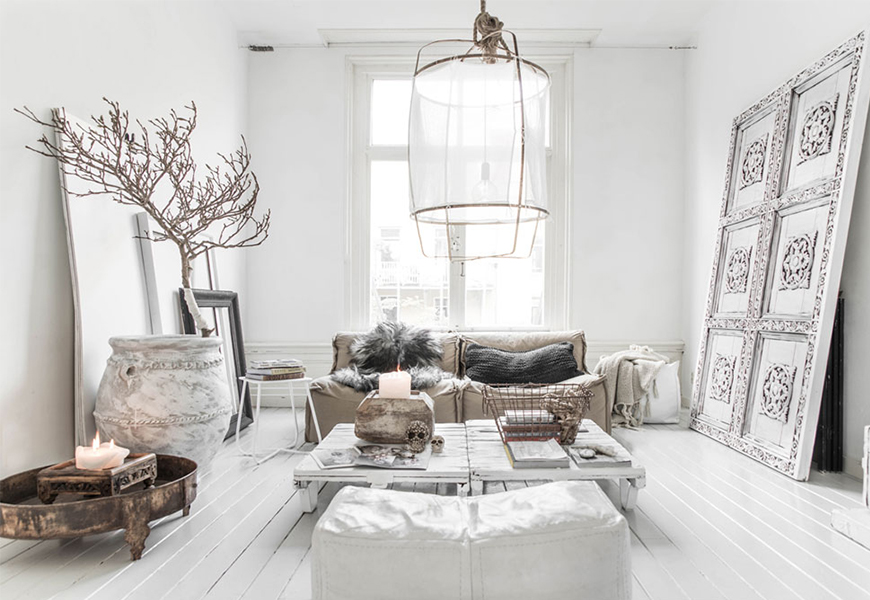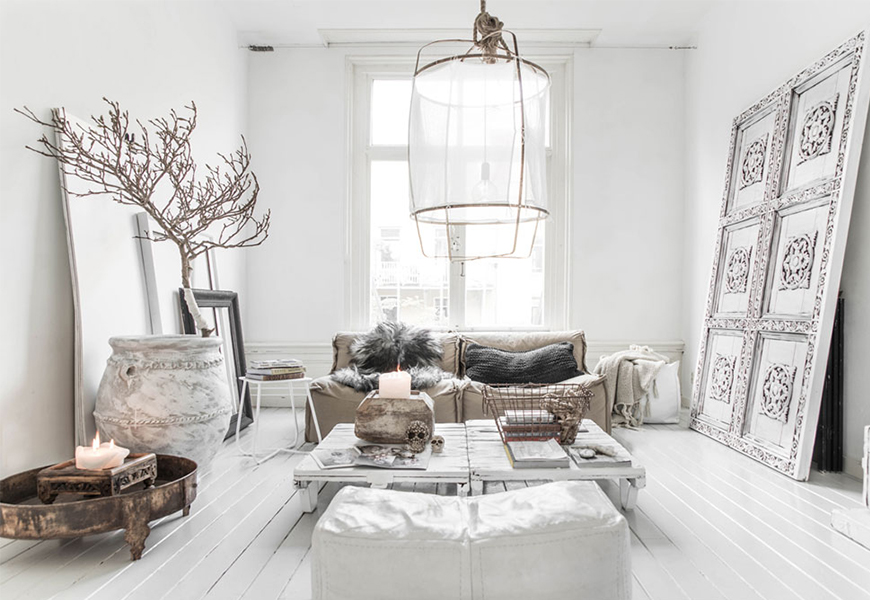 Rich reds, festive greens and dazzling blues dance like sugarplums in our design-centric heads every holiday season, but the winter season is not complete without one other "color". White is hands down the winter's chicest shade — just ask the snowy East Coast today!
All-white spaces have created quite the controversy in interior news, but whether you love white or hate it, its aesthetic defines a crisp, clean and wintery cool design. Its fresh minimalism spans ancient Greek, Japanese, Moroccan and Scandinavian interiors to the current collections of CDC's top showrooms.
White out your space with these products and tips:
First Step(s) to Your Winter Wonderland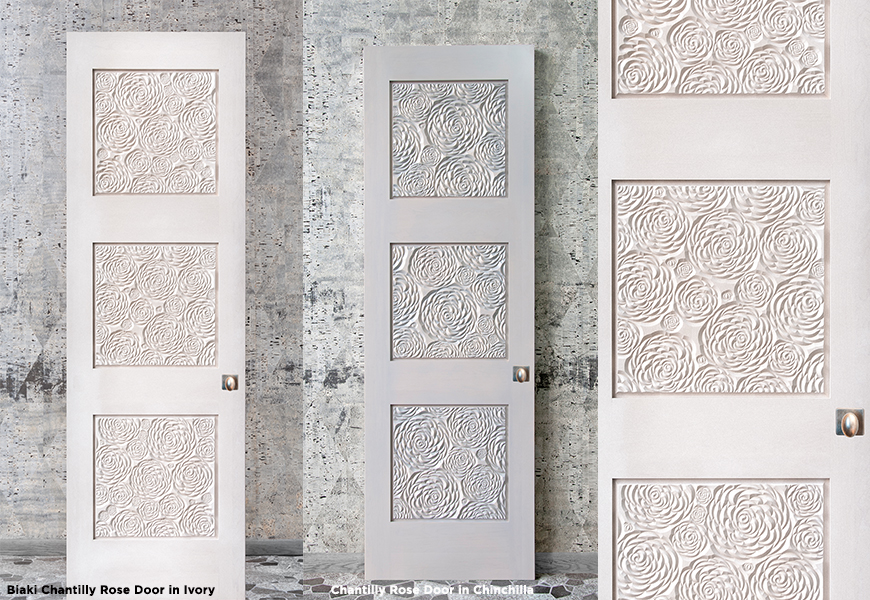 Biaki
Biaki welcomes you home with the charming Chantilly Rose Door. Carved white roses bring a breath of fresh air to your home, making your guests feel serenity from the moment they enter. The Chantilly Rose Door was crafted from maple and finished in Biaki's custom ivory finish. First introduced as a huge success in the Hamptons Designer Show House, Biaki now features the door among its 2018 offerings.
Design Tip: When using the Chantilly Rose Door, stick to light or medium tones within the room to compliment the ivory finish. Good lighting is always a plus in accentuating and defining the details of the exquisitely carved panels.
Hand-woven, Hand-stitched White for your Home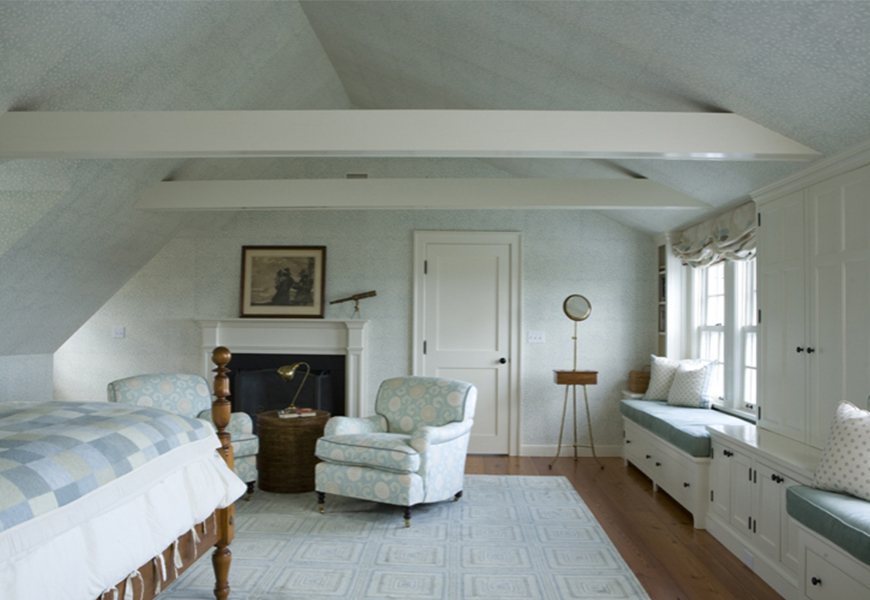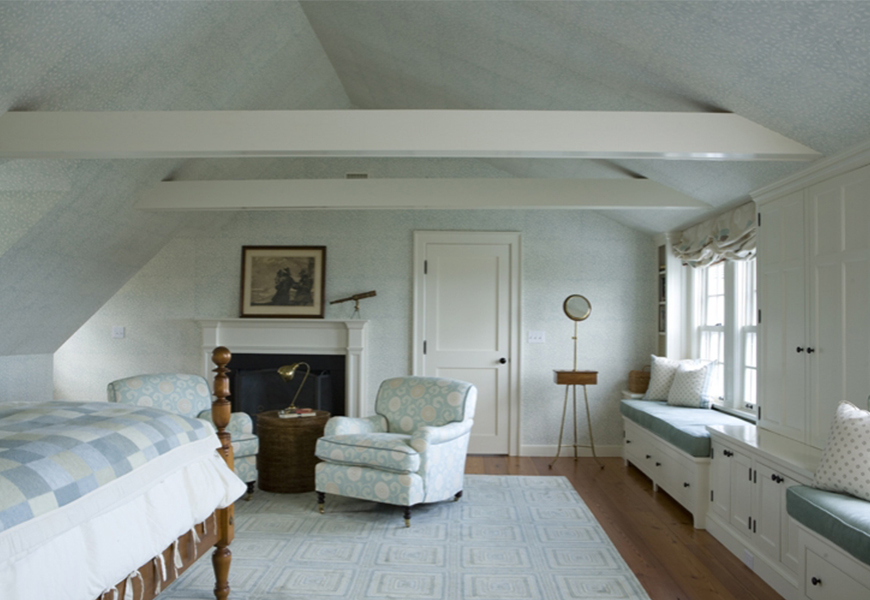 Patterson Flynn Martin
Syrie Maugham was hailed as the top dame of early-20th-century interior design for designing 'the first' all-white room. Maugham layered shades of white to create ethereal spaces for her own London house's party room and later socialite Celia Tobin Clark's bedroom.
In honor of Maugham, Patterson Flynn Martin decided to 'end the year awash' in all-white rugs. Step in the white direction with the hand-woven wools, Dartel, Astratto, Albers, hand-stitched goat hides Stripes and Zig Zag and the smooth silks of Lewitt and Resonance.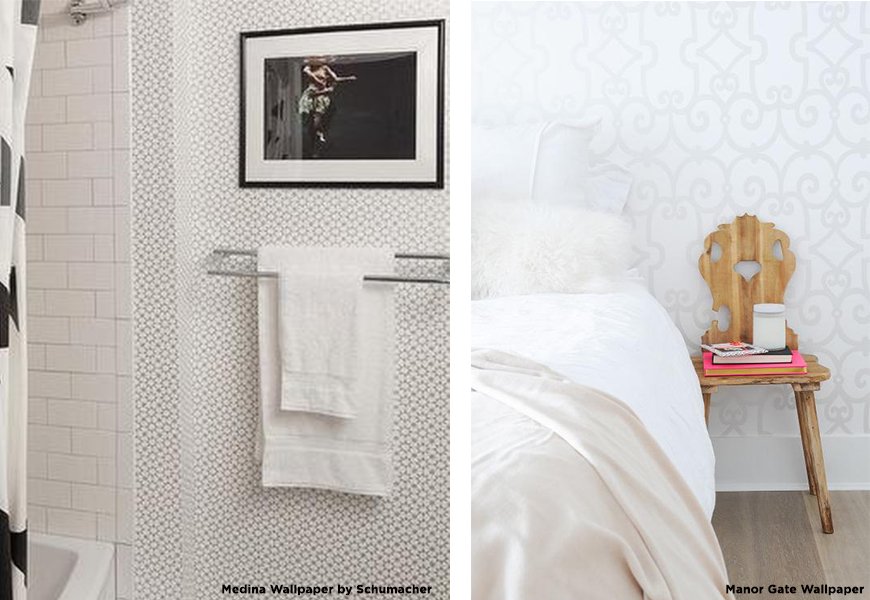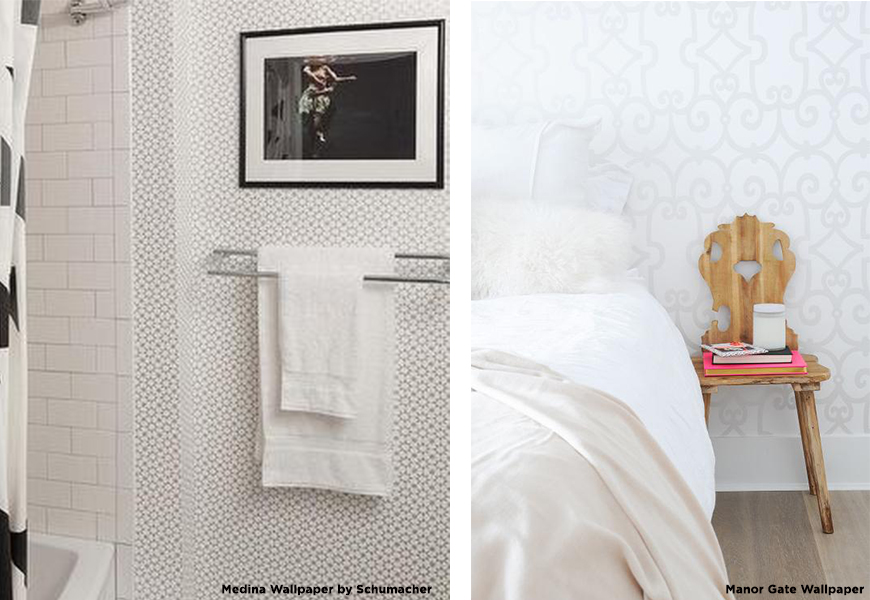 Schumacher
Continue your white out with assortments of fabrics and wall coverings from Schumacher to compliment the rugs above. GDGs top white wallpaper picks are the Marquetry Whitewash, the Glossed Vellum Cream and the Labyrinth Alabaster and our top fabric selects are Fitzgerald Limestone, Talos and Pavone Velvet Opal.
Bring Oceanside to the Winter Side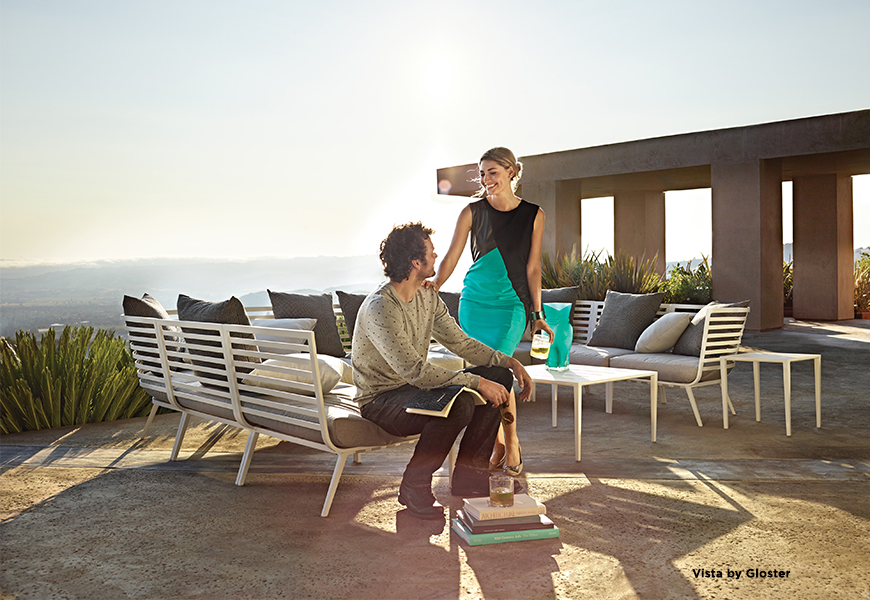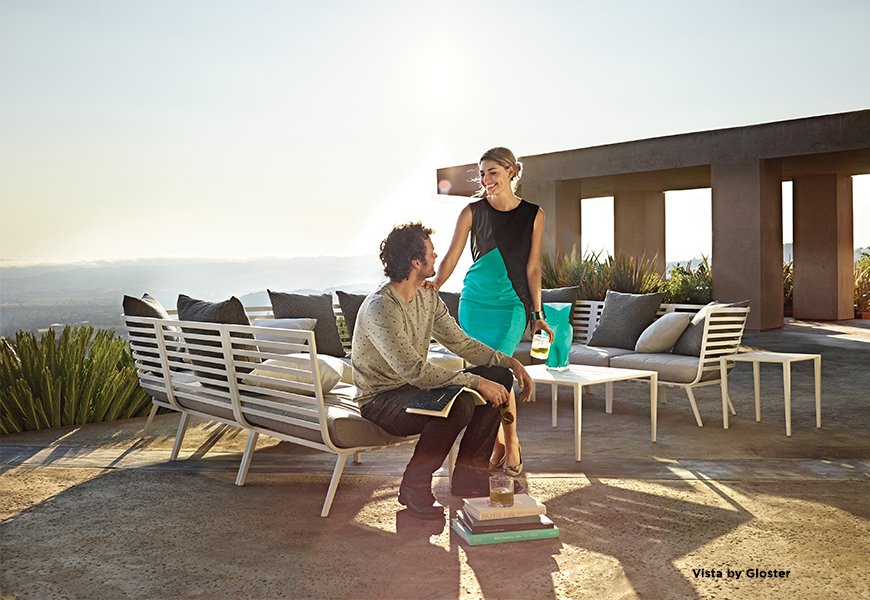 Gloster
Whites continue to delight with two of Gloster's fresh furniture collections. Whether your winter is poolside or fireside Dansk and Vista offer furniture for all seasons. Dansk is where traditional and modern materials meet striking a familiar chord with its clean tapering lines harking back to a classic Danish design. Vista transports us Oceanside for the chilly season. Inspired by the sleek yachts of the French Rivera, it welcomes all with its curved shapes.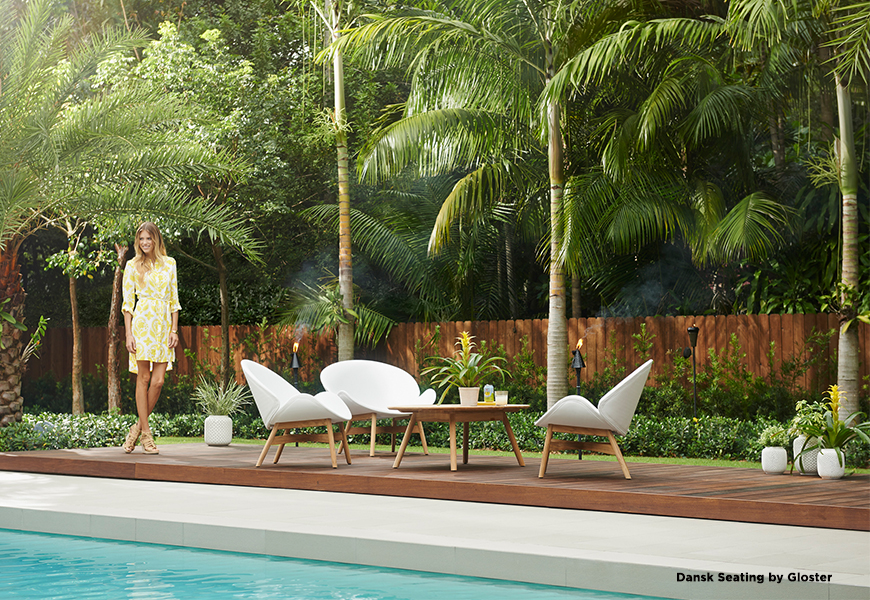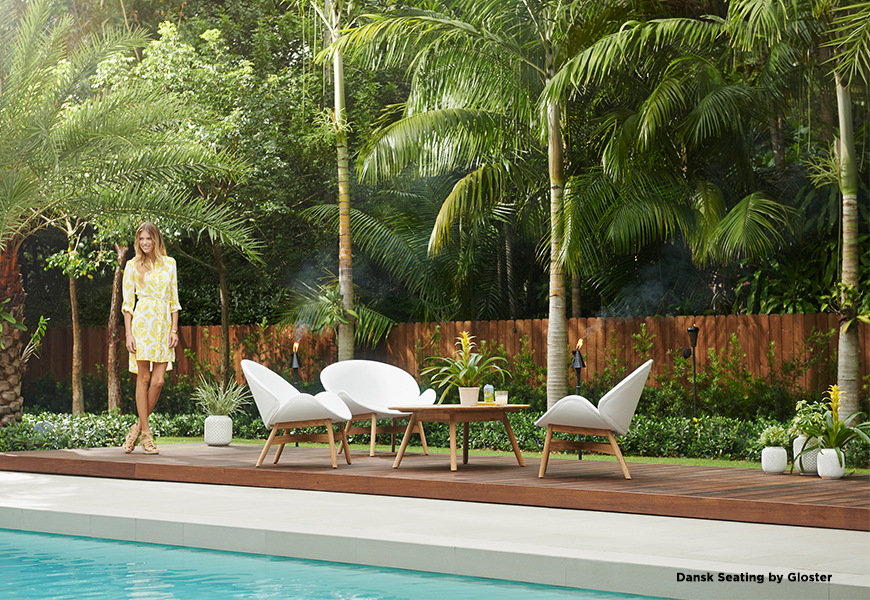 Livable Luxury
Farrow & Ball
There's white and then there's Elliyah. This architectural white paint holds nuance, without being stark and offers livable luxury rather than cold white space. This white is mindful of various types of light and keeps a consistent color and even look.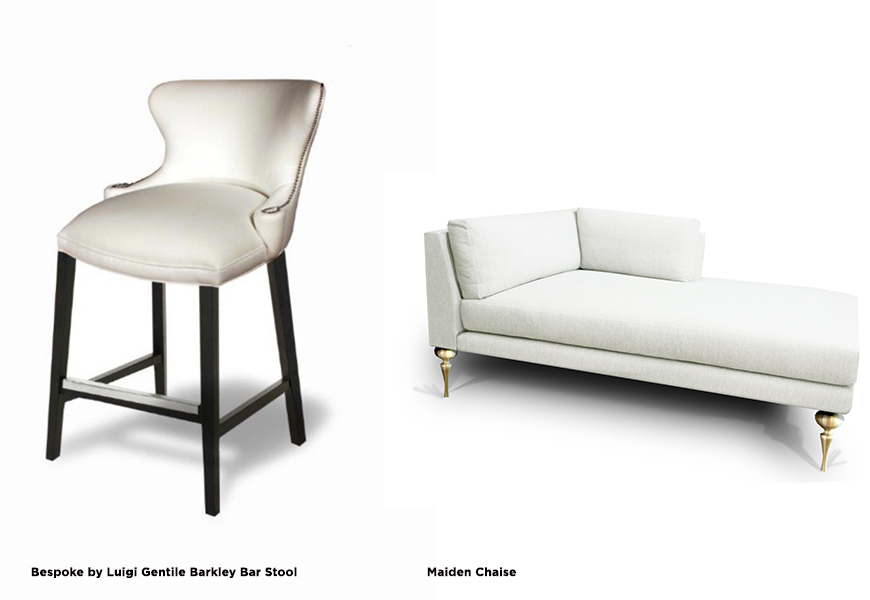 Bespoke by Luigi Gentile
Think you're going color blind in this all-white showroom? Think again. Bespoke by Luigi Gentile allows you to work with a blank canvas, with custom coloring options for all of their furniture. But sometimes, skip the custom, or find the right white shade for you in a space that allows you free reign on imagination for your wonderland.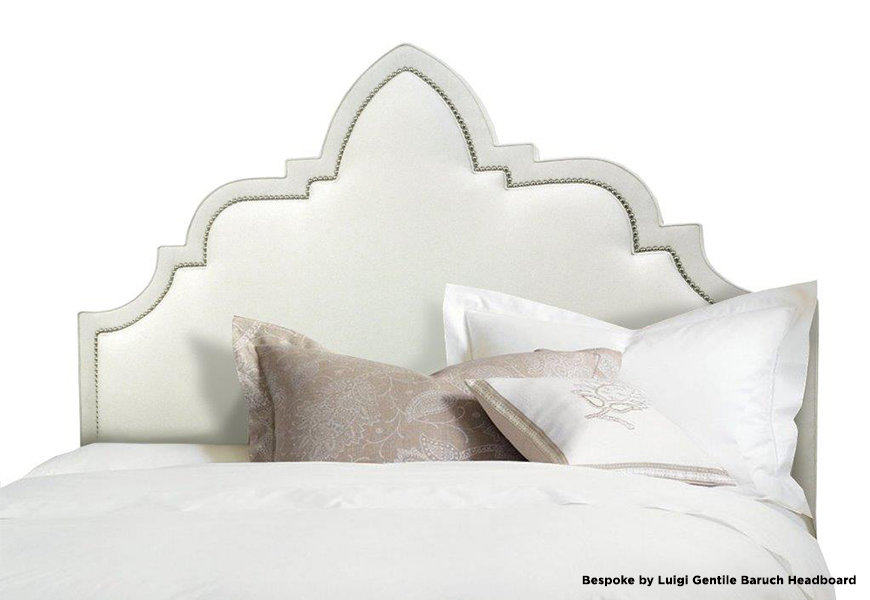 Texture, texture, fur & leathers
Thomas Lavin
Winter white is all about the feels. Texture, texture, furry lamp texture! Brighten up your blank space with this unexpected Fuse Lighting's Clifton Table Lamp available in Thomas Lavin. It is just as cozy as you during a snowstorm!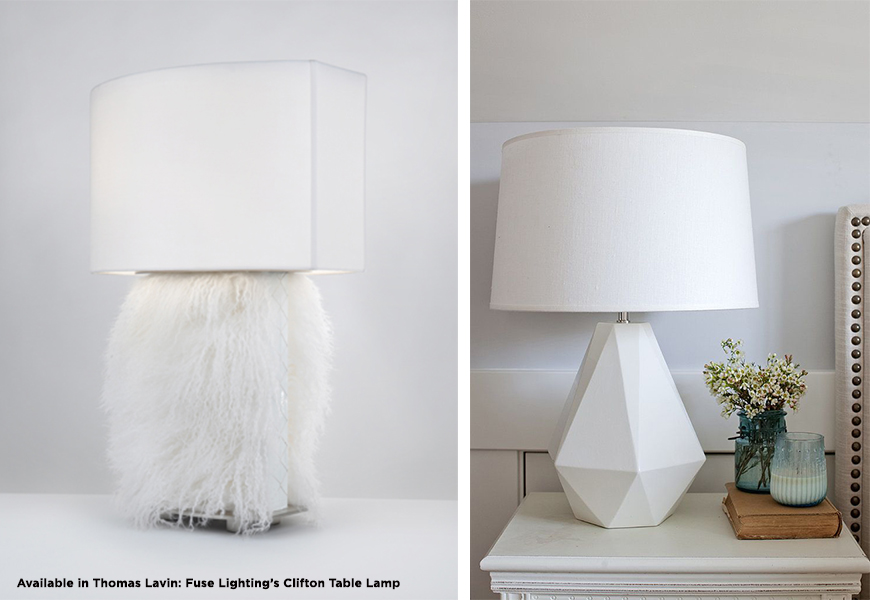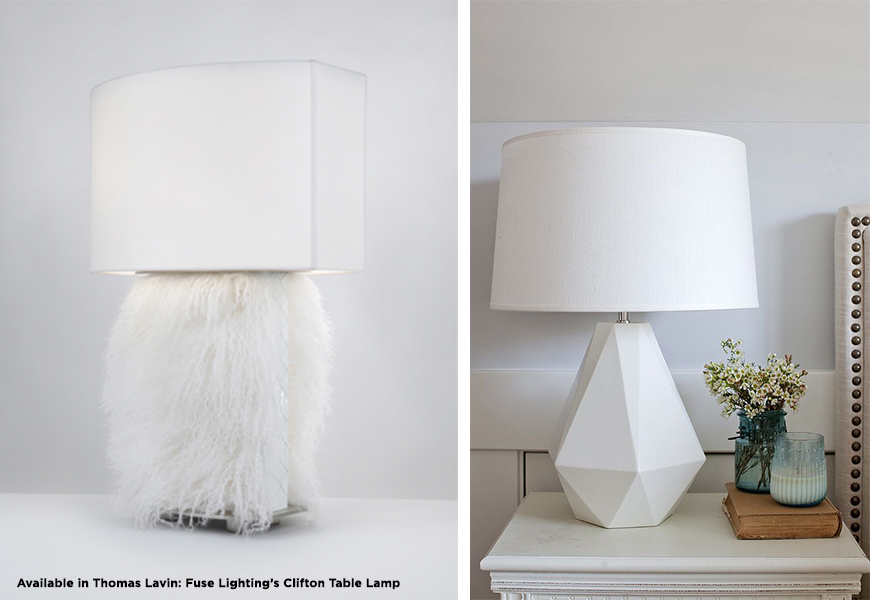 Edelman Leather
Soft texture doesn't always come in fur. Sleek chic leather interiors offer a white that's anything but boring. The Wagon Lit and Shagreen Ice Ice Baby leathers from Edelman are the newest editions for textured ways to liven up a living space.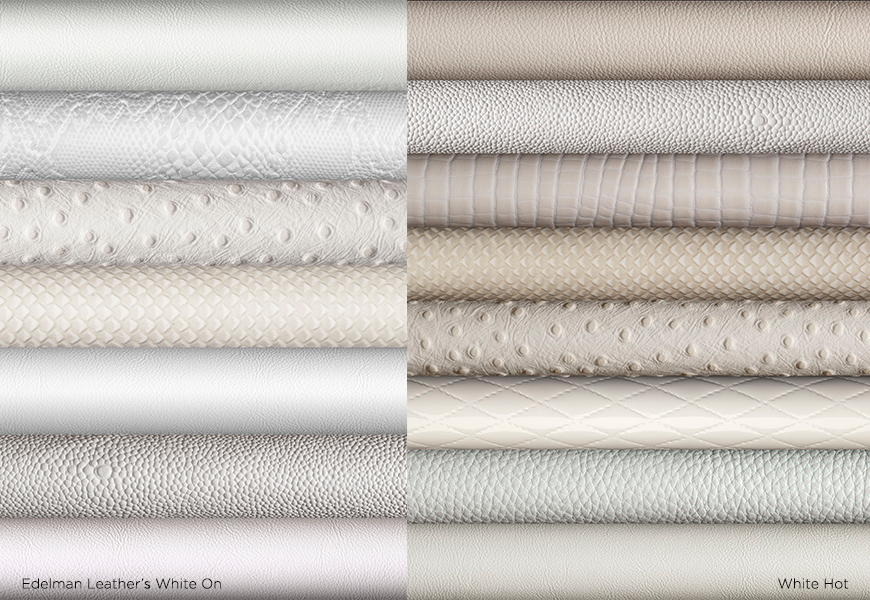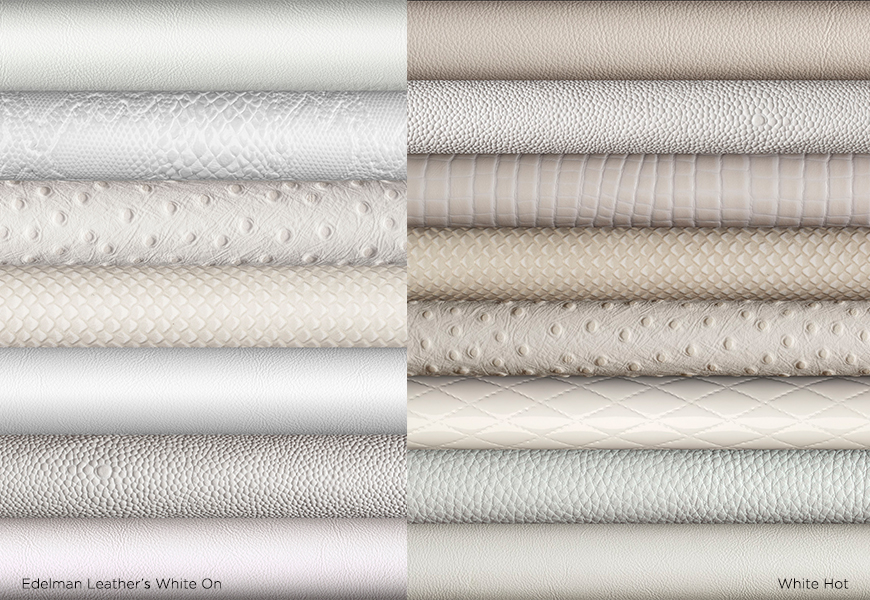 IJ Peiser
Hard texture also adds to the white out. Top white woods carved to perfection will make for a chic snowy landscape that's much less slippery. IJ Peiser's bleached American White Oak with a Herringbone pattern is just one of the white designs right for your home.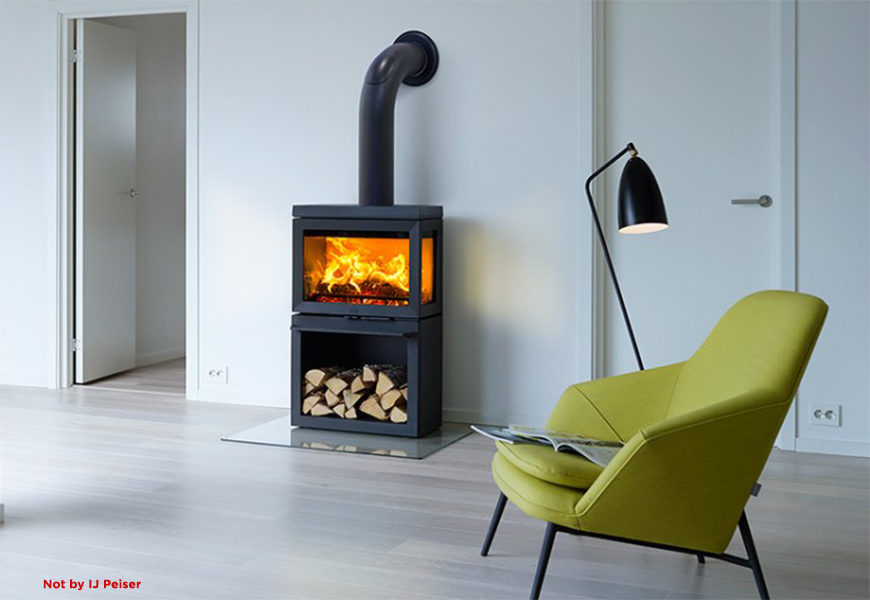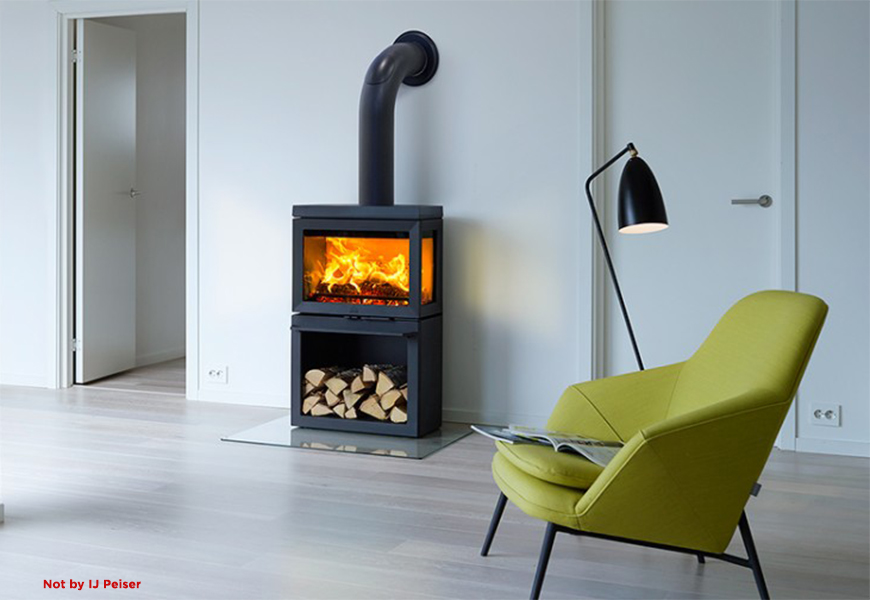 Heating Up Design
Christopher Peacock Kitchens
Nothing says sleek and stylish like an all-white kitchen. Christopher Peacock is THE kitchen of wonderland dreams. This member of the Scullery Collection is hand-painted with an off white finish and a hand-painted deep blue island. All proprietary hardware is shown in a brass finish. (Pictured Below) One of five kitchens installed in a project in Moscow, Russia in collaboration with Ralph Lauren Home, Foley & Cox and AP Development.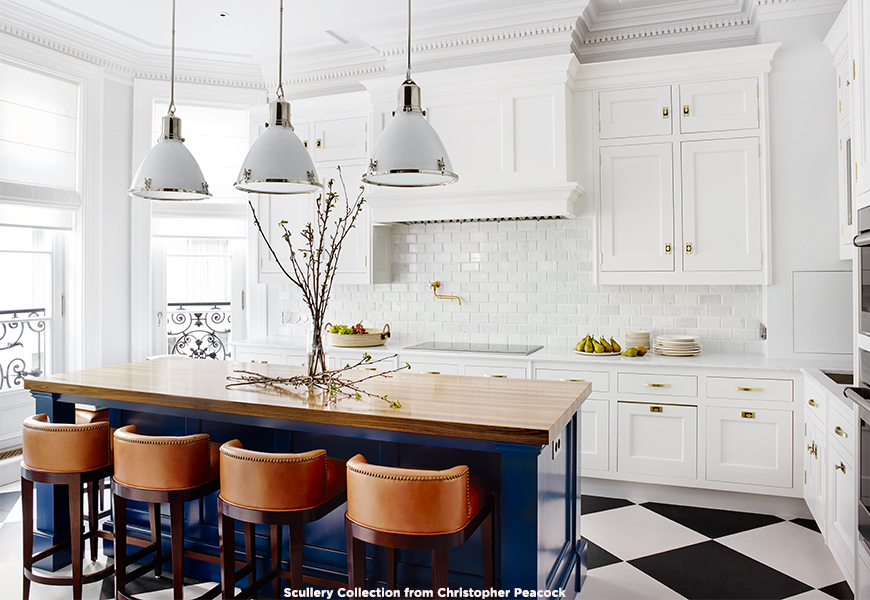 Chesneys White Mantle
Warm up your whites with a Chesneys Kent Mantlepiece. Crisp & clean, Chesney's mantelpieces are the perfect additive to your wintry mix. This mantle will allow for a comfortable and tech-free locale to unwind and host guests for seasons to come. Nothing says human connection quite like gathering around fire.