Today, speed is everything; fast-talking and fast walking, pace takes on a new meaning in New York City. Often, Manhattanites require refuge from our high-speed world and although well-designed interiors provide comfort, there's really no comparison to solace from the great outdoors.
On Wednesday, May 30 the D&D Building will present its Spring Market 2018, with the timely theme "Al Fresco; Inside Out," blurring the lines between our living, working and playing spaces.
Within this program-packed day featuring three Keynotes, 14 In-Showroom Programs, four Cocktail Receptions and 65 Open Houses, the DDB programming seeks to capture the essence of nature in an interior oasis. However, two panelists, in particular, stood out as expert curators of lush gardens, verandas and terraces – Landscape Design, you've heard about it, a home isn't the same without it, but what goes into it?
GDG chatted with leading landscape architect and afternoon keynote speaker, Mario Nievera, landscape architect and Stars of Design 2018 "Landscape Design" award winner, Janice Parker for their seeds of landscape knowledge.
Garden Design In America's Playgrounds
Michael Taylor | Jim Thompson, Suite 1640
1:00 PM – 2:00 PM
"I've always been a proponent of the 'outdoor room'! My design work has always combined the seamless integration of inside and outside, no matter what the climate."

–Mario Nievera
Growing up on the North Shore of Chicago, Mario Nievera was surrounded by nature and idolized David Adler. Although his childhood dream of living in all of Adler's houses did not come to fruition, he has created his own path to beauty.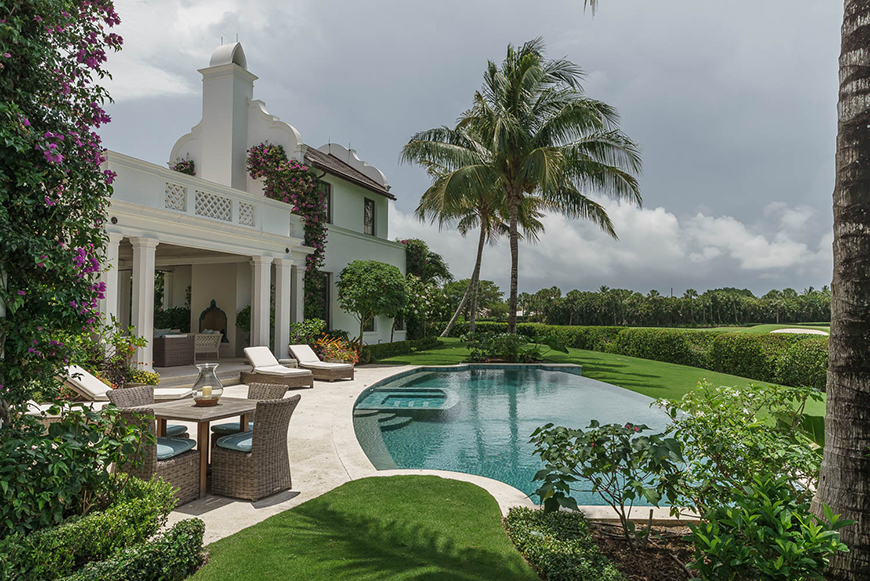 Nievera, having never before participated in a DDB Market and not an interior designer by trade, says "it is an honor to be amongst so many design professionals"; however don't let his humility fool you. His eponymous firm has completed enviable landscape design projects throughout the U.S, the Caribbean, the Islands of the Bahamas, and even in Shanghai, but he is best known for his perfect (design) balance.
The key ingredient to Nievera's landscape designs is the successful integration of color, light, form, texture, detail and harmony, which creates an understated elegance within the environments he creates.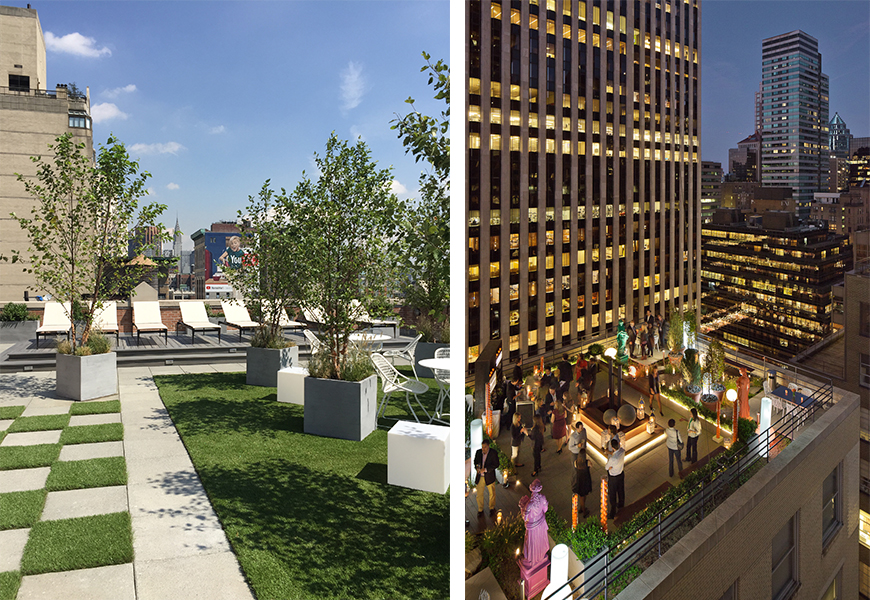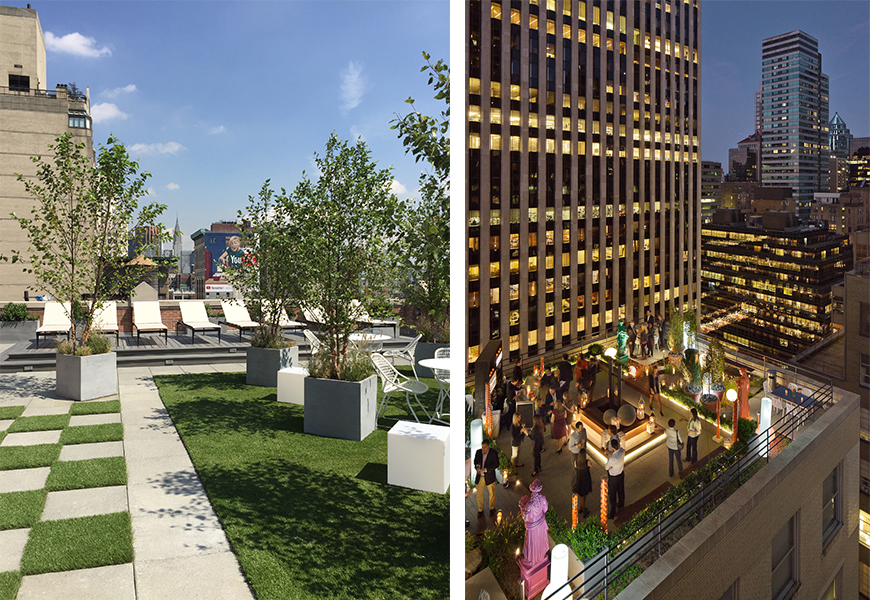 These elements are the same with which interior designers work, but a landscape architect faces one huge force to be reckoned with – she's fickle, hard to control, and powerful. Her name's Mother Nature.
"Nature is the real challenge in all projects. This year, the spring was so late, and the weather so unpredictable that it made for some really interesting project outcomes!" Nievera said.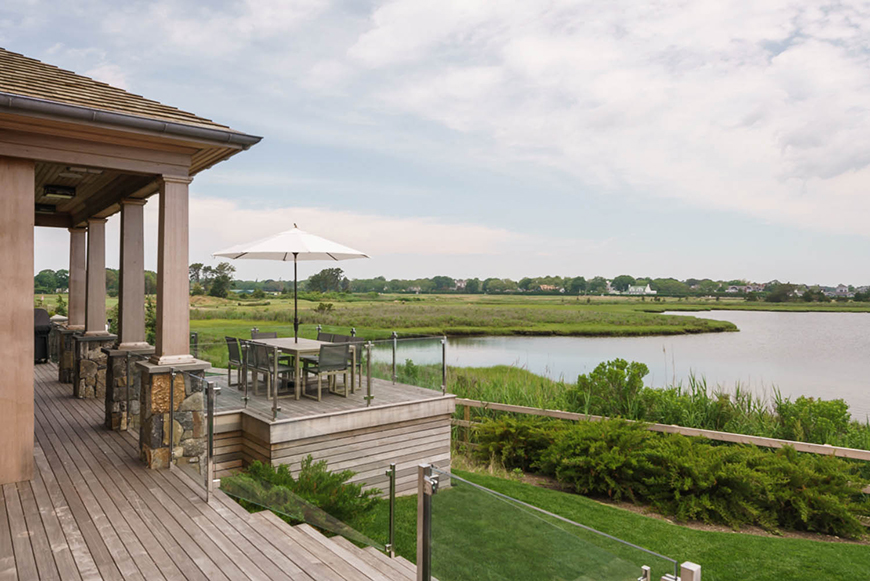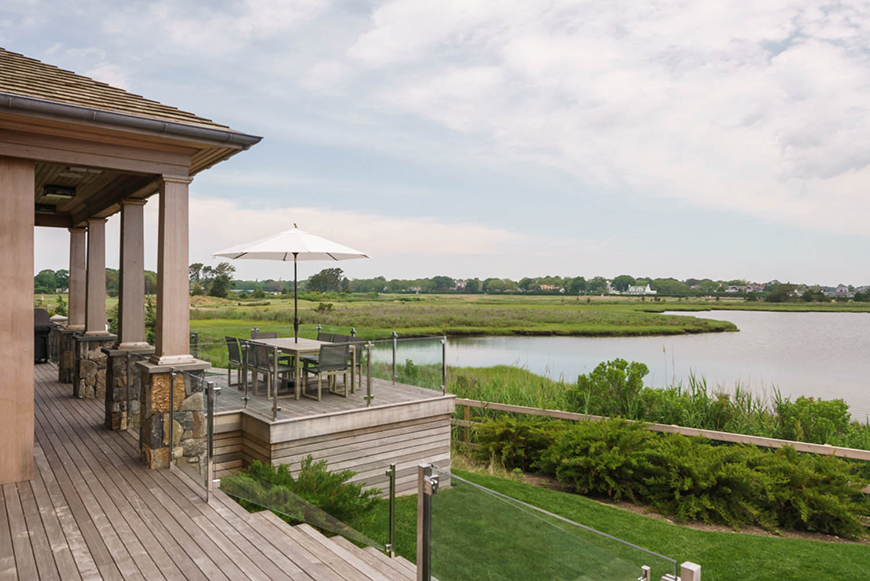 In addition, Nievera pressed that good quality soil and a well-drained site are the two guarantees of a long lasting landscape, while sunshine is still the best factor for flowering.
According to Nievera, there's preference towards modern and contemporary landscape design, as is the trend for interior design.
"Clean, unfussy, yet highly-detailed landscapes are the norm these days! Gone are the complicated and difficult to maintain English borders," Nievera laughed.
From Parlor to Patio
Vaughan Designs, Suite 1511
3:00 PM – 4:00 PM
"The whole concept of the DDB Spring Market focus being Al Fresco – this is my passion. Indoor and outdoor design, creating the links and segues from indoor spaces to outdoor rooms and then to nature is a magical place to work."

– Janice Parker
Landscape Architect Janice Parker is no stranger to the D&D, having just accepted the Stars of Design award for Landscape Design this past fall. Like Nievera, her passion for the outdoors was planted in her childhood. Although she grew up in the concrete jungle, Janice said she "knew every tree on [her] street," her first memory is that of a flower and her favorite book was The Secret Garden. To this day her favorite landscapes are along the Hudson River.
A strong component to Janice's designs, also involves balance, especially harmonizing the visionary with the pragmatic, but a large part of her science is broken down into the fine details. Besides studying the light and weather patterns and height of the existing trees of a project, Janice also explores the architecture of the individual house and the history of its location.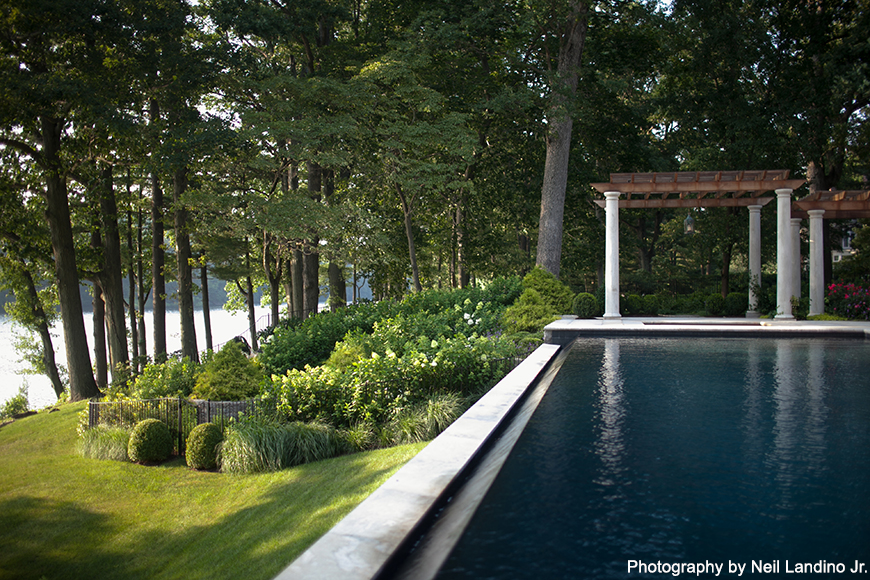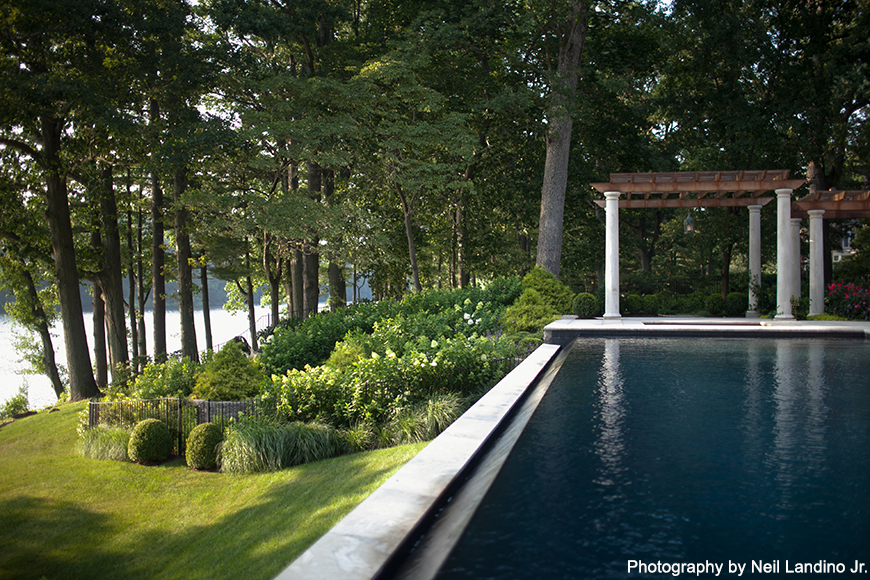 "Good design must endeavor to express the current intellectual and cultural influences, without sacrificing the heritage," Parker said. She strives to "look for the magic," which is the comfortable, exhilarating and yet relaxed landscape.
To Janice, a huge difference between interior design and landscape design is that landscape architecture is based on the land, but also within the understanding of how people live on and use the land.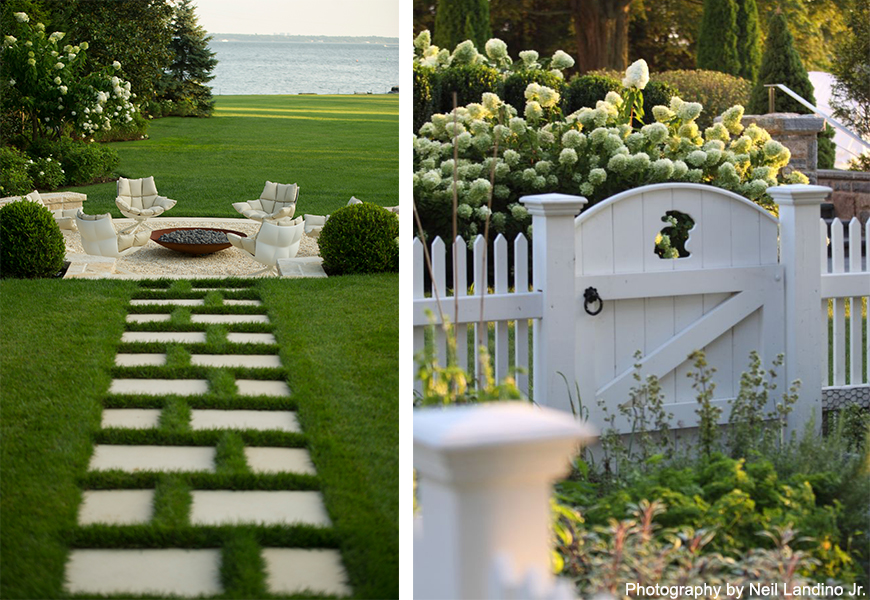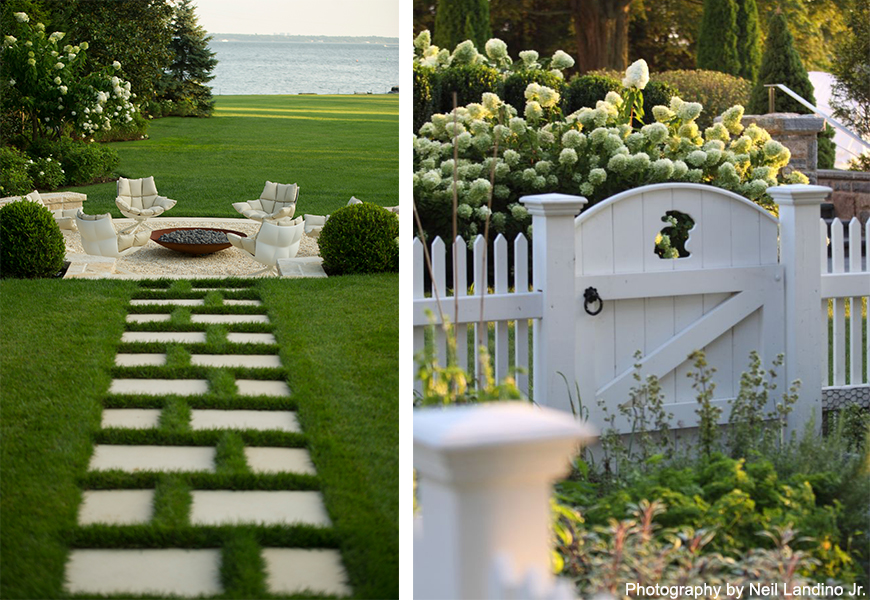 "First, we look for the story of the land, and react to its life force. Ours is a live art – the gardens we create are constantly changing and that is the challenge and the joy," Parker said, "The slopes, vegetation, orientation to the sun, and views are always different. Our job as landscape designers is to completely comprehend this aspect."
Janice also mentioned that Al Fresco concepts are more relevant than ever before due to the recognition of the concepts of sustainability, and how different cultures, young and old, city and country, seem riveted with the natural world evolving. In addition, outdoor fabrics and furniture pieces are the leading products for high-durability and high fashion.
Soft, subtle light for the evenings is a recent client preference in terms of landscape design, making outdoor spaces more comfortable, as well as safe! In addition, Janice explains "the 'High Line' feeling," which is one of looser, natural plantings infused around the seating adds a softer juxtaposition to the more manicured parts of the garden's edges.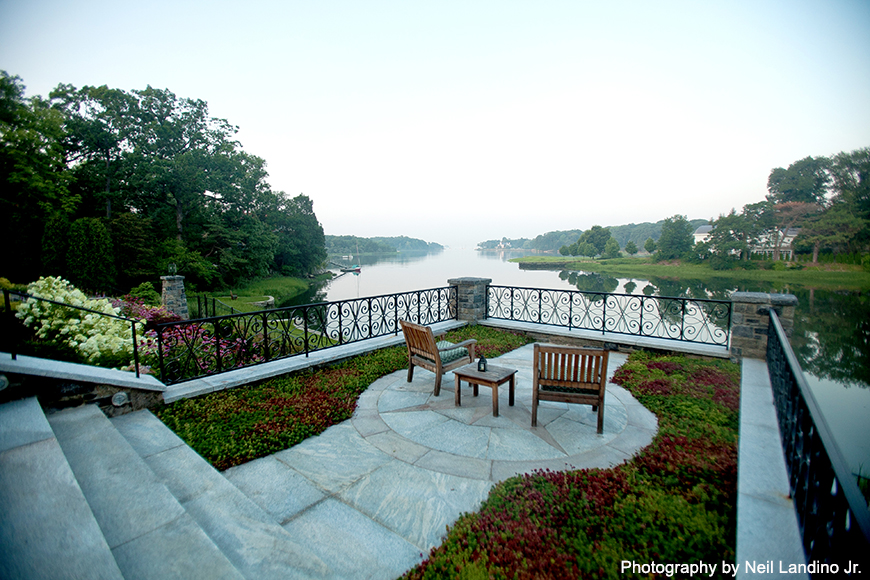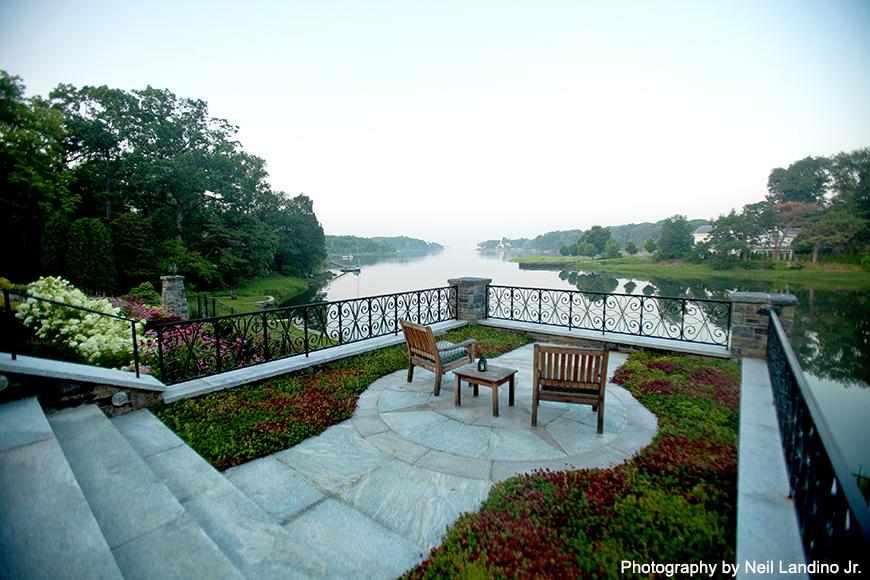 Fireplaces have been replaced by fire bowls, more sculptural and refined, while covered day beds and fun furniture that include sunshade and room for more than one have dominated outdoor seating. Lastly, the craze for 'everything infinity pool' has taken over with underwater speakers, sun shelves, wet edge treatments and deck jets.
For more insider's outdoor knowledge, explore and register for the D&D's Spring Market events here.