"Outdoor spaces are no longer for weekend barbeques. Now more than ever there's a desire to be connected with nature, fresh air and natural light. Outdoor spaces are now designed as a continuation of your indoor living space."

–Marcia Tucker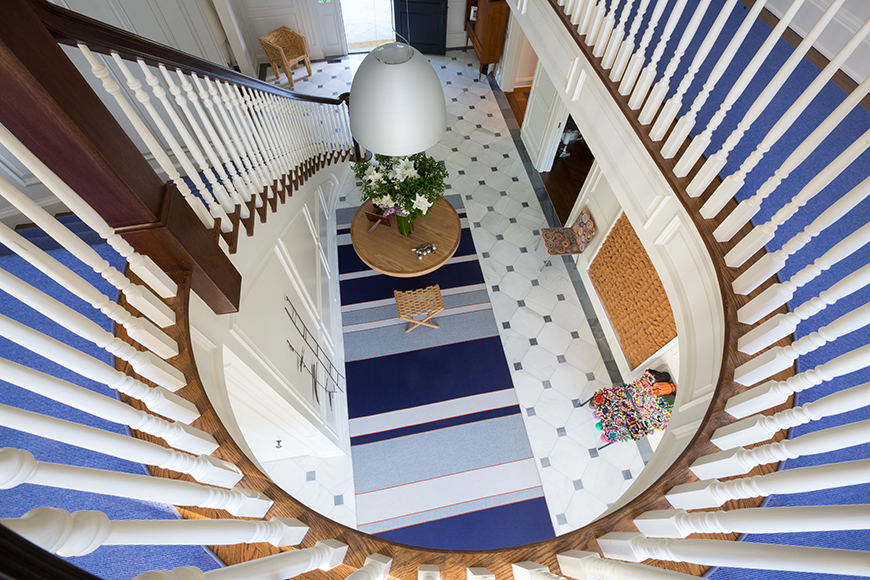 From a young age, Marcia Tucker lived and breathed design. Born in Rio de Janeiro, Brazil, her family's first home was designed by renowned Brazilian architect Oscar Niemeyer. Later raised in San Francisco and New York City, her design journey continued when Marcia hopped across the pond once again to attend the KLC School of Interior Design in London, graduating with honors.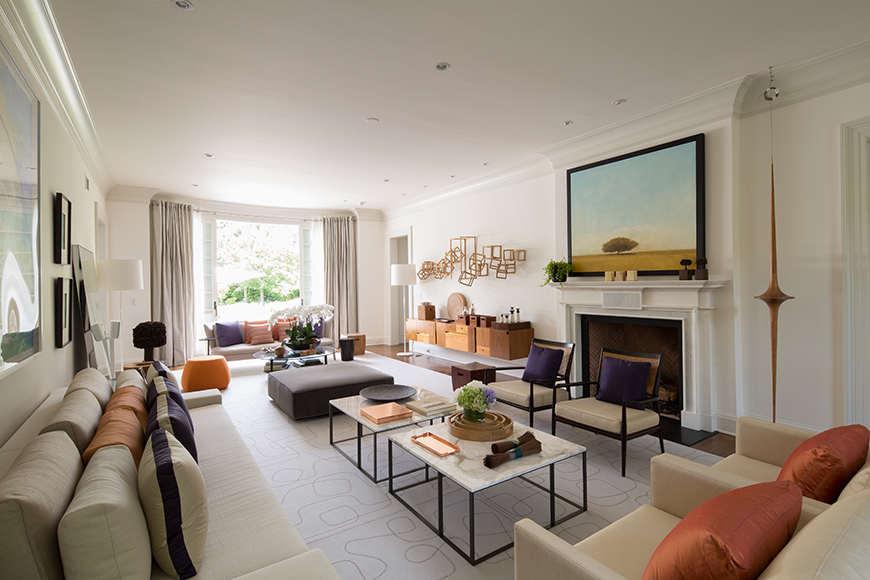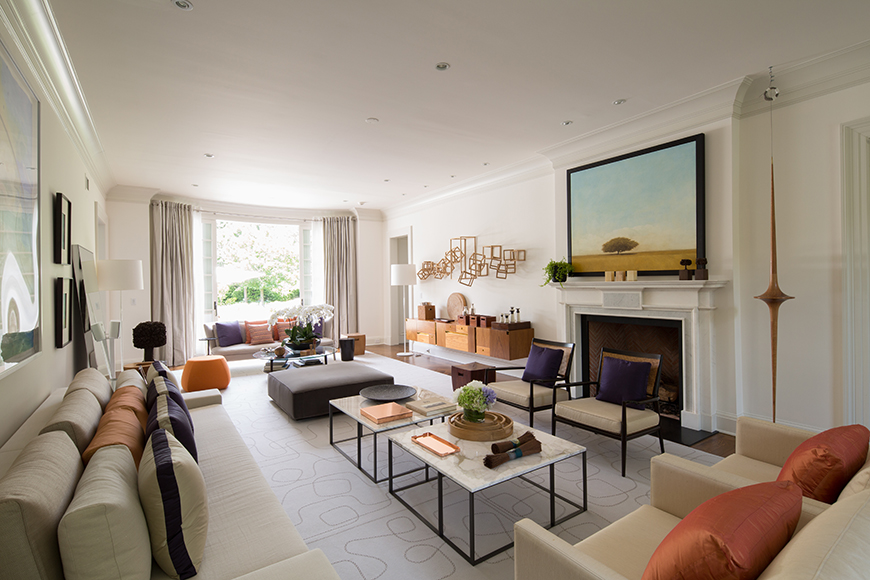 Marcia's worldly experience is evident within her eponymous design firm, Marcia Tucker Interiors, located in Greenwich, CT, which features high-end residential and commercial interior design. Marcia fuses classic English and Greenwich elegance with contemporary European influences, as established in her Kips Bay Decorator Show House 2018 dual room spaces.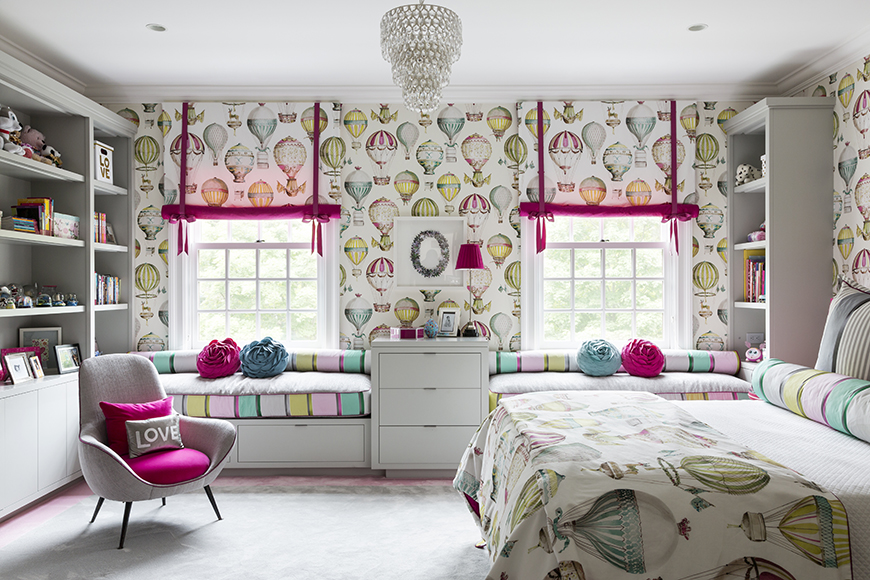 "You work best with what you love as well as with what you know," Marcia said. "An eye for observing as well as a disposition for learning is key. I love to see what's new, not only in Europe, but worldwide."
One thing each of her vast travels, and her Kips Bay Show House Master Bathroom and Dressing Room share is a love of natural beauty.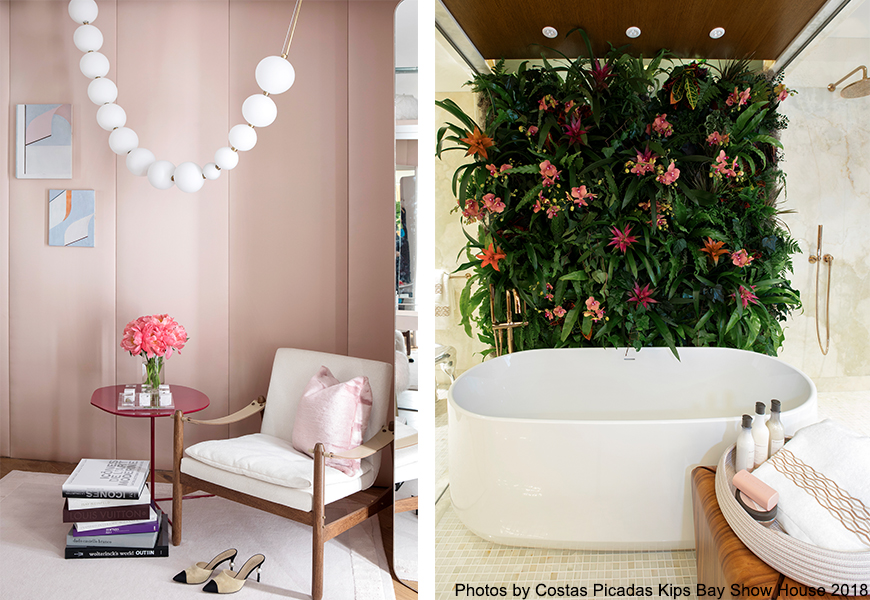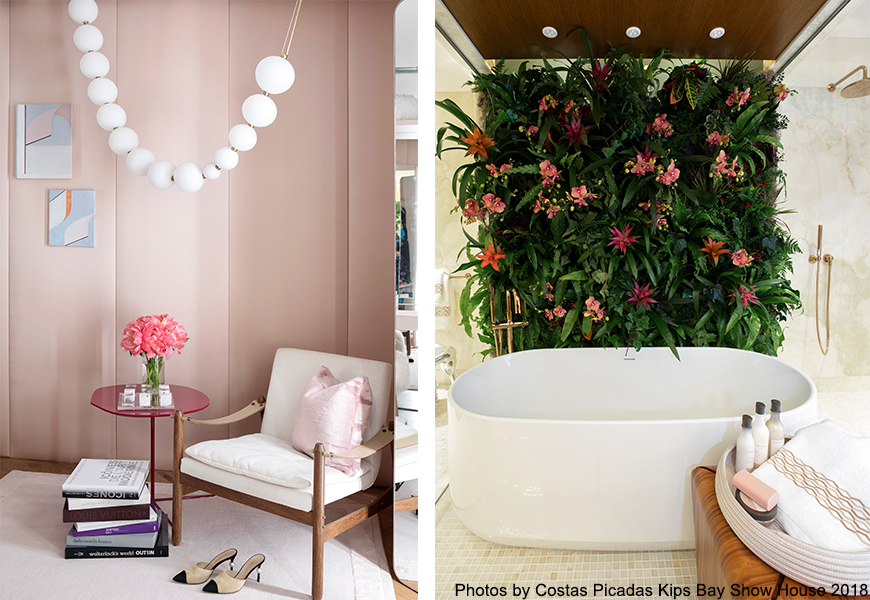 "The Master Bathroom is a peaceful sanctuary, to ensure complete relaxation," Marcia said, while "the Dressing Room concept is historically inspired, yet thoroughly modern. Not to be confused with a closet for storing clothes, the Dressing Room is a staging area for the fashion lover who delights in planning her look for a day."
The Dressing Room, a space that usually functions as storage, compared to the other rooms of the show house featuring intrinsically social spaces, was a challenge in itself. However, Marcia turns the closet with no windows into a sanctuary that evokes calm and inspiration, starring sumptuous Dedar fabric upholstered walls and a pearl necklace-inspired 'création lumineuse' (a.k.a light sculpture), from Semeur D'Etoiles.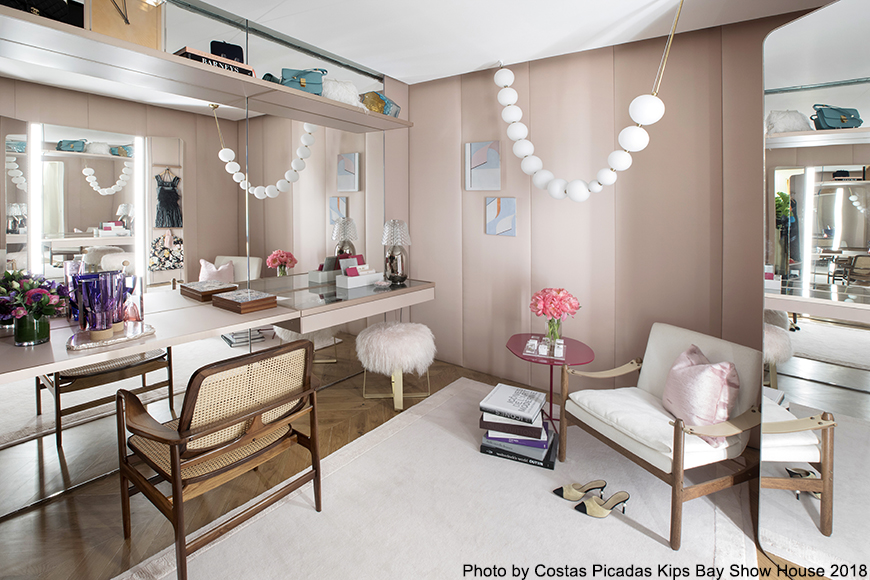 The room conjures the feeling that a chic city fashionista just left for a stylish event, featuring bright shoes belonging to Barney's Fashion Director Marina Larroude and a striped fur coat by Lisa Perry.
However, while the Dressing Room focuses on beauty, the Master Bathroom is all about the au natural – greenery of course!
"The modern Master Bathroom functions as a spa, a recharging station and an art gallery," Marcia said. "With a wall of live greenery from MagnaFlora providing pure and fragrant air, top-of-the-line fixtures from Kohler featuring new rose gold finishes, accessories from Hermès, and a stunning light sculpture by Arturo Alvarez, the Master Bathroom engages all five senses."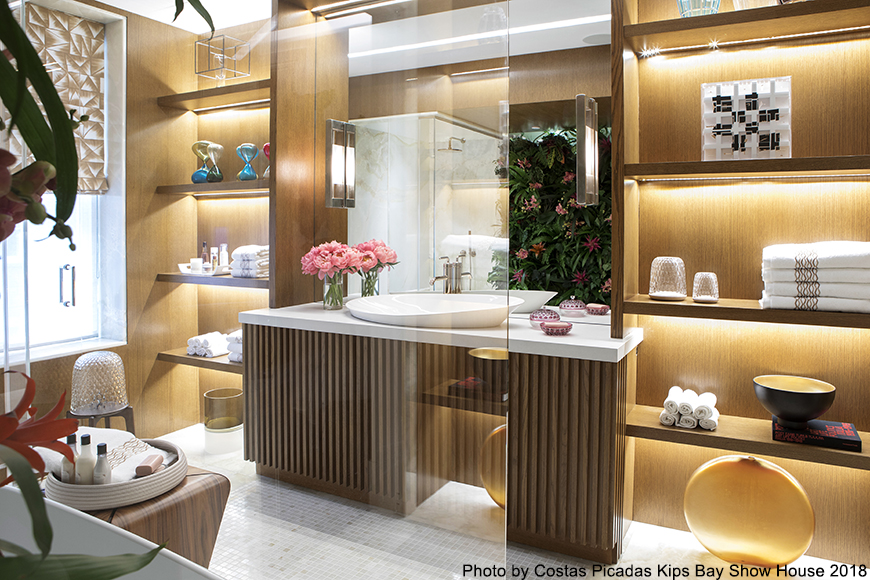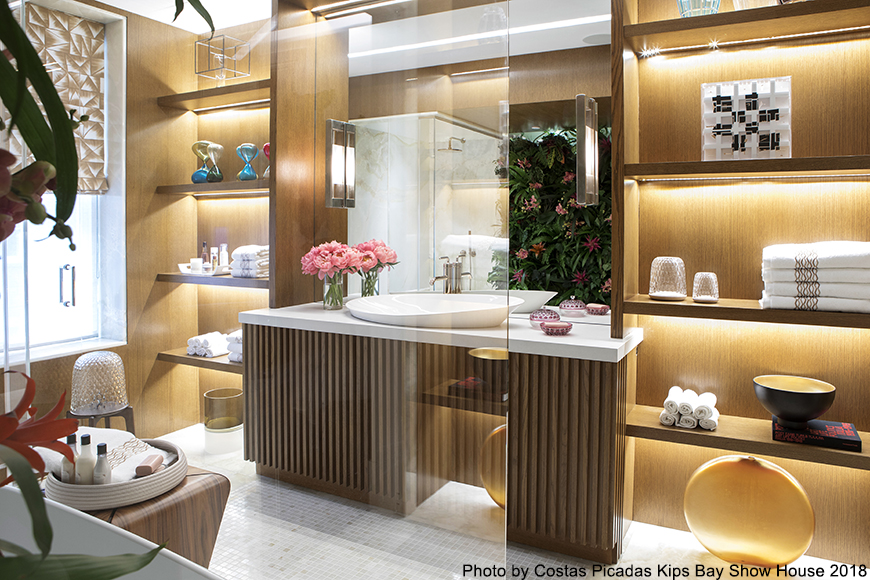 With only three weeks to create two spaces, Marcia's "yes" attitude made the impossible possible. Her can-do outlook and indoor/outdoor interests made her the perfect speaker for the D&D Spring Market.
Meet Marcia Tucker (today) at the DDB Spring Market in Garrett Leather Suite 1107 at 11:10 AM. Also, be sure to explore the Kips Bay Decorator Show House 2018 before May 31st!