Distinguished Interior Designer, Joe Nahem, isn't quite sure why his parents let him get away with so much. After going on a vacation, his parents would come home to Brooklyn and find completely rearranged furniture, quite possibly a bejeweled window or two, and maybe the 75th repainting of Joe's bedroom. Later, his entrepreneurial-minded family was unfazed by possibly a parent's most faze-able scenario; at age 16 Nahem decided to drop out of high school and get to work.
Nahem began working in his family's ladies shoe business, but at 19 met Tom Fox. Fox encouraged Nahem to go into interior design full time, after years of designing for his family, and to attend Parsons School of Design. The rest is now design history.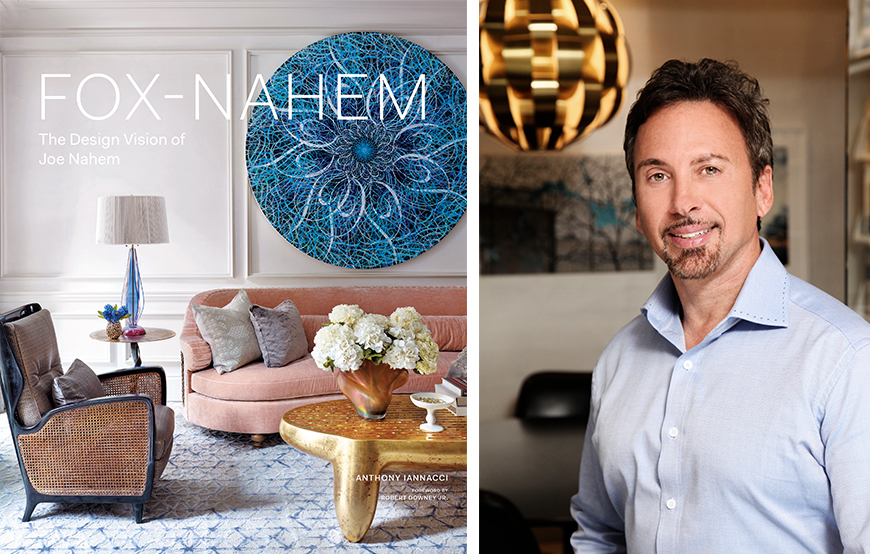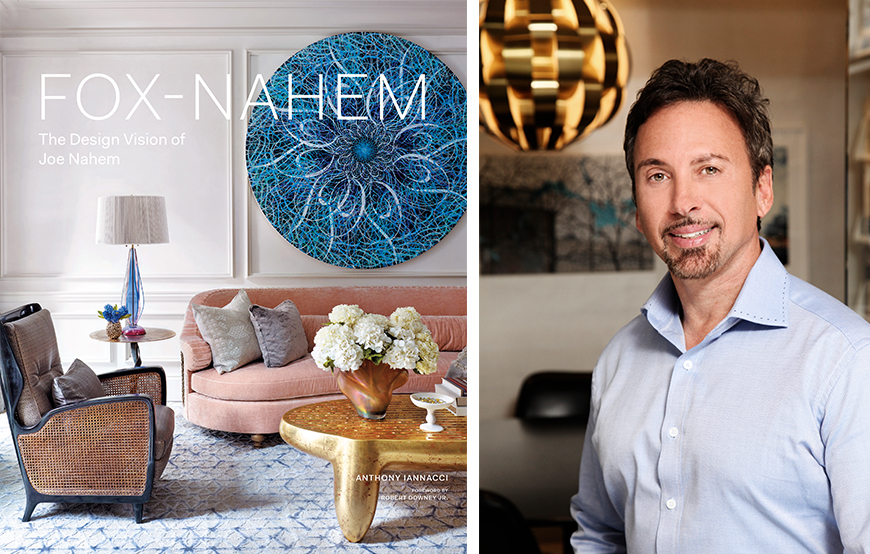 Fox-Nahem Associates was born in the eighties, before Nahem even graduated, and has continued for over three decades, thriving even after the sudden, tragic loss of Fox in 2003. Now, Nahem has released his first design book featuring the interiors of 15 apartments and houses, "Fox-Nahem: The Design Vision of Joe Nahem," by Anthony Iannucci and published by Abrams, and has worked with notable clientele such as friend, Robert Downey Jr.
Nahem humbly mentioned that he had never felt the need to document his work in a book, mostly because he wasn't sure he had the goods to put in one! When Iannucci and Abrams publishing approached him regarding the monograph, the goods were all laid out for Nahem to choose favorites.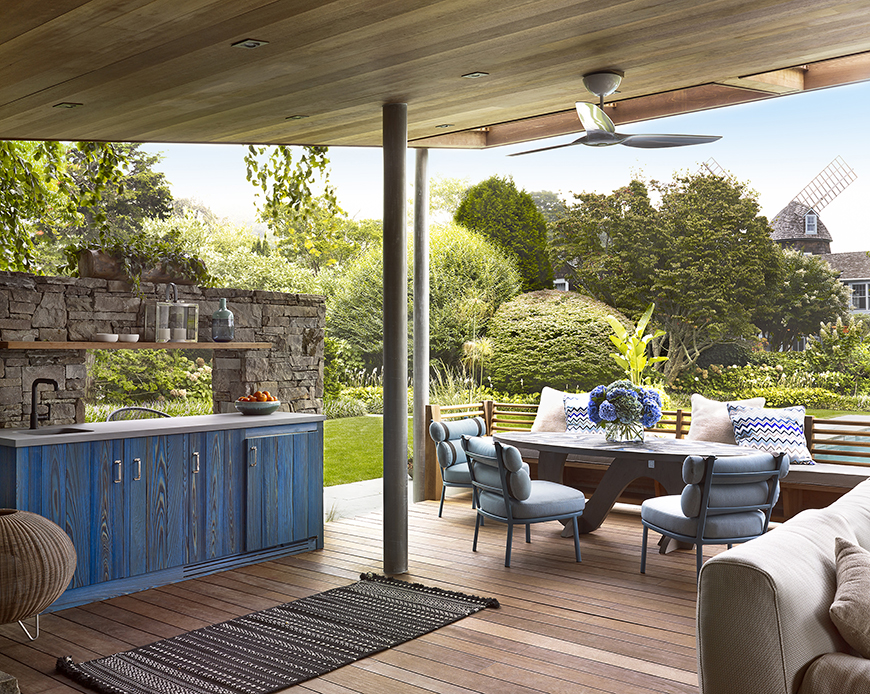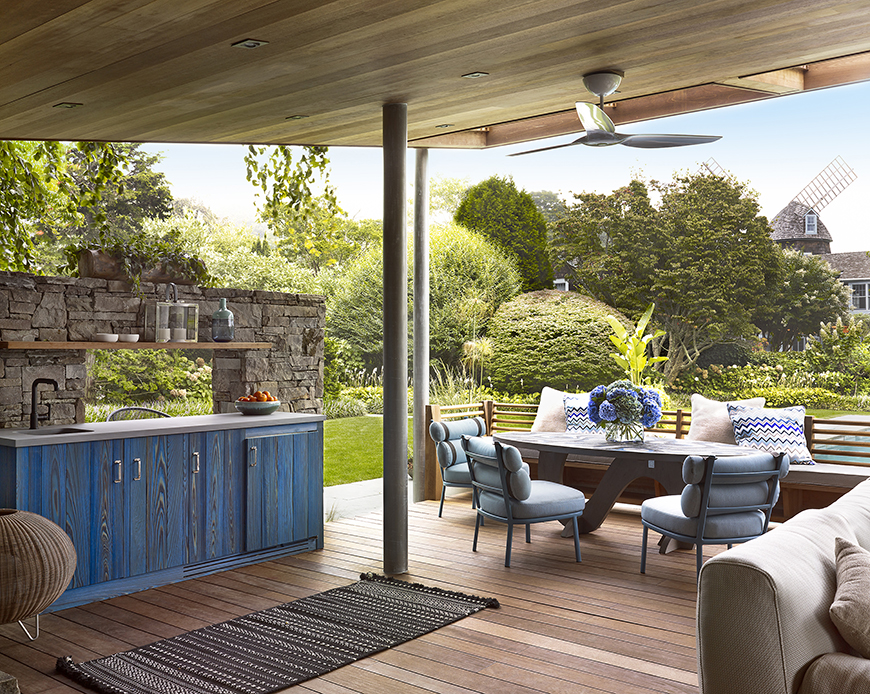 Downey and Nahem met when the former rented the latter's Amagansett home. Downey and his wife, Susan, were so impressed by the 'inviting and sophisticated' Hamptons retreat of Nahem and his partner Jeffrey Fields, that they asked Nahem to create interiors for their home in East Hampton. Currently, Nahem is also designing a futuristic 'Tony Stark'-like home in Malibu for the A-list couple.
The actor and designer have become good friends, though not necessarily because they agree on everything – in fact the duo often just agree to disagree – but have bonded by learning from each other's tenacity and coincidentally, by sharing the same birthday.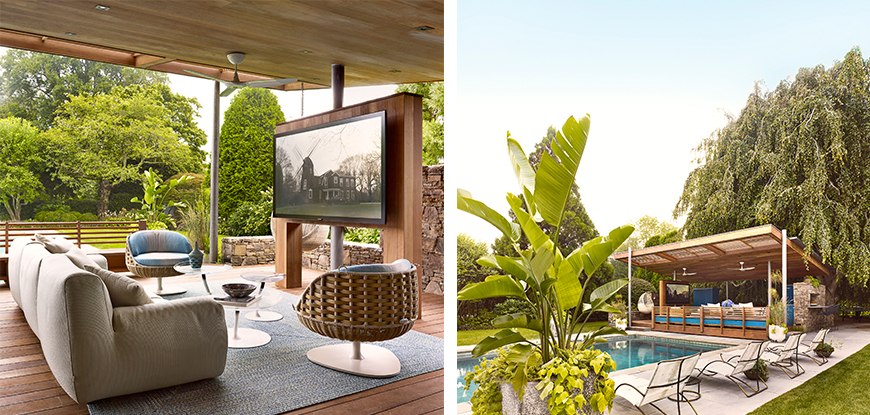 In the foreword written by RDJ, he says, "Our previous experience with designers was sucky. Enter Joe – aka 'force of nature' – Nahem. He is calm and available, curious and confident."
Downey also mentions Nahem's playful client process consisting of "Jedi mind tricks, smirks, frowns, eye-rolls, or impassioned pleas," while Joe joked that when giving Downey a selection of three fabrics to choose from, Downey simply said: "Yes."
Though we can't speak on the famed eye-rolls, Nahem's innate curiosity was perhaps developed from the constant visual stimulation of his NYC surroundings.
"I'm inspired by everything from how people dress on the subway to when I look up at buildings I've never noticed before, even on the same street I've walked every day," Nahem said.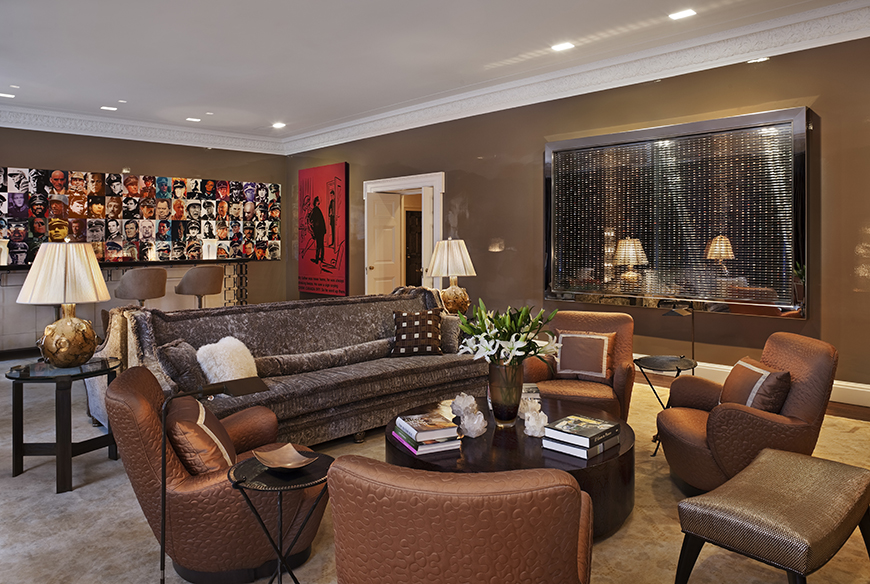 In addition, breaks from NYC over-stimulation best came in the form of international travel. After studying, living and "breathing" in Paris for nine months while studying abroad, Nahem caught the travel bug and has since explored South Africa, Kenya, Cuba and all over South America. Rather than finding muse in the normal museums, Nahem prefers touring the living inspirations found within discovering a different culture – from watching baskets being hand-woven to sampling brand new herbal scents.
Nahem, whose life revolves around building homes, has lived in the same apartment since his days at Parsons. For over 30 years the apartment 'right around the corner from Union Square' has changed very little in terms of redesign.
The spaces Nahem designs for others cannot be depicted with bland, blanket terms such as 'modern' or 'eclectic.' Instead, his designs feature warm and clean homes that are neither over-embellished, nor fearful of color, pattern and texture.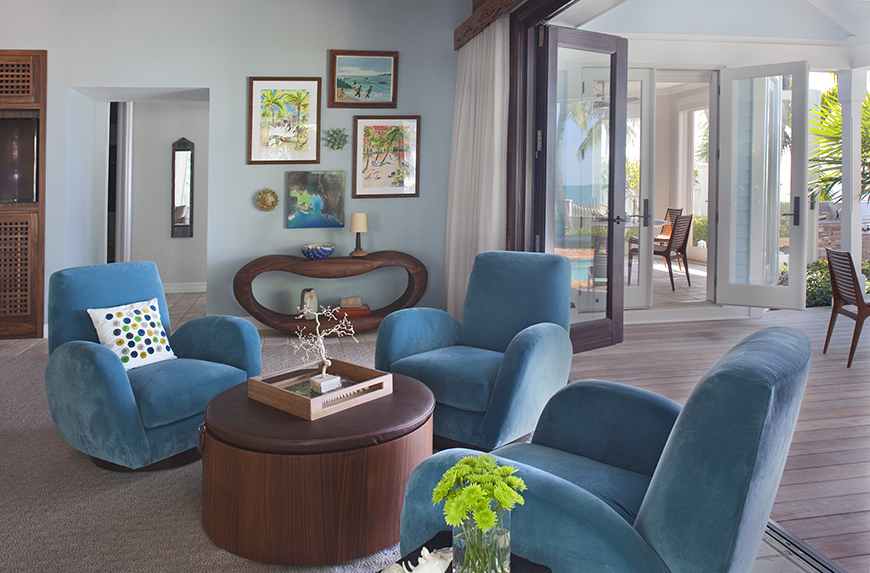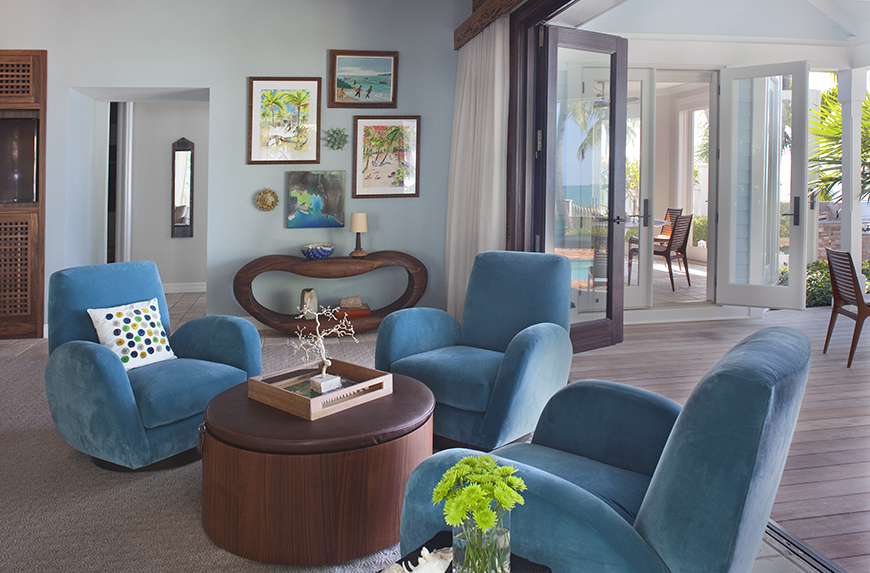 If Nahem does have a signature style it stems from his unique ability to seamlessly combine fine paintings, sculptures and two Damien Hirst medicine cabinets into homes also comfortable enough to watch the Superbowl in. Nahem acts as a designer and curator, which has blossomed and evolved since the beginning of his design firm and with the birth of Pinterest.
"Before Pinterest and Instagram, and even the Internet, clients would bring three or four pictures from a magazine of what they liked," Nahem explained. "Now the client comes with 900 pictures some of which have seemingly no correlation. It's up to the designer to make sense of all of that and curate through what the client is actually reacting to."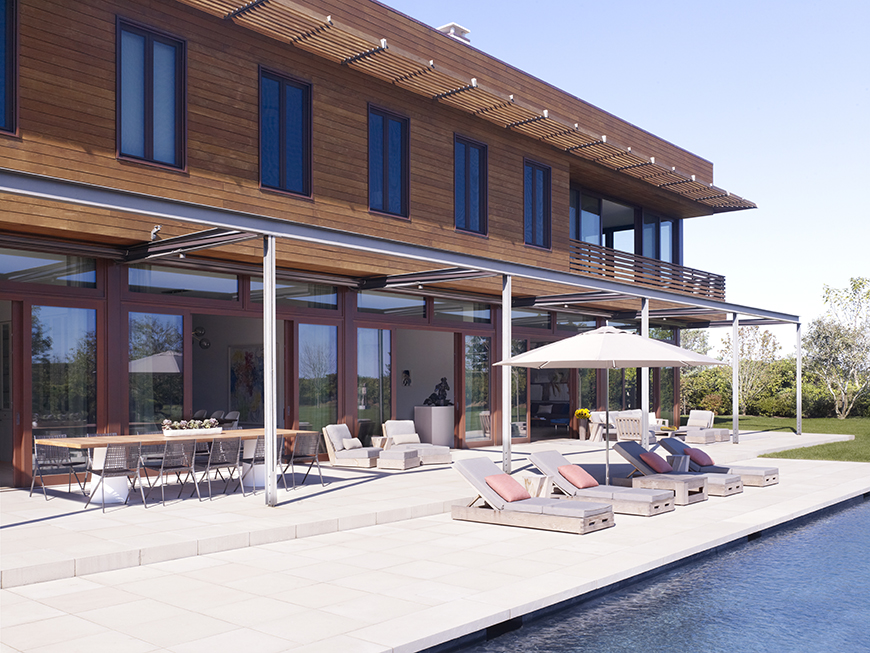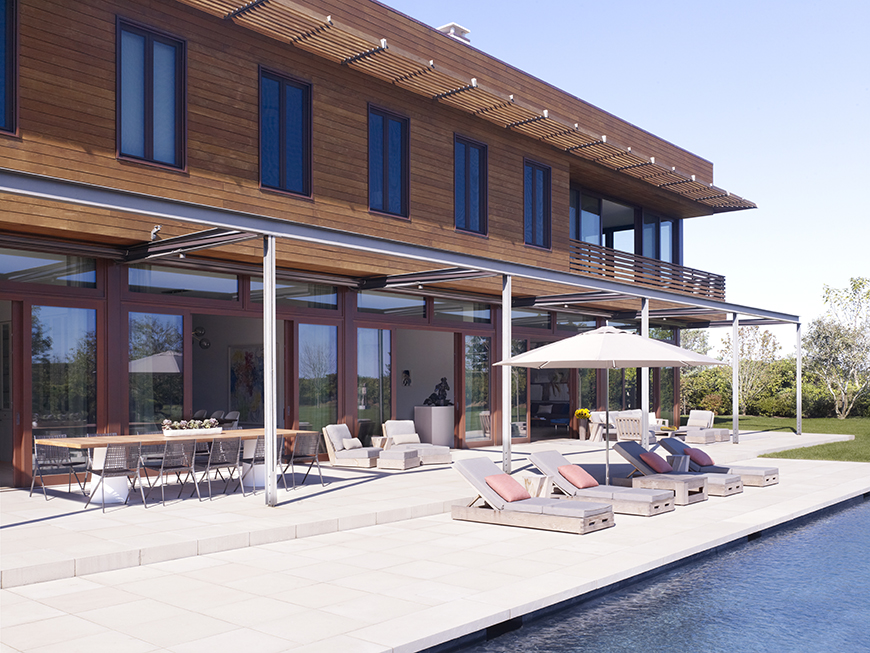 For example, one client's 30 pictures of styles ranging from really traditional to crisp modern had one golden lining – rooms flooded with sunlight!
Sunlight is just one of the acts of natures flooding today's interior trends. Nahem describes the increasing use of outdoor rugs being brought indoors due to their disaster/child proof technology, saying that, "outdoor/indoor design has grown leaps and bounds so quickly." Durable leathers and velvets join the mix of indoor/outdoor fabrics, allowing wet bathing-suited bodies and others alike to sit comfortably and safely. Outdoor furniture has become sleeker and chicer, blurring the lines between what is for outside or in, while retractable glass walls allow the best of every world at once.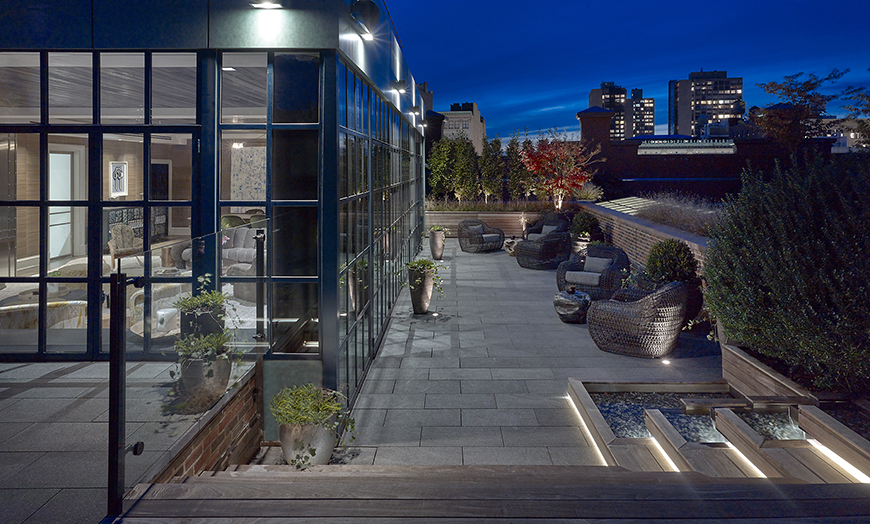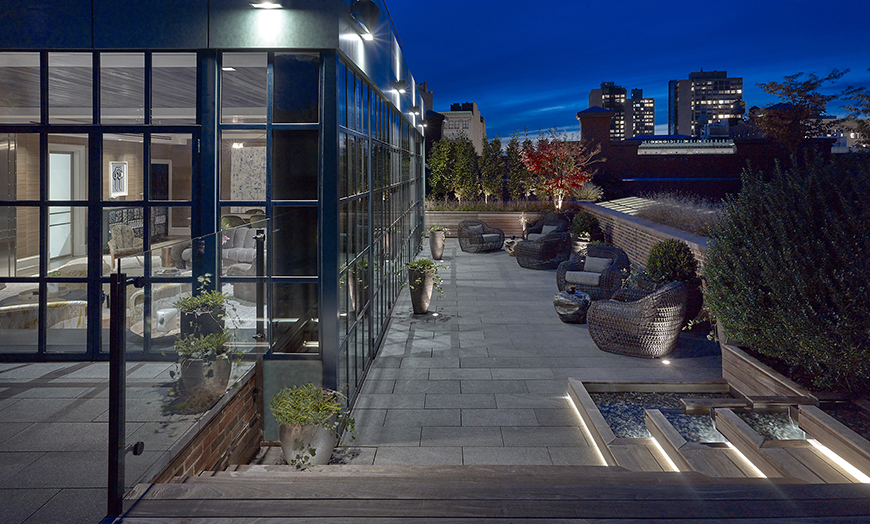 The refreshingly unpretentious AD100 designer will speak in a panel including Edmund Hollander, founder of HOLLANDERdesign|Landscape Architects and Sunbrella's Design Director, Emily Cosgrove as award-winning designer and creative director, Sherri Donghia moderates the insightful discussion on the continuity between outdoor/indoor spaces. Blurring the Lines: Living Outside & In will take place in Gloster, Suite 1601 with ASPIRE HOME AND DESIGN during the DDB's Spring Market on May 30th.