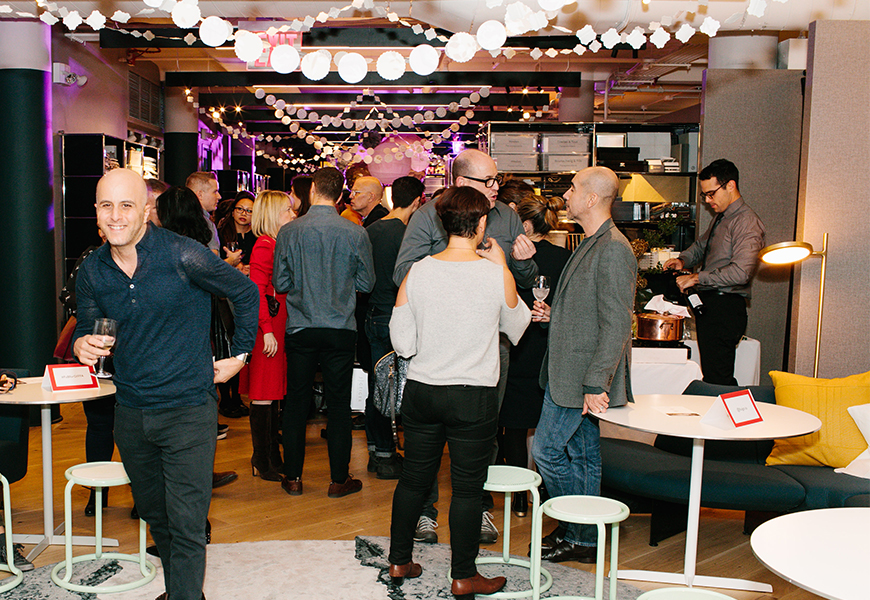 The Party: Holiday Delight! In the spirit of the season of giving, Windows by Design: Farrow & Ball for DIFFA, featured a fête filled with food, fun and philanthropy.
For the second year, Farrow & Ball teamed up with leading designers across the U.S. to create vignettes in their showrooms in support of DIFFA (Design Industries Foundation Fighting AIDS). Last night, Farrow & Ball threw a soiree to support DIFFA and the 16 designers who designed as many Farrow & Ball windows, nationally.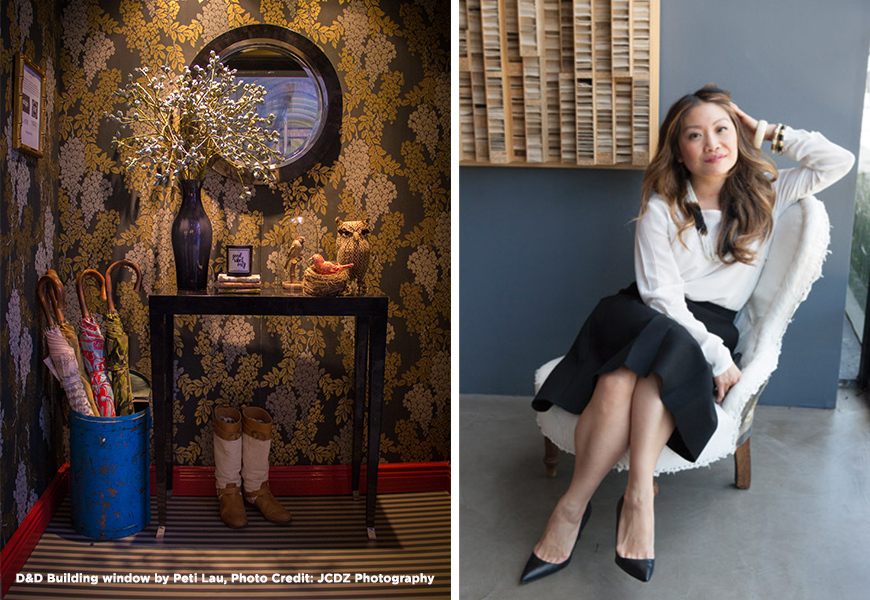 The People: Designing for a difference! Farrow & Ball hosted their festivities at Fuigo, a full-service communal workspace specifically for designers. The space was splashed with shades of purple as sips and snacks were passed between designers and supporters.
NYC Interior Designers Jenny Wolf and Hernandez Greene snapped photo booth GIF pics with Color Expert, Martin Kesselman. The ladies of Toledo Geller, Virginia Toledo and Jessica Geller, and the men of KA Design Group, Andrew Petronio and Kenneth Alpert, also enjoyed the sips and sights. GDG also caught up with Rio Hamilton and dynamic Brooklyn-based designer, Jack Ovadia.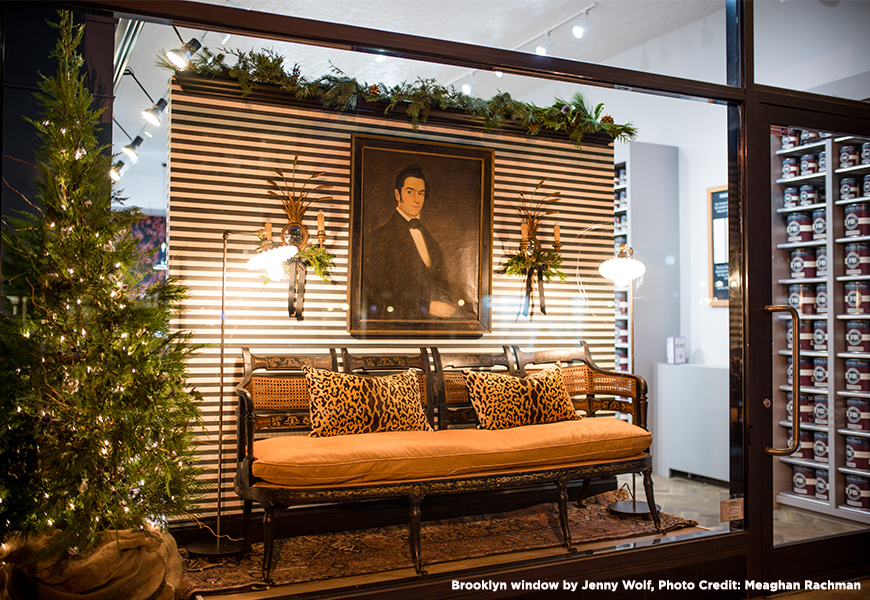 The Top on Tap: During your next shopping trip to your local Farrow & Ball showroom, take a moment to enjoy the creative designs, on display from December 1st through January 31st. Don't forget to share a picture using the hashtag #FaBforDIFFA. Every share grants a $1 donation to support this worthy cause.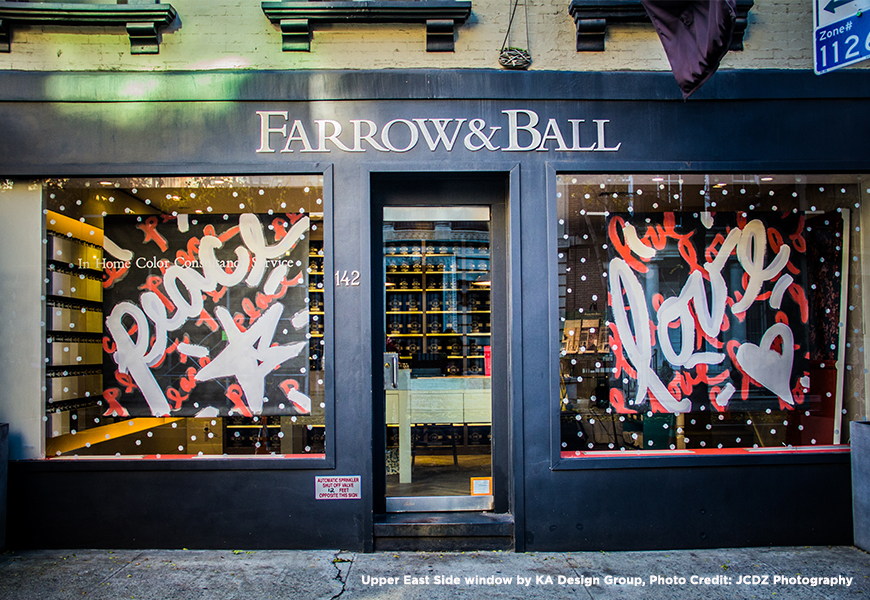 Peti Lau, who decorated the D&D Building, NYC window describes her display: "The Wisteria flower symbolizes new beginnings. Its long life bestows the symbolic meaning of immortality and longevity. It is where hope resides, and helps us shift our darkness into light. It allows an opportunity for a fresh start, and the space to bring all the love into our hearts that we truly desire.
Everyone in America knows Farrow & Ball for their paints, but not many know about their beautiful wallpapers. I believe that the English, including Farrow & Ball, create some of the most exquisite wallpapers and wanted to showcase that.
I typically use Farrow & Ball palette that's closer to my signature color Vermillion (red-orange) that I love so much."
The designer also included Fortuny's signature textiles in the form of umbrellas, which were included in a raffle during the celebration.
Check Out The Other F&B Window Display Locations and Designers:
Alison Pickart (Berkely, CA)
Andrew Petronio for KA Design Group (Upper East Side, NYC)
Annie Elliott / bossy color (Washington, D.C.)
Block Shop Textiles (Los Angeles, CA)
Ederra Design Studio (Pasadena, CA)
Hernandez Greene (Upper West Side, NYC)
Jeannie Balsam (Chicago, IL)
Jenny Wolf Interiors (Brooklyn, NYC)
Kimille Taylor for Fuigo (Flatiron, NYC)
Liz Caan & Co. (Boston, MA)
Michele Prata (Orange County, CA)
Peti Lau for fuigo (D&D, NYC)
Rachel Ashwell, founder of Shabby Chic (Santa Monica, CA)
Robert Passal for Putnam & Mason (Greenwhich, CT)
Sue Appleton-Webster for Swoon (Westport, CT)
Toledo Geller (Paramus, NJ)