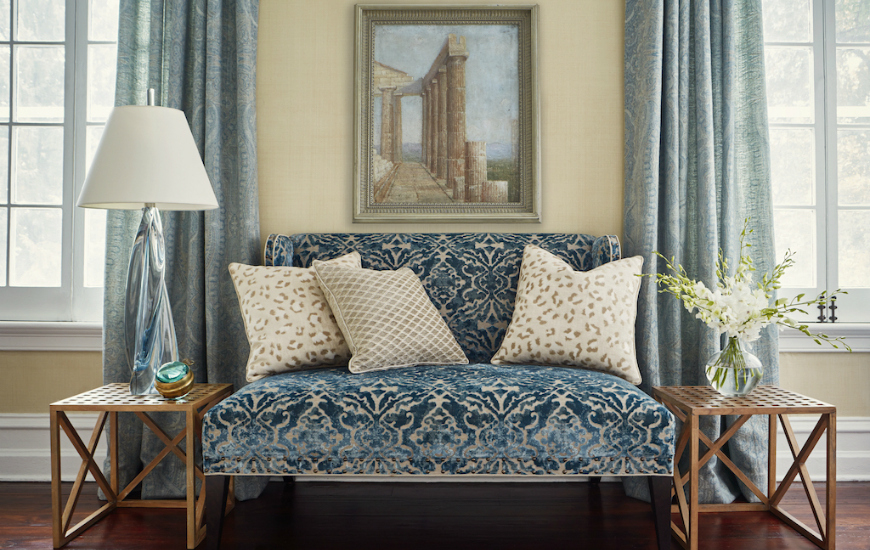 Scalamandré
The fabric division of Stark has merged with American luxury textile brand Scalamandré, and according to the companies, they will be "fully integrating their businesses" over the next six months to a year. Under this change, the majority of Stark fabric showrooms will now become Scalamandré locations. The two companies will each own the newly created entity, with Stark's Chad Stark as president and Scalamandré's Louis Renzo as CEO.

Stark-owned fabric lines—Old World Weavers, Fonthill and Grey Watkins—will continue as distinct brands carried by Scalamandré, and Stark-branded product (furniture, trimmings, etc.) will be rebranded under the Scalamandré name.
Chad Stark, Louis Renzo
"Over the course of the next year, interior designers should begin to see exciting introductions of new product from us, as we work to develop and implement a creative and clearly differentiated brand strategy," Chad shares. "We will be focusing our efforts on developing unique and updated looks for each of our complementary brands. The designer will be able to easily shop a full range of product that addresses a wide variety of projects, not only through our re-merchandised showrooms, but also through an updated and improved website."
What else does this mean for designers? Chad says, "We are now working with a larger and extremely talented design studio and sales force, both of which will contribute to a greater and more accessible product offering for our clients."
Louis adds, "The combined product offerings will allow us to increase our presence in the market, and we will also be able to focus on improving our service to customers by having an efficient infrastructure based in Calhoun, Georgia."
The Stark carpet and rug brand will remain unaffected, continuing its separate operations.