The DDB's Spring and Fall Markets have been seasonal staples for the iconic design center for years. To kick off 2018, they are pioneering a new initiative to provide unprecedented insight and exclusive access to experts through curated, top-tier off-Market programming. Introducing, the Designer Forum Series, a DDB exclusive.
Throughout the year, the DDB will be teaming up with leading principles of design and luxury to offer higher learning like no other across all spectrums of creativity.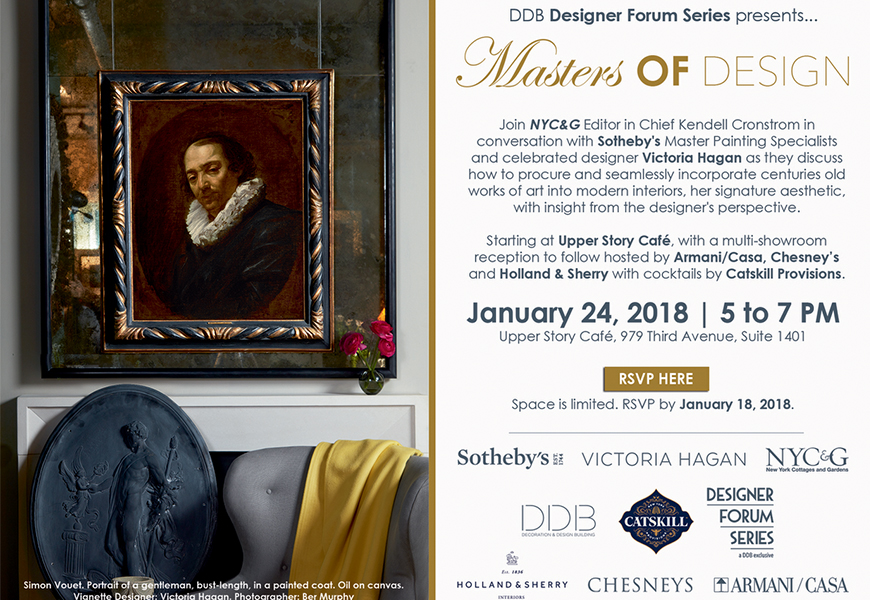 Kicking off the Series on January 24 is Masters of Design. The world-renowned auction house, Sotheby's has teamed up with celebrated interior designer and Stars of Design recipient, Victoria Hagan to set the tone for their upcoming Master Paintings Evening Sale, starting on February 1.
In advance of the highly anticipated auction, NYC&G Editor in Chief Kendell Cronstrom will moderate a conversation between Sotheby's Master Painting Specialists and Victoria Hagan at the D&D Building's Upper Story Café (1401). The panel discussion will examine the expert acquisition of art with a transparent look at the auction process, incorporating centuries old prized paintings within contemporary interiors and an in-depth look at the lives of the revered artists.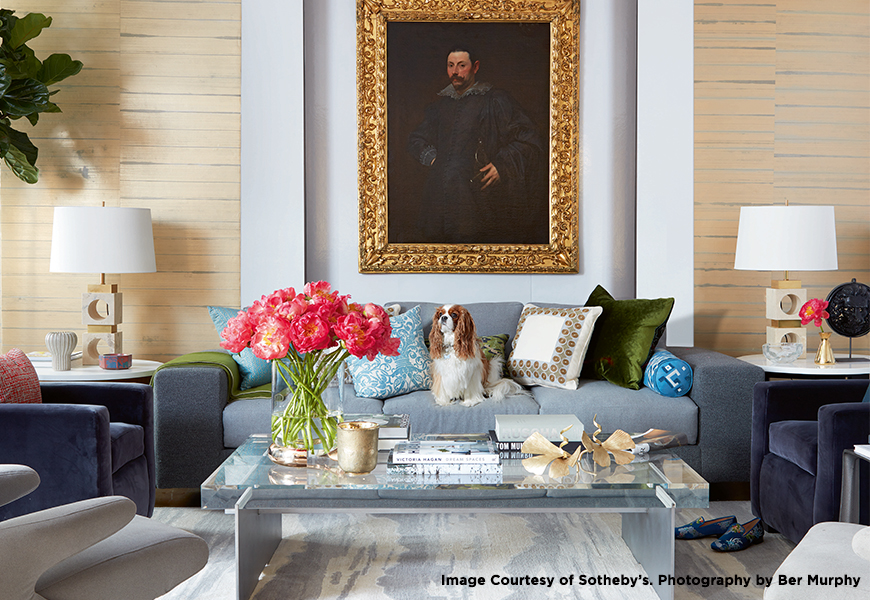 After this information-rich discussion, guests will be treated to bespoke cocktails by Catskill Provisions New York Honey Whiskey at a multi-showroom reception hosted at Armani/Casa (1424), Chesney's (1119) and Holland & Sherry (1402). On display in each showroom will be an original Old Master painting accompanied by a dedicated Sotheby's Specialist, walking art encyclopedias in their own right.
Follow the Designer Forum Series in February, as the Antiques Diva herself, Toma Clark Haines, shares her wisdom with the DDB. The Antiques Diva & Co. is the world's largest antiques touring company, sourcing services in 15 countries across Europe and Asia. Haines, the chief executive diva, is a global tastemaker taking on some of the top names in the design industry, with side hobbies including collecting vintage Chanel and driving fast cars.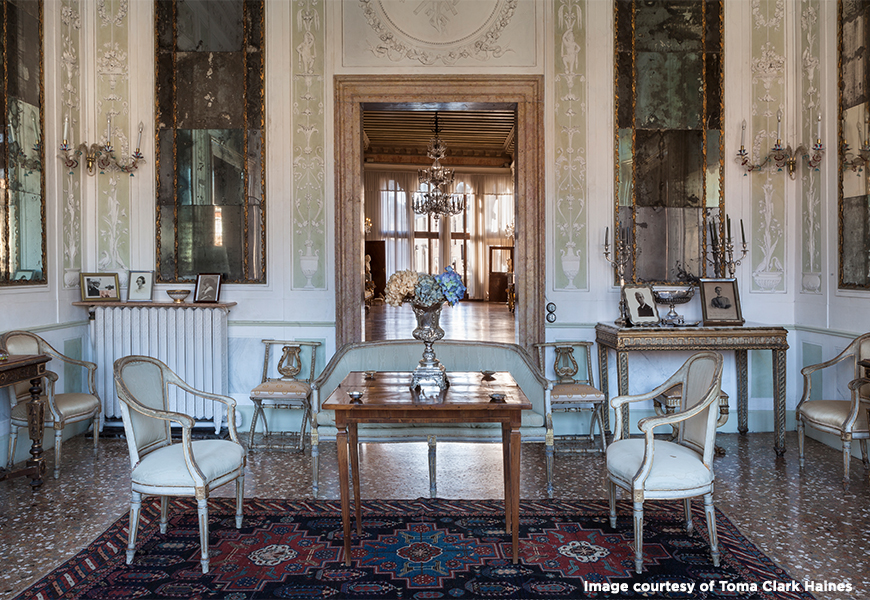 On February 6 from 3-5 pm at Duralee (620), join Haines and well-traveled designer Garrow Kedigian as they share their secrets to touring and shopping the European antique markets with your client.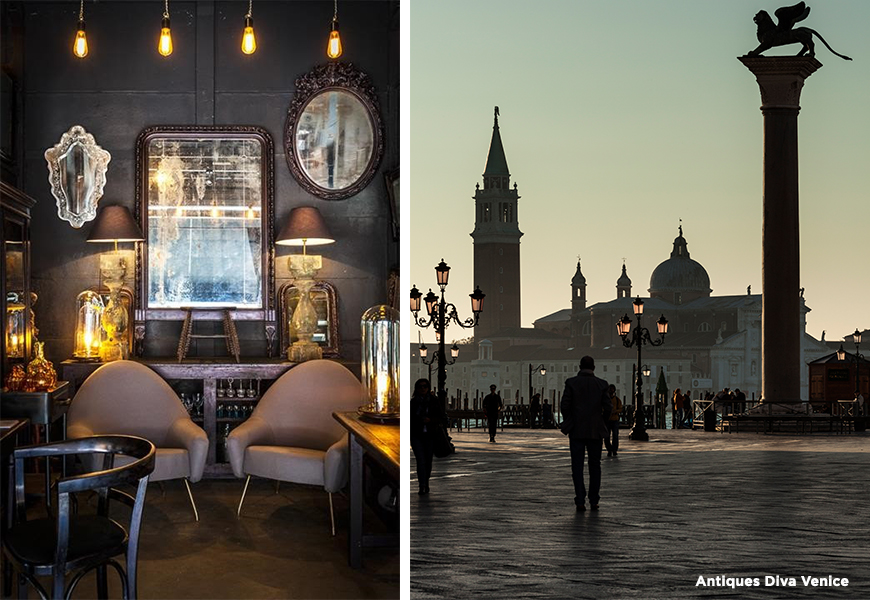 As spring nears, the series continues, with the second annual Great Design on 59 UK-based multi-showroom event with media partner NYC&G. Grab your "passport" and head to England for the day, figuratively speaking. As guests tour each showroom, enjoying British themed sips and snacks, they will collect stamps in a passport. Those who visit every participating showroom will be entered into a raffle for exclusive prizes, to be announced at the event's final destination located on the other side of 59th street, Savior Beds.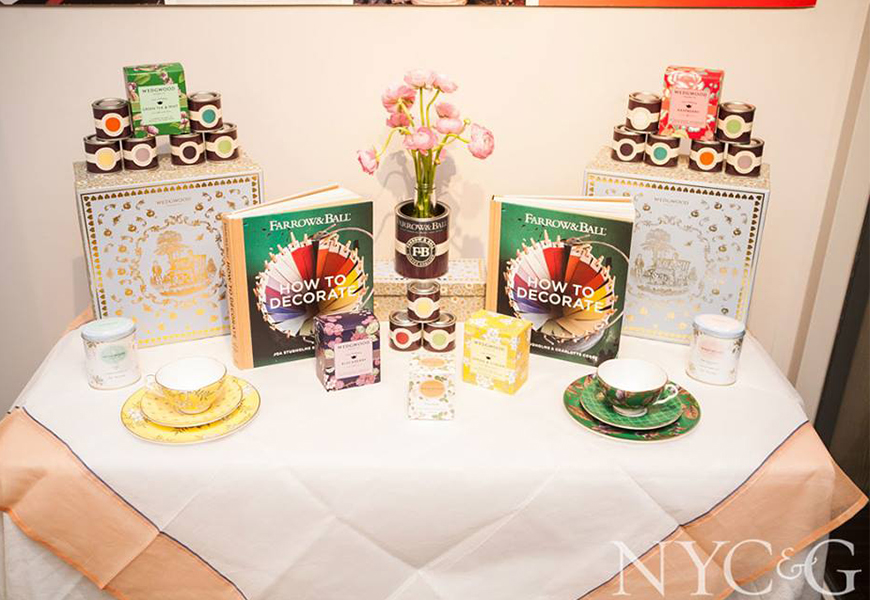 From East Coast to West Coast, the opportunity to grow as a designer doesn't stop. The Pacific Design Center offers its interpretation of education with its own new series, Design Inside Out. The first event gave us an insider's look at Paris Deco Off and Maison & Objet with a Parisian panel of design and culture luminaries. Stay tuned for more programming throughout the year following their WESTWEEK Market in March.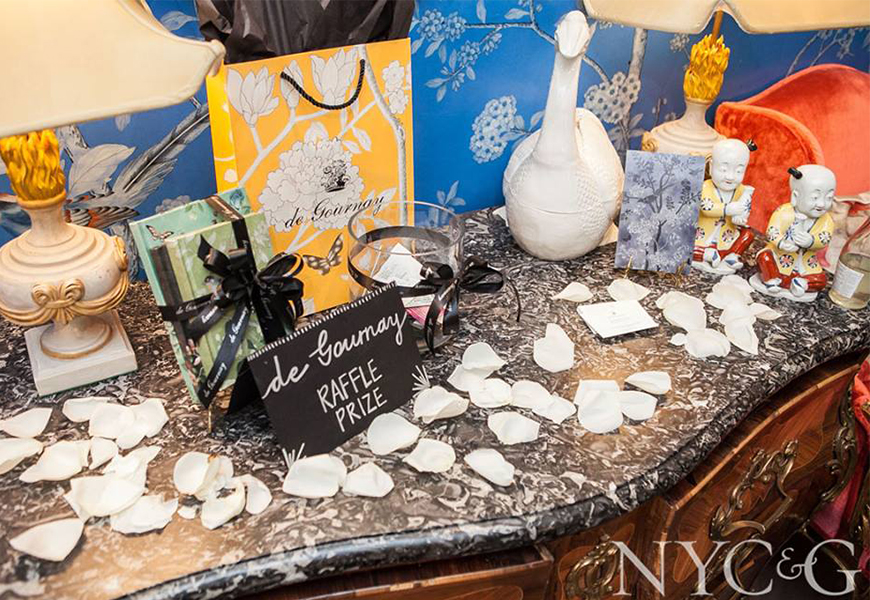 For more information on these and future events, visit ddbuilding.com/events and follow our Top On Tap section for event recaps.