Comfortable al fresco living is the ultimate luxury. Outdoor dining is usually associated with pleasant weather, social gatherings of friends and family and the indulgence of time to unwind. This winter you can recreate an outside oasis, indoors with the New Zealand born Mokum Nomadic's Indoor/Outdoor collection available at Holly Hunt.
The Nomadic Indoor/Outdoor Collection is a fresh favorite from Mokum's high performance category, including three new upholsteries; Nomadic Outdoor, Nullabor and Tanami. The antipodean lifestyle is well suited with a range of heavy duty solution dyed olefin upholstered developed with a soft handle. This allows customers to enjoy a seamless transition from outdoor to indoor or as a high performance and easy-care indoor solution.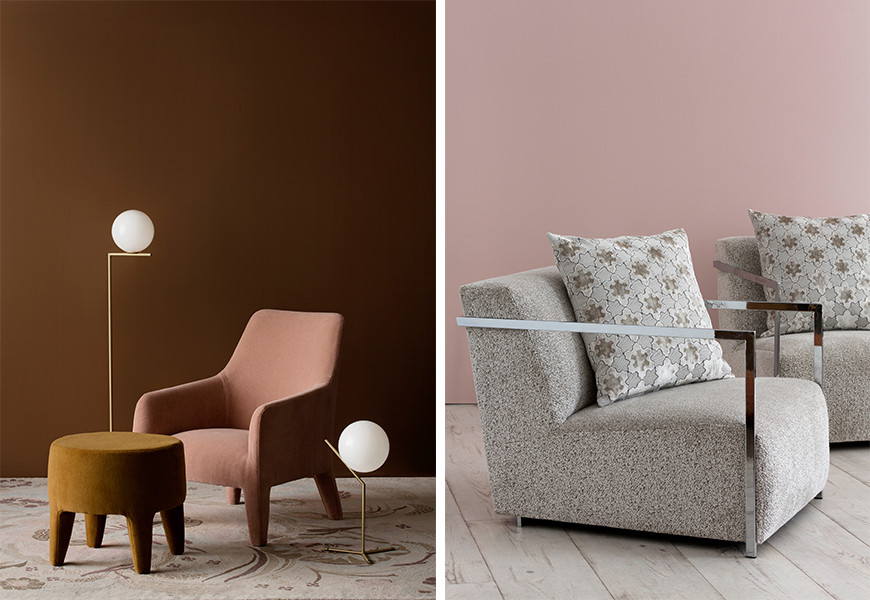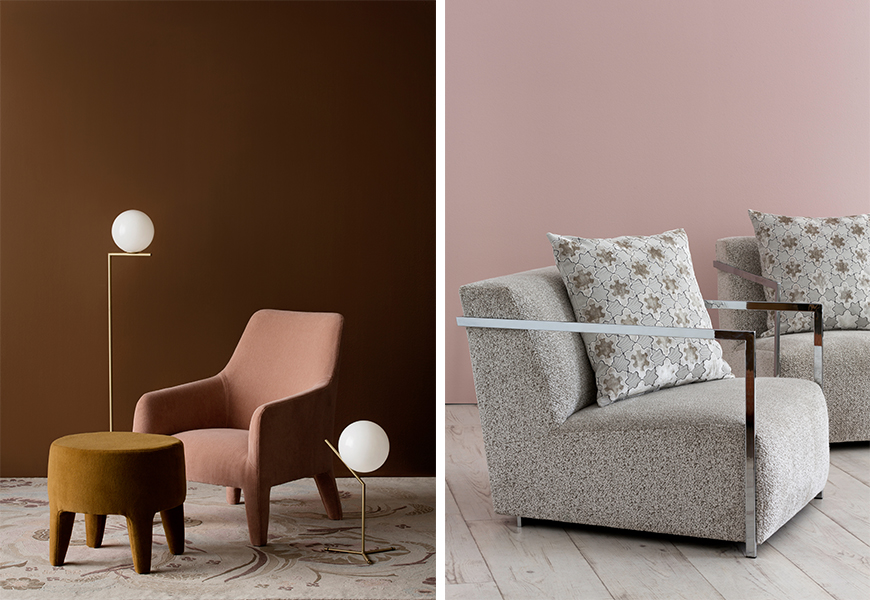 Additionally, the raw material used in this collection is entirely recyclable and derived from plastic materials that can be further reused in extrusion processes to obtain new regenerated fiber. The collection is manufactured in a specific plant that uses solar energy and delivers a 50% reduction in the absorption of electricity during summer markets and reducing the emission of pollutants.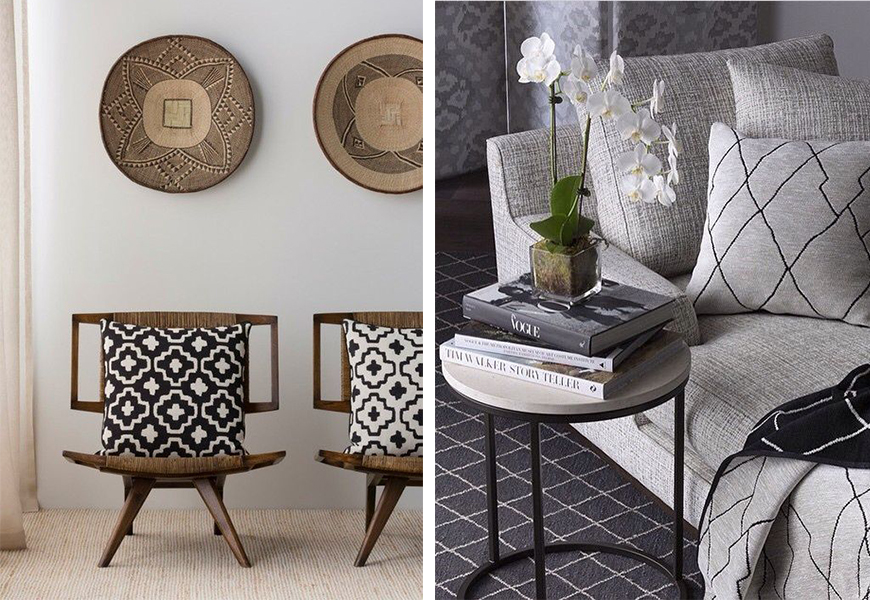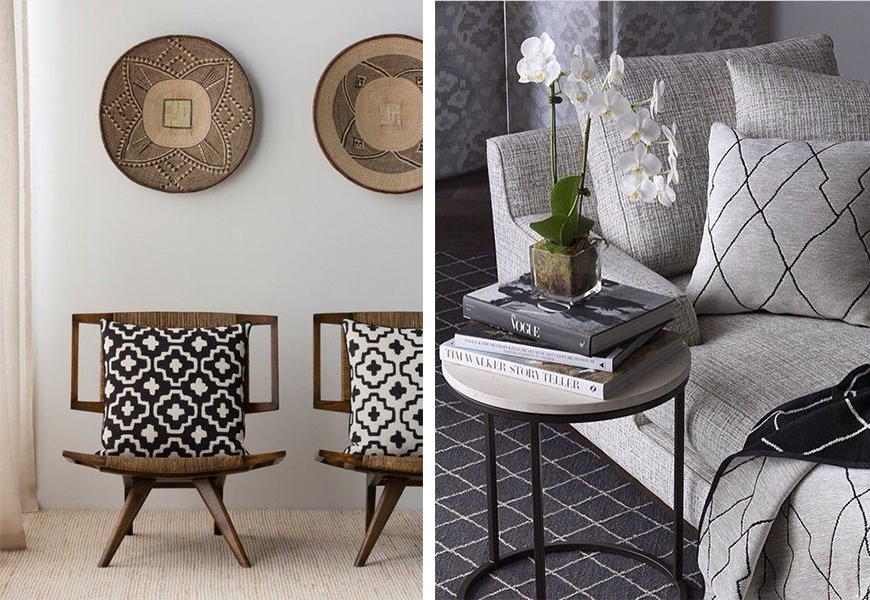 "In Australia and New Zealand, we like our interiors to flow into the outdoors and we are very practical, which makes outdoor textiles a great solution for upholstery and drapery due to their durability, superb lightfastness and easy clean properties," said Stephanie Moffitt, Mokum designer.
Mokum, although based in Sydney, is a global luxury textiles brand that offers a "casual relaxed style reflective of the Australian and New Zealand way." Contemporary textiles are inspired by global and local market trends, utilizing the best luxury textiles and wallpaper mills around the world.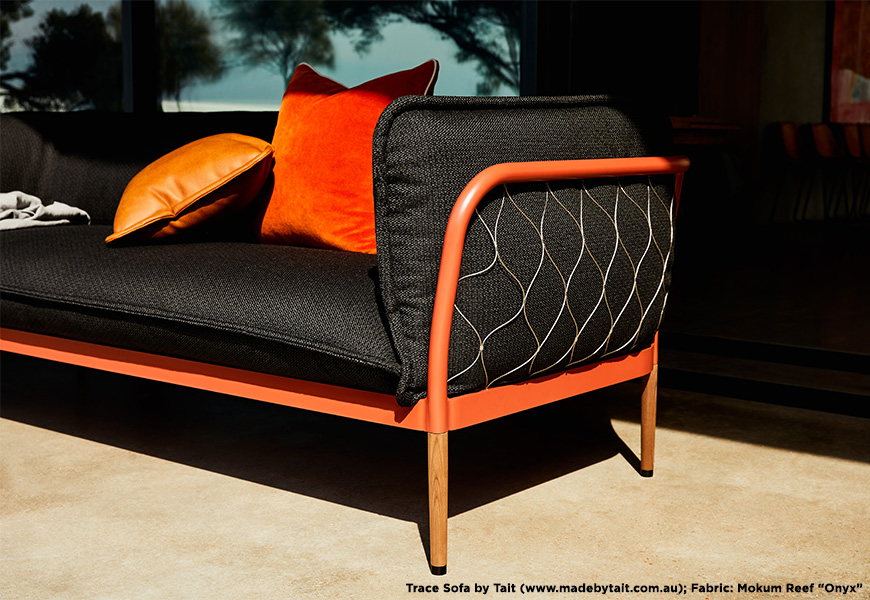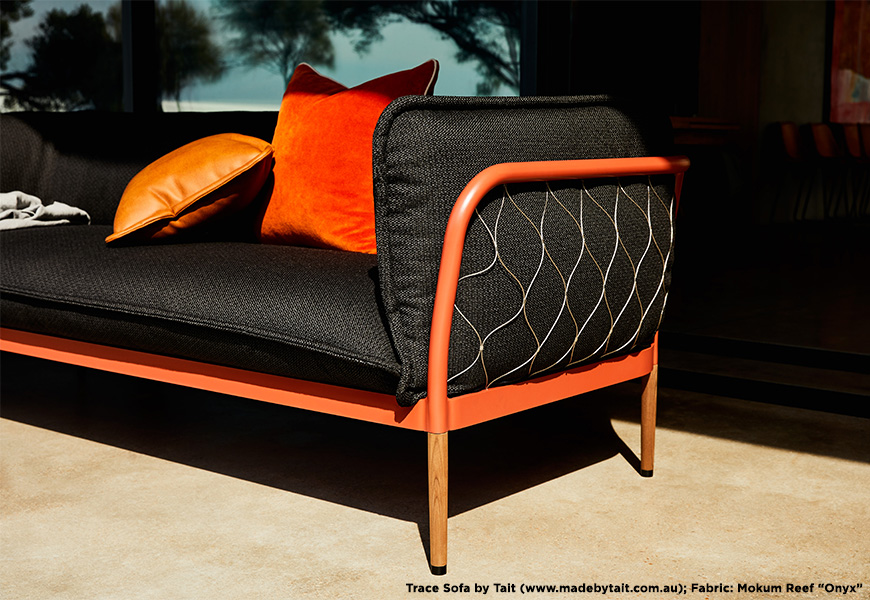 "Like Holly Hunt, we have a broad range of neutrals. When it comes to color our studio looks to international trends and in particular luxury fashion brands and then reinterprets these trends," Moffitt said.
Nomadic Outdoor is a high performance version of a previous Mokum residential indoor textile and offers a dramatic look with a succinct palette of four strong neutrals. You can decide whether to place it indoors, out or both!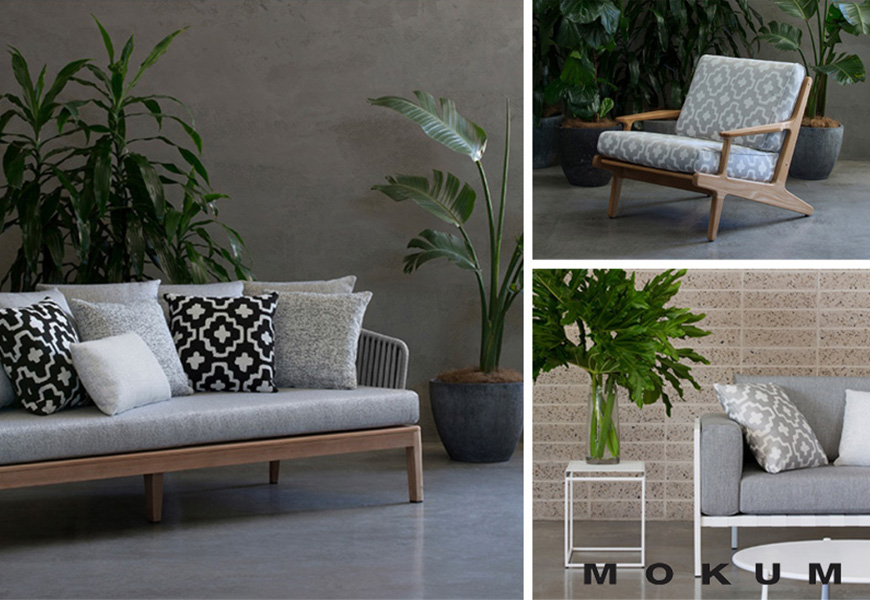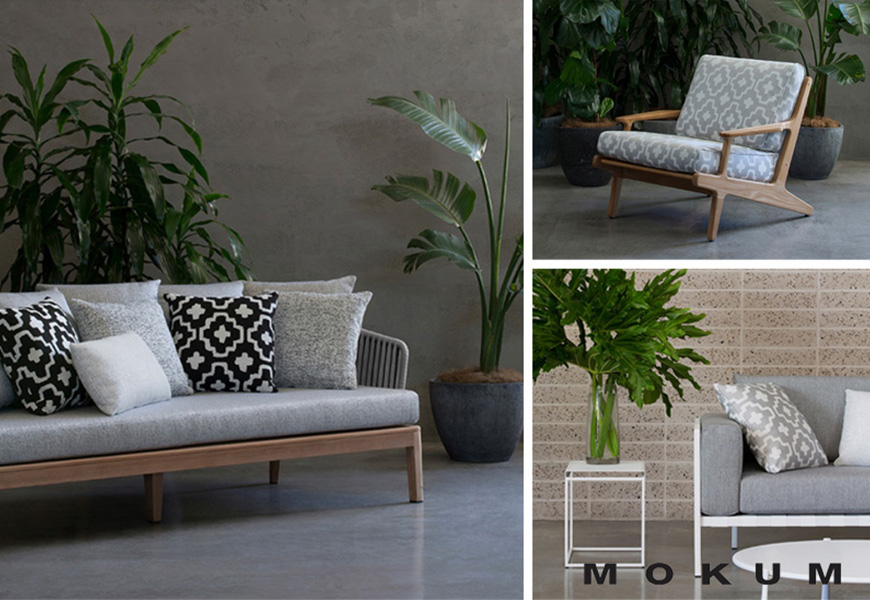 Tanami is their new textured upholstery that offers a chunky aesthetic matched with high-class performance. Broken diagonal bindings build a delicately dimensional look.
Nullabor is the ultimate high performance plan with a natural linen aesthetic. Its extensive neutral palette reflects warm and cool colors making it versatile beyond just indoors and out.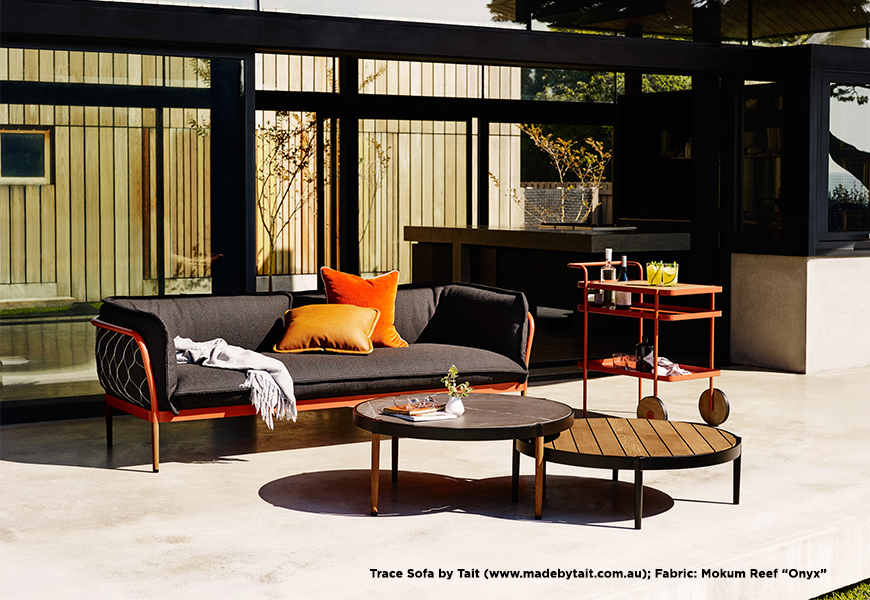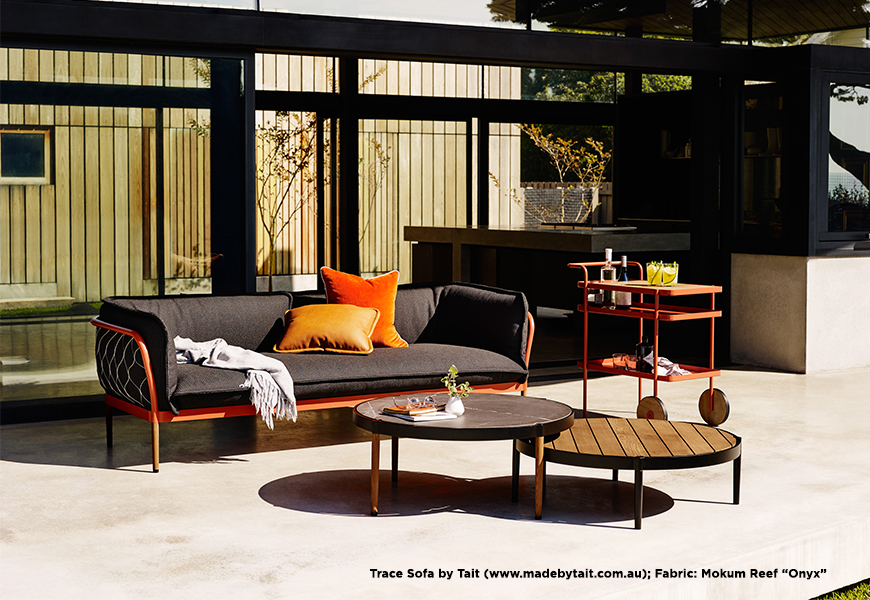 "Over time color palettes shift and evolve so we try to recolor every three to four years to ensure color lines remain contemporary and relevant," Moffitt said. Reef, a classic raffia style basket weave and Island, a soft ottoman weave will both be available in a new color palette.
Lastly, to meet the growing trend of curvaceous furnishings, Alpaca Velvet was created as a commercial and residential solution. This wool blend velvet is woven in Italy and has seven existing colors that sit with 15 new custom shades.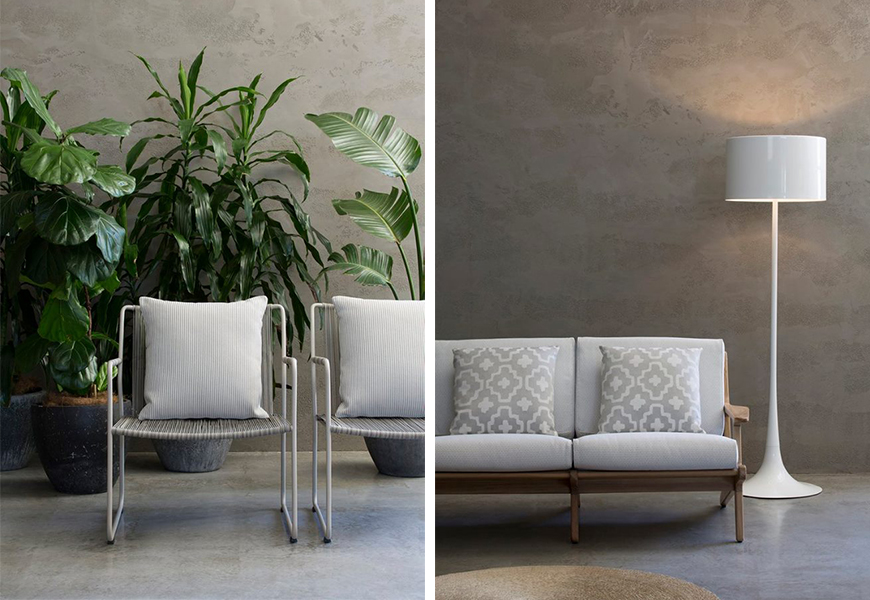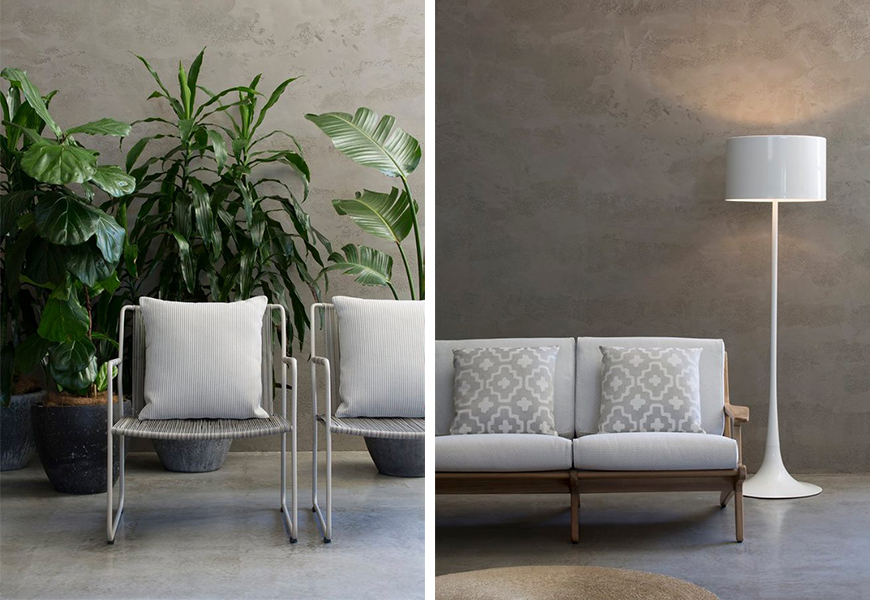 This collection is relaxed, contemporary and luxurious, available at Holly Hunt in the PDC in Suite B377 and the DDB in Suite, 503/605.