They say, beauty is in the eye of the beholder and the same applies to interiors. For most, spring says dainty butterflies, tweeting birds and lush greenery outside and bursts of floral patterns in vibrant hues inside. However, as Patti Carpenter noted from her travels through Maison & Objet, the star of this year's trend are a bit on the creepy crawly side.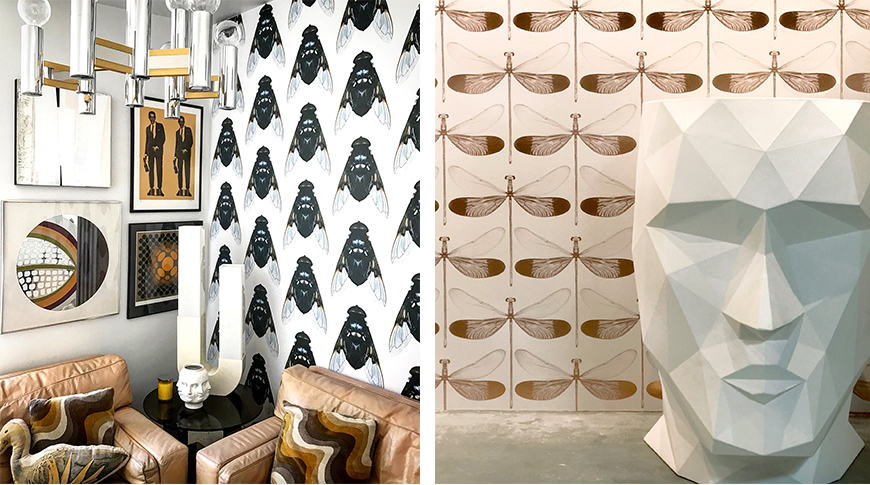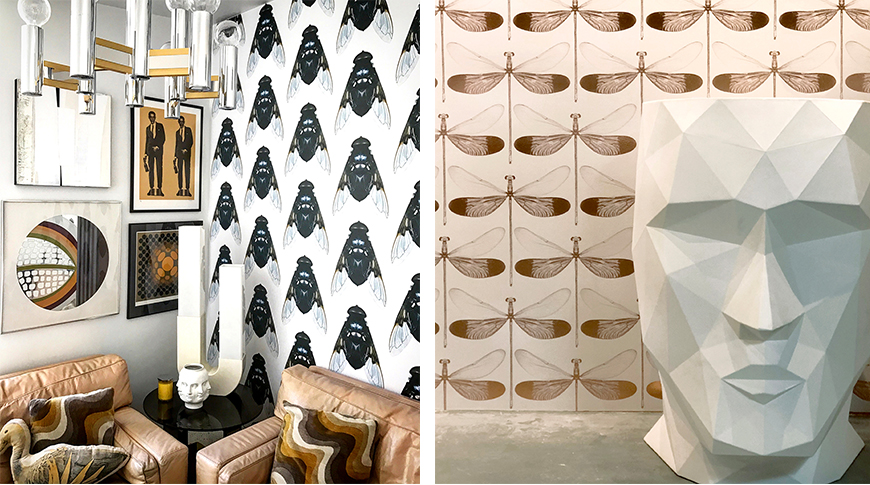 In flies FliePaper, a wallcovering collection by celebrity photographer Don Flood, available at Thomas Lavin. Each FliePaper design is graphic and sophisticated with designs ranging from immense florals and bold textures to "quirky, unexpected found objects," ranging from succulents and 'tall grass' to beetle and of course, fly patterned wallcovering.
However, this wallpaper didn't begin with a trend or a market need, it all started with a child's want and a bit of imagination.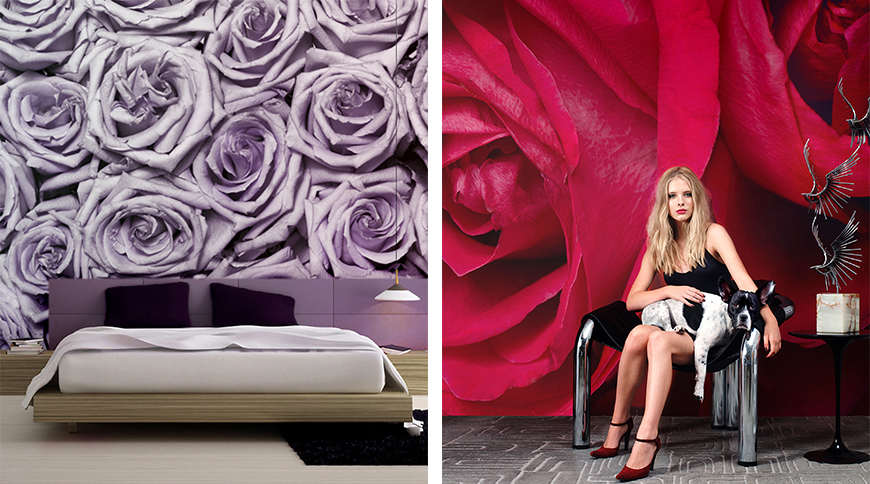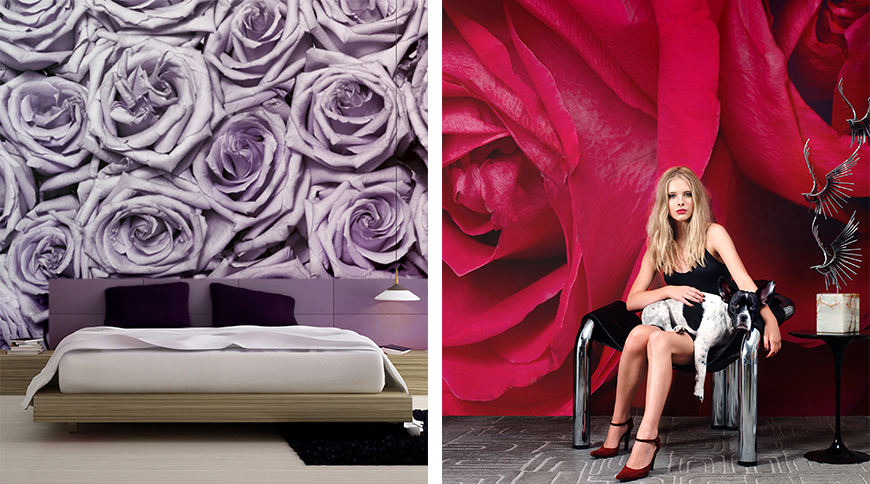 "About 9 years ago, my daughter, then 10 years old, wanted wallpaper for her new room soon after we moved from New York to Los Angeles," Flood said. "After searching for the right wallpaper and coming up empty, I found wallpaper stock that would go through my Epson printer. I then did an ultra high-resolution still life of a rose, tweaked it to the color my daughter wanted and printed and installed it." And from there FliePaper's roots were born.
After the initial rose design, which is still offered in this collection, Flood described himself as a "closet wallpaper designer." He hadn't yet quit his 'day job' as a photographer, but rather expanded his knowledge on repeat, scale and color. Then, Flood combined his passions, straying away from scenic mural papers, and focusing on using his photographs as design motifs worked into repeatable designs.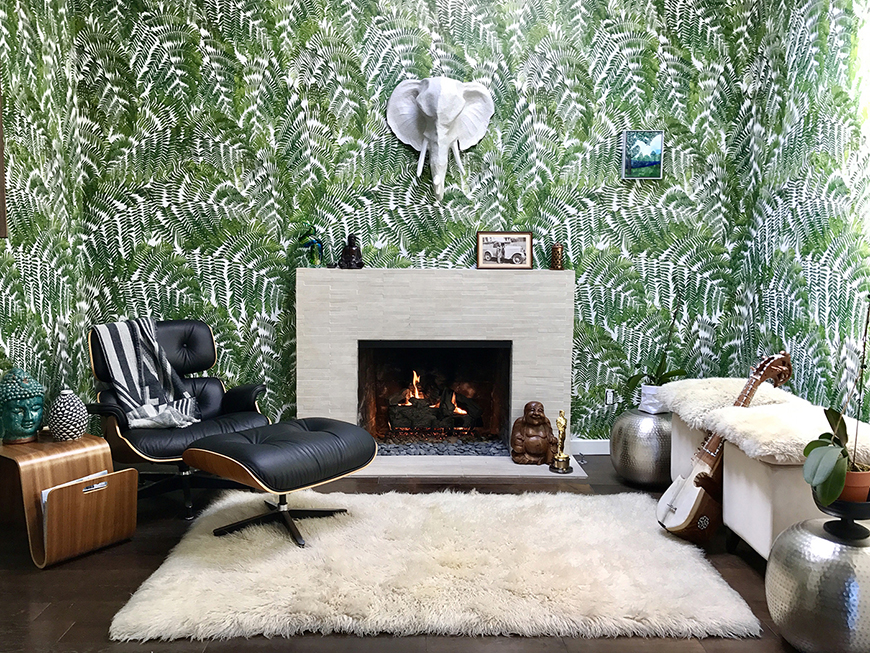 As a beauty and portrait photographer, with some experience shooting still life, Flood relied upon his knowledge and access to art digital photography equipment and his intuition to build a new brand.
Thomas Lavin met Don Flood through a mutual friend and for Lavin the reaction to FliePaper was visceral.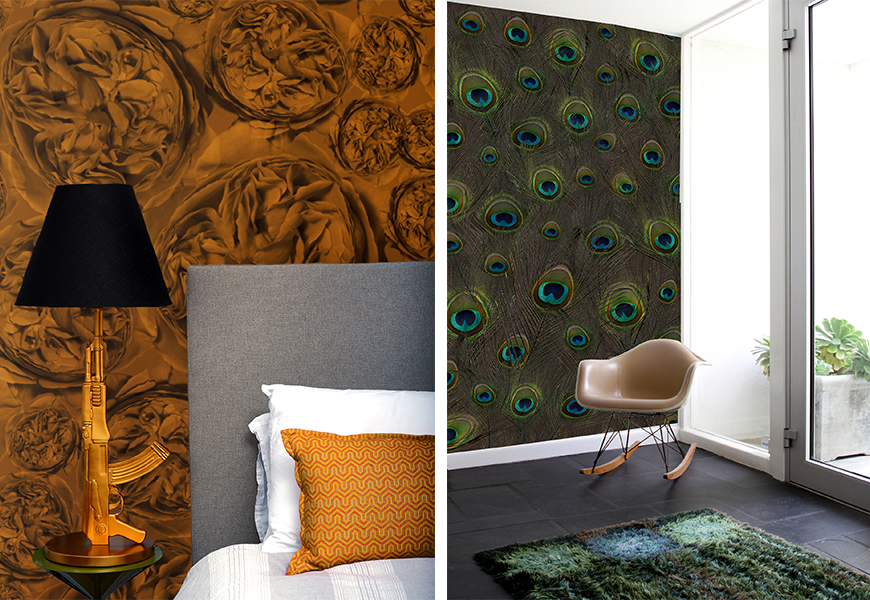 "It immediately resonated for me in an instant," Lavin said. "Our customer wants new; a clear point of view that is exclusive and inspiring. Don has achieved that with his nature vision. It is a singular point of view that people can relate to."
This point of view focuses on scale as everything. Flood said his papers are definitely not intended for someone looking for a quiet and polite accent wall.
"I want my papers to make a statement, and the scale and color are both very key to that. But both aren't always necessary," he said. "I love many of the FliePaper designs when they are transferred into black and white so that the scale makes the statement."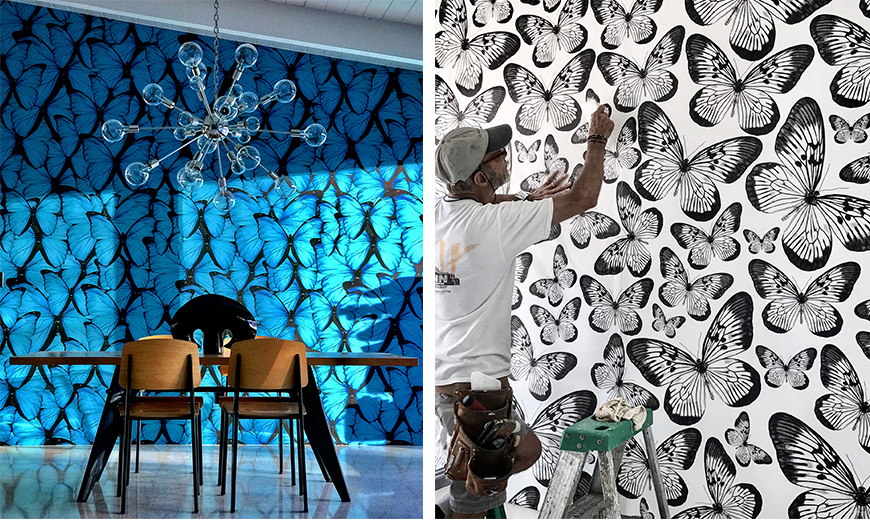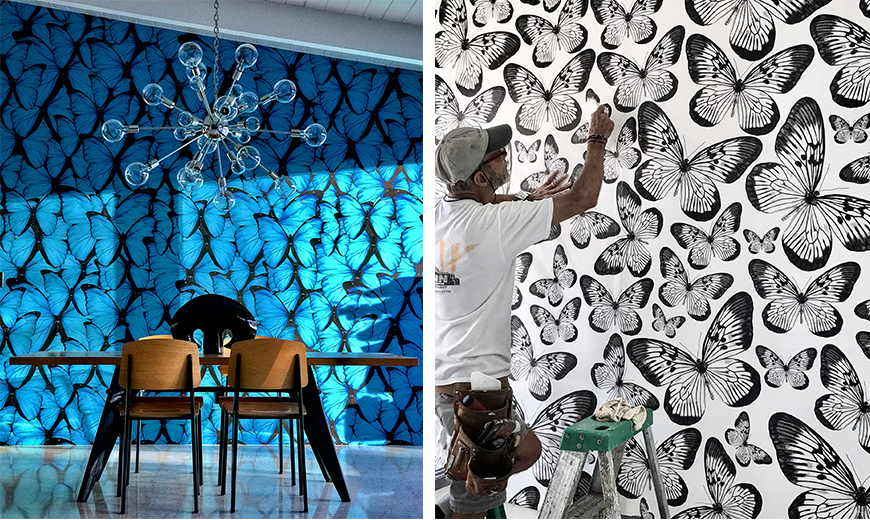 Additionally, Flood experiments with textured papers, as well as using metallic substrates to create another layer of interest.
"For me, it's all about seeing the extreme beauty in things and really celebrating it, whether it's a single rose, a beetle, a piece of quartz, an architectural detail, or our namesake the fly. Everything is beautiful if you look at it the right way," Flood said.
Find your version of beautiful with FliePaper within the Thomas Lavin showroom in the PDC Suite B309/B310.