"It's such an exciting time in outdoor living right now, people in all different climates are seeing that living outside happens a lot longer than just three months during the summer."

–Libby Langdon, Interior Designer
The D&D Spring Market will soon host many leading ladies (and gentleman) of interior design for discussion on Al Fresco; Inside and Out, and everything that falls somewhere in between. We at GDG may be biased, but while examining outside living, it's those on the inside that have the scoop. We're talking Editors!
From 12:00-1:00 PM at Holly Hunt New York, Ingrid Abramovitch, Features Director for the Hearst Design Group and author of "Restoring a House in the City," will host a conversation with fellow author and designer, Kathryn Scott, surrounding the ten homes profiled in Scott's new book, "Creating Beauty: Interiors," and the importance of integrating beautiful materials in uncommon ways. Then from 3:00-4:00 PM, at Style Library, House Beautiful Contributing Editor and Manhattan-based designer, Libby Langdon will join fellow designers Jean Liu, Louise Collis and HB moderator Kathleen Renda to discuss "Power Plants: Bringing Al fresco Style Indoors."
The last keynote of the day kicks off at 4:00-5:15 PM at Patterson Flynn Martin. Listen in as Traditional Home Editor in Chief, Jill Waage, interviews designer Thomas O'Brien, on his first outdoor furniture collection.
These editorial superwomen share the ins and outs of indoor/outdoor as a prequel to the Al Fresco wonders of the DDB Spring Market 2018:


Holly Speck, Editor: What are you most looking forward to during the D&D's Spring Market?
Ingrid Abramovitch: I'm excited about my conversation with decorator Kathryn Scott in the Holly Hunt showroom. Her gorgeous new book, Creating Beauty, shows how adept she is at conjuring the perfect mix of past and present. We'll be showing images from the book—including her Brooklyn Heights brownstone and her home in the Hudson Valley—and discussing how she brings nature and craft into every space she designs, both indoors and out.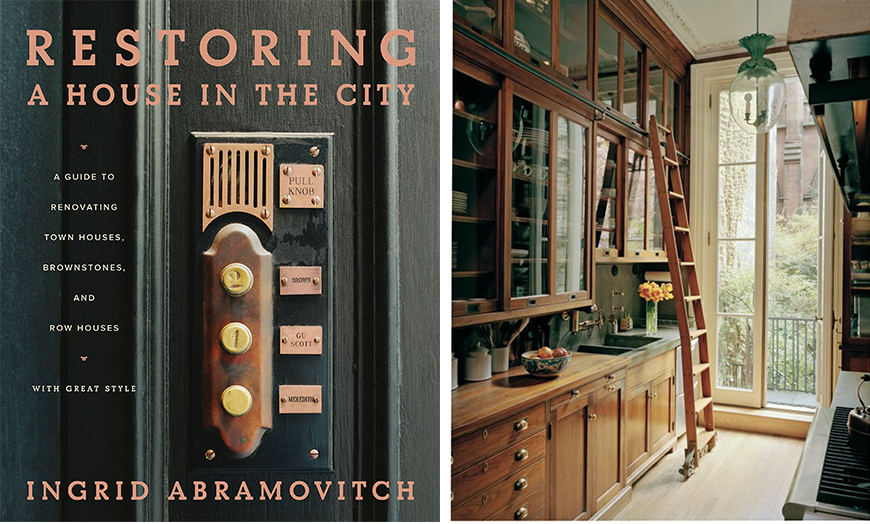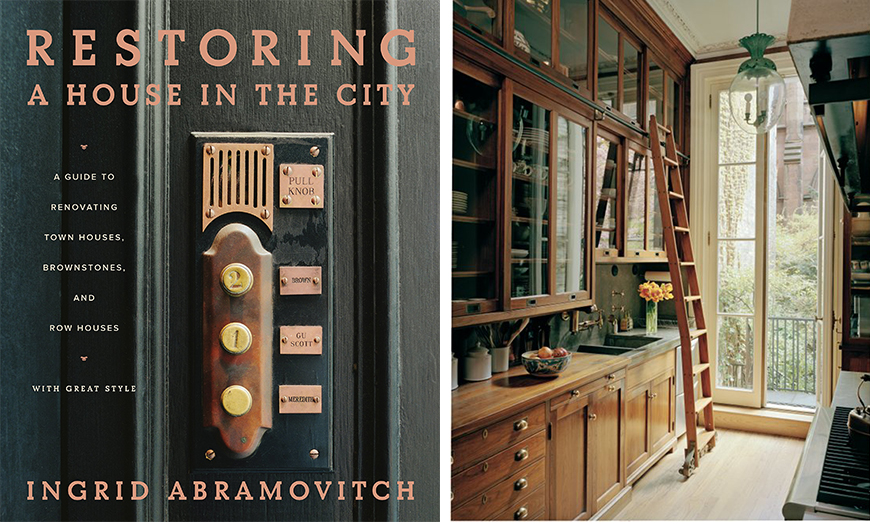 Libby Langdon: I adore the chance to network with other designers, experience the latest and greatest in products and see what's trending from the editorial/magazine point of view. I also love seeing a TRUE product preview of what will actually be available to clients for design projects in real time. I know as designers we look to forecast trends that are a year or two out but classic, timeless design that I can offer right away is what most of my clients are looking for. Evergreen design elements, combined with a few contemporary pops to spice up the space is what I look to discover at the D&D Building at the Spring Market.
Jill Waage: Interviewing Thomas O'Brien in the closing Keynote! He is so articulate; I can't wait to hear what he has to say.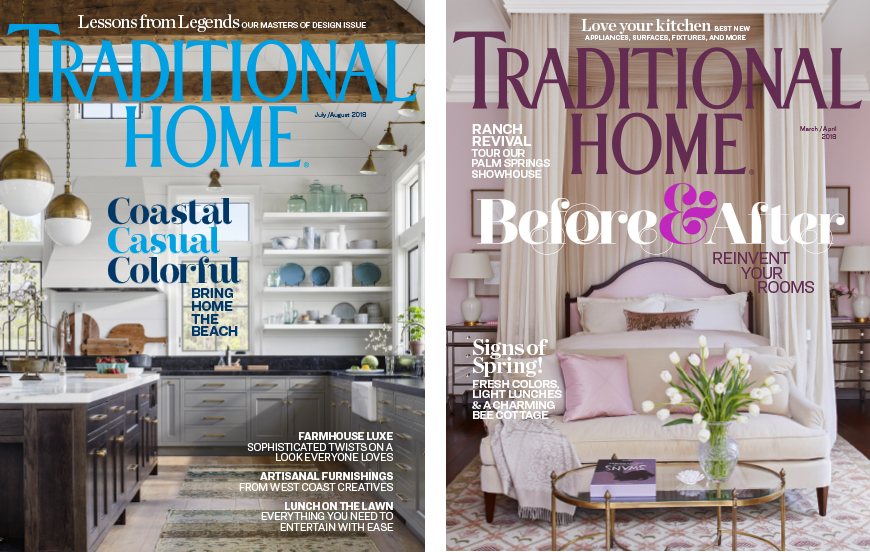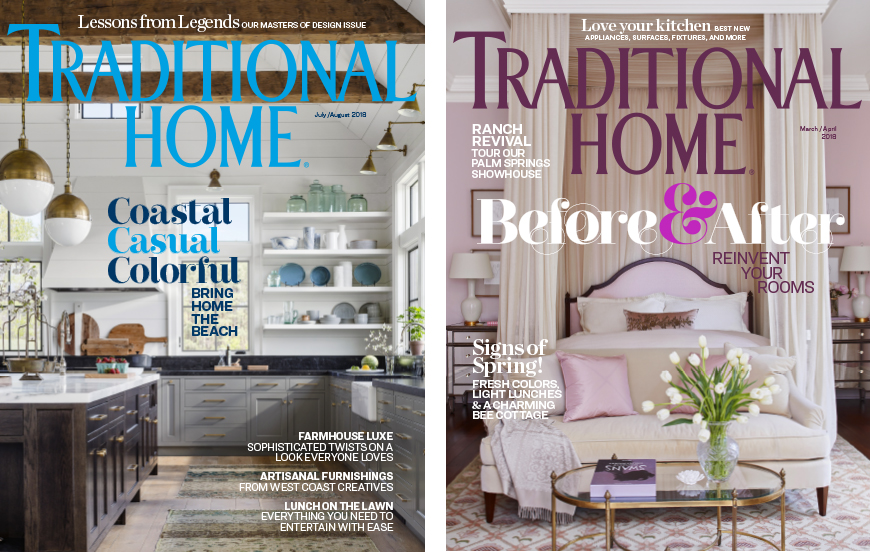 HS: How is Al Fresco more relevant than ever in interiors? How have you seen this concept evolve?
IA: The idea of the "outdoor room" has taken a quantum leap in the last few years to the point where some of these spaces are truly indistinguishable from their indoor versions. There are rain-or-shine kitchens with refrigerators, pizza ovens, and dining spaces, and open-air living rooms with waterproof chandeliers, carpets, and spill-proof velvet upholstery with equally indestructible trimmings. And the technology that is making this possible, like performance fabrics, is making its way indoors because it's both beautiful and hard-wearing.
LL: Just buying a dining table and a few chairs and slapping it on your deck is a missed opportunity to really enjoy outdoor living! It's important to think of your outdoor space as the fifth room in your home, it's valuable square footage and with the invention of chic fire tables, and outdoor heaters we can use outdoor spaces far longer than just Memorial Day to Labor Day and that's true even in cool weather climates. People can take design chances with their outdoor spaces, have fun with color, texture and look at designing the space as you would any indoor room. You want to take into consideration ideas on how you will use your outside room as you would any inside room.
JW: Today, our outdoor spaces are thought of as square footage of usable space. They are planned, designed, and budgeted for in equal importance to other rooms in the home. Traditional Home readers love living, entertaining, and dining outdoors. The product categories and selections continue to get more stylish, sophisticated and are applicable to indoor living as well.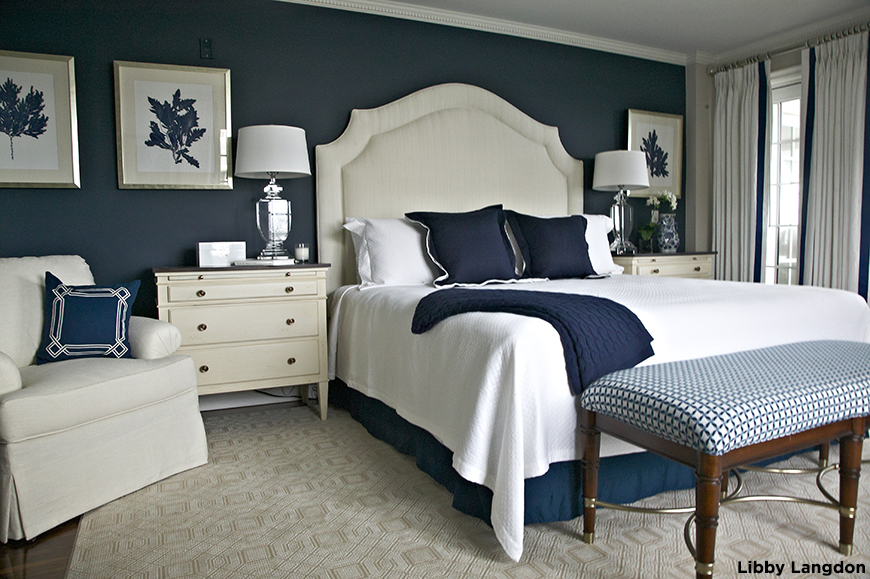 HS: What trends have you seen in the indoor/outdoor?

IA: Outdoor rugs seem to be having a moment. I can't wait to check out Martyn Thompson's Tibetan rugs for Perennials at Spring Market; there is one pattern, Splash, that reminds me of a Jackson Pollock and it's a cheeky name for a weatherproof rug. I'm excited to see more and more options and variety. I love Holly Hunt's Moray outdoor furniture collection, which looks so modern and cool in white. Danish designer Cecilie Manz has a very chic collection of sofas and benches for Gloster that I have my eye on.
LL: People are realizing they can blur the lines between interior and exterior design because all the creature comforts we love that make our indoor spaces fabulous are available for outdoor spaces. Everything from outdoor drapes, soft to the touch outdoor rugs, all weather throw pillows to weighted outdoor lamps with Sunbrella lampshades are allowing us to create total outdoor living spaces. There's more outdoor product available now, than ever before.
I think people are seeing that when they design an outdoor space you don't have to buy everything in "sets" and all the cushion fabrics don't have to all be the same, you wouldn't do that inside your house so why do it outside. They are realizing you can break it up and mix and match furniture from different collections. Mixing and matching items that are in different materials; teak, metal, stone, glass and woven pieces work together to give you a dynamic design and we are seeing a lot of that right now.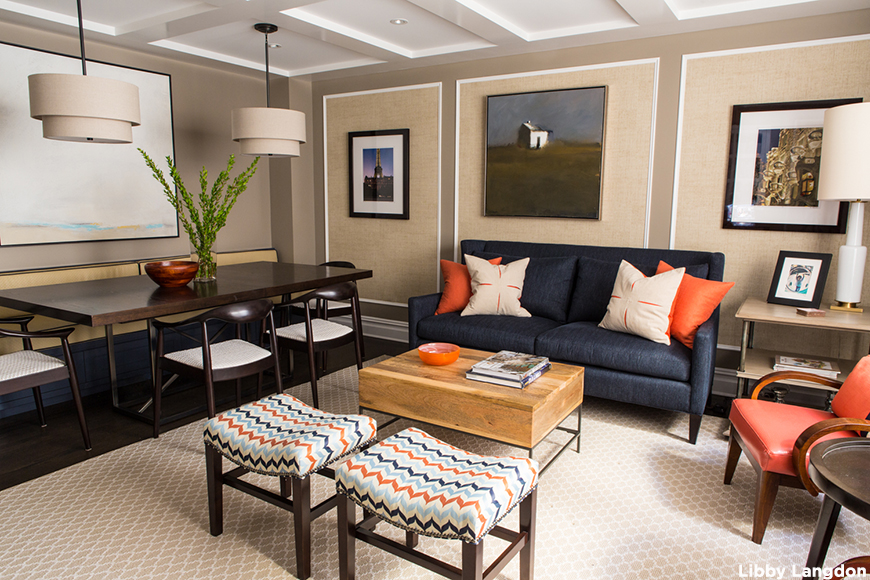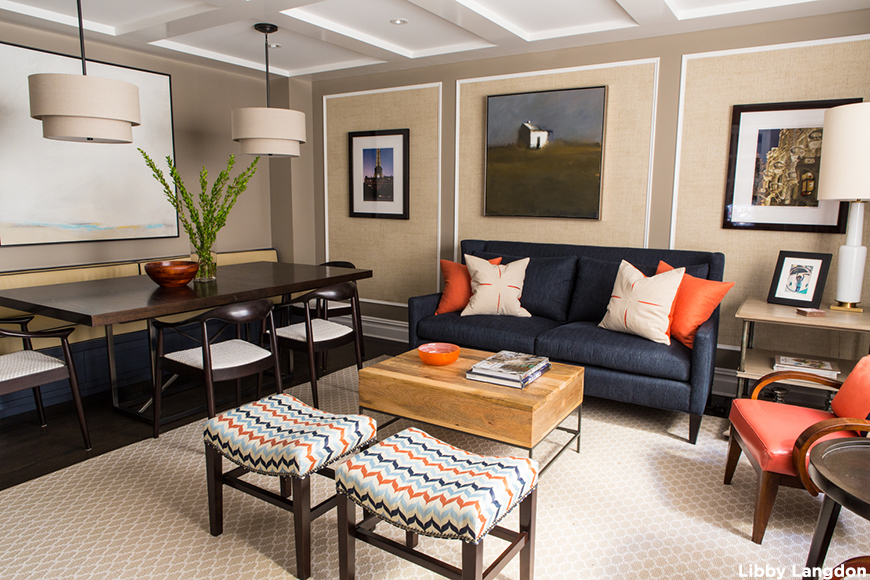 HS: As a design editor, what do you look for in a project that stands out?
IA: Each magazine has its own criteria, but all three [Hearst Design Group titles] gravitate toward originality and projects that I would say have a point of view and a kind of soul. For example, I recently interviewed Jean-Louis Deniot about a penthouse he designed in Miami Beach for ELLE DECOR. He stripped off the drywall to expose the bare concrete and create a loft-like apartment inspired by Brancusi's studio in Paris. It's the perfect example of a space where the boundaries between indoors and out are seamless. The homes in House Beautiful are both inspiring and packed with great, user-friendly ideas. Veranda's projects are next level dreamy, from the design details to the architecture.
HS: Why are Market events such as this so important to the design community?
LL: Sharing information and new resources helps to grow the home furnishings industry as a whole. Interior designers are more of a community now than ever before, and I love that! It's less a feeling of competition, but more the feeling that there's more than enough design work to go around, we all have our own special gifts we can offer to clients and we grow our businesses and friendships by sharing information and connecting whenever we can! When I started in interior design in 2004 I lived in my own little bubble, I had no real reason to connect or reach out to another interior designer, I worked completely on my own and didn't feel like I was a part of any collective group. 14 years later I couldn't feel more included, accepted and a part of the interior design world than I do, I adore these people I see at markets, events and showrooms; we connect, we share experiences, we laugh and share in the same struggles, challenges and successes that we all achieve.
I would credit Social Media as the dominant connector, sometimes I don't recognize someone right away but they say their Facebook or Instagram handle and I want to hug them immediately – I know them, I know I've connected with them, and I'm excited to see them in person! In a world where people are concerned that the design industry will move totally online, it's up to each and every one of us to make sure we are clear on our business messaging, and share what we offer and what an exciting time we can make of the design process!
JW: [DDB Spring Market] is where we not only come to see the newest lines and gain new perspectives, but also to make—and reinforce—connections. This is such a social and collegial industry. I always come away having met new designers, following a dozen more Instagram accounts, and ruminating on a handful of great story ideas.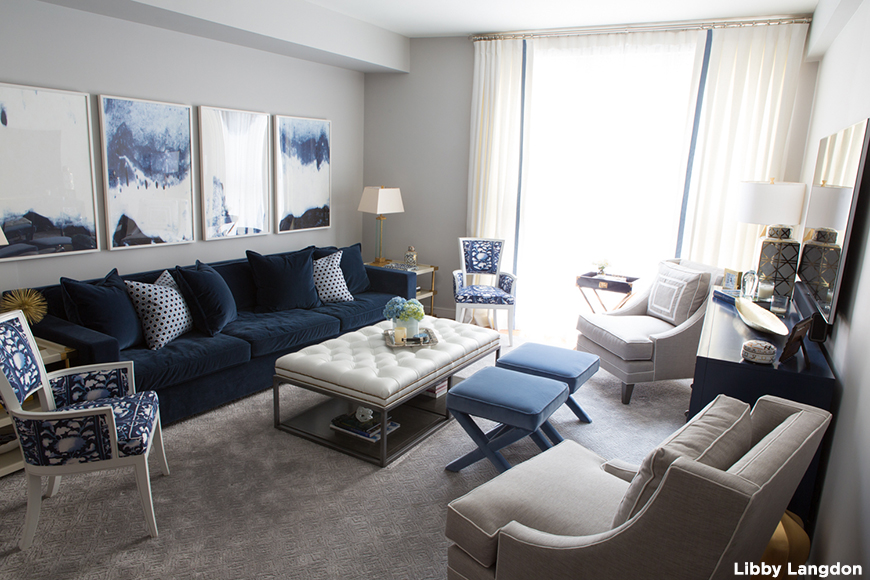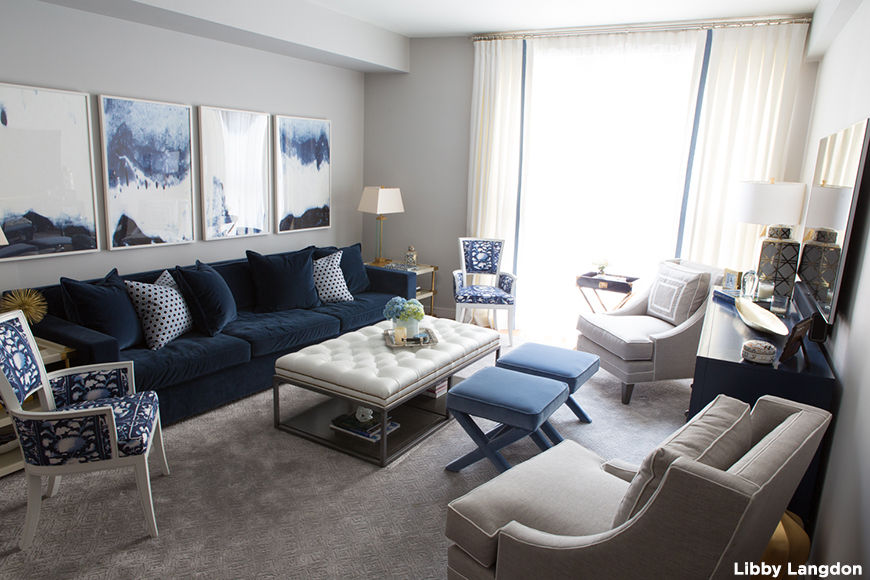 Meet and hear from these and other Editorial voices and they chat with our Industry's top talents during DDB's Spring Market.
Cover Photo by Libby Langdon Designs.