Los Angeles is experiencing an extraordinary artistic and cultural renaissance, evident through its reinvigorated creative spirit and elevated global significance. The PDC spotlights the worldwide imprint of this 'L.A.-centric' period by featuring the stories of innovators making it happen in the DDB, PDC, DCH and DCOTA's 2017 Fall Markets.
The panelists within the three relevant and insightful keynotes have 'L.A. Stories' all their own. Each perspective is different and each journey individual, but these three influencers vastly contour the current L.A. revitalization.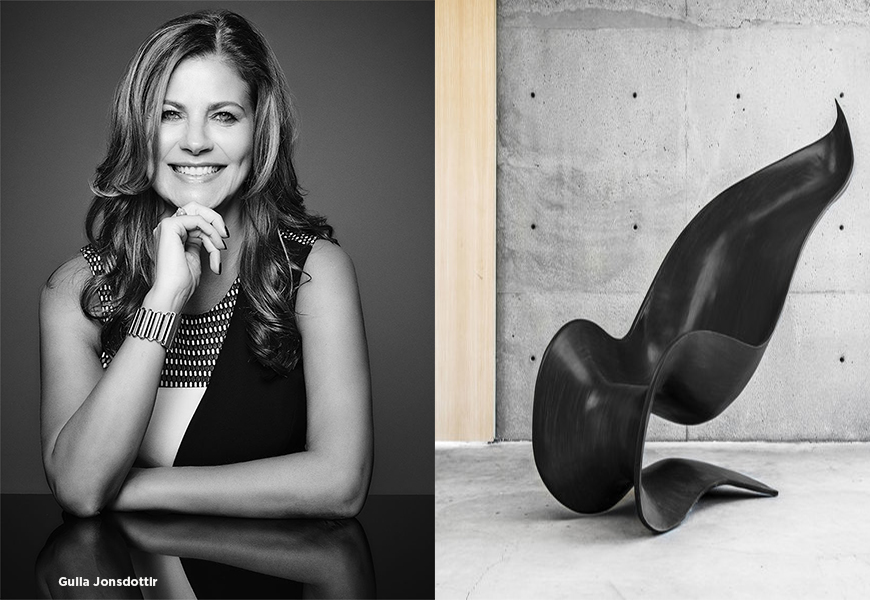 KEYNOTE: L.A. NOW: Legends, Mavericks and New Blood
Interior Designer and Architect
Gulla's Mantra: "Art is not separate from life and life is not separate from Architecture."
While this is the second time the Icelandic native has participated in a PDC Market, Gulla has a special connection to this year's storytelling theme.
At 19, Gulla left her home in Iceland and came to L.A. (and America) for the first time. She studied architecture at SCI-Arc (the Southern California Institute of Architecture) and fell in love with the city.
"The beauty of L.A. culture is that it's so multicultural and has such an international perspective. I think L.A. is special because it draws curious people who are likeminded through design, art and culture," Jonsdottir said.
After five years of architecture school, Gulla stayed to work with her first project – to help design the Getty Center with Richard Meier. Four years of working with Meier quickly turned to 20 years as an 'Angeleno' and the opening of her Los Angeles based design studio in 2009.
"I think the nature of Iceland has always inspired me with its dramatic landscape and natural elements, intertwined with the chicness of art and fashion in Europe. But L.A. was a hidden secret; a beautiful city with nice weather and actually happy people," Jonsdottir said.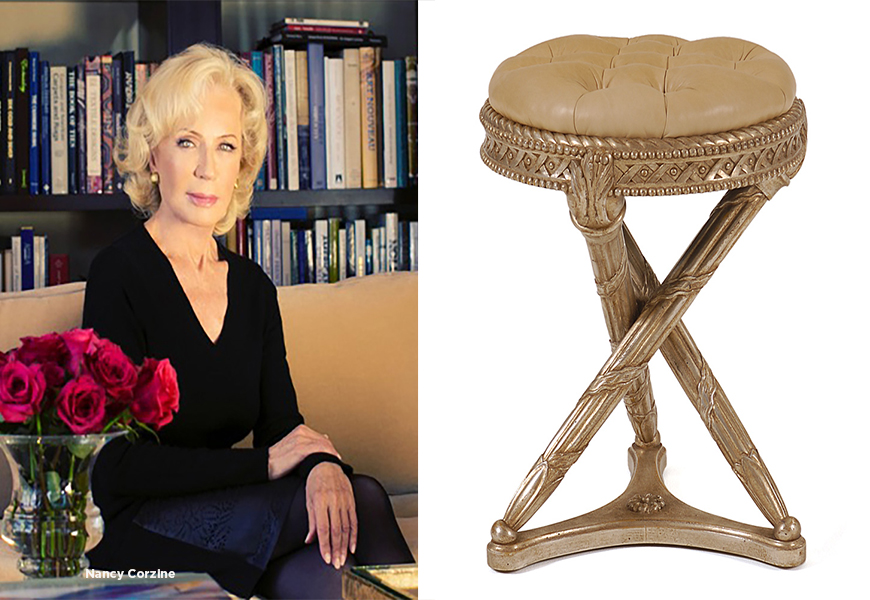 KEYNOTE: L.A. NOW: Legends, Mavericks and New Blood
Furniture and Textile Designer
Nancy Corzine is elegant and very influential. Corzine's L.A. story features a few hardships that shape her fortitude and design journey celebrating 35 years this year. She is one of those rare designers, whose taste and style seem to transcend description, offering contemporary, transitional, traditional and casual with one common denominator – luxurious simplicity.
Although born in rainy Seattle, Washington (quite literally the opposite of L.A.), Corzine has been a powerhouse influencer within L.A. and NYC. Her first factory was in San Diego and her collections are featured within showrooms across the nation. Recently, she has teamed with Clarence House in the D&D Building debuting Clarence Houses' first furniture line.
Corzine believes that it's important to give back in order to produce a fulfilling life story. Therefore, Nancy, whose mother lost her battle with Alzheimer's, devotes much of her time and financial resources to organizations such as the Alzheimer's Drug Discovery Foundation.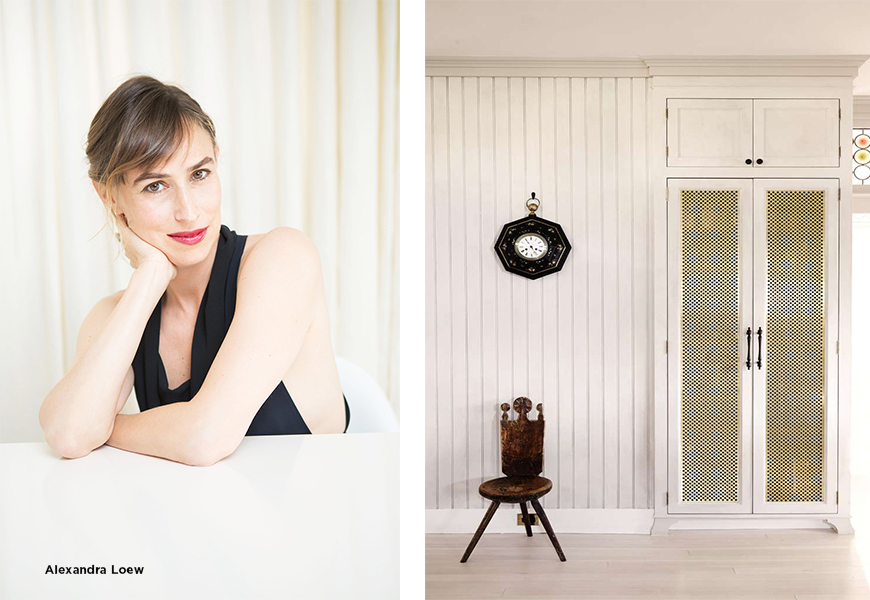 Keynote: LALA Landed: Creative Migration and Local Cultures
Interior Designer and Architect
Alexandra Loew, L.A. and NYC based interior designer and architect, can also add visual storyteller to her resume.
Alexandra Loew doesn't just tell her L.A. story, she produces it. Loew's early career as a filmmaker and later, as a scholar of architecture, allows her to bring a fresh cinematic eye to each project.
"I have an appreciation for film, fashion and design – the more esoteric the better. I approach every project – every house – like production design where the house is the central character — it has layers, history and like the most interesting people, strange and surprising influences," Loew said.
Loew's design stories reach from her offices in NYC and L.A. all the way to projects in Asia. They vary from a property setting fit for a fascinating novel in her project "The French Cowboy" to an estate design fit for a movie in the golden age of Hollywood, "The Silver Screen."
"Clients want their homes to be unique; more importantly, they should uniquely reflect their aesthetic interests. I introduce clients to works of decorative art and furniture, we identify collecting strategies around the bodies of work that they are drawn toward. It's never purely about one style or maker; it's more typically about cultivating a filter to see design through. A filter that tells a compelling story about the house and its owner," Loew said.
Loew's work is characterized by the ability to conjure worlds that "cast the spirit of the client in the best and most imaginative light."