A misty morning ushered the trade hurriedly indoors for the morning keynote, while a sunny afternoon greeted cocktail-clad guests at Kettal's sunset terrace party. The D&D Spring Market explored the pleasures of al fresco, celebrating indoor-outdoor design with an 'in' crowd and out-of-this-world conversations.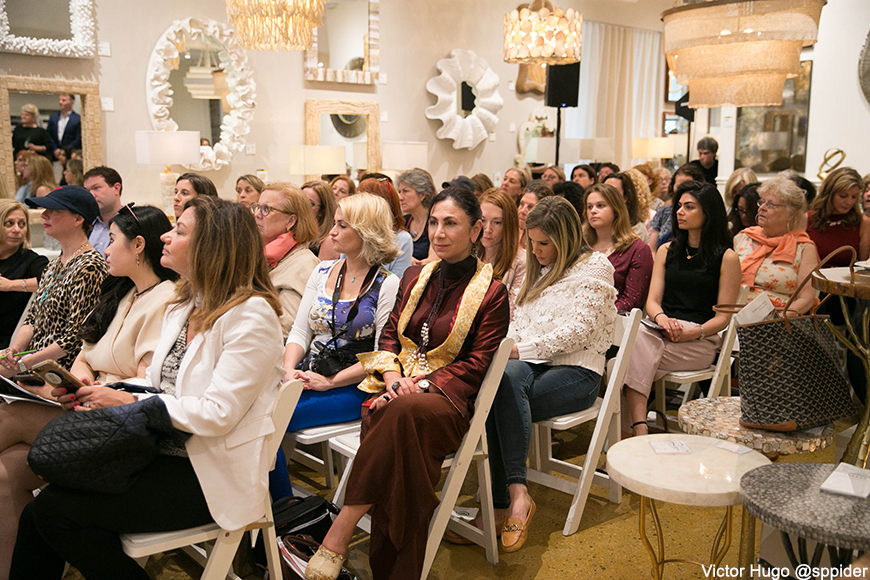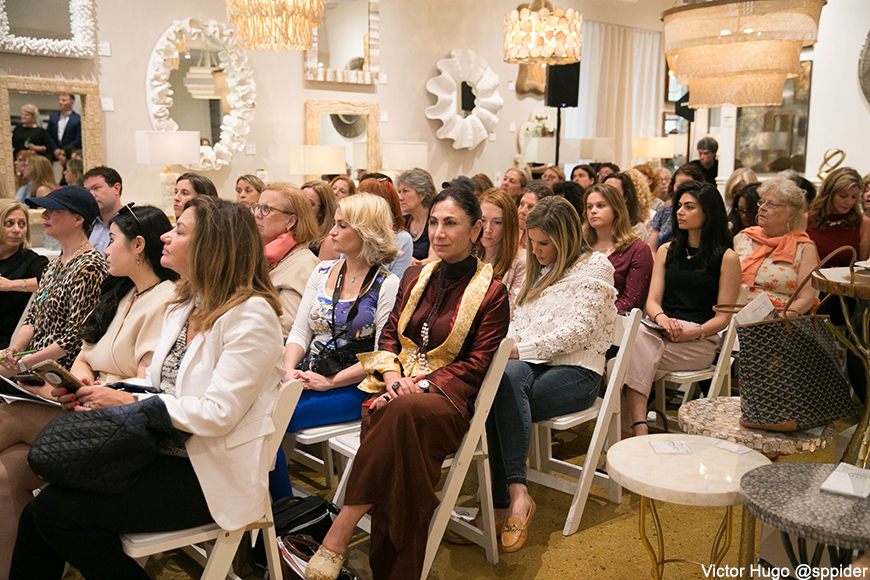 The beauty of al fresco design was captured within three Keynote Events, 14 In-Showroom Programs, four cocktail receptions, one special event and 65 open houses, but if you missed out on the outdoor fun, GDG will fill you in!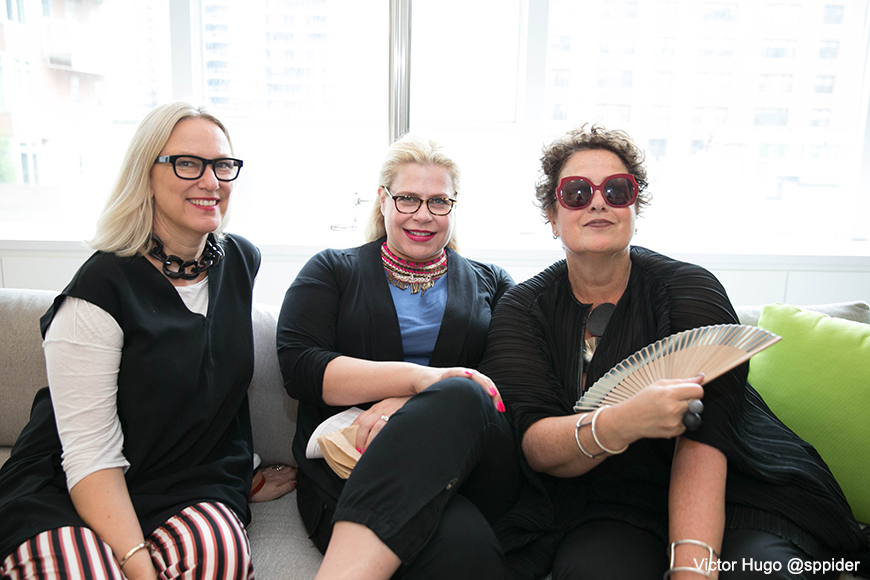 The morning Keynote "She Said, She Said," started the day off with the vibrancy that can only be described as Alexa Hampton's personality. Hampton's unparalleled design style complimented by Market newcomer and Amsterdam native, Ghislaine Viñas' bright aesthetic illuminated the presentation moderated by Cindy Allen, Editor in Chief of Interior Design. Although slightly "out outside of" the indoor/outdoor regiment, the duo dazzled sharing pro tips regarding their personal design dialogues.
For example, when designing with themes in mind try to kick out the obviously "kitsch." For example, Alexa turned to a project with Arabian Nights-shaped doorways and explained, "If I had added a big Arabian carpet and candles, it would have been too much." Sometimes less is better, or in this case, the less obvious is so much better.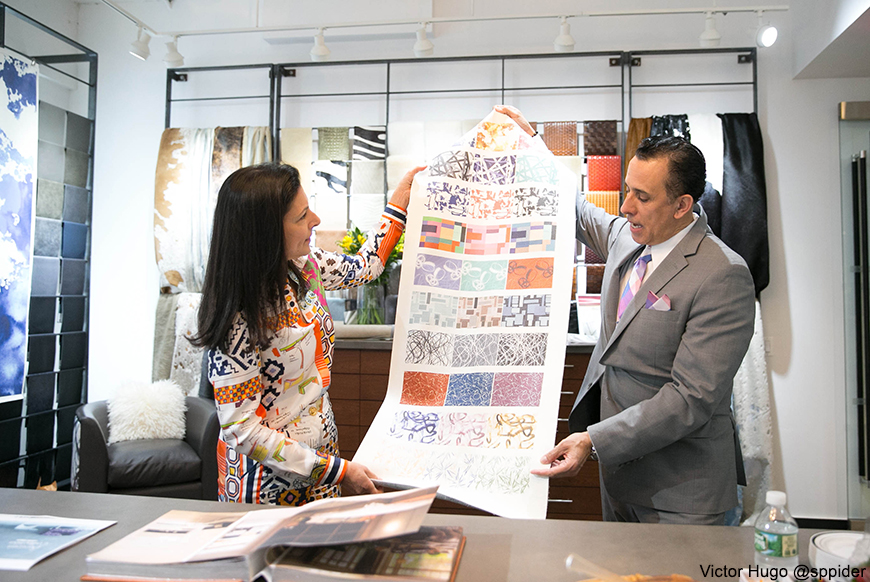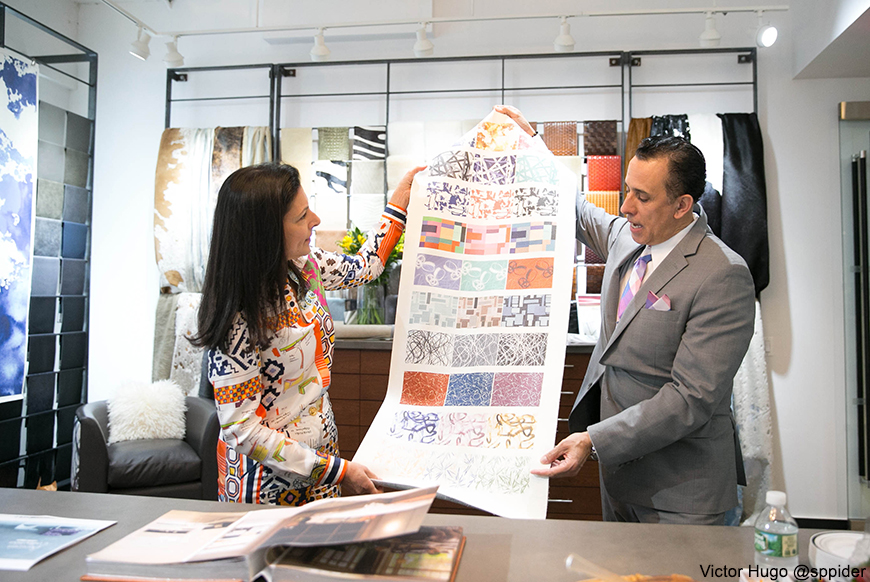 Next, we met Kips Bay Show House star Marcia Tucker in Garrett Leather for a conversation on fusing traditional English elegance with contemporary Euro influences, with the customized design solutions offered in Garrett Leather.
"It all begins with the client and who I am designing for. I like to create a story with the use of color, light, and accessories that expresses who my client is," Marcia said. "I want for my clients to walk into their rooms and say 'this is me.'"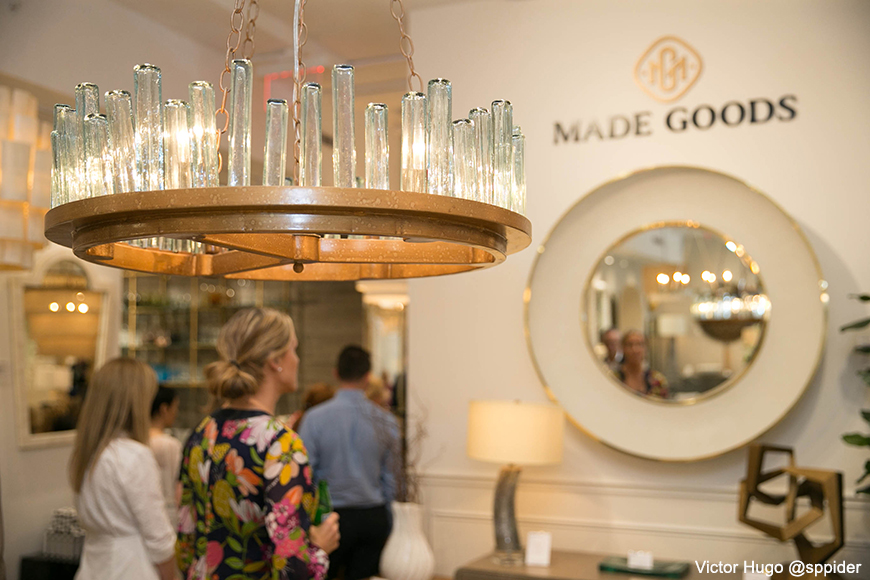 Standing room only welcomed us in Made Goods' glistening new showroom. All-star moderator and Traditional Home's Senior Design and Markets Editor, Tori Mellott discussed mother nature as a source of boundless inspiration with Made Goods Co-Founder Oscar Yague along with designers Maximilian P. Sinsteden, Catherine Olasky and Bella Mancini. From AstroTurf rooftops to floral wallpaper, not an inch of the modern home should miss out on the natural touch.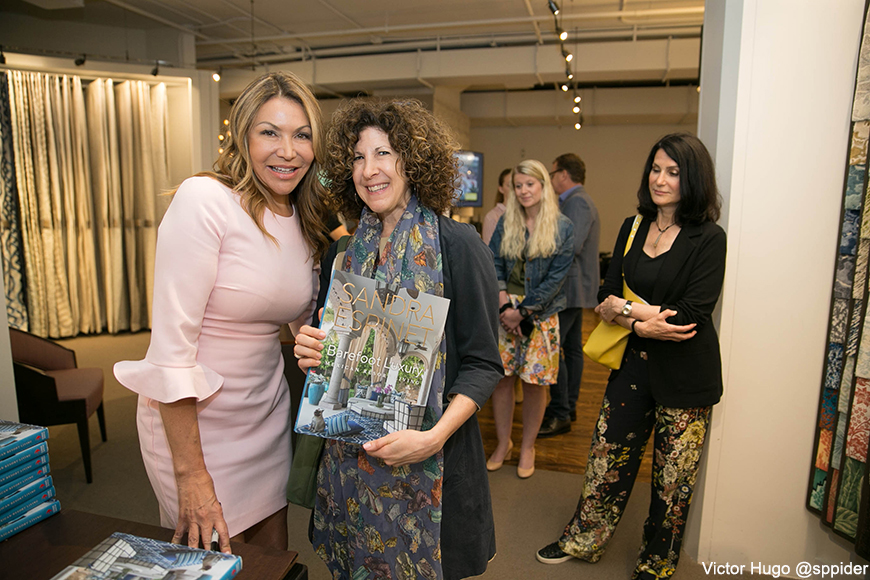 Those who suffer from wanderlust wandered into Barefoot Luxury Living hosted by Robert Allen featuring lifelong traveler, designer and author Sandra Espinet, designers Kristen McCory, Keith Baltimore and landscape architect Keith Williams. The quartet shared anecdotes and design tips for creating an at-home oasis. In Holly Hunt we joined Ingrid Abramovitch, Features Director for the Hearst Design Group and author, with fellow author and designer, Kathryn Scott, to discuss her new book Creating Beauty: Interiors. Of course, we couldn't miss a chance to grab that stellar signature after the talk!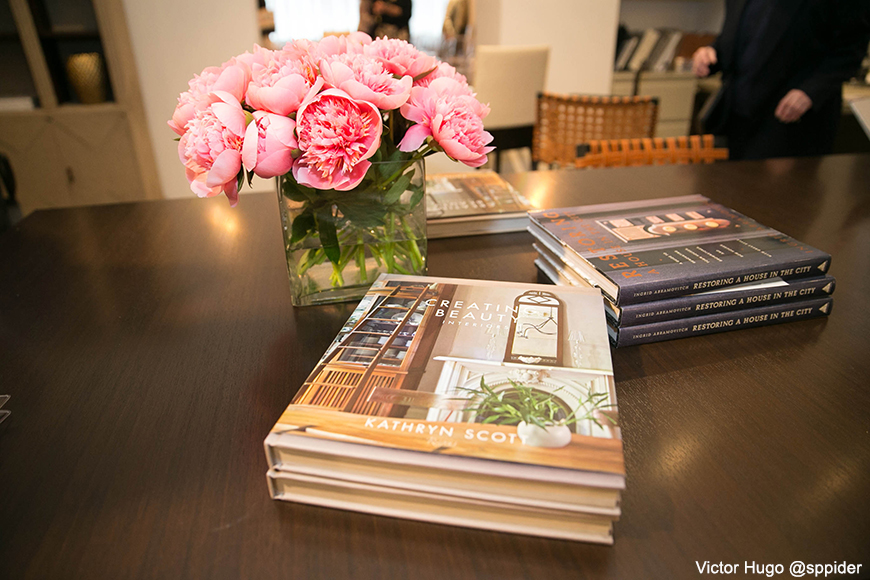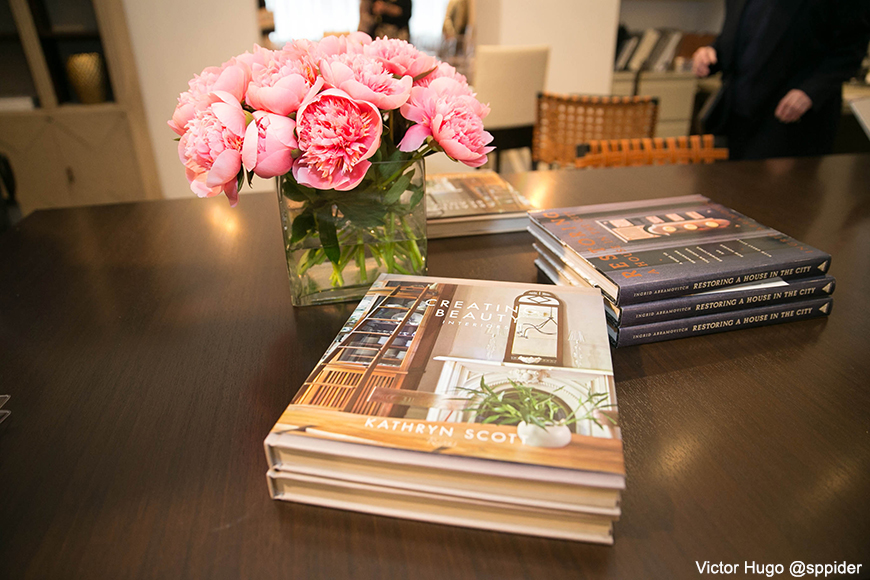 Lastly, the legendary ladies, Bunny Williams and Sally McQuillan of Raoul Textiles discussed what's next for them, and how they continue to influence the design community in a compelling conversation within John Rosselli & Associates.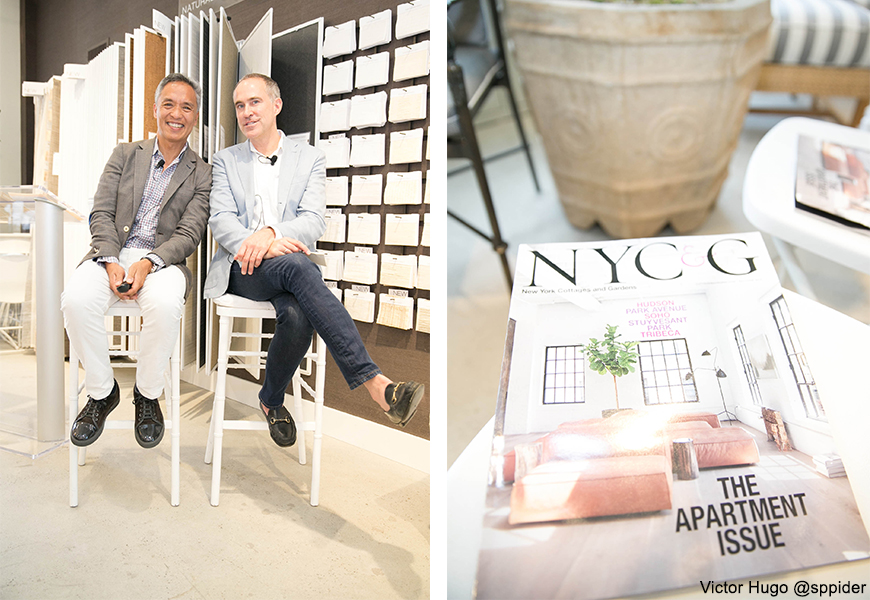 After the morning fun, the crowds cascaded to the gloriously new Michael Taylor | Jim Thompson showroom for the afternoon keynote, "Garden Design in America's Playgrounds." Leading landscape architect, Mario Nievera, whose humility matches his talent, surveyed the sumptuous gardens he has designed in the Hamptons, New York City, and Palm Beach and discussed their various similarities and differences, as well as how he successfully balances color, light, form, texture, and detail.
"It's hard to describe the process, but its very similar to how interior design professionals work," Mario explained to NYC&G's Editor in Chief and moderator, Kendell Cronstrom. "We try to combine all those elements into the finished project, but we are also working with nature. Which is hard to control!"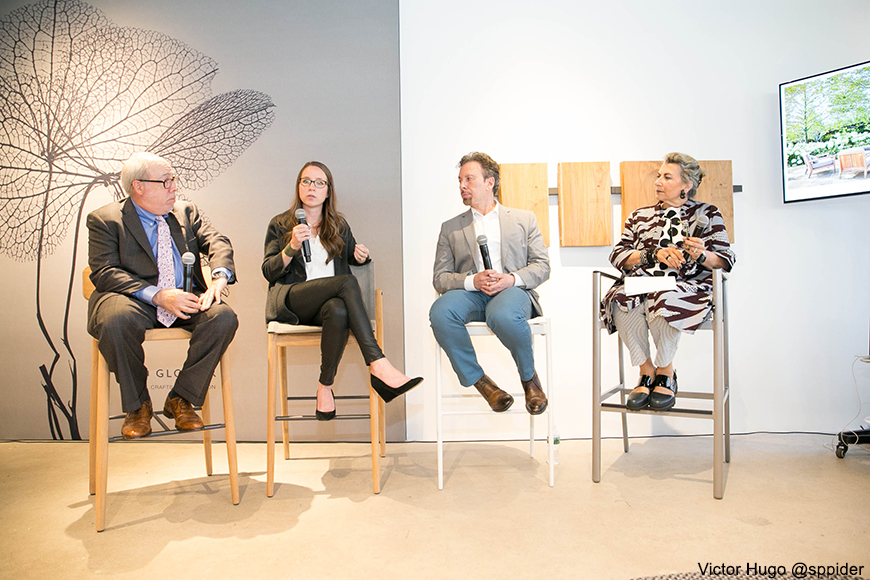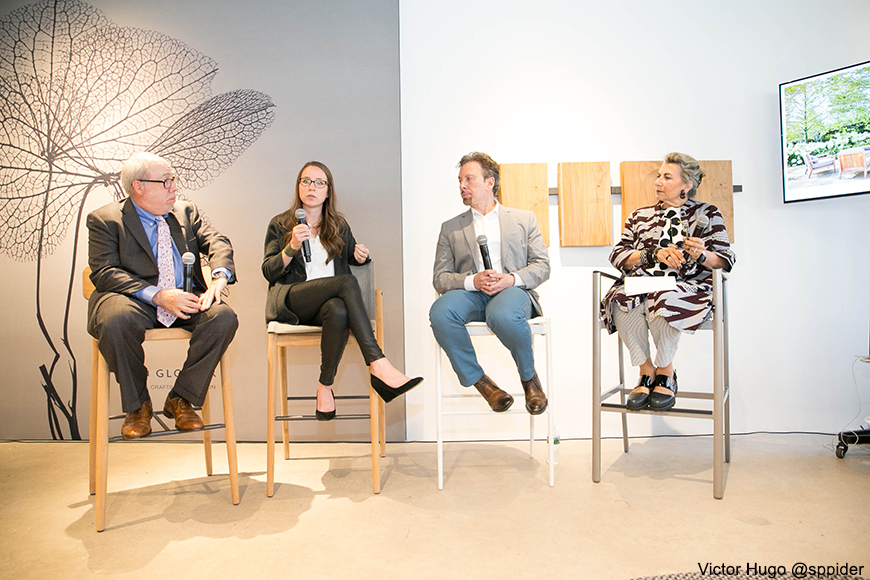 The day rolled on with non-stop programming between 2:10 – 3:00 PM. Renowned designer, Barry Dixon described his 'through the window' design approach in Fabricut, while prominent designer Joe Nahem blurred the lines between outdoor/indoor spaces discussing revolutionary innovations with Sunbrella's Design Director, Emily Cosgrove, Moderator and Award-winning designer and creative director, Sherri Donghia and Edmund Hollander, founder of Hollander Design Landscape Architects within the recently unveiled Gloster showroom.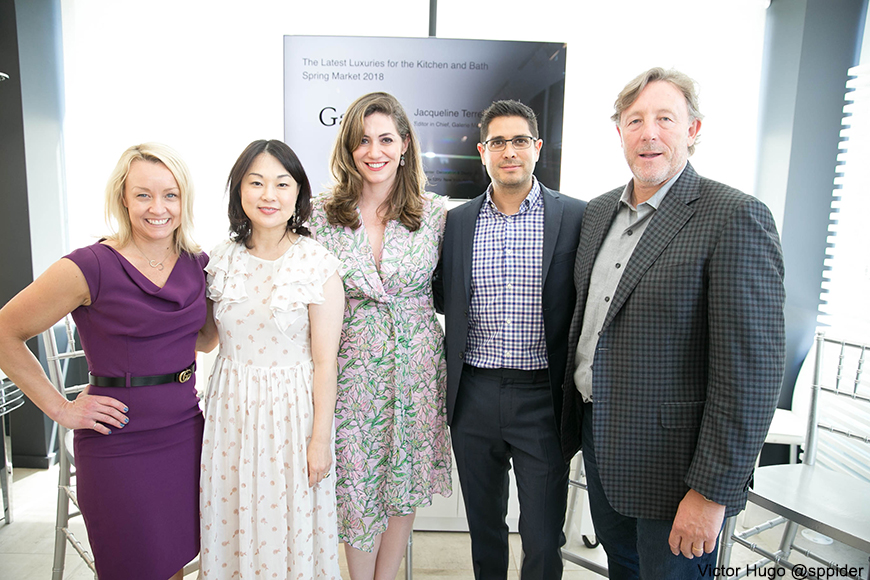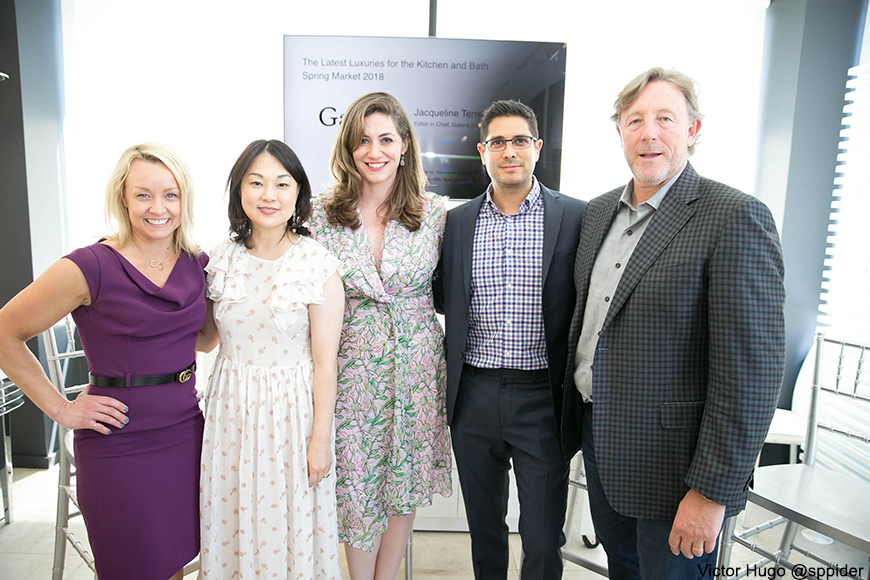 Within the hour, THG Paris Design Center examined the latest luxuries for kitchen and bath with the new Editor in Chief of Galerie, Jacqueline Terrebonne, owner and designer of the eponymous kitchen and bath designs, Christopher Peacock, Cambria's Senior VP of Business Development/Director of Design Summer Kath, interior designer Young Huh, and THG Paris North American Director Pedro Uranga.
From 3:00 – 4:00 PM, Scalamandré embraced nature with the latest collection showing presented by Lorraine Lang, VP of Design and Sumitra Mattai, Senior Design Director. In Power Plants: Bringing Bold Al fresco Style Indoors House Beautiful Senior Editor, Kathleen Renda hosted an info-packed discussion in the Style Library showroom regarding major style risks when bringing the outdoors in. Designer and House Beautiful Contributor, Libby Langdon sat alongside UK-based Harlequin designer Louise Collis and 'next-wave' designer Jean Liu, dishing the dirt on all things outdoor.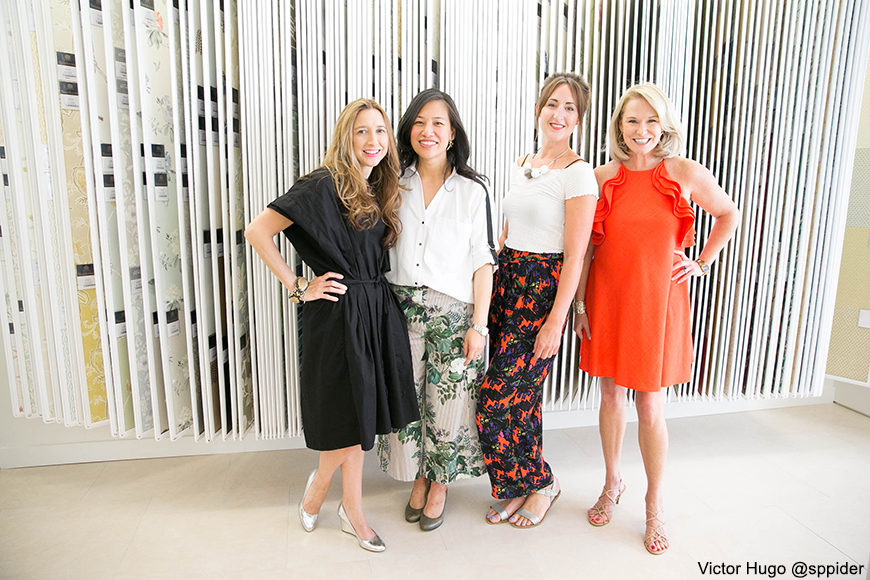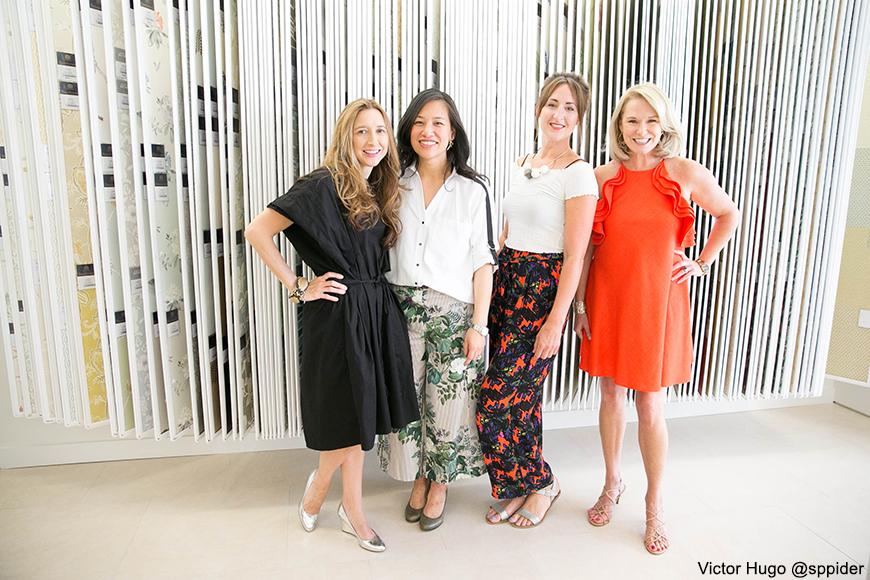 "I think people are seeing that when they design an outdoor space you don't have to buy everything in 'sets' and all the cushion fabrics don't have to all be the same, you wouldn't do that inside your house so why do it outside," Langdon explained.
From Parlor to Patio in Vaughan Designs explored the fascinating and very challenging world of outdoor lighting with the brilliant designer Caleb Anderson of Drake/Anderson and DDB Stars of Design recipient Janice Parker of Janice Parker Landscape Architects.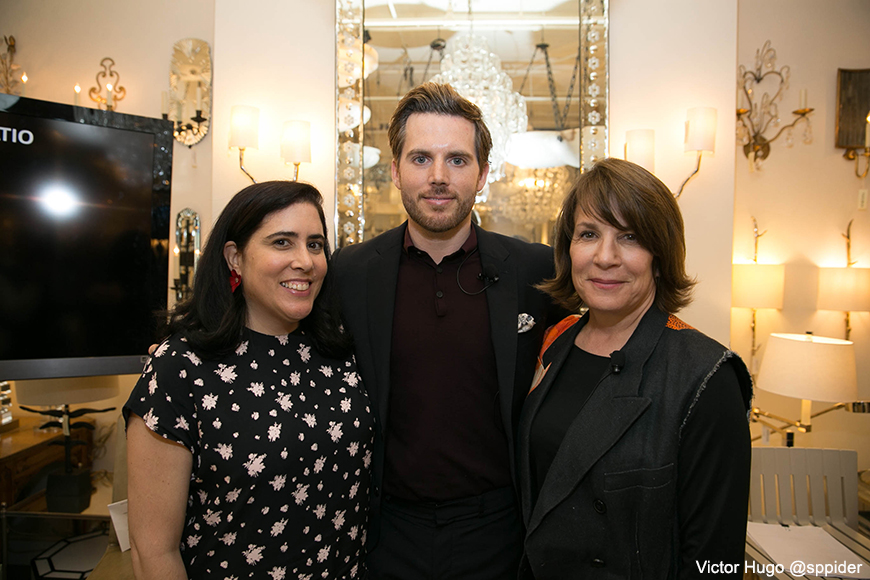 "It is imperative to consider the exterior as it is a backdrop and connected to the interior – it is all part of the story of a house," Anderson said.
Next, we read up on iconic gardens, as we joined author Janelle McCulloch, AD100 designer Jeffrey Bilhuber and Jeffrey Caldwell, AD's Director of Editorial Projects, as they explored how the creative work of celebrated fashion and design tastemakers influenced inspiring private gardens.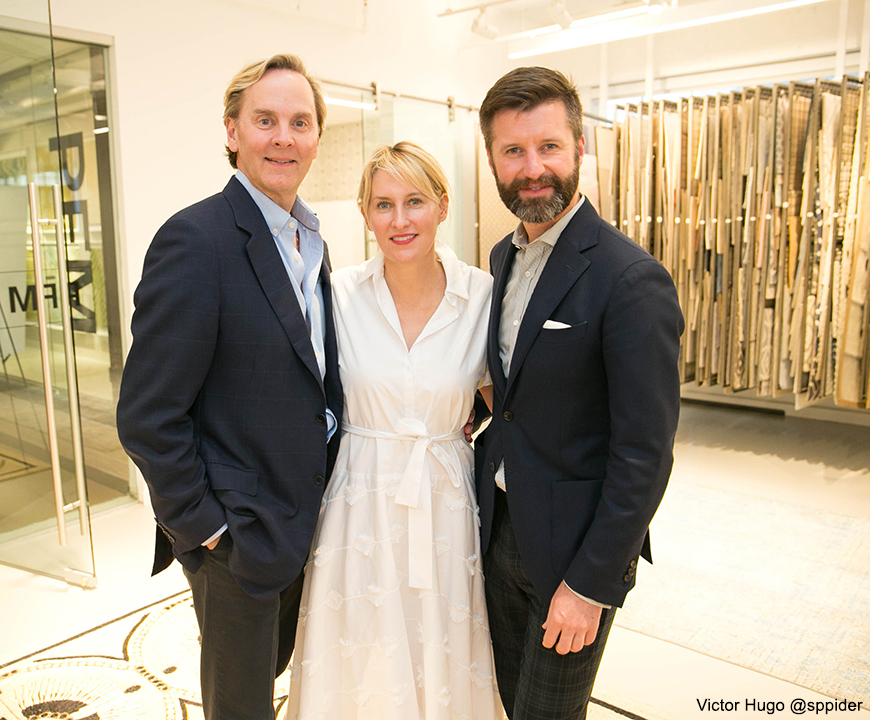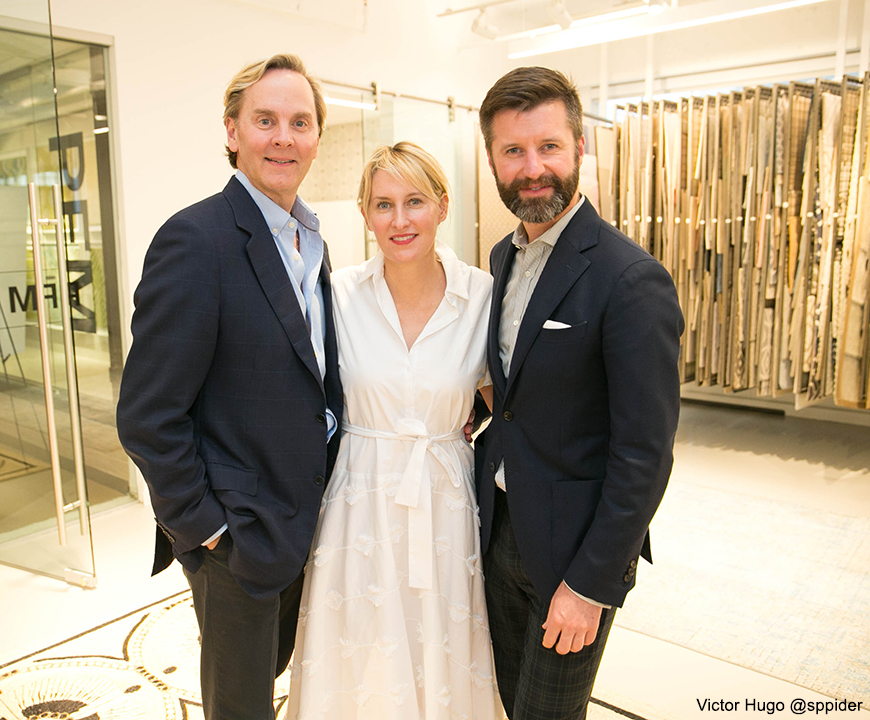 "So many of us are seeking sanctuaries now; places to escape the pressures of work, city, and deadlines. Many of us naturally gravitate to the outdoors for a fix of 'green' and fresh air, and so our exterior spaces have become as important as our interior ones," McCulloch explained.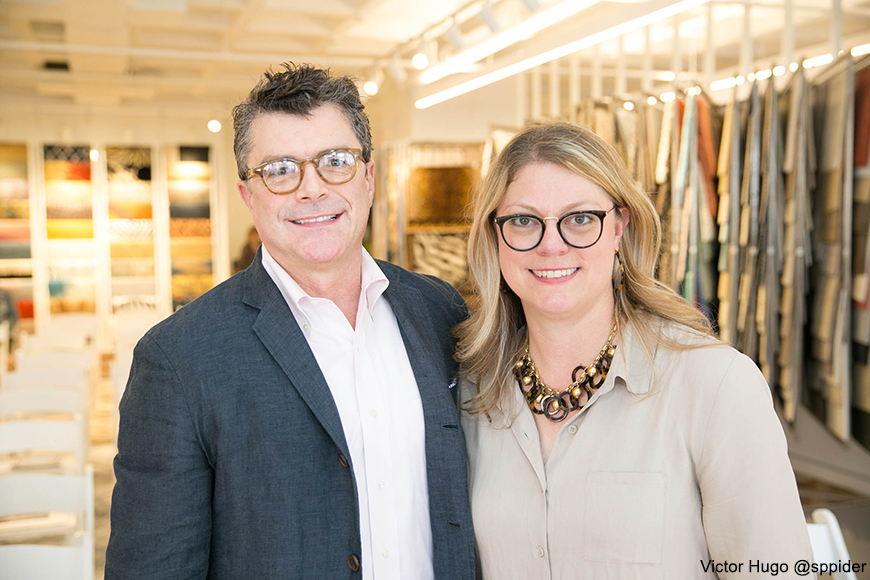 Before the champagne could be popped, the Spring Market had its last, but definitely not least, Keynote, "Familiar Motifs, Modern Forms." Interior designer Thomas O'Brien brought his modern view on classic design into the al fresco as Traditional Home's newly minted Editor in Chief, Jill Waage, interviewed Thomas about the sources of his inspiration and his unique vision for outdoor/indoor design, within Patterson Flynn Martin's airy and sunlit space.
Waage called herself, "a true fangirl, talking to a long time idol," as O'Brien introduced his first outdoor furniture collection outfitting patios this spring, Thomas O'Brien for PFM.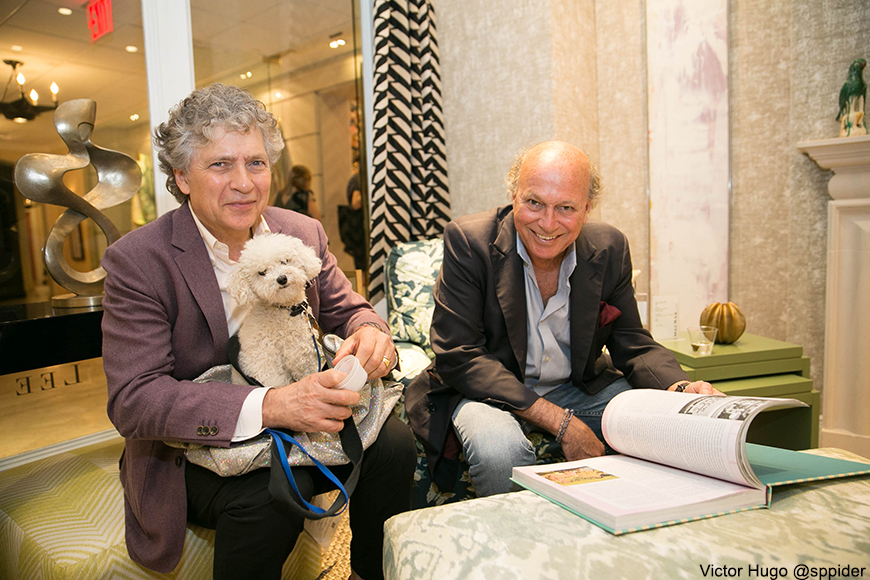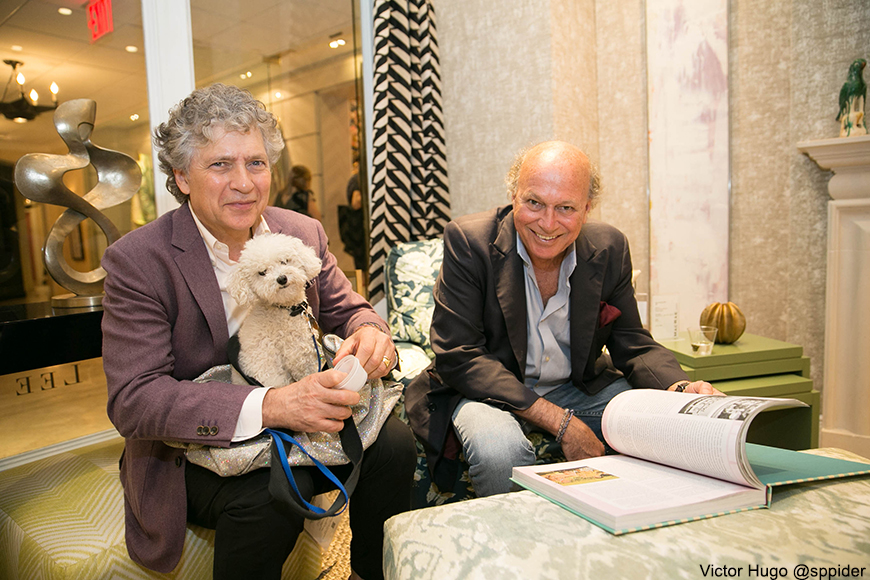 Fun and informative programming continued with a side of cocktails in Brunschwig & Fils and David Sutherland's Cocktail Parties. In Brunschwig & Fils the family of the Baron de Cabrol shared Beautiful People of the Café Society: The Scrapbooks of the Bardon de Cabrol which chronicled the glamorous world of the cosmopolitan café society from 1937-1960. Within David Sutherland distinguished textile designer and photographer Martyn Thomson and Hearst Design Group Executive Director of Home Furnishings Karen Elizabeth Marx debuted his namesake collection for Perennials Rug to a lively and interested crowd.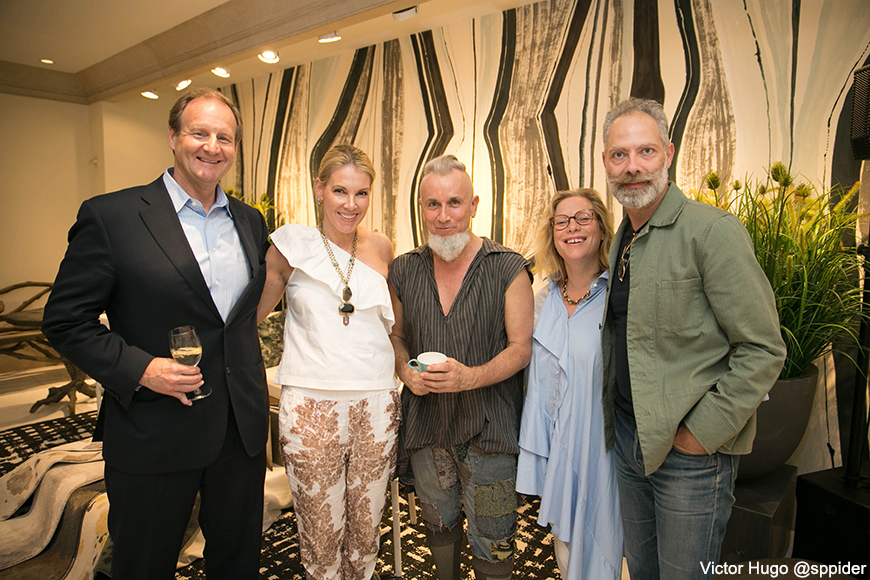 We joined the always lively Lladró for a cocktail fête featuring their latest lighting and décor objects, including the new "Light & Scent" collection of small lamps, votives, and home fragrances. Additionally, a new collection of side tables with intricate porcelain elements was debuted.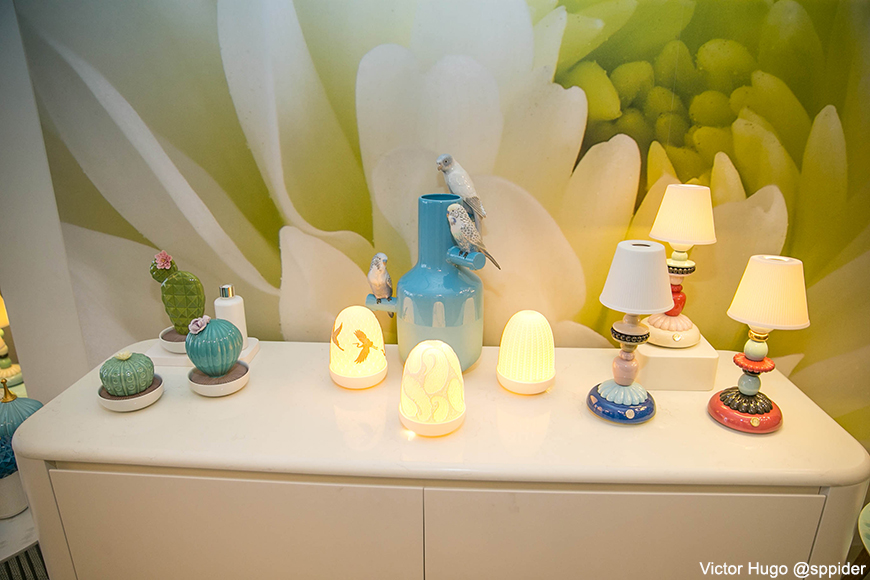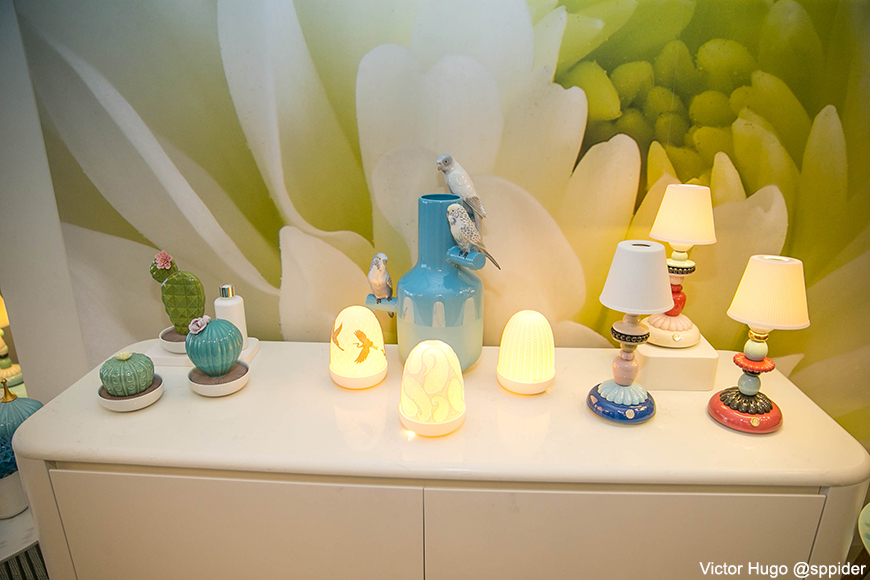 Finally, the sangria was sipped and savored in the grand opening cocktail party in Kettal's Sunset Terrace Party. The luxury outdoor furniture home known for its functional and beautiful designs, offered its own seamless transition of indoor/outdoor for Market guests to enjoy. Cheers to a successful Al Fresco celebration!