As part of Fall Market celebrations, Pacific Design Center debuted new showrooms and product introductions to launch the autumn season.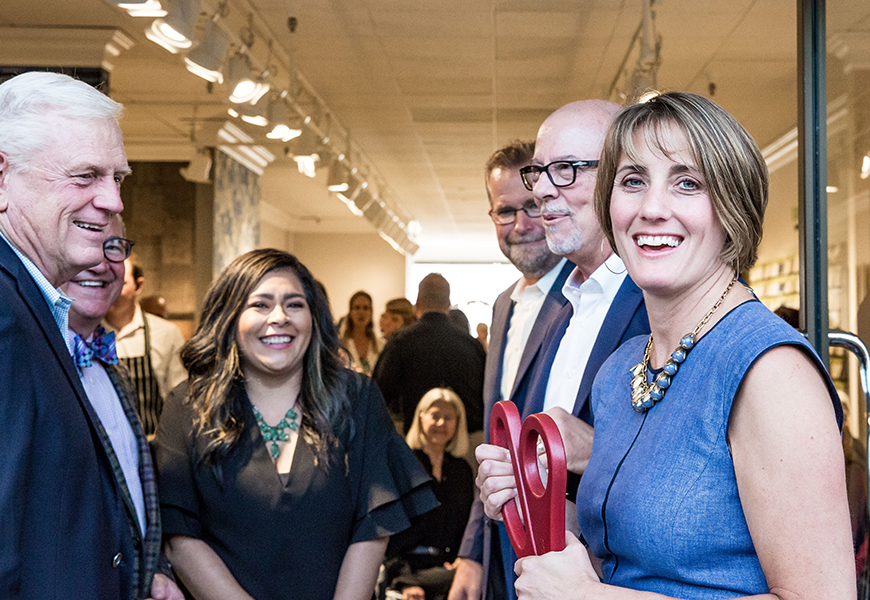 Jumping right in- Arte previewed a new Takara botanical wallcovering collection featured in their recently opened showroom in partnership with Thibaut and Egg & Dart. The brands are proud of the showroom's knowledgeable team, thousands of unique fabrics, and its "One-Stop Shop" reputation, as they unveiled their collective space during Fall Market with an official ribbon cutting.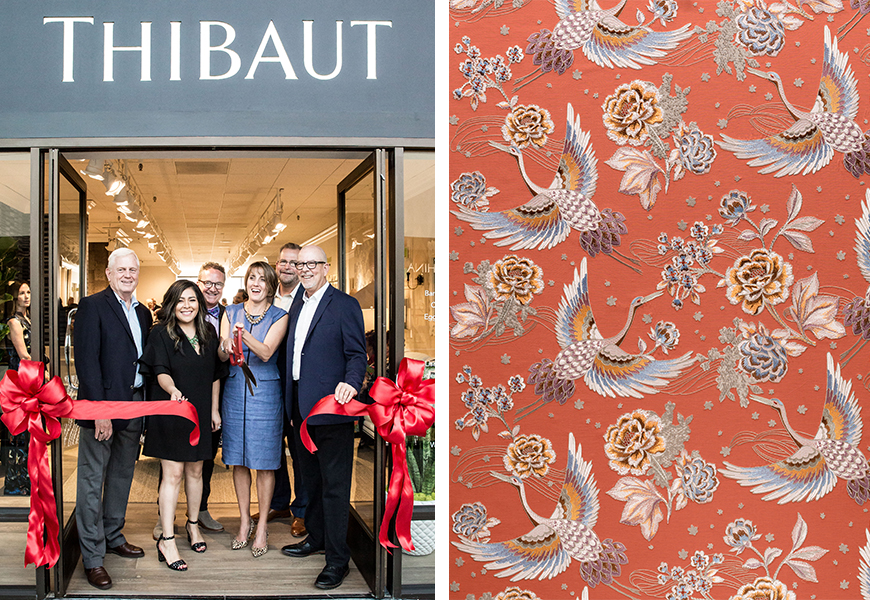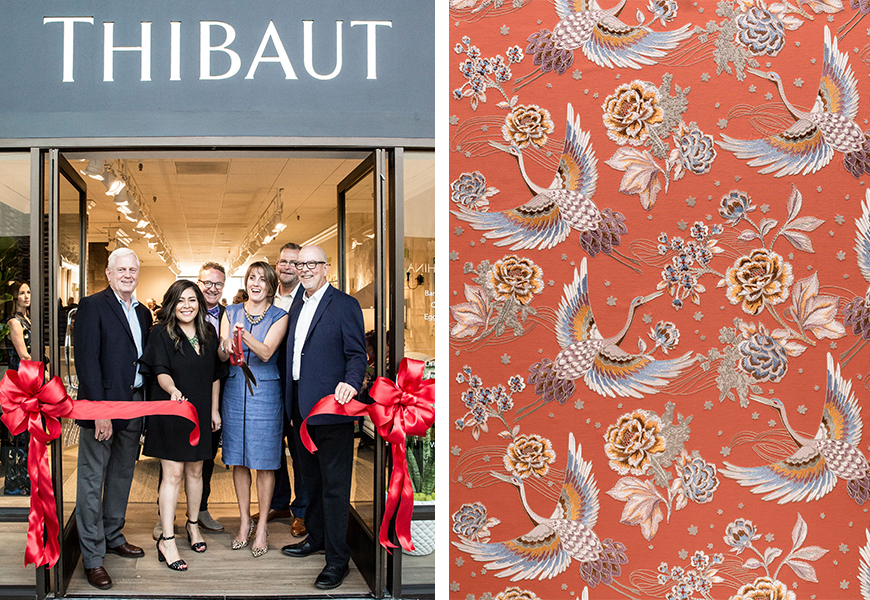 (From left) The unveiling of the new Thibaut + Arte + Egg & Dart Showroom and the Arte Takara Botanical Wallcovering
Radiant colors and durable materials are the stories with the latest Fall collections. The new Innovations Collection 'Facet' juxtaposes natural and metallic features, highlighting gleaming textured resin and wood veneers that are flexible and friendly to touch.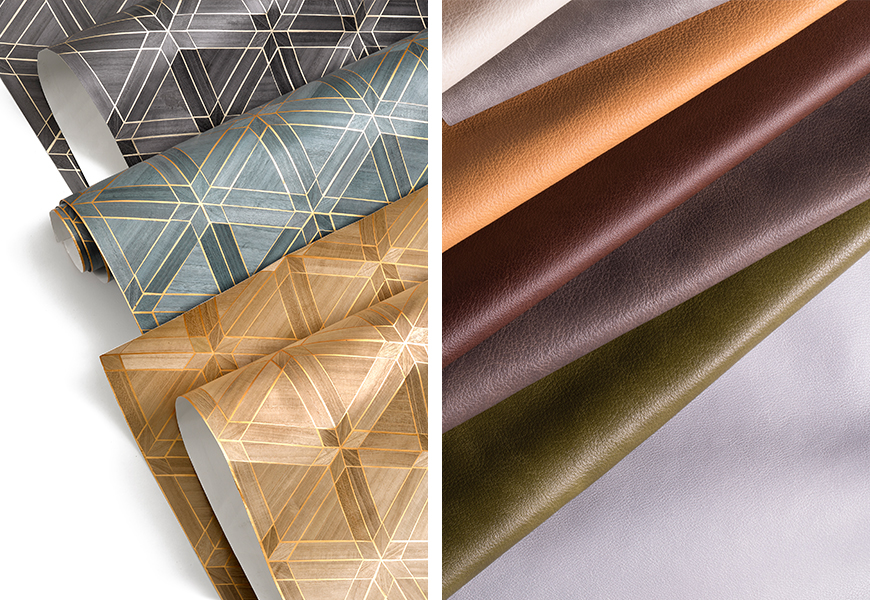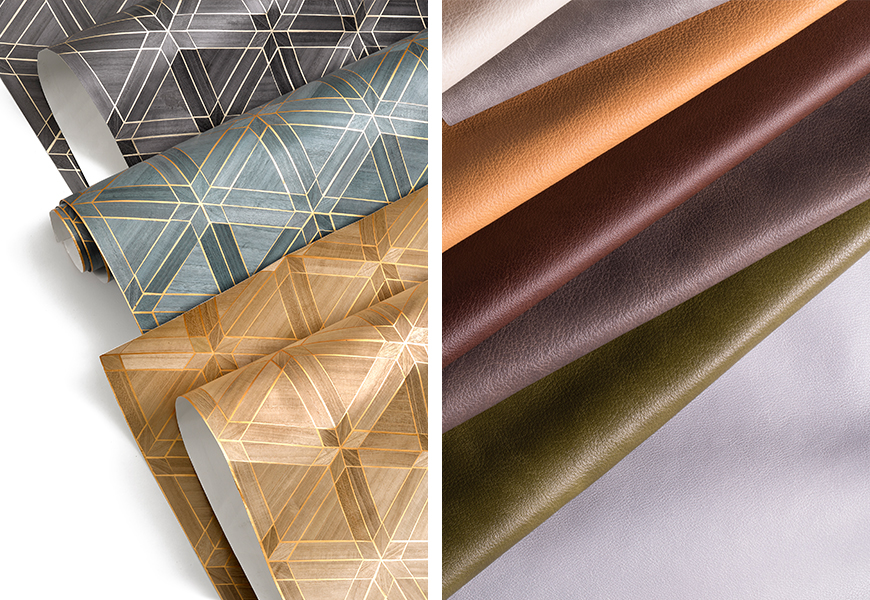 (From Left) Innovations 'The Fall Collection' and Edelman Leather 'Stella' Collection
The new Edelman Leather 'Stella' Collection encapsulates dynamic dependability with its 34 vibrant color options and high-performance fabric, nicknamed the latest star in the Edelman galaxy of superb leathers.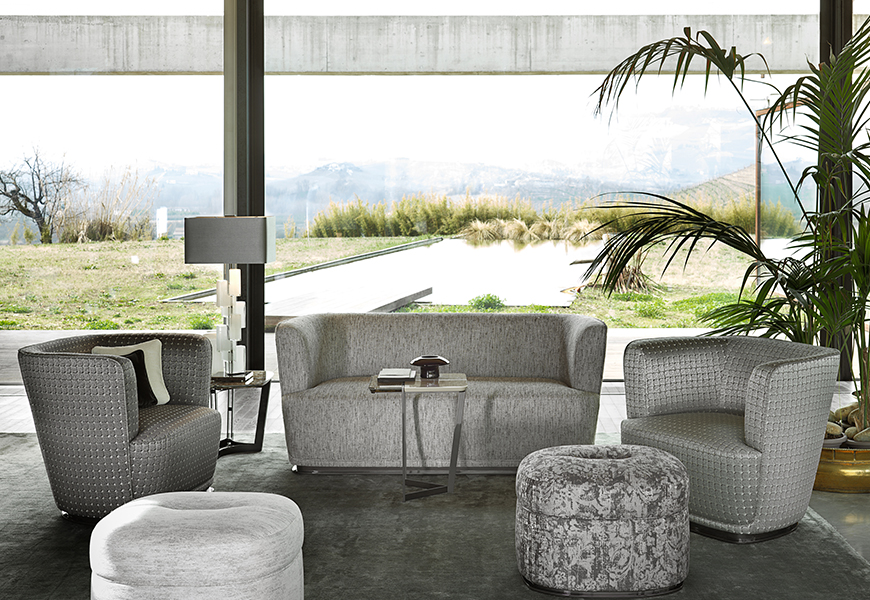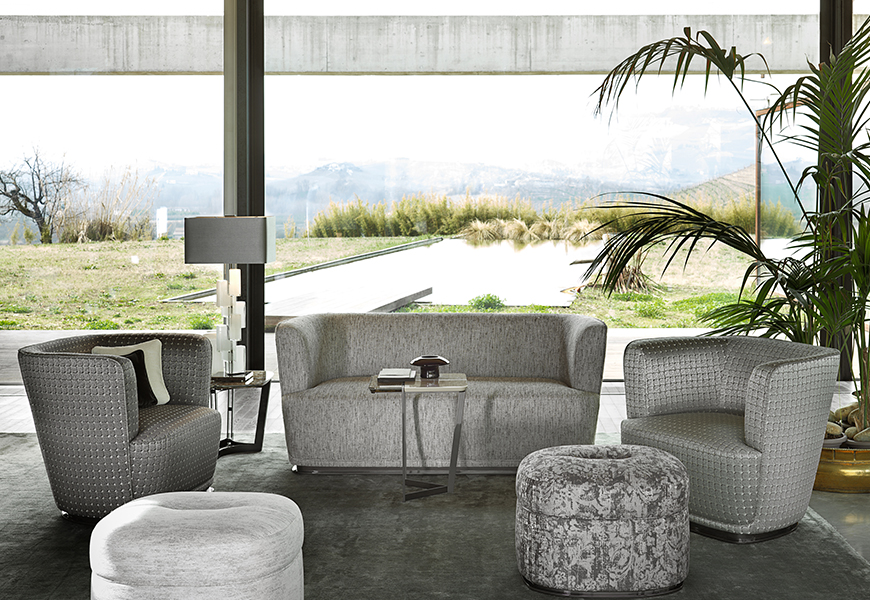 (Above) Rubelli Studio 'Cincetta' Collection featured in Donghia
The sturdy and stylish fabrics of Rubelli Studio's new 'Cinecitta' Collection translate seamlessly into residential and commercial settings. Visit Donghia to see more fabrics from this forward-thinking line.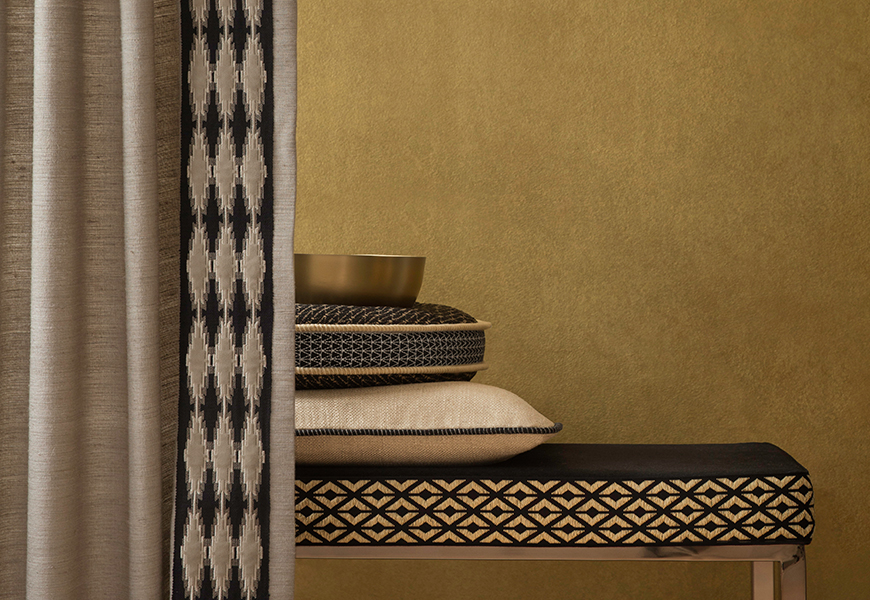 (Above) Samuel & Sons 'Artesania X' Collection
Inspired by artisan textiles in Mexico, interior designer Laura Kirar created the 'Artesania X' Collection for Samuel & Sons and it's unifying, worldly designs are worth exploring.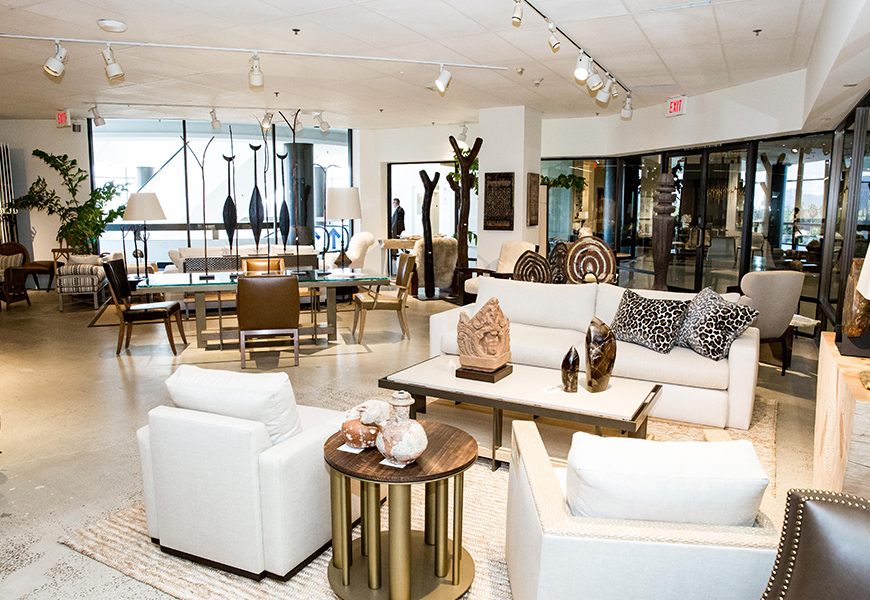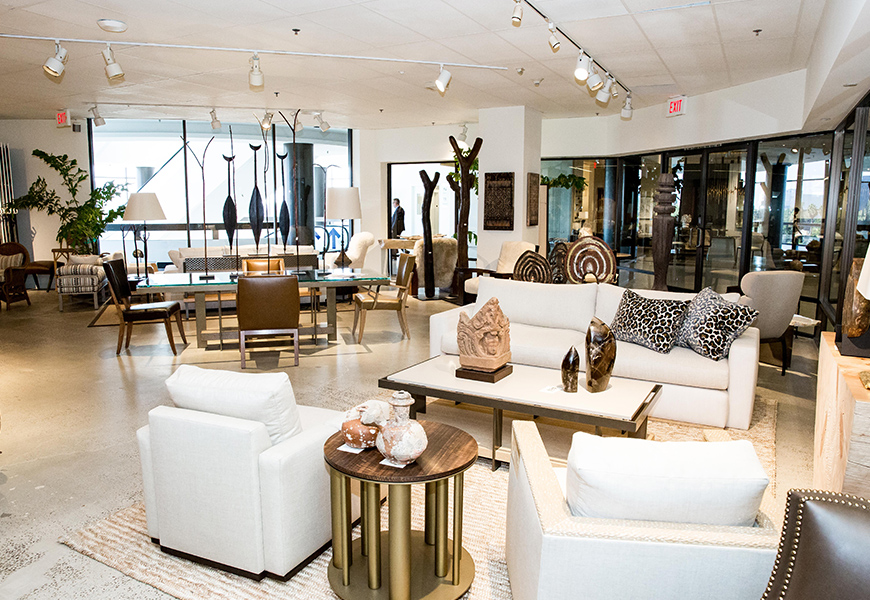 (Above) New PDC Mimi London Showroom
Mimi London has moved and expanded! Celebrating 40 years in business, Mimi London is thrilled to display fresh and environmentally responsible pieces in their new spacious showroom. With their natural aesthetic and innovative brand values, Mimi London continues to be a leader of "relaxed-shoulder" luxury in the design industry.
For unique art pieces, make your way to Kneedler Fauchère to admire the carefully curated paintings by French sculptor and painter Aude Herlédan, whose work is greatly influenced by Africa. Herlédan's artwork complements the organic aesthetic of Erden rugs that the showroom also represents.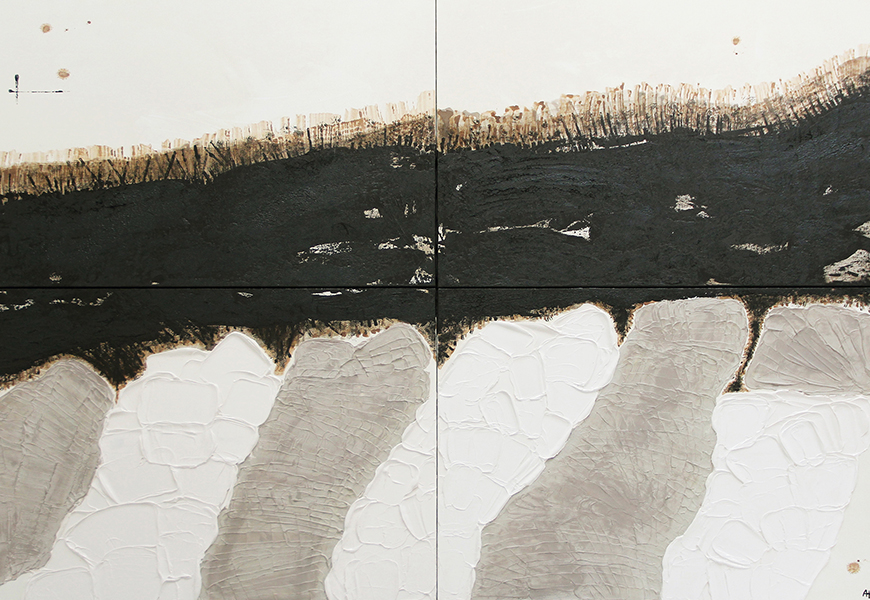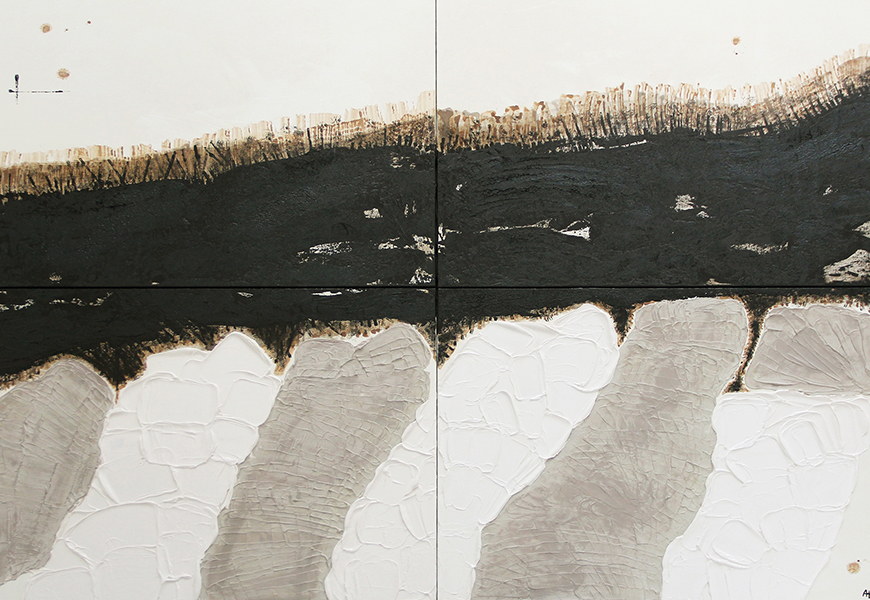 "Memory of the Earth" by Aude Herlédan
Innovative illumination choices are one category of cutting-edge PDC products coming to light this fall. Delta Light's new 'Superloop' Collection offers versatility in shapes, technologies, installation methods and application, available at Audio Video Interiors.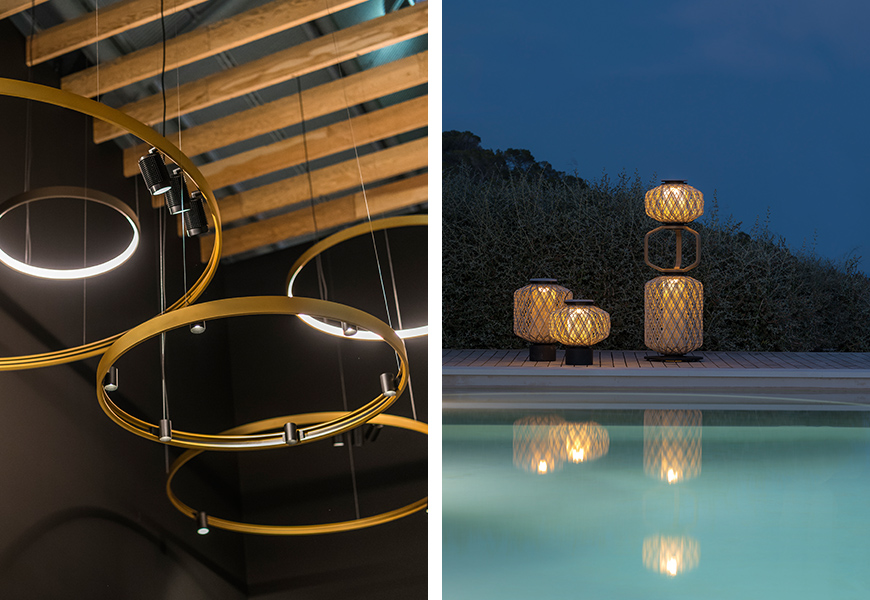 (From Left) Delta Light's 'Superloop' collection and Dedon's 'The Others'
Featuring variety in color, shape, and arrangement is DEDON's 'The Others' Collections of artistic and architectural hand-woven lanterns, a sculptural, sophisticated set of decorative art pieces that take on the appearance of illuminated bodies.
To read more about PDC product technology, collections and collaborations, review the PDC Market Content Newsletter here. You can also scroll through all of the PDC showrooms here.