By joining forces, storied UK fabric brand, Morris & Co and Swedish clothing brand, H&M execute the perfect modernization of archival prints from the mid-19th century–prints that once dressed rooms, now dress people.
With their trend savviness and focus on accessibility, H&M was the perfect launch pad in the preservation and revival- not a makeover- of William Morris's original designs.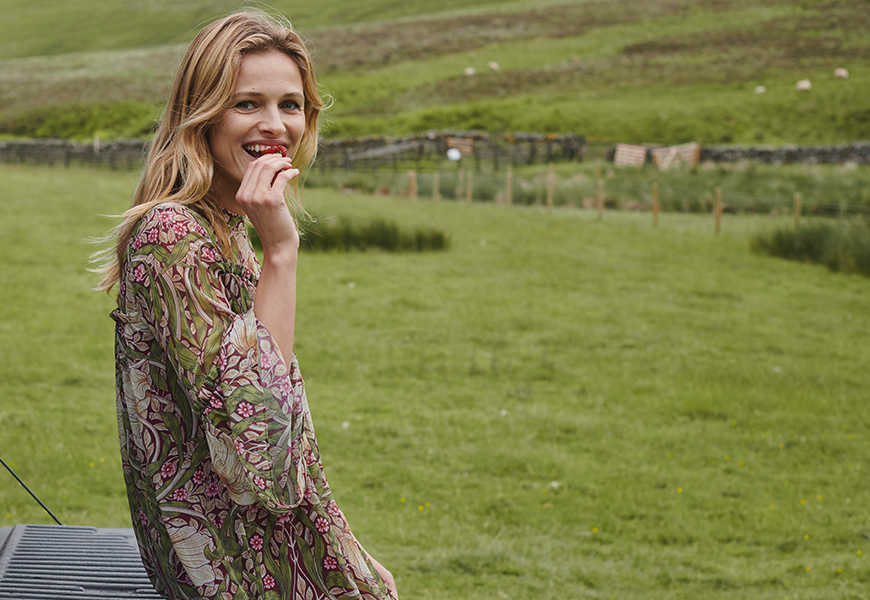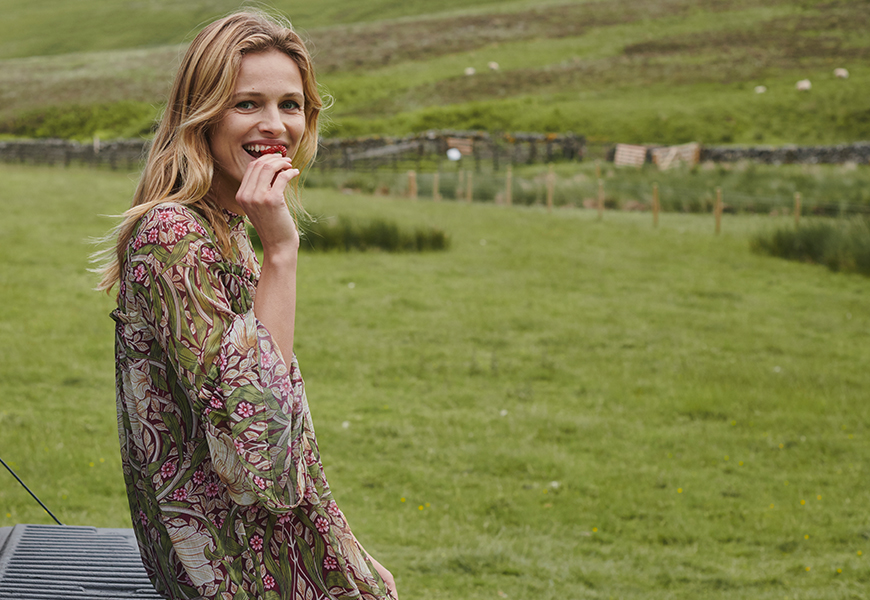 The Autumn 2018 collection offers a variety of clothing items from the chosen prints. Claire Vallis, Morris & Co. Style Library Design Director is thrilled by this complimentary experience.
"We were delighted when H&M approached us, as they have had great success recently in translating high fashion brands into more accessible fashion items, so we knew that they would be sensitive in their treatment of these iconic patterns. Our design team and theirs worked closely together to ensure that the print-marks were beautifully executed. Their team are the experts in how the pattern fits the garments so there was a great synergy."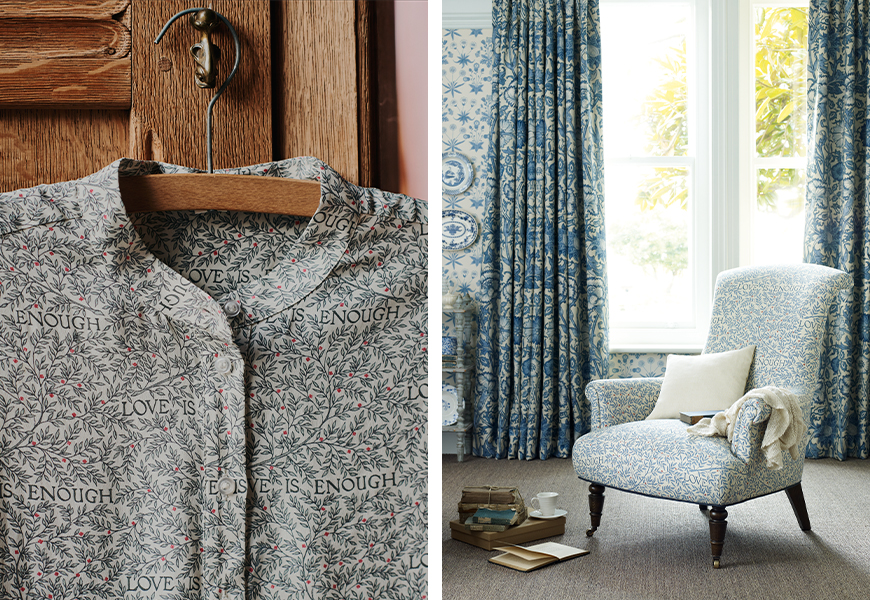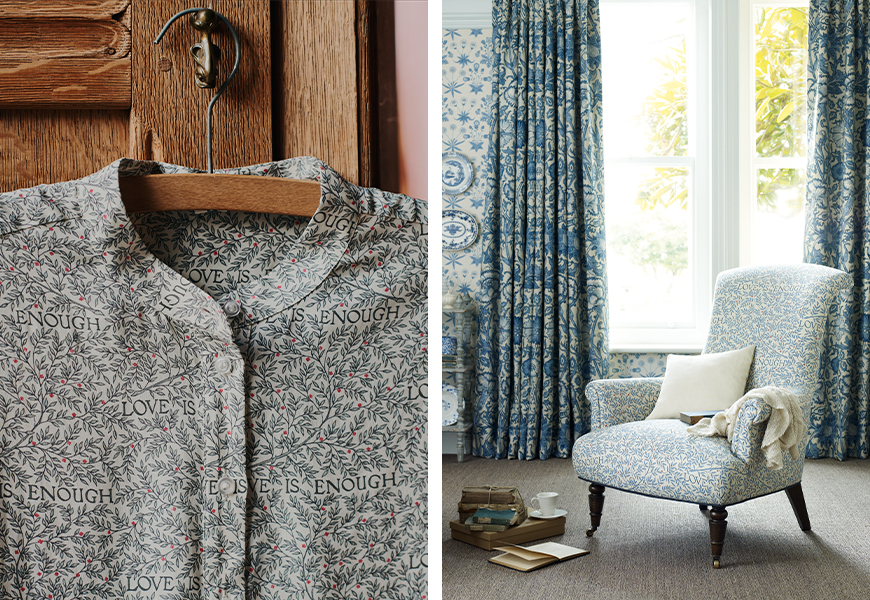 William Morris, founder and head designer of Morris & Co. in 1861, was a grand influence during the Arts & Crafts Movement. He produced work in many creative facets including poetry and typography, which is even more of a reason to bridge the creative worlds of fashion and interiors. GDG asked Vallis why she thinks the fashion and interior industries are collaborating now more than ever.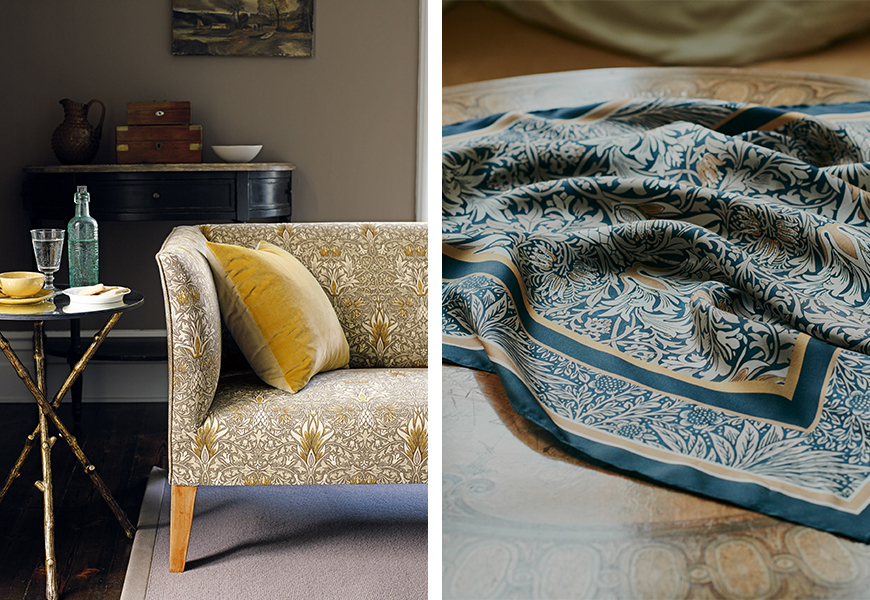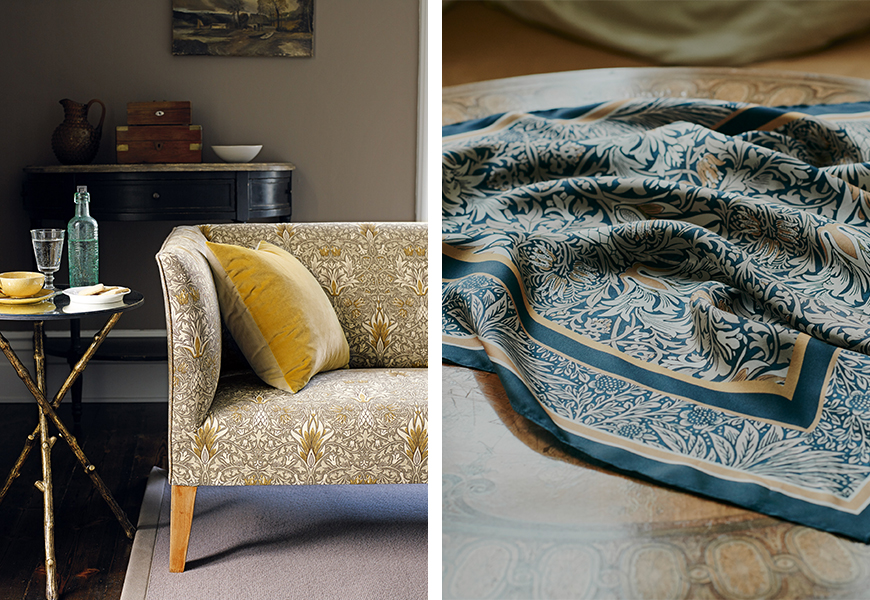 "Our industries used to be quite separate, fashion is fast-paced, whereas interiors used to be more of a considered buy, with products needing to be more timeless as they stayed in the home for longer. Historically interiors looked to fashion for trends, but in recent times this works both ways. With over 158 years in the industry, we recognize that good design is simply good design and when experts work together they can translate beautiful patterns across different mediums to great effect."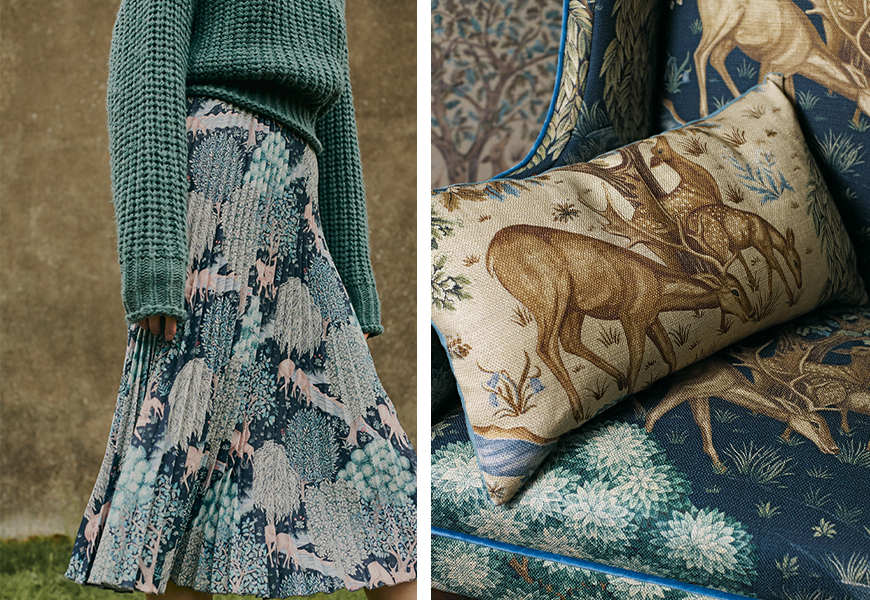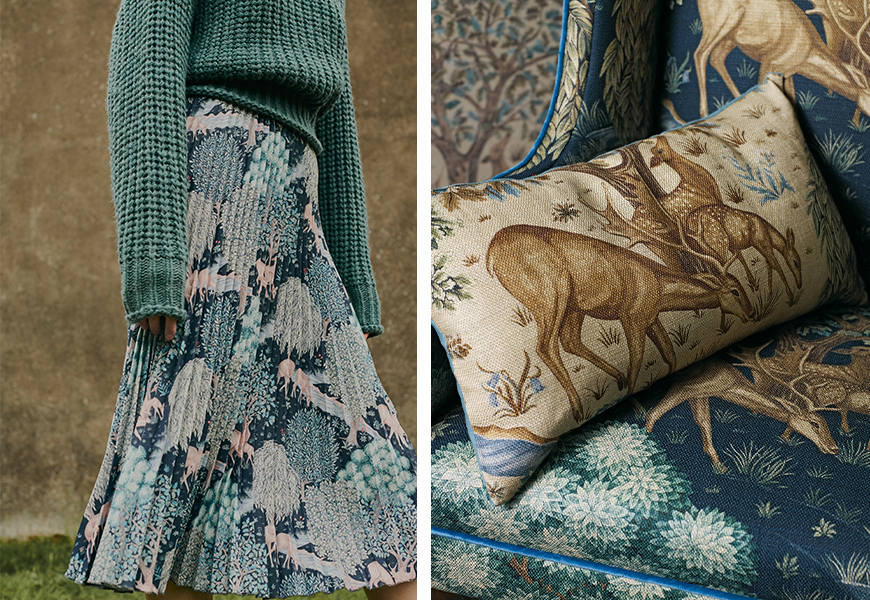 (Above) The 'Brook' pleated skirt
One of Vallis's favorite pieces from the collection is the 'Brook' pleated skirt, which was inspired by Morris & Co. original tapestries, in how it looks and it hangs. This creation of this pattern took three months to paint and was a "real labour of love," according to Vallis.
Vallis and her team have been eager to unveil the love-filled collection, which hits H&M stores today.
"The patterns of William Morris have never been more popular, and we are excited to be able to bring his patterns to a wider fashion-conscious audience across the globe, but especially the United States where William Morris designs are growing in popularity every day," Vallis said.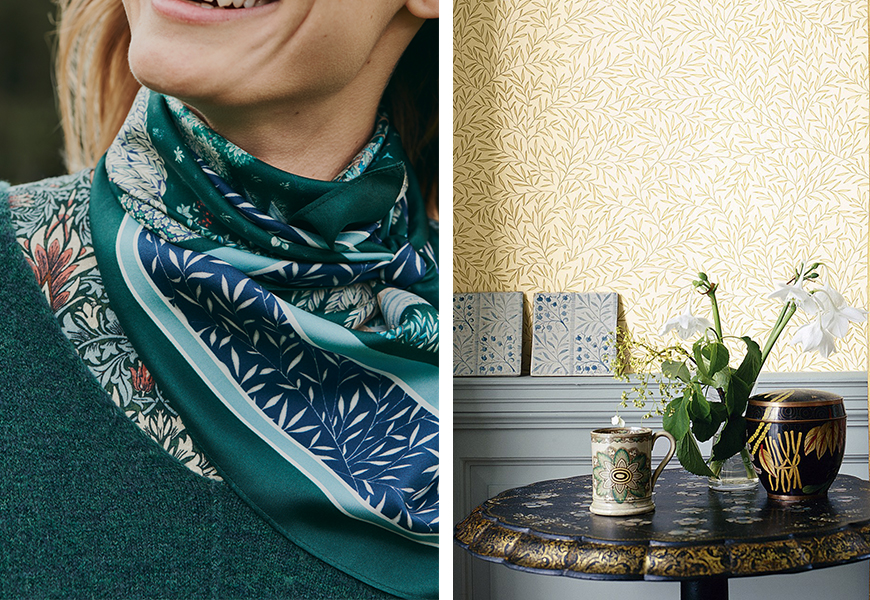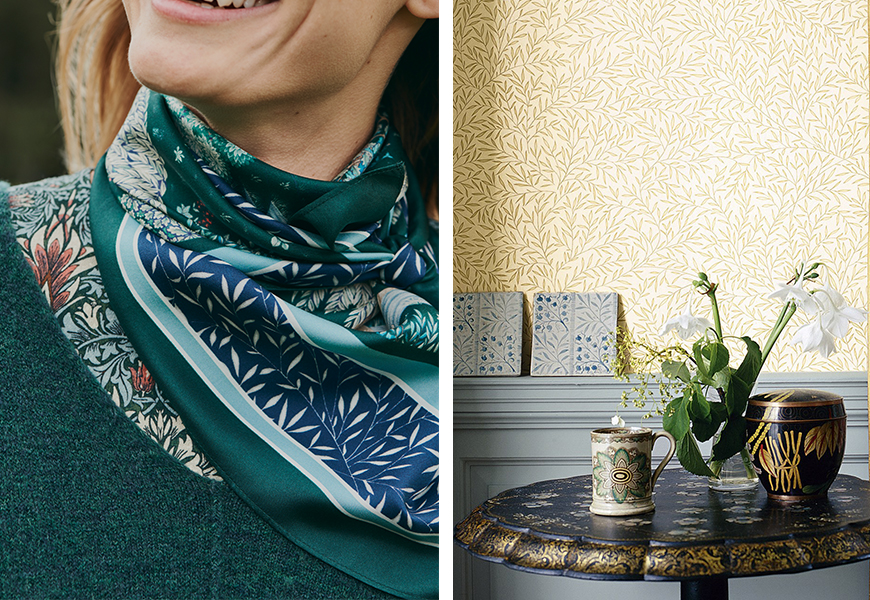 Read more about (and shop!) the new collection here. Visit Style Library, Suite 409, in the D&D Building to see the fabrics up-close.