Armony Cucine has had quite a year. After receiving the prestigious Sadecc Award, bestowed to Armory Cucine for their newly developed metal lacquer finish, the best kept striving for better. Sadecc is an International European Exhibition held every two years in Lyon, France; their goal is to introduce new state of the arts' technologies, trends and brands related to the kitchen industry.
This new lacquer finish consisted of 75% liquid metal and produced a finish with the purest reflective metallic quality. Armony, received the First Place Award in the Innovation category for perfecting this difficult process that took over 18 months of research, development and testing. Now Armony is back with a brand new finish, proving that heavy-duty can also be style savvy.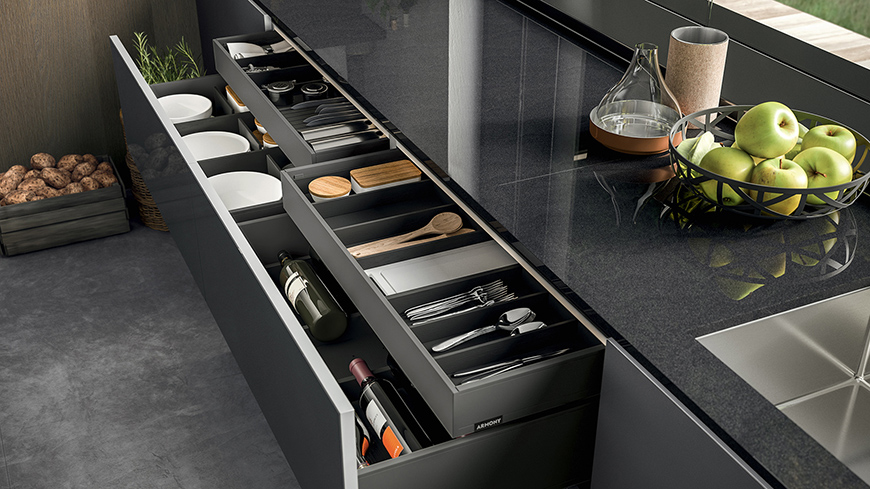 More often than not, we all want it all. We want chic, we want stylish, but we also need livable. Few people's homes remain looking like a still-photograph of a showhouse.
A growing trend in interiors is a need for style with protection from the "daily drama;" Beautiful without sustainable doesn't cut it, especially in the kitchen.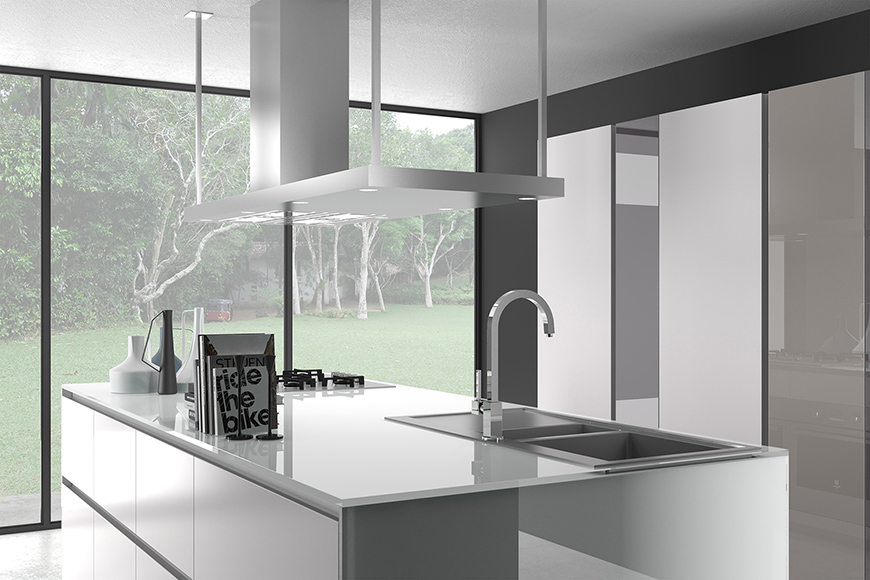 Meet Kitchen Model T16 from Armony Cucine Houston. It's not a robot, it's GRES; a tough and elegant twist to countertops. The surface is non-absorbent, scratch and impact resistance and isn't affected by heat or cold. The unique texture to this 4-mm slab of ceramic mounted on a 19 mm aluminum door comes in varying thickness and unmatched color.
Design experts and hardworking homes will be able to take the heat in this kitchen.
Available today within the DCH Armony Cucine Houston, Suite 215.