Today, sophisticated style is incomplete without an innovative polish. High-level design must be wed with next level invention.
Tomorrow, join the DCH as it spotlights designers, craftsmen and companies that have reinvented the world of interior design by uniting traditional craft with modern engineering. The DCH Fall Market on Wednesday, October 25th presents, "Sophisticated Style: Engineered for Life."
Form and function come together harmoniously throughout the one day Market packed with 2 special keynotes, 7 showroom programs and 15 open houses.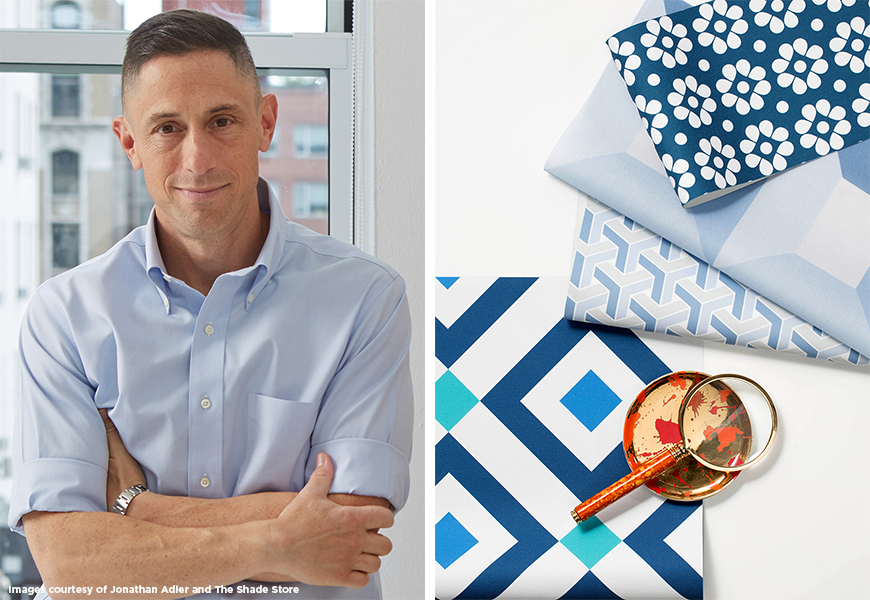 First, join Jonathan Adler at 10 AM in the Ground Floor Gallery as he explains his journey as a craftsman from production potter to purveyor of everything you need to add Modern American Glamour to your home. Be sure to roll down to The Shade Store for his new Roller Shade collection and a meet-and-greet brunch!
After the keynote join Aria Stone Gallery in Suite 1016 for a rock-solid panel discussion (pun-intended!). "Stone is Art" will feature a one-of-a-kind panel featuring designers Benjamin Johnston from Benjamin Johnston Design, Nina Magon from Contour Interior Design, Elizabeth Garrett DeWitt from Elizabeth Garrett Interiors, and David Gardner from ICM Marble and Granite, as they explore stone trends, types, applications and experiences.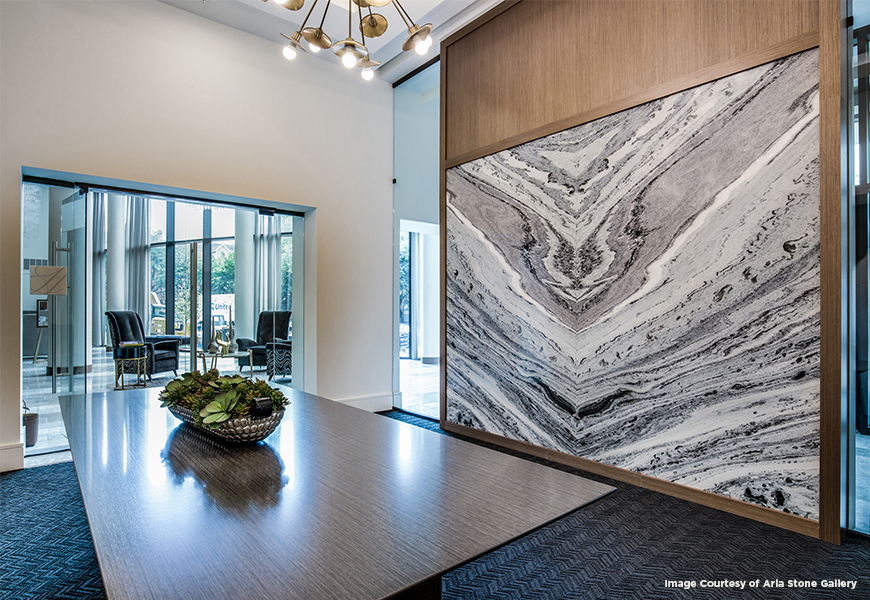 Aria Stone Gallery, who just launched their online boutique in May 2017, was the first stone supplier to sell direct to the public, and now is the first to sell online. Their philosophy: "Stone is mother nature's work of art. It's the imperfections and unknowns that sometimes make something the most beautiful," says April Graves, Vice President of Aria Stone Gallery.
Stone is more commonly being used as a feature design in a space, opposed to just a utilitarian product, and the panelists will discuss this emergence of stone as a 'fine art.' No two slabs are the same!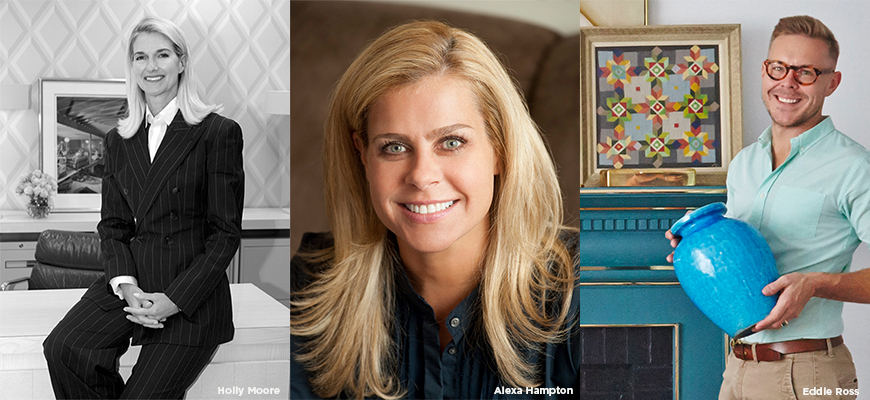 The 12:30 PM afternoon Keynote, The Comfort of Home: Finding Your Style is another not-to-be-missed event featuring Papercity's Editor in Chief, Holly Moore moderating Designer and Creative Director of the Mine, Alexa Hampton and Style Director of The Mine, Eddie Ross. Alexa and Eddie will explain how to find your style for the greatest comfort in your home. Be sure to snag your copy of Eddie Ross' latest book, Modern Mix and Alexa Hampton's latest book, Decorating in Detail for them to sign in the following reception.
"It's interesting that the bulk of my design work is monochromatic and neutral. However, the bulk of my art is strong color. I've always thought the color in the interior design palette should be the art not the furnishings," Allen said after expressing his excitement for the showcase during Market.
For the full DCH Fall Market Schedule get out your highlighters and print out the DCH online Newsletter.